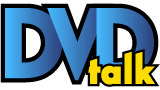 To Catch A Dollar: Muhammad Yunus Banks on America
List Price: $19.93 [Buy now and save at Amazon]
---
Review:


Microlending. While the term has not really taken off in the United States as much as it has globally, services like Kickstarter and especially Kiva have given the concept more focus on the global stage. Popularized as a way to fight poverty in developing nations, microlending involves small lands to people in developing nations who do not have any sort of collateral or other history that would traditionally be required for a loan at a bank.



For example, when someone goes to Kiva, they see a list of tons of stories of business people across the world who are looking for small loans to fund their business (everyone from a taxi driver in Mongolia wanting to purchase an electric car to a shop owner in Ecuador to a farmer in Peru.) Over time, the borrower pays back the loan and the Kiva lender is paid back - although without interest, probably due to regulations. Other peer-to-peer lending services in other countries, such as Zopa, do offer interest. Since it was started in 2005, Kiva has loaned $434,551,750 and has a 99% repayment rate. The stories on Kiva are varied and often fascinating; it is remarkable to see the inspiration and energy of these entrepreneurs all over the globe.



Nobel laureate Muhammad Yunus was the founder of Grameen Bank, which is generally considered the first modern microcredit institution. Grameen now has over eight million borrowers and a staff of tens of thousands who work with them.



It's interesting to see other institutions try to shift their focus to "financial inclusion" - Visa estimates 2.5B people in the world do not have access to traditional financial services and in 2012, 1.7B people have a phone but no bank account. (Visa Financial Inclusion Fact Sheet) Visa and others, especially given the leaps and bounds in phone technology, is trying to reach out to the billions of people who are unbanked, now trying to find new customers. Capital one is now also working with Kiva.



"To Catch a Dollar" follows multiple aspects of microlending in NYC (specifically, Queens.) Unfortunately, it's a somewhat mixed bag, looking largely at the positives (and there are definitely genuine positives.) However, the documentary - which follows Yunus throughout various speaking engagements and discussions, a local bank branch, a group of bank workers and a group of people working together on a loan - is a mostly positive look into microlending. Yunus is interviewed for the cameras and elsewhere, and we only get a surface/broad sense of the man - it's a lot of him speaking at engagements and being interviewed by the press.



Those who work for the bank do show some stress at times when they are stretched thin trying to help creditors, but their story ends well as demand ends up being large enough to require a move to a larger office and more workers. Those who take the loan are under the most stress - while the microloans in many cases help, with the rising cost of everything, some still are stretched thin even as their business continues to do okay. We don't really get a great deal of detail as to the possible negatives, such as if someone can't pay back a loan. The group dynamic (Grameen requires borrows to be part of a group that meets weekly - the group model results in peer support/pressure in terms of repayment) is supposed to be helpful and supportive, but seems a source of stress at times.



The documentary is fairly bare-bones basic, but production values are passable enough. Overall, I think the topic of microlending and how technology has allowed people in all parts of the world to connect and start small businesses deserves to be the focus of a documentary with greater resources and a larger scope.



Video: 1.78:1 anamorphic widescreen. Production values are basic, but the low-budget documentary looks adequate. Some scenes look moderately soft, especially lower-light scenes. Some mild artifacting was seen at times, as well. Colors looked rather low-key and a bit on the soft side.



Audio: Clear, easily understood 2.0 audio.



Extras: There are actually quite a few extras, starting with a short film called "Sixteen Decisions", which focuses on Selina, a young woman in Bangladesh who takes a microloan to start a business. We also see Selina ten years later. "Social Business: The Next Frontier", "A Beggar's Loan", "Micro Credit Summit"and "Professor Yunus in Europe" are short pieces that delve a bit further into aspects of microlending. "Social Business" runs 4 minutes and is a particularly enjoyable look at business with a social objective, such as Dannon's attempt to provide children in Bangladesh inexpensive yogurt that gives them the nutrition they are lacking. It's a great look at how this small yogurt business transforms and helps local people (helping the health of children and starting new jobs for locals selling the product.) "To Catch a Dollar: Panel Discussion" is a panel discussion introduced by Robert Deniro and includes thoughts from Yunus, the presidents of Kiva and Grameen America and Suze Orman.



Final Thoughts: The topic of microlending is one that's getting more and more attention across the world as services like Kickstarter and Kiva continue to gain in popularity. This is a moving film and an inspiring film at times, but rather limited in focus and focused mostly on the positives (and again, not that there aren't many positives.) I'd love to see a film on the subject with a broader scope and a bit more depth. A moderate recommendation.

---
C O N T E N T

---
V I D E O

---
A U D I O

---
E X T R A S

---
R E P L A Y

---
A D V I C E
Recommended
---
E - M A I L
this review to a friend
Sponsored Links
Sponsored Links