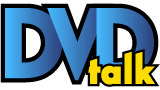 Severin // Unrated // March 12, 2013
List Price: $29.95 [Buy now and save at Amazon]
---
In the historical sense a prequel to Zulu (1964), Zulu Dawn (1979) is as staggeringly good, but for mostly different reasons. Zulu, about the Battle of Rorke's Drift, in which against all odds a tiny outpost of 150 British soldiers managed to hold off 3,000-4,000 Zulu warriors, had been a huge success for producer-star Stanley Baker and writer-producer-director Cy Endfield.* (Zulu also helped establish Michael Caine as a major new talent.) Baker and Endfield were keen to produce another film about the Anglo-Zulu War, specifically about the battle that immediately preceded the one depicted in Zulu, the apocalyptic Battle of Isandlwana, one of the most staggering defeats in the history of the British Empire, their equivalent to Custer's Last Stand. Baker, however, died of complications from lung cancer in 1976, by which time Endfield, a blacklisted screenwriter and respected magician, had lost interest in movie-making and turned to the emerging field of computer technology, in 1980 inventing the first pocket-size word processing system, the Microwriter.



The script and other story material he'd written and gathered together was eventually adapted as Zulu Dawn, with Douglas Hickox (Theatre of Blood, Brannigan) directing. (Hickox did not replace Endfield after Endfield's death, as reported by the IMDb. In fact Endfield outlived Hickox by nearly seven years!)



Besides the outcome of their respective stories, the main difference between Zulu and Zulu Dawn is that the latter is much more historically accurate. Where Zulu falls back on movie military stereotypes to good and bad effect (particularly in the roles played by Nigel Green and James Booth, respectively), Zulu Dawn is remarkably faithful to its historical counterparts even in tiny details. And where in Zulu the British soldiers are heroic if cynical, in Zulu Dawn British colonial management and their commanding officers are generally depicted as fatally arrogant and shortsighted.



Previously issued to DVD in a terrible 1.85:1 unenhanced letterboxed transfer that lopped off the sides of this 2.35:1 Panavision production, Severin's new 1080p Blu-ray + DVD combo is a vast improvement that finally restores the movie's original screen shape.






Zulu Dawn is the kind of movie military history buffs love and even obsess over for their extreme fidelity to historical fact, but which usually suffer dramatically in the process. Here, however, the political nuances and military strategies at play aren't lost on everyday moviegoers.


The ensemble film's first act, set in January 1879, focuses a bit more on Sir Henry Bartle Frere (John Mills) and especially Lord Chelmsford (Peter O'Toole), in scenes that play an awful lot like Dick Cheney and Donald Rumsfeld plotting the Iraq War. Concerned about Natal's emerging industrial economy and the supposed imminent threat of Zulu violence - despite Zulu treaties not to cross over into British territory, of which they fully comply with - the British nonetheless plot a "final solution" to crush the Zulu Empire in a preemptive, "Shock and Awe"-type strike. With their Martini-Henry cavalry carbines, technologically far superior to the Zulus' iklwa spears and cowhide shields, the British predict a quick and easy victory, regarding their impending invasion into Zululand a grand adventure. ("Well, gentlemen!" cheerily states one officer later, "First blood's on us!") Like Bush Administration warmongers they casually torture suspects for information but only come up with bad intelligence and lasting resentment by the indigenous people.


Freddie Jones has a small but memorable role as a pacifist bishop who reminds those critical of so-called Zulu savagery that they hail from a land equally drenched in blood and violent customs. "This is a wonderful land we are privileged to share," he prays. "Dear God, there should be room for all of us."


Unlike Zulu, in which fully half of the film depicted the great battle, the bulk of Zulu Dawn carefully establishes geographical relationships and key strategic mistakes made by the British in the hours leading up to the battle itself, most of which is confined to the last half-hour.


Chelmsford ignores the advice of Boer attendants to laager the supply wagons (as wagon trains did in battles with American Indians), nor does he fortify the basecamp he establishes at the foot of Mt. Isandlwana. Ignoring concerns that the Zulus might approach from the rocky terrain behind them, he instead leads many of his best men on a wild goose chase, entrusting the column to Col. Pulleiene (Denholm Elliott). The advice of Col. Durnford (Burt Lancaster), commander of a large force of Natal Native Contingents, is also ignored, with Chelmsford first ordering him to the rear to defend to the border, and then too late to Isandlwana where he becomes trapped with 1,800 other British forces left to fight some 20,000 Zulu warriors.


Zulu Dawn is a different viewing experience from Zulu, in some respects it's more like watching A Night to Remember (1958), the classic British film about the sinking of the Titanic. In Zulu, the British troops appear doomed from the very first and the outcome is totally unexpected. Even on multiple viewings, the picture is incredibly suspenseful and expertly paced, especially when watching a good print or video transfer. (It was shot in the technically superior Super Technirama 70, with multi-track magnetic stereo sound. Zulu Dawn moderately suffers by comparison.) Many in the audience go into Zulu Dawn knowing the outcome of the battle, yet it's fascinating to see to what extent British imperiousness proves their undoing.


In another example, absurdly single-minded Quartermaster Sgt. Bloomfield (Peter Vaughn) is much more concerned about keeping track of every last cartridge than the drowned native bearers carrying them. Later, at the height of the battle, he perversely insists infantrymen line-up in an orderly fashioned before he'll distribute to them fresh ammunition.


The film's climatic battle is like Zulu incredibly tense with many unforgettable moments. The film establishes an almost father-son type relationship between Colour Sgt. Williams (Bob Hoskins), a character not unlike Nigel Green's in Zulu, and a nervous, inexperienced private (David Bradley) he takes under his wing. Knowing their fate ahead of time adds poignancy to their relationship. Similarly, a brief but harrowing vignette depicts another private and a young boy tasked with laying range markers for infantrymen, but who become trapped between the firing soldiers and the charging Zulus.


Zulu Dawn was one of the last, maybe the last, large-scale battle epic of its type. Thousands of costumed extras swarm the foot of the mountain and everything is on an even bigger scale than the original Zulu, in ways no amount of CGI could create with such organic verisimilitude. What's maybe most impressive from a production standpoint is spatial relationships always remain clear and that even in the chaos of indescribably brutal hand-to-hand combat, the fate of each character is not lost.


Video & Audio

 
Zulu Dawn was cut to 98 minutes for release in the U.S. but Severin's Blu-ray restores it to its original 117-minute running time. It's in its original 2.35:1 Panavision aspect ratio in full 1080p format, Ousama Rawi's (Borgia) often-beautiful widescreen compositions being a must in wide-screen. Though released in the Dolby System, Zulu Dawn might have used the noise-reduction process without the obvious added benefit of Dolby Stereo.** Severin's Blu-ray is in both Dolby Digital 2.0 mono and DTS-HD Master Audio mono, both of which sounded a bit muffled to my ears and required frequent volume adjustment, but it's not bad.


Extra Features


Supplements these days rarely attract my undivided attention, but the extra features on Zulu Dawn are an invaluable companion to the feature film. "The History of the Zulu Wars," features an interview with the articulate historian Ian Knight who helps clarifies a few points of history while adding one strangely not depicted in the film: During the battle there was a partial solar eclipse, which the Zulus later said was the result of God being so horrified at the close combat that He had to shut His eyes. "Recreating the War" offers another good interview, this time with the film's historical advisor, Midge Carter, who speaks frankly about director Hickox (that he was an "unsatisfactory bloke" and "not a good director"), a grouchy, unkempt assistant director later fired (a charge outtakes from the film, also included, seem to bear out), and Peter O'Toole, who looks tired and nearly emaciated in this. At the time Carter was told that this would be O'Toole's last film, that his drinking and carousing had caught up with him and that he wouldn't last much longer. Carter then marvels at the fact that O'Toole's still alive while practically everyone else associated with the film is dead!


Ian Knight also appears in "A Visit to the Battlefield," his lecture's effectiveness undermined somewhat by problematic location sound and high winds. A trailer rounds out the extras.


Parting Thoughts


A really superb film barely noticed when it was new then unwatchable in past video versions, Zulu Dawn at long last can be appreciated as the near-masterpiece it is, a remarkable work in many ways, here accompanied by a strong video transfer and excellent extra features. A DVD Talk Collector Series Title.

 




* However, Steve Rubin writes, "Hey, did you say that the original Zulu was a boxoffice success? Maybe you were referring to its fan popularity, but in checking out its numbers on Variety's boxoffice chart years ago, I discovered that it had one of the lowest rentals figures ever. I don't think anyone went to see it when it first came out." I've been unable to confirm any box-office figures, but it was always my understanding that it didn't fare well in the U.S. but proved successful elsewhere. Anybody know for sure?


** Reader Trevor Willsmer writes, "Hi, Stuart. Just a quick note that Zulu Dawn was in full stereo. I saw it when it opened in the UK and it was the first time I ever noticed stereo: the mix in the parade ground sequence was absolutely exceptional. With the film's troubled history - for years it was completely out of circulation after the bank took ownership and didn't know what to do with it but kept on refusing offers from distributors as too low - I can only assume the original stereo tracks for the uncut version were mislaid." Something similar happened with the original Zulu. While I was working at MGM, they were preparing a monophonic DVD release. But-but-but, I said, I have here a Japanese DVD of Zulu that's in full stereo. Paramount owns Zulu outside of the U.S., but when I called them they unconvincingly denied having any stereo sound elements at all. The excellent British Blu-ray, incidentally, is in full stereo and sounds great.





Stuart Galbraith IV is a Kyoto-based film historian whose work includes film history books, DVD and Blu-ray audio commentaries and special features. Visit Stuart's Cine Blogarama here.
---
C O N T E N T

---
V I D E O

---
A U D I O

---
E X T R A S

---
R E P L A Y

---
A D V I C E
DVD Talk Collector Series
---
E - M A I L
this review to a friend
Sponsored Links
Sponsored Links