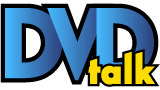 List Price: $34.98 [Buy now and save at Amazon]
---
THE FILM:
Click an image to view Blu-ray screenshot with 1080p resolution.
The easy chemistry between Jake Gyllenhaal and Michael Peña draws you into the lives of their characters - two LAPD officers who work a particularly rough part of South Central Los Angeles - and sells the gritty reality of David Ayer's End of Watch, a particularly resonant cop drama that makes first-person, handheld footage relevant again. The handheld footage is supplemented with security cam and dashboard shots, as well as eyewitness POVs, and End of Watch proves more than a gimmick. It's not a buddy-cop flick, but Gyllenhaal and Peña are the most believably human partners in some time. This is easily Ayer's best work since he wrote Training Day, and, while End of Watch lacks the bravado of Denzel Washington's Alonzo Harris, it rides past genre clichés on the backs of its lead actors and a smart script.
Former U.S. Marine Brian Taylor (Gyllenhaal) works the beat with family man Mike Zavala (Peña). They patrol neighborhoods rife with rival gangs and gun violence, and each traffic stop brings new danger. Between calls, the partners discuss sports, family and politics inside their cruiser, and unlucky-in-love Taylor backhandedly admires Zavala's strong marriage to wife Gabby (Natalie Martinez) and impending fatherhood. The film's explanation of its handheld footage is quick and easy: Taylor is filming his daily police work for a film project. This irks others on the force, especially humorless Officer Van Hauser (David Harbour), but Taylor and Zavala stick together or with backup officers Davis (Cody Horn) and Orozco (America Ferrera). Routine drug busts and welfare checks are replaced by bullets and death threats from a vicious Hispanic gang after the guys stumble onto the work of a powerful cartel.
Ayer, whose L.A.-centric work includes writing Dark Blue and directing Street Kings, knows the streets where Taylor and Zavala work, and stocks the cast with amateur actors from the area, including ex-rapper Yahira Garcia as deadly gang mistress La La and Maurice Compte as head honcho Big Evil. These players feel real if somewhat generic, and Ayer gives them flair without losing track of his officers. The script is surprisingly funny, and Taylor and Zavala constantly rib each other like drunken fraternity brothers. A recurring joke is the pair's dissimilar cultural upbringing; Taylor feigns offense at Zavala's large family and traditions, and Zavala assumes Taylor will be very excited that Starbucks started offering a new flavored coffee. Throughout the film, these interactions remain funny, honest and believable, and the actors appear to be living the parts rather than acting.
End of Watch depicts the adrenaline-fueled work life of LAPD officers, but balances its shootouts and car chases with scenes of home life. Taylor begins dating Janet (Anna Kendrick), whom he eventually marries, and she becomes part of the extended law enforcement family. Fellow officers recall partners lost and victims saved, and Taylor and Zavala contemplate what it means to be a hero after saving children from a burning house. End of Watch is memorable not because of its antagonists but because it so honestly portrays the lives of police officers. Ayer makes the medley of footage work, and keeps the film moving at a steady pace while giving its characters room to breathe. Gyllenhaal and Peña have already been overlooked for this year's acting awards, but their performances here are some of the year's finest. End of Watch takes a well-worn genre and makes it feel new again.
THE BLU-RAY:
PICTURE:
The film's 1.85:1/1080p/AVC-encoded transfer is comprised of footage taken from handheld digital cameras, Steadycam rigs and traditional tracking dollies, among others, but the overall product is consistently impressive. Although it varies from shot to shot, detail is often quite strong. In-car shots reveal heavy facial detail for Taylor and Zavala, and landscape shots offer up the haunting beauty of the L.A. skyline. Skin tones appear natural, and colors are nicely saturated. Black levels vary depending on the stock, but crush is never a big issue. There are, of course, instances of aliasing, compression artifacts and ringing, but these are no fault of the transfer.
SOUND:
The 5.1 DTS-HD Master Audio soundtrack certainly doesn't sound like it was recorded on a handheld camera. This is a busy, active mix, and it provides some weighty support for the frenetic action and intense drama. Dialogue is always clear, even when it has to compete with street noise, gunfire and pounding music, and ambient effects immerse the viewer in whatever environment the officers find themselves working. Action effects make good use of the subwoofer and surround speakers, as does the film's score and popular music. English SDH, French and Spanish subtitles are available.
PACKAGING AND EXTRAS:
Universal provides End of Watch its usual "combo pack" treatment. This two-disc set arrives in a standard Blu-ray case, which is wrapped in a slipcover. The set includes the Blu-ray, a DVD copy of the film and an insert with codes to redeem iTunes-compatible and UltraViolet digital copies. In the Commentary from Writer/Director David Ayer, the film's captain proves knowledgeable on all things L.A., and provides extensive background on the cast, shooting on location and formulating the script. Ayer reveals that the various cameras allow viewers to experience the action from several vantage points, including those of the officers, gang members and innocent bystanders. There are a number of Deleted Scenes (46:41/HD), some of which were clearly cut to keep the film at an appropriate length. There are a lot of good moments in this reel, and some of the material with the supporting cast might just as easily been kept in the film. Finally, there are a couple of Internet Featurettes (10:59/HD), which provide brief interviews from the cast and crew. The segments include: "Fate with a Badge" (2:10/HD), "In the Streets" (2:10/HD), "Women on Watch" (2:00/HD), "Watch Your Six" (2:35/HD), and "Honors" (2:04/HD). Universal also includes its My Scenes bookmarking feature and D-Box Motion Code.
FINAL THOUGHTS:
Director/Writer David Ayer turns in his best work since Training Day with his latest Los Angeles-set crime drama, End of Watch. Buoyed by lead actors Jake Gyllenhaal and Michael Peña, End of Watch overcomes genre clichés with a solid script, inventive filming techniques and a willingness to capture the reality of life as a police officer. The lead actors prove a formidable duo, and their natural chemistry is the best part of the film. Highly Recommended.
Additional screenshots:
William lives in Burlington, North Carolina, and looks forward to a Friday-afternoon matinee.
---
C O N T E N T

---
V I D E O

---
A U D I O

---
E X T R A S

---
R E P L A Y

---
A D V I C E
Highly Recommended
---
E - M A I L
this review to a friend
Sponsored Links
Sponsored Links