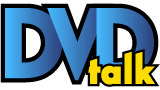 Blue Planet: Seas of Life
List Price: $39.98 [Buy now and save at Amazon]
---
href="http://www.dvdtalk.com/reviews/images/reviews/197/full/1365642674_1.png">
align="top" alt="thumbnail of title" title="thumbnail of title"
src="http://www.dvdtalk.com/reviews/images/reviews/197/1365642811_1.png" />
href="http://www.dvdtalk.com/reviews/images/reviews/197/full/1365642674_2.png">
align="top" alt="thumbnail of title" title="thumbnail of title"
src="http://www.dvdtalk.com/reviews/images/reviews/197/1365642811_2.png" />







*Click on all images for full 1080p screenshots.





Growing up, I felt nature documentaries were the ultimate bore... but then again, I wasn't exposed to the BBC's stellar line of work. No, just your bottom of the barrel, 'whatever my teacher decided to record off PBS' dreck. That's not to say I wasn't interested in the topic though, because that couldn't be further from the truth. The diversity of life that blankets our globe has always intrigued me, because there's so many strange and fascinating ways of life to try and comprehend. Being able to study unique ecosystems from the comfort of my home always took me to another place, as if I were observing life on another planet. This was especially true in regards to the ocean, because I always felt it was more mysterious than even the stars above. So, despite my distaste for documentaries at the time, I was compelled to pick up The Blue Planet - Seas of life a decade or so ago. Without any exaggeration, I can tell you it proved to be one of the better blind buys of my entire life. Not only did it enlighten me as to what lies beneath the ocean's surface, but it also opened me to the world of quality documentary filmmaking. Heck, it even opened some doors for the BBC, as the subsequent success of future documentaries - such as Planet Earth, Life and Frozen Planet - may not have been possible without the award winning template set by their predecessor. With that being said, it was only a matter of time before The Blue Planet was brought to Blu-ray, and now that it's here, I find myself puzzled as to why such an important miniseries was given such a subpar release.



It's really a shame that Planet Earth is considered by many to be the dawn of awakening in regards to televised documentaries. Although it took five years to make and was the first to be filmed entirely in HD, The Blue Planet was just as massive an undertaking, if not more so. I'm not dismissing the dozens of film crews that had to travel to every peak and valley in every conceivable climate on Earth, but acquiring and compiling five years of underwater footage into something cohesive? I'd imagine that's something of a nightmare, especially since the crews had filmed in various formats (16mm and videotape). Yet, BBC's Natural History Unit managed to pull it off in a grand and majestic way. 8 episodes escort us from the coasts all the way down to the sunless depths, while even providing an intimate look at creatures that had never previously been filmed.





href="http://www.dvdtalk.com/reviews/images/reviews/197/full/1365643445_1.png">
align="top" alt="thumbnail of title" title="thumbnail of title"
src="http://www.dvdtalk.com/reviews/images/reviews/197/1365643673_1.png" />
href="http://www.dvdtalk.com/reviews/images/reviews/197/full/1365643446_2.png">
align="top" alt="thumbnail of title" title="thumbnail of title"
src="http://www.dvdtalk.com/reviews/images/reviews/197/1365643673_2.png" />





Of course, all the information and fascinating creatures wouldn't be compelling if the presentation left something to be desired, but this is where The Blue Planet separates itself from all that came before it. The first thing I noticed years ago, and continue to appreciate to this very day, is the breathtaking cinematography. The camerawork is so precise and well timed, that most every shot is an almost cinematic feast for the eyes. Still, it's David Attenborough's narration that provides the majestic on-screen imagery with something more. As a naturalist and commentator for over 60 years, he effortlessly provides tones of excitement, ferocity, direness and joy to any situation, yet maintains a respectable level of neutrality all the same. It's a flawless blend of knowledge and passion, and I doubt The Blue Planet could have been as successful without him. Another aspect that made this miniseries such a game changer was the complementary score by award winning composer George Fenton. Thanks to him, hunts always had me on the edge of my seat, strange creatures and sharp toothed monsters were all the more frightening, and major events swelled with the series inspiring theme. 12 years later, having Attenborough speak atop a meticulously crafted score and stunning imagery may seem par for the course, but that's only because The Blue Planet helped to pave the way.



But with BBC's Natural History Unit always striving to top themselves, I wasn't sure how well The Blue Planet would have held up after all these years. Well, it certainly remains as one of the finest documentaries ever produced - second to none in regards to water exploration alone - but there are a couple of things that make it feel somewhat dated. First and foremost, there's the formats in which the footage was captured. 16mm film and videotape make up most, if not all of the action. That means the footage is extremely grainy at best, and low resolution at its worst (don't worry, a more detailed analysis is coming). Another thing I noticed while revisiting The Blue Planet, is that its successors have done a much better job at storytelling and making transitions. Life, Frozen Planet and Africa does more to connect us with the animals and pull our heartstrings, and each episode sort of feels like a self-contained feature film. Considering this in retrospect, The Blue Planet does leave me wanting something that's slightly more polished. Last but not least, the impact of the subject matter has dwindled a bit, undoubtedly due to the various documentaries that have come along since. Certain 'creatures' and natural events used to blow my mind as they unraveled on-screen, but now that I can see these strange pictures on daily Facebook posts, or get an overdose of water life during Shark Week, that feeling of awe-inspiring discovery has dissipated a bit.



But really, these are all minor nitpicks. There wasn't a single moment while revisiting these episodes where I said, "Boy, I wish I was watching another documentary." That sense of discovery may have waned over the years since certain 'new findings' are no longer a surprise, but watching all forms of life act and react to survive underwater is still a sight to behold. So, with nothing but praise for this spellbinding miniseries, what exactly makes this release subpar? Let's finally move on to the video analysis...





Episodes included:



-Ocean World

-The Deep

-Open Ocean

-Frozen Seas

-Seasonal Seas

-Coral Seas

-Tidal Seas

-Coasts







Video







href="http://www.dvdtalk.com/reviews/images/reviews/197/full/1365643845_1.png">
align="top" alt="thumbnail of title" title="thumbnail of title"
src="http://www.dvdtalk.com/reviews/images/reviews/197/1365644042_1.png" />
href="http://www.dvdtalk.com/reviews/images/reviews/197/full/1365643845_2.png">
align="top" alt="thumbnail of title" title="thumbnail of title"
src="http://www.dvdtalk.com/reviews/images/reviews/197/1365644042_2.png" />





Yes, The Blue Planet - Seas of Life has been given a 1080p, AVC encoded presentation (1.78:1), but it's a far cry from what it should have been. As previously mentioned, this miniseries wasn't filmed in high definition like its successors were. Instead, multiple film crews captured most, if not all of their footage on 16mm film and video. As a result, the series was mastered in standard definition and then upconverted after the fact. For such a landmark series, it would have been nice to see the BBC go back and scan the original film elements in HD, even if the video footage would have reared an ugly head in comparison, but they've instead opted to provide us with a transfer of their uncompressed, standard def source. This unfortunately means there's aliasing with noticeable stair stepping on even the smallest of screens, macroblocking, digital noise and sometimes even frozen grain, edge enhancement and banding. Last but not least, the image is expectedly soft, to the point where you'd almost believe these discs to be no better than upconverting your old DVD's...



...Except, it's still a major improvement as far as compression is concerned. For me, the old DVD's were completely unwatchable. Most everything in motion - especially large schools of fish moving in concert - looked like a massive 'block party', so I was forced to retire my old set a couple of years ago. I didn't know if the series would ever come to Blu-ray, but what was I to do? The only thing I could - wait it out. Now that the BBC have finally released The Blue Planet on Blu-ray however, I find myself torn. The standard def master is inherently ugly, yet there's nothing technically wrong with the encodes we've been provided with. There's nothing really to be happy with on this release, but for the first time in a long time, these episodes are at least watchable.



It's quite the dilemma.



So, here's the deal - Deciding if the video is worthy of upgrading is going to depend entirely on you, because this release truly puts the 'is better than DVD good enough' debate to the test. With 8 episodes spread across two BD-50's, we're pretty much guaranteed a faithful representation of the master. So, if you're looking for a solution that's merely watchable - that is, something that's not a compressed disaster of epic proportions - then you'll probably find this to be a worthwhile upgrade. If, however, you're of the opinion that the BBC should have taken the time and effort to provide this landmark miniseries the best restoration possible, then you should probably wait until the price drops considerably. Sticking with your old DVD's and upconverting them with your player or HDTV is another option, but keep in mind that won't resolve the horrible blocking.






Audio





The 5.1 DTS-HD Master Audio track is far better than the lossy DVD's, but still leaves room for improvement. I think the mix itself is to blame more than anything though, because the balance between score and narration often seems unbalanced. Attenborough is certainly intelligible enough more often than not, but the score and sounds from rushing waves seem to overpower him during major events. Dynamic range is one thing, but certain aspects of The Blue Planet sound loud just for the sake of being so. Rear channels provide a little 'extra something' for our ears to latch on to, but there's no real sense of envelopment or ambience. The LFE was a bit better than I expected it to be, but like the rest of the mix, it doesn't seem to 'fit' in a way that feels natural.






Extras





-Making Of... - If you're familiar with more recent releases from BBC America, these are the same kind of featurettes you'd find at the end of any given episode. Personally, I appreciate them being available in their own sub-menu. A 'making of' featurette is included for all 8 episodes.



-Interviews - These interviews - with Penny Allen (researcher), Doug Allan (cameraman), and Alastair Fothergill (executive producer) - convey the challenge of filming The Blue Planet's subject matter over the course of five years.



-Bonus Programs - Also included on a third Blu-ray disc, are five additional one-hour documentaries - Deep Trouble, Dive to Shark Volcano, Amazon Abyss, Between the Tides, and Antarctica. Unfortunately, these are only available in standard definition:



-Deep Trouble - This documentary, nearly 49 minutes in length, brings to light the ecological effects of modern technology and industrial fishing. Some of what's being discussed is common sense, but still alarming nonetheless - Fish 'stocks' across the world are depleting at a rapid rate, and endangered species aren't always off the menu. I'm not a fan of documentaries that go out of their way to point fingers... but that's not what Deep Trouble sets out to do. Here, they've not only identified problems and detailed how it's affecting the world, but they've taken a responsible approach and actually offer several solutions to balance our need for resources, while maintaining marine life. If you normally shy away from the 'feel bad' documentaries - and I normally wouldn't blame you, since I personally view these programs to stare in awe at mother nature - you should give this one a shot regardless.



-Dive to Shark Volcano - We take a look at shark life near Cocos Island... or, at least we're supposed to. Instead of acting like a documentary about the shark themselves, our 'commentator' actually spends a great deal of time on-screen, blabbing away about his experience instead of allowing the footage to speak for itself (with a behind-the-mic commentator added after the fact). The wonder of The Blue Planet, let alone its successors, comes from the fact that we're able to visit parts of the globe that are still largely untouched by mankind's 'influence', yet our on-screen commentator robs us of that experience. His presence sucks the otherwise fine production value out of the mix, making this a mediocre watch at best. A real shame, too, considering how intriguing sharks can be on their own.



-Amazon Abyss - A crew heads to the Amazon River to capture rarely seen life on-film, and although the human equation is what all but destroys the effect of Dive to Shark Volcano, this program actually finds an acceptable balance between the two. The human element acts as a setup, allowing us to appreciate the jaw-dropping sights to come later on that much more. Thankfully, the 'setup' portion really doesn't take much time, so we inevitably get our satisfactory fill of reptiles, mammals and fish. This is an incredible ecosystem to behold - There's plenty of beauty in this beautiful jungle, but danger is abound, and some of the creatures we're shown are pretty frightening. Don't miss this documentary!



-Being There - Between the Tides - We zoom in to the shores of Africa, and see how life is affected as the tide comes and goes. The subject matter may be microscopic when compared to the likes of Blue Planet's initial 8 episodes, but since the 'being there' documentaries only clock in around 30 minutes each, they never overstay their welcome. Watching how life has to circumvent or work in accordance with the tide on a daily basis is intriguing to see, but the beautifully shot footage is even more so.



-Being There - Antarctica - As the name implies, this is a closer look at the harsh living conditions of Antarctica. Due to its extreme cold, we know it's a place we wouldn't really think of visiting. Not even for a day. However, penguins don't have much of a choice. They're the primary focus in this edition of 'being there', and although it's a wonderfully informative program with unsurprisingly stellar footage to back up its narrative, even casual viewers may find the info within a little repetitious. Penguins have been covered a great deal on various other BBC Life series, not to mention the feature length March of the Penguins. Suffice to say, you probably won't learn anything new... but again, the presentation is marvelous, and these 30 minutes seem to fly by nonetheless.






Overall







href="http://www.dvdtalk.com/reviews/images/reviews/197/full/1365644266_1.png">
align="top" alt="thumbnail of title" title="thumbnail of title"
src="http://www.dvdtalk.com/reviews/images/reviews/197/1365644545_1.png" />
href="http://www.dvdtalk.com/reviews/images/reviews/197/full/1365644267_2.png">
align="top" alt="thumbnail of title" title="thumbnail of title"
src="http://www.dvdtalk.com/reviews/images/reviews/197/1365644545_2.png" />





The Blue Planet was, and continues to be a documentary filmmaking marvel. Yes, its successors continued to improve the template it created, but that doesn't mean this series is any less captivating. As far as subject matter is concerned, there's nothing more compelling than the extraordinary underwater world that blankets a majority of the globe. No series, before or since, has been able to provide such an intimate look at the beautifully rhythmic, yet primal complexities of marine life. Yet, despite being such an important piece of nature programming history, the BBC have seemingly decided against the full blown restoration it deserves. It would undoubtedly require a massive undertaking, as they'd have to rescan and edit the entire program together again from scratch (and from multiple formats, at that), but it's a necessary step if they want to ensure its longevity. As it stands now, this standard def upconvert is barely good enough for Blu-ray, let alone whatever other format looms in our future (4K, anyone?). This is the sole reason I recommend you rent it before considering a purchase. Having the nasty compression issues that plagued the DVD's resolved might be good enough for some, but the average consumer is likely to experience some buyer's remorse.



*Although the video presentation only warrants 1 star, I gave it 2 as I believe it accurately reflects BBC's master.

-About the Author- Michael Zupan is primarily a film guy, but has a variety of places where you can enjoy his work otherwise. Check Bytesizeimpressions.com for video game op-ed pieces and podcasts, and be sure to check out the sister site, Byte-Size Cinema, linked up top. This writer also contributes significantly to in-print magazines such as Minecraft Explorer and Fortnite Explorer!
Sponsored Links
Sponsored Links