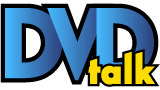 List Price: $29.99 [Buy now and save at Amazon]
---
The Movie:
One could easily be confused that when someone sees the title for a film called The Oranges, it could be a documentary based on the rampant tanning parlor growth within the United States, or perhaps more provincially a biopic on former Washington Post columnist Tony Kornheiser and his family. Yet upon a quicker examination The Oranges is not only a somewhat independent film, but a comedy starring some accomplished actors within television and film, many of which people will recognize. Huh, who knew? Let's give it a spin, shall we?
Written by Ian Helfer and Jay Reiss (Wet Hot American Summer) and directed by Julian Farino (Entourage), the film is centered on two tightly-knit New Jersey families. On one side of the street you have the Wallings; the husband is David (Hugh Laurie, House) and is married to Paige (Catherine Keener, Where the Wild Things Are). The couple has two children in the older, out of the house Toby (Adam Brody, Revenge For Jolly!) and the younger, still living at home Vanessa (Alia Shawkat, Arrested Development). On the other side of the house are the Ostroffs; the husband is Terry (Oliver Platt, The Big C), married to Carol (Alison Janney, The Help), and their only child is Nina (Leighton Meester, Gossip Girl). Vanessa and Nina were longtime friends until a fracturing of their friendship in high school. They remain civil, albeit distant, despite the two families' longtime friendship and love for one another. But then the 'love for one another' part gets a little literal one night when Nina and David make out and eventually start a relationship which throws all the pieces of everyone's lives in the air, letting the chips fall where they may (Note: The image below is an unintentional coincidence).
Most of what occurs in the first act of the film is carried by voiceover from Shawkat, and I continue to admire her development as an actress. She plays the stagnant young adult role well in this movie, and does it with a depth in maturity that I did not think she had. It is a quiet processing of events around her, and when something occurs that upsets her, the vitriol is measured and direct. It's a subtly impressive performance. Along the same lines, seeing Meester in a muted character compared to the little others I have seen of her (which have contained a little more bombast) was a welcome surprise. Like Shawkat, she is also quietly using her maturity as part of her acting, and this could very easily feel like a role that a woman ten years older could have played, that she handles this well is to her credit.
One of the problems with the film lays within how these characters are laid out in the story. If they are supposed to be the main story drivers, the film tends to bounce away from them a lot. When Nina starts seeing David, we do not really get to discover much the motivation for either character for doing so. Sure, they 'love each other,' but do they honestly convey why in the story? I don't think so. And as David, Laurie's talents are wasted, to say nothing of Keener, who plays Paige as someone almost under tranquilizers, with erratic behavior after erratic behavior. Thankfully Platt and Janney are delightful with their performances, so much so that if someone does not make a(nother) television show that gives both of them copious amounts of time onscreen together, then the terrorists win.
Sadly from time to time, one runs into a movie that you know very little about, and you are stunned to learn that it even had a theatrical run that was brief and fleeting. And the thing that draws you to the movie is your general astonishment about how many familiar names are in it. But the other correlating experience when discovering said movie is that more often than not, those movies wind up being forgettable. There are moments where The Oranges manages to lift itself from those doldrums, but it is akin to watching someone tread water before eventually going down. The feeling that this is "the thing before the next thing" for a lot of those onscreen is too dominant to overcome.
The Blu-ray:
Video:
Presented in 1.85:1 widescreen and in high-definition using the AVC codec, the transfer of The Oranges by Fox is pretty good. The drab greys of a coming holiday season in the Northeast are replicated nicely, with black levels being fairly consistent despite some occasional moments of crushing. Image detail is also good though not consistent though the film, and film grain is present during the viewing experience. The image is prone to an instance or two of softness, but this was decent to watch without being distracting.
Audio:
I was not expecting much from the DTS-HD Master Audio 5.1 surround track is this slightly ensemble-ish comedy-drama that is dialogue driven, and this pretty much met expectations. There is little panning or directional activity in the satellite speakers (though it is present), and in a sequence when a lawn decorated with Christmas ornaments is destroyed by a car, the subwoofer manages to poke its head up from a prolonged nap. It will not win many awards, but is just fine with the material that is given to it.
Extras:
Two quick featurettes: "Opening Doors" (6:32) features the cast sharing their thoughts on the story, their respective characters and director of the film, while "Juicy Secrets" (3:22) appears to be much of the same, albeit with the cast during a press junket. A second disc includes a standard definition disc and digital/Ultraviolet copies to round things out.
Final Thoughts:
While The Oranges has its moments among a recognizable cast, the ultimate feeling after watching the film feels like for the people involved that their abilities simply were not fully utilized. Wasted talent and all. Technically, the disc is decent though the lack of extras do not make things any easier. I would certainly give it a look if one is a fan of the younger actresses in here to see what they are up to, but barring that? Pfft.
Sponsored Links
Sponsored Links