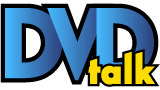 Shoah: Criterion Collection
List Price: $99.95 [Buy now and save at Amazon]
---

Claude Lanzmann's Shoah (1985), like the Holocaust it depicts via personal testimonies, is a massive and difficult beast that can't be ignored. Beginning in the mid-1970s, Lanzmann eventually compiled roughly 350 hours of interview footage with Holocaust survivors, participants and observers in 14 countries over a six-year period. He spent the next five editing it down to a 550-minute film. No archival photographs or film clips of the witnesses, locations or murders were used, only retrospective first-hand descriptions of the perpetual genocide. Even preparing to watch Shoah, whether all at once or during multiple sessions, is a daunting task and far removed from the two hours we devote to typical films. The scope of this project itself, combined with the chilly appearance and cyclical format of Lanzmann's final cut, makes for a weighty and somber quasi-documentary that most folks will only be able to sit through once.


Shoah is a tough nut to crack because, as its first of its key witnesses reminds us, the Holocaust is an impossible subject to adequately explain or summarize. To his credit, Lanzmann attempts to do neither. He simply serves up a barrage of these personal testimonies and often pairs them with footage of former extermination camps now overgrown, silent and empty. Some interviews are more compelling than others, whether due to the subject matter or the way Lanzmann chooses to present them. Lanzmann can even been seen and heard on countless occasions, and it's his presence during the proceedings that will either produce an air of authenticity or irk those who feel that directors should let films speak for themselves. Yet Shoah was an intensely personal project; otherwise, Lanzmann wouldn't have devoted more than a decade of time and energy to ensure that it met his expectations. So, is his presence justified?


Yes and no. Several of these interviews are conducted with the help of an on-site translator, as the multi-lingual French director was not fluent in Polish, Hebrew or Yiddish. This means that many questions are asked by Lanzmann in French, translated, responded to and translated back to French, often before the director repeats the cycle with a follow-up question. Portions of the translator's speech (and often the original questions themselves) are not subtitled in English, all but destroying the natural rhythm of an accessible conversation. It's almost as if we're there on-set but never get to see the finished product. I'll clarify that this aggravating use of "partial subtitles" is not exclusive to any specific release of Shoah; it's always been that way. Whether Lanzmann was uncompromising of his on-screen participation or not, the way these selected testimonies are presented will most likely turn off the majority of audiences not fluent in these languages. At the very least, Shoah's format certainly takes some getting used to.


For better or for worse, there's plenty of time to get used to the formula...and fortunately, there's less on-site translation as Shoah progresses. This direct interaction lets us focus more on the actual stories than the conversations, which greatly improves the effectiveness of what's being retold. Testimonies like the one from former SS officer Franz Suchomel---who, unbeknownst to him, was being recorded via hidden camera---are allowed to breathe without the burden of a third narrative. Still, Lanzmann's habit of leading---and in some cases, provoking---the witnesses can make Shoah feel manipulative, though I've yet to see a Holocaust-related film that doesn't. Even Alain Resnais' brutally efficient Night and Fog, which I feel is a definitive film on the subject, has no choice but to run audiences through the wringer.


For all of Shoah's fundamental strengths (and despite the criticism of its format, there are many), this still a numbing experience that most viewers will subject themselves to only once, or on rare occasions. It's roughly divided into quarters (dubbed "First Era" and "Second Era", with each one split in half) and, as previously alluded to, is perhaps best digested over the course of several days. It's certainly a gamble for anyone to spend more than a decade on a single production, no matter the scale...and though I'm extremely reluctant to watch it again, I'm glad that Shoah exists "to give them an everlasting name".


But is it worth owning? Criterion's new Blu-ray package is both unlikely and inevitable, given their track record of lavishing attention on influential and historically important films. Highlights from this expensive but meticulous three-disc set include a brand new 4K master of the original 16mm source elements and a collection of extras that are relevant to both Shoah and Lanzmann's approach to filmmaking. Yet this still feels like a package more suited for libraries, schools or museums than most private collections. The film's extremely limited replay value works against every dollar of its considerable retail price, as only the most committed fans of Shoah will get their money's worth. It's not blind buy material, that's for sure.

Quality Control Department
Video & Audio Quality

No matter your opinion of the film itself, there's no denying that it's never looked better on home video. Presented in its original 1.33:1 format, this 1080p transfer makes the most out of Lanzmann's gloss-free 16mm source footage. Shoah's perpetually cold color palette has been rendered nicely, image detail is quite good, there's a solid amount of depth and black levels are steady from start to finish. Of course, the film's thick grain structure also holds up quite well, while no dirt, debris or excess digital manipulation could be spotted along the way. Taken from a brand new 4K digital restoration, this is simply a flawless presentation of footage that was never intended to look beautiful. Videophiles will be uniformly pleased.

---
DISCLAIMER:
These promotional images are strictly decorative and do not represent Blu-Ray's native 1080p resolution.
---

The film's lossless PCM mono track will undoubtedly receive less praise than the video, but it's still a fine presentation that...well, can't really improve upon the limited source material. Dialogue comes through clearly, sporadic music cues sound fine and there aren't any blemishes, dropouts or other such problems. Optional subtitles are offered in English (for the purpose of witness identification and partial foreign translation only) and English SDH (witness ID, partial foreign translation and English language segments) during the main feature, as well as partial translation during applicable foreign language supplements.

Menu Design, Presentation & Packaging
Seen below left, the menu interface retains Criterion's typical format: it's clean and organized nicely, but menu transitions are a little stiff. This three-disc release is housed in a foldout Digipak case; also tucked inside is a
Booklet
featuring a list of key witnesses, a brief reprinted statement by Lanzmann and a brief essay by film critic Kent Jones. As expected, it's a beautiful packaging job that suits the film nicely.
Bonus Features
With the exception of the
Trailer
for
Shoah
on Disc 1, all other supplements can be found on Disc 3. These extras lead off with three
Additional Short Films
by Claude Lanzmann, including
A Visitor From the Living
(1999, 68 minutes),
Sobibor - October 14, 1943, 4:00 pm
(2001, 102 minutes) and
The Karski Report
(2010, 54 minutes). The first two are comprised of footage shot during the production of
Shoah
, focusing on the Czech "model ghetto" town of Theresienstadt and interview footage of Yehuda Lerner, a participant in the 1943 Sobibor concentration camp revolt. In contrast,
The Karski Report
plays catch-up with
Shoah
key witness Jan Karski and his personal exploits during and after WWII. On a related note, we also get a
2003 Lanzmann Interview
hosted by French author and film critic Helene Frappat (14 minutes), in which the director discusses the first two of these three additional films. It's an extra for an extra!

Everything else is strictly about Shoah's production and legacy. These extras include a 2013 Lanzmann Interview hosted by French journalist and critic Serge Toubiana (58 minutes, above right), as well as a 2013 Interview with Shoah's associate director of photography Caroline Champetier (29 minutes) hosted by French filmmaker Arnaud Desplechin. Both of these conversations are easily the most accessible and informative supplements of them all, and it's a shame that we couldn't get even more in this vein.

Final Thoughts

Many historical films, documentary or not, are often proclaimed as "something everyone should see"...but no, Claude Lanzmann's Shoah is not for everyone. The film's cyclical, often frustrating format is further impaired by the partial subtitles, which all but ensure that even the most dedicated viewers will shift in their seats on many occasions. From an objective standpoint, Shoah is an extremely long film peppered with several highlights...and if this quasi-documentary were about anything other than the Holocaust, most critics wouldn't have been (or continue to be) so forgiving. As expected, Criterion's Blu-ray piles on plenty of support with a top-tier A/V presentation and solid extras...but with low replay value and a $100 price tag, it's recommended for die-hard fans only. Everyone else should rent it first, or occasionally.

---
Randy Miller III is an affable office monkey by day and film reviewer by night. He also does freelance design work, teaches art classes and runs a website or two. In his limited free time, Randy also enjoys slacking off, juggling HD DVDs and writing in third person.
---
---
C O N T E N T

---
V I D E O

---
A U D I O

---
E X T R A S

---
R E P L A Y

---
A D V I C E
Recommended
---
E - M A I L
this review to a friend
Sponsored Links
Sponsored Links