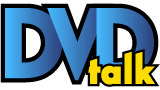 List Price: $49.98 [Buy now and save at Amazon]
---
style="width:745px">









If Alfred Hitchcock were alive today, I've got a feeling he'd enjoy Bates Motel. This kinda-sorta prequel re-imagines the story of Norman Bates, his equally unbalanced mom Norma and their relationship at the business that bears their name, mixing the ordinary and the bizarre with unpredictable, broad strokes in a more modern setting. Hitchcock always intended his classic film as a pitch-black comedy...and from that perspective, Bates Motel shares a few similarities beyond its central characters and the all-too-familiar motel grounds. Though it actually takes place in present-day (and fictional) White Pines Bay, Oregon, the show's small-town atmosphere and vintage set design don't feel too far removed from a period piece set four or five decades ago. If not for the iPhones, text messages, Google references and soundtrack cuts from the last 20 years, you'd probably forget when you were. Oddly enough, it's not distracting.


Filmed in British Columbia, the show's foggy appearance and small-town backdrop will immediately remind viewers of landmark shows like Twin Peaks and The X-Files. It feels like a perfect fit, reminding us that we're either in the midst of trouble...or it's just around the corner. More often than not, however, Bates Motel is just as much "comedy" as it is "pitch-black", piling on mountains of over-the-top absurdity that, for unknown reasons, feels kinda normal within the series' unusual boundaries. As a total package, this is compulsively watchable, suspenseful, goofy, dramatic and, above all else, unpredictable television.


Such unpredictability can be a massive gamble...but much like Psycho (and by extension, Robert Bloch's original novel), Bates Motel has been designed to keep its audience perpetually off-balance. At the same time, there's a constant cloud of guilt, paranoia and dread floating above this season, magnified by the unpredictable behavior of Norman (Freddy Highmore) and his mother Norma (Vera Farmiga) in the face of several horrifying events: one leads them to White Pines Bay, and the others happen after they arrive. The immediate and focused suspicion of watchful sheriff Alex Romero (Nestor Carbonell) makes us wonder if he's just extremely good at what he does...or if, in fact, he's secretly pulling the strings. As the initial story arc gradually shifts midway through this first season, lies multiply, layers of mystery keep us interested in this small town and, eventually, we realize that just about everyone's a villain here.


This first season of Bates Motel includes ten episodes and several new characters, from Dylan Bates (Norman's rebellious half-brother, played by Max Thieriot) to the amusingly named junior detective Emma Decody (Olivia Cooke) and popular student Bradley Martin (Nicola Peltz), who is substantially more feminine than her name implies. The casting and performances are universally excellent, especially our unpredictable leads and the countless scenes they have with each other and outsiders. Vera Farmiga is especially impressive from start to finish, consistently stealing her scenes with reckless abandon and deliciously black humor. It's just one more reason why Bates Motel is more than the sum of its parts.

Video & Audio Quality

As expected, these 1.78:1, 1080p transfers look fantastic from start to finish. Thomas Yatsko's cinematography favors lots of browns, greens and dimly-lit interiors; luckily, the color palette is rendered nicely, shadow details are strong and black levels hold up nicely. Image detail is also quite good, especially during outdoor scenes and during close-up shots, while a natural layer of film grain is also present along the way. The only problematic scenes are those shot in extreme dark with focused light sources (several of Season One's many "break-in attempts", for example), as some of them appear to have been shot on lesser film stock or even digital video. Still, this appears to be a source material issue, as no other elements suffer from problems like banding, digital noise, interlacing or compression artifacts. Overall, Bates Motel looks extremely strong in high definition and fans should be enormously pleased.



DISCLAIMER: These screen caps were compiled from promotional sources and do not represent Blu-Ray's native resolution.



Not to be outdone, the terrific DTS-HD 5.1 Master Audio track generates an effectively cinematic atmosphere. Though Bates Motel is a dialogue-driven series (which sounds clean and crisp, by the way), it has no shortage of suspenseful, music-driven segments and occasional bursts of action along the way. Channel separation is strong and surrounds are reserved for subtle background ambiance and occasional jump-scares. The low end also gets time to shine, especially during several music cues and other creepy moments. It's a small-screen production to be sure, but one with a suitable dynamic range that won't have you reaching for your volume control every few minutes. It's mixed a bit loudly overall, although this could just be in comparison to the rather flat and subdued menu interface music. Speaking of which...

Menu Design, Presentation & Packaging
The menu interface reflects Universal's familiar but slightly streamlined format. A handful of trailers must be skipped beforehand but, thankfully, a "resume" command is included if you stop during an episode. This two-disc set is housed in a standard dual-hubbed keepcase with attractive two-sided artwork (with episode descriptions) and a nice matching slipcover. Also tucked inside is a Digital Copy Redemption Code and a few Collector Cards featuring several manga-style drawings glimpsed in Jiao's creepy sketchbook. Optional English SDH subtitles are included during all ten episodes and all applicable bonus features.
Bonus Features

Not too much, unfortunately. The first supplements are roughly 20 minutes of Deleted Scenes from eight of these ten episodes, divided evenly between both discs. Several of these are
extremely
minor scenes (extended reaction shots, walking, etc.) and were obviously cut for redundancy, but we also get a few nice character moments along the way. These are presented in 1080p and, for the most part, look about as good as the episodes themselves. It's also worth noting that they aren't bookended between existing scenes...so unless you watch these right after each episode, you may have trouble filling in the blanks.

Also included on Disc Two is a Q&A Session with selected members of the cast and crew (45 minutes), recorded earlier this year at the Paley Center for Media. It's a lively and interesting session that features participation from co-creators Carlton Cuse and Kerry Ehrin with actors Vera Farmiga, Freddie Highmore, Max Thieriot, Nestor Carbonell and Nicola Peltz. Topics include similarities to The X-Files and Twin Peaks, development with Universal Television, the mother/son relationship, the show's present-day setting, casting & character motivations, the potential length of the series and more. Oddly enough, this event seems to have been filmed on rather low-grade equipment and is framed at 1.33:1, which makes it look a bit older than it really is. Still, this is a nice little glimpse behind the curtain that fans will appreciate.


Though not without a few speed bumps along the way, Season One of Bates Motel is a captivating, suspenseful slice of television that's incredibly easy to be drawn towards. Perfectly cast with terrific performances, fine cinematography, great characters and plenty of pitch-black humor, this ten-episode season goes by in a flash and will leave viewers wanting more...but unfortunately, we'll have to wait until 2014. Until then, this Blu-ray package from Universal serves up a fantastic A/V presentation but a surprisingly weak collection of extras. Even so, it's a collection worth owning, as you'll revisit these episodes several times before Season Two arrives. Recommended for new and established fans alike.




Randy Miller III is an affable office monkey by day and film reviewer by night. He also does freelance design work, teaches art classes and runs a website or two. In his free time, Randy also enjoys slacking off, juggling HD DVDs and writing in third person.


---
C O N T E N T

---
V I D E O

---
A U D I O

---
E X T R A S

---
R E P L A Y

---
A D V I C E
Recommended
---
E - M A I L
this review to a friend
Sponsored Links
Sponsored Links