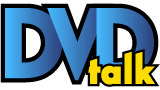 Doctor Who: The Complete Seventh Series
List Price: $89.98 [Buy now and save at Amazon]
---
The
Show:






Another great season for the new Doctor
Who! I have heard that there are some fans that dislike
Matt Smith and his slightly goofy interpretation of the centuries-old
Time Lord, but I've always enjoyed his maniacal energy paired with
head-writer Steven Moffat's creative ideas and snappy dialog.
This season features more of that along with some great supporting
characters, the return of a classic foe, more appearances of a couple
of The Doctor's most feared enemies, and more than a few
surprised. It's another fun, exciting season that should leave
fans counting the days until the 50th Anniversary Special on November
23rd, 2013.



(Warning: There is a fairly major plot development at the end of
the first half-season and in the 2012 Christmas episode. It was
discussed quite a bit at the time, so readers may know at least some of
what's going to happen but it's impossible to discuss the entire season
without revealing twists in the middle of the season. If you'd
rather not have the surprise spoiled, skip down to the technical part.)





style="width: 400px; height: 225px;" alt=""
src="http://www.dvdtalk.com/reviews/images/reviews/81/1380992281_6.jpg">
src="http://www.dvdtalk.com/reviews/images/reviews/81/1380992281_2.png">




At the end of season six, the show took a bit of a turn. The
whole of the universe believed that The Doctor was dead, and that gave
the Time Lord more anonymity and threw his many enemies off of his
track. He drops Amy and her husband Rory off to live in wedded
bliss while he starts on his project to erase any mention of himself
for every database and computer network that he can find. The
next time he see's his two companions however, things aren't going too
well for them. Amy and Rory have split and are heading towards
divorce, and what's worse is that they've all been kidnapped by the
Daleks who, surprisingly, need The Doctor's assistance. There's a
planet where they keep the Daleks that have gone insane after being
wounded in battle. These creatures, which even scare the Daleks
themselves, are about to break out after a spaceship crashed and
damaged the force field that was keeping the mad machine-creatures
imprisoned. The Daleks want The Doctor and his companions to go
down to the planet and totally deactivate the force field so they can
destroy the planet. Once the Time Lord discovers that there's a
survivor from the wrecked ship, a girl named Oswin Oswald who has spent
a year on the planet without being captured, he's game. It's an
impossible situation, but that's never stopped him before. As he
mention at one point, "In no particular order, we need to neutralize
all the Daleks in this Asylum, rescue Oswin from the wreckage, escape
from this planet, and fix Amy and Rory's marriage."



It's also revealed that The Doctor has been having adventures on his
own while Rory and Amy are living normal lives in the UK, in between
saving the world. He's made friends with some interesting people
too. In Dinosaurs on a
Spaceship for example, he starts off in ancient Egypt with Queen
Nefertiti before he gets a call from the future informing him that a
giant spaceship is on a collision course with Earth. He takes
Nefertiti with him and picks up a previously unseen acquaintance and
big game hunter, John Riddell, in early 1900's Africa before stopping
off and snagging Amy and Rory (and Rory's unsuspecting father) to check
it out. As one would expect from the title, the ship is filled
with dinosaurs, having left Earth just before the great disaster that
would have wiped them out. The ship was created as a seed ship by
the Silurians, but something went drastically wrong and the Doctor has
to find out before it gets blasted out of space by the Indian Space
Agency.




style="width: 400px; height: 225px;" alt=""

src="http://www.dvdtalk.com/reviews/images/reviews/81/1380992281_7.jpg">




All good things have to come to an end, and that goes for Amy and Rory
traveling with The Doctor. At the end of

style="font-style: italic;">The Angels Take Manhattan

, where
The Doctor and the Ponds fight the Weeping Angels who have taken over
1940's New York City. It's a bitter-sweet story and while the end
works nicely their departure does affect The Doctor significantly and
he's not really the same afterwards. He swears off getting
another companion and (eventually) ends up in Victorian London where he
parks the TARDIS invisibly above a park and basically withdraws.



He does have some friends in this time, the female Silurian Madame
Vastra, her wife, Jenny Flint, and their butler the Sontarian
Strax. All three were introduced in

style="font-style: italic;">A Good Man Goes to War

and they
protect his privacy while trying to get him interested in various
mysteries that cross their paths... always unsuccessfully. That
is until The Doctor bumps into a very plucky girl, Clara Oswald, (in
the 2012 Christmas Special) who follows the enigmatic man and discovers
his invisible TARDIS. That's not quite enough to get him out of
his funk, but when Clara discovers that the snow that's been falling in
London is intelligent, and planning on taking over the world, he become
intrigued by both the mystery and this girl Clara. Clara is
intelligent, funny, and very outgoing, and she worms her way into the
TARDIS, which makes her death at the end of the episode all more
tragic.




style="width: 400px; height: 225px;" alt=""
src="http://www.dvdtalk.com/reviews/images/reviews/81/1380992281_1.jpg">
src="http://www.dvdtalk.com/reviews/images/reviews/81/1380991652_10.jpg">




Instead of renewing his vow not to get involved however, The Doctor
notices something about Clara: she's the same girl that he was
talking to in

Asylum of the Daleks

.
Not a descendant, but the same girl, who died hundreds and hundreds of
year in the future and in Victorian England. How is that
possible?? The short answer is that it's not possible at
all. So The Doctor goes looking and finds Clara again, this time
in 21st Century London, and tries to figure out just how she can be
alive in different time lines and different parts of the universe and
not knowing about her other selves at all. He offer to let her
travel with him while he tries to solve the riddle of the Impossible
Girl.



This season had a lot of great, fun episodes with some really creative
ideas.

The Power of Three

featured
a threat that didn't' seem to be a threat at all. Millions and
millions of little black boxes just appear all over the face of the
Earth, instantly. They don't do anything at all... they just
exist and can't be opened. What's inside of them and why are they
here? Another favorite was Journey
to the Centre of the TARDIS which features a rare look deep into
the center of The Doctor's time machine. This season also show
The Doctor battling the Daleks, the Cybermen, and an Ice Warrior.
They even have some quick nods to fans of the classic show hidden
through the season. At one point The Doctor tells Clara that he
"once spent a hell of a long time trying to get a gobby Australian to
Heathrow airport."




style="width: 400px; height: 224px;" alt=""
src="http://www.dvdtalk.com/reviews/images/reviews/81/1380991652_8.jpg">
src="http://www.dvdtalk.com/reviews/images/reviews/81/1380991652_5.png">




There are a lot of different genres that pop up this time around
too.

A Town Called Mercy

is
a western where a powerful villain threatens to destroy a town in the
old west unless they let him kill their physician,

style="font-style: italic;">The Crimson Horror

is an enjoyable
steampunk adventure, and

Cold War


takes place inside a Russian submarine. It was nice the way they
switched things around a lot.



This season also sees new supporting characters that just show up every
once in a while, the way River Song does. Vastra, Jenny Flint,
and Strax appear in several stories in the second half and they are
great characters! Strax manages to lighten the mood by viewing
everything from a Sontaran point of view (and the fact that he can't
tell males and females apart just adds to the fun.) A typical
exchange with Madame Vastra:




style="width: 400px; height: 225px;" alt=""
src="http://www.dvdtalk.com/reviews/images/reviews/81/1380992281_3.jpg">
src="http://www.dvdtalk.com/reviews/images/reviews/81/1380991652_7.png">




Strax: I strongly advise the issuing of scissor grenades, limbo
vapor and triple-blast brain spitters.

Madame Vastra: What for?

Strax: Just generally.



The trip is incredibly delightful and really deserves a spin-off
series. (Steven Moffat has said that he doesn't have the time to
work on another show, but I've still got my fingers crossed.)



While I thoroughly enjoyed this season, it wasn't perfect. The
show tries new things and while they largely work, some of them come
across as being rather... well silly. In one installment The
Doctor rides a motorcycle to the villain's lair in a sky scraper.
When he's informed that the building is in lock-down and entry isn't
possible, he mentions that it's an anti-grav cycle, presses a button,
and drives up the side of the building. The scene is
cringe-inducing more than cool. There's also some minor plot
holes (why do the Daleks even look for him it's known that he's dead?)
but that's nothing new to Who. Like with the classic show and the
horrible special effects, the program is so much fun and so enjoyable
that it's easy to overlook the missteps.




style="width: 400px; height: 223px;" alt=""
src="http://www.dvdtalk.com/reviews/images/reviews/81/1380991652_4.png">
style="width: 400px; height: 222px;" alt=""
src="http://www.dvdtalk.com/reviews/images/reviews/81/1380991652_6.png">
The
DVD:


---



This season set contains fifteen episodes (including 2011's and last
year's Christmas Specials) on four Blu-ray discs. Like the
previous seasons, it comes in a book-like package with each disc
getting its own page.



Video:



Like the previous Doctor Who HD releases, this set comes with a VC-1
encoded but image (this time it is in 1080p! The half-season
collections were in 1080i)) which did look good overall. The
level of detail is nice, and the colors are strong and vibrant.
There is a little banding, but nothing too significant. Overall a
nice looking set.



Audio:



The show comes with a DTS HD audio track that suited the show
well. There is a lot of aural action in the show; the TARDIS
taking off, various battles with monsters, etc., and those sequences
were engulfing and forceful. There's a good amount of subwoofer
action in some of the more dynamic scenes too. The dialog was
crisp and clear and well placed in the soundstage. Overall
I was very happy with the why this set sounded.





Extras:





The BBC has been releasing the new Doctor Who series in half season
sets with few extras and then putting out a full season that's crammed
with goodies. Season Seven is no different and those who waited
to spring for the full set get some very entertaining and informative
extras. First off there are four commentary tracks for

style="font-style: italic;">The Snowmen, Cold War, Hide

, and

style="font-style: italic;">The Crimson Horror

. Two of
these are involve people who were involved with the technical details
of the show, the production designer and art director discuss

style="font-style: italic;">The Snowmen

and the visual effects
supervisor and visual effects producer join writer Mark Gatiss for

style="font-style: italic;">Cold War,

and those are a bit
dry. The other two tracks are more interesting. Director
Jamie Payne and Matt Smith talk about and

style="font-style: italic;">Hide

while the actors who play my
favorite group of supporting characters in the show, Catrin Stewart
(Jenny Flint), Neve McIntosh (Madame Vastra) and Dan Starkey (Strax),
have a good time watching The
Crimson Horror.



The set really shines with the video bonus features. There are
fourteen short behind-the-scenes featurettes that look at the filming
of each episode in the season (along with 2012's Christmas Special)
which run just short of an hour altogether. These were fun and
informative and though I would have liked a few of them to run a little
longer, they were of an appropriate length. There are interviews
with both Matt Smith and actress Jenna-Louise Coleman when they
appeared on

The Nerdist

(two
from the TV version and one (videotaped) from the podcast), as well as
a Doctor Who panel from the San Diego Comic Con that includes Matt
Smith, Karen Gillan (Amy Pond), and Arthur Darvill (Rory). The
previously released 45-minute featurette

style="font-style: italic;">The Science of Doctor Who

is
included too, and while it's sort of hokey for the most part there are
some good bits that make it worth watching. Doctor Who in the US
is a look at who the Time Lord's popularity has really sky-rocketed as
the new series has progressed The
Companions looks at the role The Doctors friends play in the
show. Both of these run around 45-mintues and aren't just fluff
pieces. The Last Days of the
Ponds is a bitter-sweet look at the last days of filming at the
end of the first half of this season.



My favorite extras were the BBC webisodes. There are several of
them included, most written by Steven Moffat, and these flesh out some
of the stories nicely. We get to discover what happened to Strax
after he was wounded (and apparently killed) in

style="font-style: italic;">A Good Man Goes to War

from the
previous season as well as seeing The Doctor and River Song out
together. They were all fun and a great addition to the set.





Final Thoughts:





This is another great season. If you've enjoyed the last two,
you'll get more of the same. Well worth seeking out. This
season set comes

Highly Recommended

.






Note: The images in this review are not from the Blu-ray disc and do
not necessarily represent the image quality on the disc.