Petticoat Junction: The Official Third Season
List Price: $19.99 [Buy now and save at Walmart]
---
Come ride the little train
That is rollin' down the tracks to the Junction.
(Petticoat. Junction.)
Forget about your cares
It is time to relax at the Junction.
(Petticoat. Junction.)
Lots of curves, you bet!
And even more, when you get,
To the junction.
(Petticoat. Junction.)

There's a little hotel called the Shady Rest at the Junction.
(Petticoat. Junction.)
It is run by Kate, come and be her guest at the Junction.
(Petticoat. Junction.)
And that's Uncle Joe, he's a-movin' kinda slow at the Junction.
Petticoat Junction!

The key to its popularity, can be found right there in the theme song. CBS DVD and Paramount have released--exclusively through Wal-Mart (love that)--Petticoat Junction: The Official Third Season, a 5-disc, 34-episode collection of the hit CBS sitcom's 1965-1966 season (the first in color), starring Bea Benaderet, Edgar Buchanan, Frank Cady, Linda Kaye Henning, Smiley Burnette, Rufe Davis, newcomers Gunilla Hutton and Lori Saunders, and of course Higgins the dog. Created by genius television producer/writer Paul Henning, of The Beverly Hillbillies and Green Acres fame, Petticoat Junction received even less respect than those two hits (if that's possible) from Henning's snobby, big-city critics who despised his rural-based sitcoms--an uppity, elitist stance which naturally just made the viewers down home even more amenable to embracing his delightful shows. Admittedly, Petticoat Junction doesn't generate the same level of surreal comic wonder that those other two iconic sitcoms routinely occasioned...but it's still sweet, and often quite funny, and continually well-drawn, particularly when old pros Benaderet and Buchanan display their expert comedic timing. No extras this time around, unfortunately, but those fullscreen color transfers look solid.
'Bout, oh, say...halfway between the farming community of Hooterville, U.S. of A. and the small town of Pixley, stands the Shady Rest Hotel, situated a mite off a forgotten spur of the C. & F.W. Railroad (if you squint some, you might just see a trio of cuties splashing around, sans knickers, in the train line's nearby water tower). Lessen you like a good, long walk, the only way to the Shady Rest is a short 25 mile hop aboard the Hooterville Cannonball, the steam locomotive + baggage/passenger car left largely to its own devices these past years when a washed-out bridge to the main C. & F.W. Railroad line was never repaired. Run by the genial team of engineer Charley Pratt (Smiley Burnette) and conductor Floyd Smoot (Rufe Davis), the Cannonball is tiny Hooterville's equivalent of a bus line, making numerous stops at the Shady Rest throughout the day and night, as well as stopping by Drucker's Store, run by Hooterville's grocer/postmaster/volunteer firefighter/constable/justice of the peace/banker/and editor of the Hooterville World Guardian newspaper, Sam Drucker (Frank Cady). Approaching the slightly ramshackle, peeling Shady Rest, you're more 'n likely to see Uncle Joe Carson (Edgar Buchanan), taking one of his many daily snoozes on the front porch. The Shady's owner, widow Kate Bradley (Bea Benaderet--you might know her cousin, Pearl Bodine, from The Beverly Hillbillies), does almost all the work around the old place, seeing as how Uncle Joe is adverse to, well...manual labor; he'll spend a whole day on some impossible get-rich scheme, but he won't wash a dish to save his life. Living at the Shady are Kate's three beautiful daughters (yep, the ones in the water tower...): blonde bombshell eldest, Billie Jo (Gunilla Hutton), brunette middle child Bobbie Jo (Lori Saunders), and the youngest, redheaded tomboy Betty Jo (Linda Kaye Henning). Usually seen around the lobby or running back and forth to the Cannonball delivering messages, is "Dog" (Higgins the dog), the preternaturally intelligent pooch who simply can't believe the things that go on at the Shady.
I rarely if ever mention anything about marketing in my reviews, but when I saw that "Wal-Mart Exclusive" sticker on the shrink wrap here, I had to comment: I love that Petticoat Junction, the popular TV sitcom that never got any respect from its critics, is now only available at Wal-Mart, the popular "people's" store that never gets any respect from its many critics, either. It's a perfect match between product and target audience, and I hope strong sales of Petticoat loosen up some other moribund titles that seem to have slipped into DVD's never-never land...like Green Acres, for starters...or god please, Hee Haw (just one small caveat: as much as I enjoy the sight of those three lovelies on the DVD cover--another marketing consideration, no doubt--oldster leads Benaderet and Buchanan should be on there, too. After all, they were top-billed on the show).
The critical rap on Petticoat Junction, aside from the collective general contempt in which it and other so-called "escapist" network entertainments of the mid-60s were held by sniffy commentators, was that it just wasn't as flat-out hilarious as either its sorta/kinda host series, The Beverly Hillbillies, or its strangely surreal spin-off, Green Acres. That knock--and not that other bogus, elitist nonsense about escapist fare being somehow inherently unworthy of critical respect--is valid. Petticoat Junction isn't as funny as two of the most brilliant sitcoms in television history. Fair enough. But being in such close aesthetic and stylistic proximity to two giants of the form shouldn't unjustly slight what is still a charming, amusing little venture. Trying to understand Petticoat Junction's less starry legacy today, you could point to a number of elements that might be factors...always keeping in mind, though, that it was a huge initial hit in the Nielsen's, remaining in the Top Thirty for the first four of its seven years on television; that it almost always won its time slot, even during its lower-rated last three seasons; and that it hasn't been off the airwaves for any extended period of time for the past five decades (any show should be so lucky to have that kind of "crappy" legacy).
Petticoat Junction never "built" in the Nielsen's, peaking in its premiere season (1963) at a remarkable 4th among the most-watched shows on television, before falling away with each successive season (by this third season, it was 21st on the list). High initial interest in the sitcom obviously waned after that first go-around (fueled no doubt by its connection with megahit The Beverly Hillbillies), and its numbers dropped even further as, ironically, its own spin-off, Green Acres, repeatedly bested it in the ratings. Devoted fans of Petticoat Junction have their own theories why the show didn't quite match the success of its host and spin-off series (I include myself as a "devoted fan," not an "expert," so don't email if I can't correctly recall the number of stewed tomatoes cans Sam Drucker has on his shelf). Production variables were certainly a factor. In that "reliably repeatable experience" world of 1960s network television that I've written about it before, it had to throw loyal viewers a little bit that Billie and Bobbie Jo were portrayed by a total of five different actresses over the run of the show (this third season saw two new actresses joining in, with Gunilla Hutton, M.I.A. without explanation from ten episodes this season alone--another mistake by the producers--only lasting this season). If viewers wanted a funny little rural family comedy to wile away some time...they wanted to see the same family from week to week, let alone year to year. Right in line with that, the gradual absence (due to ill health) and then death of Bea Benaderet in 1968, was a blow from which the show never recovered (audiences, too, noticed Smiley Burdette's absence in 1967, when he passed on).
Some fans, myself included, feel the fourth season switch away from the broad, visual gags and sly, clever verbal comedy of the first three seasons, to more musical numbers featuring the girls, with an eventual transformation into a sedate domestic comedy with newlyweds Steve Elliot and Betty Jo, was a mistake for Petticoat Junction, as well (certainly the loss of writer/producer Jay Sommers to his new, wacky creation, Green Acres, was felt after the this third season). Sure, we're talking about clean, safe, G-rated 60s network TV here, but I'm of a mind that even that opening title sequence, with the naked girls in the "Hooterville" water tower, flirtatiously grabbing their petticoats while the theme song warbles about "lots of curves, you bet!" didn't backfire a little with audiences who were expecting sexier things to happen at the Shady (could some of that be down to Henning's daughter being in the cast?). Hard to say how much any of those factors contributed to Petticoat Junction's declining reception, but I would guess that today, given the choice, most fans of Henning and his brand of comedy would choose to watch a Hillbillies or Acres episode first, over a Petticoat.
Still...that somehow sounds mighty negative for a show that, at least in this third go-around, is frequently quite funny (and many times hilarious, whenever Edgar Buchanan starts bitching and moaning). Normally, if I'm watching an entire series night after night, after about the third or fourth episode, no matter how great that opening credit sequence is, I fast-forward through it to get to the actual start of the episode (when I did Murder, She Wrote, that plink-plinky theme eventually drove me crazy). Not so with Petticoat Junction: I listened to that theme song--certainly one of the most memorable in TV history--all 34 times, and I laughed out loud each time Buchanan, rudely awakened from his nap by Benaderet's snap of his suspenders, startled with uncomprehending alarm. Importantly, not only is that theme song crazily addictive, it also holds the key to Petticoat Junction's unpretentious charm--specifically: "Forget about your cares, it is time to relax at the Junction." Exactly, Mr. Henning--exactly. The critical notion, repeated ad nauseam by TV critics and historians then and today, that network TV back in the 1960s was largely "mindless" entertainment, ignores a central truth not only about the shows themselves (Petticoat Junction's charms are simple...not simple-minded), but about the people watching them: TV viewers, then and now, weren't nearly as dumb as their contemptuous critics would have you believe. Just check out the world and national headlines from 1965-1966, when this "brainless" third season of Petticoat Junction aired: nuclear brinkmanship between unstable nations, Nazi atrocity trials, killer volcanoes, tornados, cyclones, and snow storms, bloody coups around the world, people drowning on ships and getting blown up on planes, brutal race riots here in the States, and boots on the ground in Vietnam...not to mention all the terrible, senseless things, big and small, that happened in towns and cities and villages all over America (so much for the notion of the "good 'ol days," huh?).
And yet the TV writers and newspaper commentators and university academics and self-appointed "media critics" who lamented the "dumbing down" of America because viewers enjoyed something like Petticoat Junction, couldn't understand why Mr. and Mrs. Joe Smith, already burdened with the thousand and one pressures that come with modern living, may have wanted to shut the blinds, turn off the lights, and maybe just for a half-hour or so, escape from that ungodly nightmare out there? Apparently, that's a concept that eludes them: the human need for fantasy and release, which these humorless ideologues couldn't even sympathize with (ironically, those same critics didn't seem to mind the counterculture just a few years later, though, where kids "dropped out" and "escaped" through methods far more injurious than a little TV watching). The notion that American TV watchers in the 1960s were brainless robots who would dutifully sit down to anything put in front of them that blissfully blotted out the realities of the surrounding world, and who, by supporting innocuous fantasies like Petticoat Junction, proved they needed to be guided like addle-patted children into watching televised operas, middle-brow live dramas, and CBS Reports, comes from the same elitist fury that fuels our dangerously progressive nanny state today: we know what's best for you, you poor boobs...so do as you're told or else.
As usual, the people know best. Season opener Dear Minerva is an excellent example of the professional polish typical of an average Petticoat Junction episode, where the central comedic idea--Kate hiding the fact that she's the new advice columnist for the Hooterville World Guardian--may not be terribly original, but its farcical construction is beautifully worked out (the editing is laser-sharp). The Baffling Raffle will be of interest to Green Acres fanatics, as producer Henning intros Eddie Albert's Oliver Wendell Douglas and Eva Gabor's Lisa, for the first time on Petticoat (there's an insane amount of cross-over with Green Acres this season, helping greatly to launch the freshman series). Henning's creation of this multi-series "world" where characters from one show crossed over effortlessly into another, was, for a kid like me watching the mixed-up jumble of syndication reruns, quite exhilarating, making one believe, almost, that there really was some kind of textual outer-world that existed beyond the confines of just those little half-hour blocks of TV watching. Aside from the Acres' milestone, The Baffling Raffle is one of the funnier outings this season, with Sam and Joe trading rat-a-tat-tat insults, Joe's lumbago acting up, particularly after he's yanked down the chimney (great sight gag), and one of my favorite lines this season: when the jury's first polled, there are votes for "guilty" and "not guilty"...and one "I ain't saying." Classic. Fans of Higgins the dog, or "Benji," as he's probably better known today (yep, same dog!), will love Dog Turns Playboy, an amusing story centered around "Dog." He's a beautifully-trained, remarkably expressive little pooch, and you can tell the writers and directors depend on him in other episodes as a frequent, reliable cut-away to score fill-in laughs. The Good Luck Ring centers around newcomer Lori Saunders as Bobbie Jo, worrying about a spelling bee. Lots of fans wonder why the Bobbie Jo character was altered from the previous two seasons (she's supposed to be a brainiac in those), and I have to agree--I liked it when the daughters were definable "types" that gave them some individuality: brainy Bobbie Jo, brawny Betty Jo, and busty Billie Jo. This season...the girls seem a tad interchangeable. Eddie Albert shows up as the spelling bee judge, and we get this great exchange between Joe and Kate: "When I was in the fifth grade, I was the best speller in my class." "When you were in the fifth grade, your class was in high school." Joe Carson, General Contractor, written by the most consistently funny writing team for Petticoat, Al Schwartz and Lou Huston, has the whacky feel of a Green Acres episode...because it might as well be one, with "Fireball" Joe Carson scamming his way into fixing the Douglas's house, while just as futilely trying to get up enough money for all the licenses he has to buy. Kate observes that city folk and country are "pretty much alike...the only difference the city folks" springs are wound a little tight," while Joe delivers the best line when he sees the nightmare that is the Douglas home: "It's not near as bad as I thought. I expected a complete fiasco. What you've got here is a complete shambles." (Buchanan's growly line readings, impish and wheedling at the same time, are priceless).
Bobbie Jo's Sorority is pretty bland, unfortunately, except for the sight of stacked, future "Nurse Goodbody" Gunilla Hutton strutting slowly around, trying to entice Bobby "The Monster Mash" Pickett (Linda Kaye Henning, rather unsung I think, when fans talk about the show, is always cute and charming, and Ava Gabor stops by...again), while the overly-familiar A Doctor in the House isn't much better (you won't see the bland Alan Reed, Jr.'s Dr. Bailey" again...). Hooterville A Go-Go has a funny, Bye Bye Birdie feel to it, with Ray Hemphill doing a nice job as rocker "King Ring a Ding" (visiting Ava Gabor gets the best joke in the episode when she suggests, for charity, that all the women of Hooterville auction off their minks). Hooterville Hurricane is a light, funny boxing episode, with some really expert slapstick moments (Buchanan getting hit with a sledge is memorable), featuring a funny finale involving a boxer who won't hit a picture of his mother inked on his opponent's stomach (Marjorie Bennett is a scream as tough-talkin' "Ma"). Betty Jo Goes to New York has some big, big laughs, courtesy of Schwartz and Huston, when Betty Jo comes back a snob after a trip to the Big Apple with Lisa Douglas. There's a wonderfully funny, simple bit of slapstick with Ava and Bea walking around on Ava's land-locked bed, while Buchanan gets off two of the best moments this season: his latest "news" about Wilber Tramel returning from Omaha to get a hair cut ("You know he has that sorta peculiar-shaped head,") and his polite dinner conversation, over Kate's trout almandine, meant to impress Bobby Jo's snobby boyfriend ("That big one [fish] there put up quite a scrap. I had to hit him with my shoe before he lay still,"). God that's funny when he says it so proudly. Schwartz and Huston deliver up another gem with Bedloe's Successor, where the great Charles Lane pretends to grovel in an elaborate scam to get the Cannonball scrapped, destroying the valley in the process (it's too bad the marvelously flinty, aggressively annoying Lane only shows up twice this season). The Crowded Wedding Ring features the wonderful Hope Summers hovering over her baby brother Whit Bissell in this cute outing (lots of funny machinations as Benaderet and Bissell are maneuvered together...but where is Hutton? She's been M.I.A. for several episodes now...not good for viewers who like the Bradley family together). Schwartz and Huston again deliver a beaut in Uncle Joe Plays Post Office (the season's really hitting its stride at this point), as Joe takes over the post office, moving it, disastrously, to the Shady Rest (Joe's method of weighing letters--including the person holding it--is terribly funny, and there's a great opening bit, edited beautifully, as everyone keeps asking where Joe is: it would work in a Seinfeld episode).
What's a Trajectory? somehow doesn't seem to lift off, even though Arthur O'Connell is quite good as the mysterious guest who baffles Uncle Joe (the pay-off is weak). The Butler Did It, familiar though it may be, is quite bright (another S & H effort), with Benaderet executing a beautiful bit of physical comedy as she tries to eat breakfast in bed (too bad she wasn't given more stuff like this to do; she's so funny), while Maurice Dallimore is amusing as the English butler (when Floyd enthusiastically asks Faversham to say "something in English," Dallimore takes a beat and then replies, "On your way, bumpkin!" Beautiful.). Better Never Than Late, from scripter Ben Starr, is a cute, simple little farce that Petticoat does very well: businessman Herbert Anderson dictates an angry letter to stenographer Billie Jo, and regrets it...after it's been mailed, with the Hooterville gang desperately trying to get it back (the use of the Cannonball in these episodes is quite clever--it literally keeps them moving along). Betty Jo Catches the Bouquet, from S & H, should tick off humorless feminists who will rile at Kate's funny--and true--advice to Betty Jo on how to get a man to ask her to marry him...without him knowing it (oh relax...). S & H are back again (are they the only writers this season?) with Billie Jo's Independence Day, a thoroughly familiar but zippy outing--the trials of moving out on your own--that nonetheless benefits from that helpful Cannonball mechanism I mentioned above (Hutton is lovely...but I'm not sure she's making much of an impression here, aside from her looks). The only thing that caught my ear in Yogurt, Anyone?, a rather blah outing, was some possible new music substitutions in the movie theatre sequence (you Petticoat experts will have to weigh in here). Those previously upset feminists won't like S & H's Only Boy In the Class any better, particularly when Kate orders Bobbie Jo back into her home economics class, after she flirts with archeology studies ("How will you know how to make dinner?"). County Fair is a nicely comical outing, as Kate tries in vain to bake and enter a winning cake for the county fair. Pat Buttram's hysterical creation, the scheming Mr. Haney from Acres, shows up here as, what else, a crooked carny (watch Uncle Joe's split-second terror when he can't figure out Haney's crooked pricing for three or six balls), while Buchanan slays with his disgusted, "Open your mouth, you pig!" to, what else, Betty Jo's sick pig, Everett (also check out the ludicrously, wonderfully fake painted backdrop that Buchanan almost crashes into here).
S & H's Jury at the Shady Rest is a busy, bright farce, as Joe scams a jury into staying at the Shady. Everything from Higgins' ears flying up, to guests camped out on the floors, to ducks and geese waiting in the lobby, to Uncle Joe almost belting a baby, are included. Buchanan has a moment here, after chopping one log for firewood, where he just stops and puts his hands in his pockets and stares off into space--it's a shtick he does often--that is paralyzing funny. I love his Uncle Joe creation, a once readily-recognizable American stock comedic character--the old, lazy liar/schemer--that is just indomitable: he's gonna just keep lyin' and loafin' and scammin' no matter what you say (I miss that kind of expert, old-fashioned humor--today, they'd just have him swearing for cheap laughs). The Invisible Mr. Dobble, from who else, seems like it's going to be a classic in the surreal style of Green Acres...but its resolution is distressingly ordinary (Benaderet, however, tries mightily here, getting all the laughs through sheer willpower). It's Not the Principle, It's the Money is expertly put together, as Uncle Joe triple screws-up visits from the tax assessor and a prospective convention client (yep...you can figure out what he does to the hotel on both occasions), while War of the Hotels is equally brisk as Kate battles rival hotel owner Murdock Sneep (the marvelous J. Pat O'Malley, sans accent) in a price war. The Windfall, from S & H, is one of the season's best: bills are piling up, and Kate forces Uncle Joe to go look for work. So...Joe takes "Dog" into town with him, asks two people he knows won't give him a job (including Hank Patterson's Fred Ziffel, from Acres), goes to a Blanche Sweet matinee (hee hee) and then proceeds to hang out in a crappy abandoned lot, waiting out the clock, while eating a sandwich ("Well! That's a full day of job hunting for anyone!" he growls). When "Dog" digs up some money left in a rusty tin can, Joe's dreams come true (some funny dream sequences here), as he seriously contemplates skipping out on his family altogether. Of course he doesn't, in the end, but I love what a complete and utter bum he is here.
Not much to recommend in Second Honeymoon...other than Steve Dunne's funny blink-takes every time Joe explodes one of his ancient camera's flash pans. Kate Sells the Hotel is a sweet entry, when Kate and the girls realize how homey the "shabby" Shady Rest really is. Kate Bradley, Peacemaker, however, is a terrific entry if you like Burnette's and Davis' railroad men--they're feuding here, resulting in a pretty funny parody of labor/management negotiations (during his strike, Davis carries a "Charley Unfair to Floyd" sign). Burnette and Davis don't have nearly enough to do this season--particularly Davis, whose befuddled conductor is always a laugh-getter--so this one's a real treat. Whatever Happened to Betty Jo?, from S & H, is a snappy one, well-constructed with plenty of amusing miscommunications, when Kate and everyone else begins to panic, thinking Betty Jo has eloped. Uncle Joe, of course, gets the best lines, including his magnanimous offer of helping Kate out with her workload ("If there's ever work to be done, you wake me up...I'll find the girls for you,"), and his definition of "pacing himself" ("That was my sandwich break. Now I'm taking my coffee break."). Every Bachelor Should Have a Family is a slight effort, with Hugh Beaumont showing up (sad to see him in such a small bit), hoping to get tips on how to be a family man. About the only notable moment? The hilarious sight gag of silent "Dog" insanely shaking and quivering at a squirrel, after Kate tells him to shut up. The Young Matchmakers, from S & H, is a funny outing, with the girls screwing things up for lonely Kate by creating a bogus lonelyhearts club for her...with disastrous results (Ava Gabor stops by for some funny lines--"He's not the only streetcar on the beach,"--while Kate, telling Joe to put down a piece of pie, hears this, as he inhales it: "I'm putting it down as fast as I can." Hooterville Valley Project, again from S & H, is another highly amusing entry featuring Charles Lane's evil Mr. Bedloe, who chortles over the fact that Kate and company will be underwater when the new valley dam is built ("See you at high tide!"). Director Charles Barton, one of the best old Hollywood pros at slapstick comedy, creates a truly bizarre dream sequences, in slow-motion, where Kate scubas through the Shady lobby, complete with a woozy optical squeeze to the image and silly blown bubbles out her tanks (there should have been more stuff like this to the visuals). And finally, Betty Jo's Bike is an amusing episode featuring tons of squalling babies and another charming, funny performance from Linda Kaye Henning (she's a doll). Best bit? A peacefully sleeping baby looks at Uncle Joe, who cockily asserts that he may be puny now, but in 39 years (liar), he'll be a man like Uncle Joe, with the director fast-cutting to a cartoony shot of the baby screaming uncontrollably. That's the kind of sweet silliness I adore in Petticoat Junction.
The DVD:
The Video:
Sharp. I saw a couple of instances of questionable scanning, but otherwise, the fullscreen, 1.37:1 color transfers for Petticoat Junction: The Official Third Season look solid, with deeply saturated color, little grain, and no major screen anomalies.
The Audio:
The Dolby Digital English mono audio track is clean, with little hiss. English subtitles are available.
The Extras:
No extras for Petticoat Junction: The Official Third Season (a shame, considering the first two seasons).
Final Thoughts:
Screw the critics (go have a sob party in your offices, Fred Friendly and Newton Minow). Petticoat Junction made a lot of people forget their cares and laugh when it came out 50 years ago, and ever since, it's been entertaining TV viewers all over the world with its light, silly, amusing stories, and its talented cast of farceurs. So so what if it isn't Ibsen? I don't go to A Doll's House and get pissed off at the lack of stacked girls and slapstick, do I? Lots of classic episodes here in what may be the series' last truly "good" season, so...I'm highly, highly recommending Petticoat Junction: The Official Third Season.
---
Paul Mavis is an internationally published movie and television historian, a member of the Online Film Critics Society, and the author of The Espionage Filmography.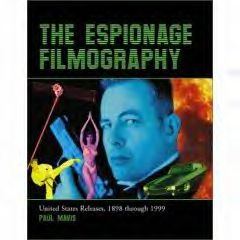 ---
C O N T E N T

---
V I D E O

---
A U D I O

---
E X T R A S

---
R E P L A Y

---
A D V I C E
Highly Recommended
---
E - M A I L
this review to a friend
Sponsored Links
Sponsored Links