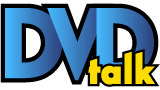 Nicholas Sparks: Limited Edition Collection
List Price: $69.97 [Buy now and save at Amazon]
---
The Movies:
I decided to tackle this Limited Edition of seven Nicholas Sparks films for a couple of reasons; first, I have shoveled a lot of snow this year and my decision-making ability may have been robbed from me. However, more importantly is that I have been exposed to some of the Sparks films through the years and I seemed to think this was as good a time as any to learn a little more about the material and what the fuss is about. Sparks, the bestselling author responsible for the stories these films tell, has had these adaptations of his work dutifully released every couple of years with more to come in the future, as if he were the Elmore Leonard of romantic drama or something. Regardless, I still wanted to sate the curiosity in some way, so let's get started.
Message in a Bottle
I could be wrong, but I remember the initial anticipation about adapting the film because it was such a popular Sparks book at the time. Fretting over the casting, the film locations and story were made, and the film had a nice pedigree in terms of its cast. Gerald Di Pego (Phenomenon) adapted the book into a screenplay which Luis Mandoki (Born Yesterday) directed. Theresa Osborne (Robin Wright, Moneyball) is a divorced mother and researcher at the Chicago Tribune. She decides to take some time off and go to the Cape Cod, and she finds a bottle on a beach while running. Said bottle has a letter in it, from a husband to a wife, and she is determined to find out who wrote the letter. She finds who it is and goes to the Outer Banks in North Carolina to find him, a widower named Garret Blake (Kevin Costner, Dances With Wolves), who lives in the OBX with his father Dodge (Paul Newman, Road To Perdition). As Theresa learns more about Garret, well, you know what happens next.
From both a performance aspect and interaction with one another, Costner and Wright are good. Costner has plays the quiet, almost brooding character nicely as Garret, and Theresa's attempts to crack his wall of solitude are admirable. Even working through Dodge, Newman is a pleasure to see. And in a lesser role, John Savage (The Thin Red Line) is nice to see as the closest thing to an antagonist in the film.
While watching these actors onscreen was a treat, man, Message in a Bottle sure takes its time to get to where it wants to go, and at more than two hours it is a looong journey. In addition, it employs some of the story choices that rear their heads in other Sparks films, like questionable character choices and a third act scene set in or around a body of water. However, it is hard to reconcile a movie where the leads are solid in a story that seems a little full of itself. If scoring the film individually, it earns two out of five stars, and it did make more than $110 million (including international receipts) so, it spawned adaptations for everything afterwards, for better or worse.
A Walk to Remember
The popularity of Message in a Bottle seemed enough to warrant making another film based on a Sparks film, this one skewing younger in A Walk to Remember. Karen Janszen (Dolphin Tale) adapted the book into a screenplay and Adam Shankman (Rock of Ages) directed. Landon (Shane West, The Presence) is a popular kid in a North Carolina school with many friends. One night, a kid who wants to be indoctrinated into Landon's clique of friends is hospitalized in a freak accident. Landon's role in it is found out and he is threatened with expulsion from school unless he does a form of community service for the school. He meets Jamie (Mandy Moore, Tangled), or perhaps more accurately he finally learns about Jamie who he has known about for some time but never really talked to. They develop a friendship that becomes something more, despite the objections of friends and family.
As we learn about Jamie, one can sense a certain Love Story vibe going on about A Walk to Remember and the relationship on the surface is pure in intention. However, the obstacles that people throw up in front of Landon and Jamie are a bit amateurish, bordering on an afterschool special in terms of tone. Jamie is the daughter of a church pastor, portrayed by Peter Coyote (Femme Fatale), whose work I generally enjoy. However, save for a somewhat overdone Southern drawl, his character in the first and second act does little more outside the disapproving parent stereotype. But the things that occur in school just are silly. Someone photoshops Jamie's head onto a model's body, the horror! Granted, in 1950 (where the novel is set) is may have been a shocking, dramatic gesture but not so much in 1998.
While the events that are designed to roadblock Landon and Jamie as a couple, Landon and Jamie in shared scenes are not bad. As Landon, West does play the popular and slightly rebellious lad down to a tee, but as Jamie, Moore could have used a little more seasoning in the role. Every other line she delivers seems to feature an expression to emphasize the line and after awhile it becomes funny. And when Jamie does have more relaxed and comfortable moments with Landon, she comes off as appearing like Mandy Moore. It is as if a switch turns on to make Jamie more physically attractive when all that was needed was a hair curler and some bronzer.
By saying some disparaging things about A Walk to Remember I run the risk of facing some scorn and isolation from the more attractive half of my household. And while it does have a touching moment or two (mainly due to Moore's singing), the film feels like a part star vehicle and part teen romance, and this split personality tends to bubble throughout the story. It is, in fact, something I would like to…(sunglasses) forget. Two out of five stars.
The Notebook
The Notebook would appear to be the most resonant or at least the best film of the bunch that is adapted from a Sparks book, and the difference seems to be apparent from the jump. An elderly man (James Garner, The Great Escape) visits a woman, presumably his wife (Gena Rowlands, A Woman Under The Influence), who is suffering from dementia. He reads her the story of Noah (Ryan Gosling, Gangster Squad) and Allie (Rachel McAdams, The Vow), and their relationship across class and social structure in pre and postwar South Carolina, in the hope the woman regains her memory.
Jan Sardi (Shine) adapted the Sparks novel which Rowlands' son Nick Cassavetes (My Sister's Keeper) directed. While the dilemma about having a romantic drama that lasts two hours as The Notebook does, the time to develop the relationships of the elderly couple and for Noah and Allie is invested nicely in the feelings and emotions of both sides of the relationship and not neglecting one or the other. The conflict within The Notebook is not forced and does not come off as needless as a result. The performances of Gosling and McAdams are good and the chemistry between the two is palpable both physically and intellectually. Seeing the relationship between Garner and Rowlands eventually 'blossom' is just as rewarding, but for different reasons. Particularly when one enters a certain period in life, the relationship between the elderly couple strikes an understated yet powerful chord.
While I enjoyed the extra time taken in The Notebook to develop the characters, the film is not devoid of a pacing hiccup here and there. I believe this shows up in the final act where the film overstays its welcome just the tiniest bit. I do not have a problem with how it ended, but it took its time in getting there that's for sure. In seeing all of these films for mainly the first time, I saved The Notebook for last for good reason, as it may be the best of the bunch, touching on a variety of feelings past the one the viewer would normally expect. Four out of five stars for this one.
Nights In Rodanthe
Within the context of the canon of Nicholas Sparks works adapted to film, Nights In Rodanthe may be considered the last one for 'grown-ups.' Directed by George C. Wolfe (the Blu-ray), the 2008 film reunites Richard Gere and Diane Lane for the third time, with the others being 2002's Unfaithful and 1984's The Cotton Club. In Rodanthe, Gere plays Paul Flanner, a doctor haunted by the fluke death of a patient being the proverbial last straw in a relationship with his colleague/son, who leaves and starts working in South America. The husband of the patient lives in Rodanthe, North Carolina and wishes to speak with Flanner, hence his trip there. He stays at a bed and breakfast that, while owned by Jean (Viola Davis, Beautiful Creatures), is tended to by Adrienne (Lane). Adrienne has her own personal matters to sort out, her estranged husband Jack (Christopher Meloni, 42) expresses a desire to come home and the couple's two kids are all for it. Adrienne wants to take some time to process it and does so at the B and B with the inn's only guest.
Having Gere and Lane's respective characters take the time to hash out their own private issues is nice to see, even more so because they tend to have both characters take a similar path to get to before the inevitable happens. We all know the chemistry the two have and have had before, and in these scenes the comfort with one another tends to be the main thing I noticed during Nights In Rodanthe. Those supporting actors on Jack and Adrienne's home front are just as capable, with James Franco(!) portraying Paul's son and Scott Glenn (The Bourne Legacy) as the widower of Gere's last patient. His accent tends to be a bit overdone but his purpose in the movie is good. As Adrienne's teenaged daughter, Mae Whitman (Arrested Development) touches on the proverbial rebellious teenager traits but works well opposite Lane.
As what appears to be the case with other Sparks films, Nights In Rodanthe makes one or two questionable decisions in its third act, and the characters seem to have no real objection to them in an almost Stepfordian way. This shrugging off is thankfully brief so the viewer can spend more time in the refractory period, enjoy the time between Adrienne and Paul and enjoy how they came together in the first place. Its storytelling is tight and free of general distraction and is worth revisiting if one has not. 3/5.
Dear John
I had seen Dear John for the second time, the first time being when I saw the Blu-ray to review, so I am not going to spend as much time on it as the other films. But within the context of other Nicholas Sparks films it is actually not bad, as the performance of Channing Tatum (The Vow) as John is admirable and the scenes he shares with Savannah (Amanda Seyfried, href="http://www.dvdtalk.com/reviews/40154/big-love-the-complete-third-season/">Big Love) are decent enough. However, the bulk of the second act finds the two characters away from one another while John is fighting the War on Terror, and that is where the film loses much of the steam it gained in the first act. Charming as Tatum and Seyfried appear to be, it does not save the story's main cracks and the third act scrambles to fix them but ultimately fails. I would call this two out of five stars.
The Lucky One
For whatever disappointment one can experience in Dear John, the film is friggin' golden compared to The Lucky One.The film is directed by the second consecutive Oscar nominee in Scott Hicks (Dear John was done by Lasse Hallstrom) and again, its male lead was one who was a soldier fighting in Iraq. The lead is played by Zac Efron (Parkland), presumably handling a lot of roles recently to shake off the High School Musical stigma and in his defense, his work in this as Logan is fine. Logan survives an ambush in Iraq and finds a photo of a woman in the rubble, and he feels the photo is what kept him alive, so he seeks her out.
This is where Beth (Taylor Schilling, Argo) comes into play. Beth is a single Mom who runs a board and kennel facility for dogs and raises her son while her grandmother (Blythe Danner, Meet The Parents) helps. Logan still battles demons from his three Iraq tours, and flinches any time someone fires up a first person shooter. So he decides to find Beth and heads out from Colorado. On foot. To Louisiana. With his dog. He decides to work for her at the Kennel and the two fall in love, and all the while Logan tries to find the right time to tell Beth. In the meanwhile, it does not stop him from becoming quick friends with Beth's son and bristling against Beth's ex-husband, a well-connected police sheriff played by Jay Ferguson, a.k.a. Stan from Mad Men.
I am assuming The Lucky One had the best of intentions. Efron is fine, Schilling is okay and together they are a cute couple, even if the former still looks like he's 19. But good grief does it challenge your sense of logic. It starts early when Logan and his dog spend what amounts to about three weeks(!) walking to find this girl. It gradually piles on moments of either implausibility and dismissiveness through the film, culminating in an ending where people just seem to shrug their shoulders and move along. For where the story failed in Dear John it absolutely sticks a thumb in your eye in The Lucky One, to the point where you may wonder if this is being done purposely (in which case, kudos on chutzpah alone). But if this is genuinely what those involved with the production of this film wanted and they were content with it, they need to re-examine some things. 1 out of 5.
Safe Haven
This brings us to Safe Haven. Lasse Hallstrom (who directed Dear John) returns to direct this film. We see Katie (Julianne Hough, Rock of Ages) is a woman who we see early on as a brunette, with blood on and a knife in her hands, respectively. She flees the police and hops aboard a bus, hopping off in Southport, North Carolina. There she meets Alex (Josh Duhamel, New Year's Eve), a widower with two young kids who operates a country store in the town of Southport. Katie eventually gets used to living in Southport and being with Alex, but the more she does, the police detective who was following her at the beginning of the movie starts to take notice, and as the relationship between Katie and Alex heightens, so does the pursuit of her.
Like other Sparks films, the chemistry between Duhamel and Hough is decent. Hough has little emotional range and Duhamel has moments of charm that make him an appealing male lead, and the two look pretty and pretty together. Right down to the seemingly mandated scene where both appear shirtless and/or in a swimsuit for the public to ogle. The film spends a lot of time showing us how Katie gets along with Alex's children, and tosses in the stereotypical "angry" pre-teen for good measure. Because of this there are not as many familiar faces for the viewers to identify with, save for Jo, who is played by Cobie Smulders (How I Met Your Mother), and serves as Katie's only friend in town.
Fundamentally, Safe Haven forsakes the exposition between Katie and Alex where it tosses out some character development that the book offered, but how it does this is so amateurish it is laughable. Then there are the events in the plot. I am going to try and keep my thoughts on the story at a 36,000 foot level so to speak, but it can be said that Safe Haven heaps absurdity upon absurdity, to the point where you wind up laughing at what is supposed to be an emotional moment. It is as if Safe Haven borrowed much of its inspiration from Sleeping With The Enemy, dusted it with a heavy coating of M. Night Shyamalan and thought that it would be a good thing (1/5).
Goodness knows what when one looks at Nicholas Sparks films, the fact that they generally make a profit every time one is released answers the question of why they keep being made, never mind the obligatory comment about how I as a married man am not who these films are geared to. If I am putting myself into a demographic, I am in one that respects and appreciates efficiently told, well-acted stories. And after seven films, I would be hard-pressed to figure out how adaptations of Nicholas Sparks films do this, unless it is perversely intentional in their maladies, or at least gives the characters and the story time to develop like The Notebook appears to do.
The Discs:
Video:
Each of the films is given a 2.35:1 anamorphic widescreen transfer, though on initial glance new transfers do not appear to have been struck for the films, evident by the appearance of a flipper disc for Nights In Rodanthe for example. This is more observational than an expression of disappointment, as the films generally look very good. Even the 15 year-old Message in a Bottle is solid, possessing better than expected detail in the foregrounds and backgrounds. Film grain does tend to be slightly obtrusive at times, none more so than in Walk, and most of the films are guilty of using haloing as artistic intent. There are some moments of strange issues in some of the discs, Rodanthe has noticeable edge enhancement and crushing and The Notebook has moments of color fluctuation at the end of the film. We'll say Message is four out of five, Walk and The Notebook are 3.5 out of five, Rodanthe is three out of five, Dear John is four out of five and The Lucky One and Safe Haven are 4.5/5.
Audio:
All of the films include a Dolby Digital 5.1 surround track and for the most part all are quite solid. Dialogue is consistent and well balanced across all of the films, with channel panning and directional effects present over same. There are moments through the set where the subwoofer does get a chance to show off (such as some of the sailing scenes in Message or during the impending storm that attacks the house in Rodanthe). That said, generally most of what occurs dynamically over the films are a variety of songs either used for the film or in the case of A Walk to Remember, newly composed and performed for the use in said film. Scoring each film individually, I would give Message 4/5, A Walk to Remember and The Notebook 3.5/5, Nights, Dear John and The Lucky One 4/5, and Safe Haven 4.5/5.
Extras:
It appears everything from the prior release of Message in a Bottle is brought to this set, starting with a commentary from Mandoki and producer Denise Di Novi, the latter of whom introduces herself and them promptly disappears from the track for a half hour. But Mandoki packs a bit of information on his track on how he landed the cast, the decision to shoot in Maine (after the Virginia location they chose objected to the cursing and drinking in the script!) and other challenges in the production. Mandoki has good recollection about the project and it is a good complement to the film if one finds themselves a fan of it. Three deleted/extended scenes (5:57) are quite redundant, and there is some visual effects footage which can be found as Easter Eggs on the disc. The trailer (2:31) along with filmographies on the cast and crew are on the disc as well. For whatever reason the extras seemed daunting to me initially and then I actually went through them and found myself unimpressed. Two out of five stars if one is into that kind of thing.
On A Walk to Remember we have two commentary tracks. The first is with Shankman, West and Moore and it is generally a friendly, light track, though Shankman provides some scattered recollection on the production. The logistics of and difficulties with working around Moore's age and success as a pop star is recounted, and occasional joking about scenes in shown. It is not terribly informative but is not bad. The other track is with Sparks and Janzsen and is a bit drier, as they discuss how they worked on the screenplay, adapting various dynamics from the book and things they omitted from it, and some thoughts on the performers. One thing I was stuck with was Janszen's recollection of 49(!) scripts for the movie, which could not have helped matters. The two tracks cover a lot, but there are also cast and crew filmographies, the film's trailer (2:23) and a music video for "Cry", a song Moore performed in the movie (3:50). It was a surprise to get two commentaries in an of itself, I would think overall it is a three out of five star experience.
At first glance the disc extras for The Notebook appear to be a redux of those found on the 2009 release, but looking further it looks as if it is all from the original 2005 release regardless. It is more an observation than anything, as in a vacuum the extras are pretty good. Two separate commentaries start things off: the first from Cassavetes is quite active, as he talks about occasional production logistics, how he came to the material, and his thoughts on it. He explains some of the gaps in the storytelling and the decision to shoot in South Carolina (as opposed to the North Cackalacky) and even gets into some scene breakdown and intent. It is quite the good track to listen to. Next up is a track from Sparks that is drier and more subdued but still decent as he talks about the process to adapt the book. Following that are twelve deleted and alternate scenes with optional commentary (28:35). The alternate scenes look at the love scenes, but the deleted ones focus more on Noah's father and the scenes in the nursing home. Both are nice but ultimately the reason for their excision was justifiable. Next is "All in the Family" (11:39), as the cast share their thoughts on Cassavetes, including his mother, Rowlands. They talk about his set and lots of footage from same is included, and working around the occasionally moody South Carolina weather is shown. "A Simple Story, Well Told" (6:37) examines the thoughts on Sparks' book and how he got the deal for the film that he did. The previous two featurettes also include some biographical attention to Cassavetes and Sparks, respectively. "Southern Exposure" (11:33) looks at the locations in Charleston and the surrounding areas, while "Casting Rachel and Ryan" (4:07) explains just that, along with the importance on casting the right leads for the film. Test footage from McAdams' audition follows (3:37) along with the film's trailer (2:19) to round things out.
There are no extras accompanying Nights in Rodanthe, which is sad considering there are some out there and they can be found on the Blu-ray. Regardless, 0 out of 5 and a big fat boo.
Save for the MovieIQ track, everything from the previous release of Dear John is brought over here. Saving you the trouble, I'll be linking to my review of it one last time and saying my 2 out of 5 star evaluation is unchanged.
The only extra belonging to The Lucky One is a featurette titled "Zac and Taylor's Amazing Chemistry" (4:56), which covers the interaction between the two featuring recollections from Hicks, Efron and Schilling. It's brief and somewhat forgettable and is a .5/5.0. If you want the extras, the Blu-ray is a better option.
Like The Lucky One, the Blu-ray of Safe Haven has a few more extras than the standard definition version, and what is here is bland. Five deleted and extended scenes (5:22) are redundant, and the alternate ending (3:38) is a little more subtle in comparison of editing to the final version, and stilted as a result. The trailer (2:17) rounds things out for the disc, on its own a 1 out of 5 affair.
There is also a series of postcards, one from each film, and an eighth that features a message from Sparks about where he is in his life compared to where it all started, and relaying his thanks and appreciation for this set.
Final Thoughts:
Fans of The Last Song may riot, seeing as how the omission of this film in the set is at least somewhat notable, likely due to Disney's involvement with/production of it. Fans of the films will also notice that not all of the available extras are on these discs, that they are repurposed standard definition discs from Blu-ray packages. So if you have the Blu-rays or even already own the standard definition discs, there is no need to double-dip. But if you have a Nicholas Sparks-sized hole in your video library, this is the easiest and most effective way to fill it.
Sponsored Links
Sponsored Links