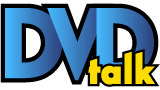 Athena // Unrated // October 29, 2013
List Price: $39.99 [Buy now and save at Amazon]
---
THE PROGRAM
"Those who do not study history are doomed to repeat it," recently became a hearty word of warning to those in the United States the past few years amidst a time of economic crisis that quickly gained growing comparisons to the catastrophic Great Depression of nearly a century prior. The crisis did far more than just affect the United States though, crossing borders of both land and sea to unleash a global shockwave that is still being felt to this day. Now, on more stable ground, but not fully in the clear, the time seems very fitting for a program like "Masters of Money" to pop-up and provide viewers with a two-fold proposition: gain some knowledge about three distinct economic ideologies from three critical figures in the history of modern economic theory, and at the same time, see how those theories apply to our modern situation. Relayed to viewers over three, 50-minute episodes "Masters of Money" is written and presented by former BBC economics editor, Stephanie Flanders, succeeds wholly in at least one of its noble goals.
What "Masters of Money" does incredibly well is provide, in each of its 50-minute offerings a solid, well-researched, expertly presented examination of three key economists: John Maynard Keynes, Friedrich A. Hayek, and last, but not least, Karl Marx. Flanders' writing and subsequent narration is to the point, fast-paced and honestly, rarely dull. She provides both an academic explanation of their key theories and connections to history, and through the use of non-pandering repetition solidifies the most critical ideas in the brains of viewers at a level, that one would assume the target audience has little to no prior knowledge of these men. In the examination of Keynes, the viewer does get bombarded with quite a bit of information, much of it historical context for the rise of Keynes' views in the post-Depression and subsequent World War II eras. Keynes' views of the stock market are perhaps a good takeaway message for the average viewer, while his views on government intervention remain very relevant to this day. Following Keynes, profile, the look at Hayek actually uses the "rivalry" between the two men as a basis for much of the episode, namely to highlight opposing viewpoints, for those who experienced the effects of the Great Recession, Hayek's approach would seem radical and unthinkable on the most surface level. Still, the way Flanders presents the information leaves the viewer with an adequate level of new knowledge to walk away from the program with a lot to ponder on both ends.
The final episode, focusing on the often controversial Karl Marx, is equal to its predecessors in terms of production quality, but really puts a cap on "Masters of Money" and its inability to provide any solid, overtly stated context to the modern economy. The general view of Marx' theories feel firmly rooted as a product of Marx' own time in history and while there were some interesting nuggets of information gleaned, the take home message is that Marx was likely only included in the documentary due to his connection to the ongoing political struggle between the worker and industry. For the world that Marx lived in, his ideas come off as well intentioned, but when trying to visualize them applied to a modern world, they are often inconceivable. Its here that I was hoping the program would try and step in and offer a firm opinion of how Keynes, Hayek, and Marx would apply to the current economic situation of the world, after all, that was one of the advertised intents of the series. Ultimately, I get the feeling Flanders wanted viewers to process the information themselves and apply it to their own situation, considering the economy and policies of one country may likely different greatly from those of another viewers. That doesn't change the sad fact that "Masters of Money" winds up being only a moderate success, leaving too many key loose threads, despite making a critical subject, economic theory, feel vibrant, a stark contrast to the nightly news portrayal as a convoluted, dull mess.





---
THE DVD
The Video
The 1.78:1 anamorphic widescreen transfer is on a whole acceptable. Detail is above average for modern interview segments, but still a noticeable level of digital noise/grain is apparent. Colors are natural looking and there's no real distinguishable digital hiccups.




The Audio


The Dolby Digital English stereo audio track is a consistently solid offering, balancing narration, interview segments, and musical accompaniment without ever coming as neither overbearing nor muddled. English SDH subtitles are included.




The Extras


The extras include six, one-minute "Adventures in Economics" shorts and a 12-page text-based physical booklet on key issues of 20th Century Economics.




Final Thoughts

While "Masters of Money" doesn't deliver in its promise to clearly tell us how Keynes, Hayek, and Marx would approach the modern economy, it does offer viewers a great introductory-level approach to three distinct economic schools of thought and in doing so plant the seeds for greater thought, well after the program ends and the discs are back in the case. Recommended.
---
C O N T E N T

---
V I D E O

---
A U D I O

---
E X T R A S

---
R E P L A Y

---
A D V I C E
Recommended
---
E - M A I L
this review to a friend
Sponsored Links
Sponsored Links