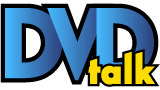 List Price: $35.99 [Buy now and save at Amazon]
---
The Movie:
Many people saw the interview Oprah Winfrey conducted with Lance Armstrong in January 2013 where he admitted to using performance-enhancing drugs (PEDs) and subsequently shunned any identification to him or his Livestrong cause in treatment and prevention of cancer (ironically it was Armstrong's diagnosis which served as the catalyst of his story for many people). But there is a twofold brilliance of The Armstrong Lie, one of those being how events after the initial filming of the film served as a springboard for the filmmaker who could tell a story that ultimately proved to be better than anyone could have expected.
Matt Tolmach and Frank Marshall (the latter of whom had produced blockbuster films such as Raiders of the Lost Ark) were no strangers to Armstrong's story, to the point that they were developing a film based on Armstrong's best-selling biography with Matt Damon as the lead. They decided to change the path and make it a documentary and in 2008 they hired Alex Gibney, fresh off an Oscar win for his documentary Taxi to the Dark Side. Gibney filmed Armstrong as he decided to make a comeback to racing and to the Tour de France, the host of his seven consecutive victories, his last being in 2005. Armstrong's comeback and the public's subsequent celebration of it had been established by this point. Yet his desire to prove people wrong once again helped serve as motivation for this stint. Gibney and his crew were given complete access to Armstrong's team, which included film with Armstrong's coach during the Tour, Armstrong's daily urine screenings in front of cycling and Anti-Doping Agency officials, and interviews with the members of the team. Armstrong's comeback proved to be fruitless as he did not win in 2009 and 2010 and he retired once again.
A fortuitous thing happened as Gibney began post-production and editing for the film, among them being the high-visibility accusations of Armstrong's cheating by former teammates Floyd Landis (himself a former Tour winner who had been caught doping) and Tyler Hamilton. As Armstrong's successes were at the helm of a team sponsored by the Postal Service, this spurred on a federal investigation into the team and Armstrong's activities. Gibney decided to undertake some reshooting and interviews with subjects in the film shortly before Armstrong's admissions, and the newly incorporated film and interviews were then mixed into the 2009 video that comprises The Armstrong Lie.
The second brilliance about the film is that despite the public knowing about the final event in the Armstrong story (the Oprah interview), that Gibney is able to tell a story that remains compelling and inviting through its two-hour runtime is a testament to his storytelling faculties. The film's opening moments after the Oprah interview show Armstrong hours after his interview with her. However, the interview footage of 2013 Armstrong is used selectively and smartly, and I think that interviews with 2009 Armstrong take up more time in the movie. To Gibney's additional credit, he did not have to scrap most of the 2009 film as he uses it (combined with interviews from 'the two Armstrongs' along with former teammates of Armstrong and journalists from various cycling publications) in several ways. Not only is it used to help illustrate the extent of cheating from within the Armstrong camp (thanks to Gibney's access, he was able to interview Michele Ferrari, Armstrong's controversial doctor during his Tour victories but has since been given a lifetime ban due to his activities), but Gibney's access makes the viewer part of the team. Those familiar with Armstrong's story are given nuance within cycling and a cycling team they may not have known before. The point is made during the 2009 race (and is something that Gibney also points out early in the film) that if Armstrong had not even bothered to come back, whether it was due to pride, vanity or ego, he may not have even been caught, and that in and of itself is a slightly scary proposition. How smartly Gibney uses this footage in The Armstrong Lie may be missed by most but should be noted.
The interviews are excellent, and they help show the viewer who may presume Armstrong just cheated at the Tours that the behavior may have been going on before that. This is illustrated by the recollections of Frankie Andreu, a longtime friend and teammate of Armstrong's who admitted to doping in races before Armstrong's cancer diagnosis in 1996. Andreu's wife Betsy goes so far as to say the plan to dope by Team Armstrong was hashed out while Armstrong was recovering in an Indiana hospital room. Yet the elements which Armstrong and members of his team user to either distort some of the accusations made against him as he rose to prominence in the sports world (or intimidate those making said accusations) are startling to say the least. The unpleasant side of Armstrong to discredit friends, spouses of same or journalists making them is illustrated. But another side is how Livestrong and Armstrong's role in it is additionally painful. A sequence where Armstrong visits a pediatric cancer wing of a hospital makes you want to cry as a young girl who has lost most of her hair asks about Armstrong and what he is doing there and what Livestrong is about. Cut to another scene where Armstrong says hi to a boy with a surgical mask and chats with him. The human connection is admirable yet the difficulty for the viewer to personally reconcile this with the fact that it was borne out of falsehoods and maintained by coercion is immense.
Through The Armstrong Lie Gibney attempts to leave no stone unturned, the least of which being his part in the 2009 production. It would be very easy for someone not tuned into the Armstrong story seeing the trailer and seeing Gibney talking about returning to the Armstrong camp to find out why "he lied to me" and seeing it as a self-indulgent betrayal. However, as the film unfolds you quickly transition Gibney's view of being lie to that of your own. In retrospect it is not hard to, the only difference being that Gibney's access to and intimacy with the Armstrong team as they prepared and raced in 2009 is deeper than most. And he also discusses the opinions surrounding his placement in the team, as many thought that Gibney's presence was designed to gloss over the warts and make a 100-minute puff piece on a guy who had had many similar things done since that time. He uses the additional time since the filming to share thoughts on the man now, and it provides a good insight into how Armstrong may have been proceeding at a time when so many eyes were on him.
And what of Armstrong through all of this? It is hard to tell. To be sure, there appears to be some sort of remorse for the actions, for example, the Andreus recall phone calls Armstrong made in the days before "the apology" and some forgiveness appears to be present. But how much of what Armstrong is currently doing being done for the sake of 'brand preservation' and not out of sense of authenticity? In a sport where everyone seemed to be doing some form of blood doping or ingested PEDs, Team Armstrong's admitted sin appears to be that in a world of cheaters, they had the golden ticket where they could avoid that, and damn anyone who may have spoken out against them. The last scene with Armstrong hours after the Oprah interview leaves it for the viewer to decide whether Lance is genuinely apologetic, to paraphrase something Betsy Andreu said in a Sports Illustrated interview days after the Oprah piece, sometimes there is no profit in the truth.
The Armstrong Lie touches on many different things, whether it is Armstrong, the search for an 'apology,' the methods used to subsist the lie, just to name a few. But the fact that the film is able to such upon so many different aspects of Lance Armstrong considering at one point it was nowhere near them at one point is a testament to how Gibney was able to rearrange what he add and incorporate what he was able to get with it. The story The Armstrong Lie tells is an excellent one, but how the filmmakers eventually got to it is a tremendous accomplishment.
The Blu-ray:
The Video:
The Armstrong Lie is presented in 1.78:1 and uses the AVC encode for the Blu-ray that ultimately looks very good. The film juggles the footage from the two different years, but also incorporates newsreel from both before and after 2009 from things as early as Armstrong's pre-cancer riding to the revelations which came out in 2011 and 2012. And when Gibney is filming Armstrong's work in the Tour, handheld cameras and early GoPro prototypes mounted on Armstrong's bike put you in the action as Lance whizzes by riders and audience members looking on from the roadside. Image detail is present and consistent and film grain is also present during viewing. Overall, it is a good looking disc.
The Sound:
The DTS-HD Master Audio 5.1 surround track is solid but also gets a chance to show off the legs of its soundstage when it needs to. Dialogue is clear and consistent through the experience and the soundtrack gets to show off with a song here and there, be it Tom Waits or Tesla. There are scarce moments of subwoofer usage but it is there, and directional effects and channel panning (for a documentary no less) are also present. It was surprising, albeit pleasant.
Extras:
Gibney contributes a commentary for the film that is both active and includes a pant load of information. He identifies the film shot in 2009 and differentiates it from the 2013 footage, and talks about securing the interviews for the 2013 film. He shares his thoughts on the interview subjects and on Armstrong, to the point where Gibney spots a "tell" from him. He recounts how some of the film was obtained and how it was used, and also describes his interview approach for shooting in general. It is very much worth the time to listen to. Next up is a Q&A session from the Toronto Film Festival with Gibney, Marshall, Betsy Andreu, Jonathan Vaughters (a former teammate of Armstrong's) and author Bill Strickland. They discuss how the film came about and why it took so long for the truth to come out, and Gibney recounts what he learned in it, as well as the sport in a post-Armstrong world. The lessons of the film both on micro and macro levels are shared, along with what the film 'says.' Nine deleted scenes (43:59) prove to be intriguing from Armstrong's crash where he fractured his collarbone and he talks about what the point was in coming back. Another sequence in the 2009 Tour that shows the strategy involved in one of the legs between Armstrong, his coach and one of the other teams, and how it all went to pot. The trailer is next (2:14), but the disc also comes with a code for Ultraviolet in case you want to see the film on the go.
Final Thoughts:
Whatever your familiarity with the Lance Armstrong saga might be, The Armstrong Lie is guaranteed to be a learning experience for virtually all that view it. Both in content and in storytelling achievement Alex Gibney is able to weave with what he had and what he was able to add, the final product is worthy of his skills. Technically, the disc is quite solid and from a bonus material perspective is not shabby, and is appointment viewing for anyone familiar with the rise and fall of Lance Armstrong.
---
C O N T E N T

---
V I D E O

---
A U D I O

---
E X T R A S

---
R E P L A Y

---
A D V I C E
Highly Recommended
---
E - M A I L
this review to a friend
Sponsored Links
Sponsored Links