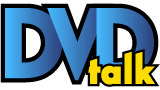 Successive Slidings of Pleasure
List Price: $34.95 [Buy now and save at Amazon]
---
The Movie:
The Conformist's Jean-Louis Trintignant and Moonraker's Michael Lonsdale are confusingly top-billed on the home-video art for writer-director Alain Robbe-Grillet's oddball murder story from 1974, Successive Slidings of Pleasure. Star billing surely belongs instead to the lesser-known talents of Anicée Alvina (1971's Friends) and Olga Georges-Picot (The Day of the Jackal, Love and Death), whose frequently blank faces and frequently nude bodies are the main subjects of the film.
Successive Slidings is a hodgepodge of absurd comedy, gothic horror, Euro softcore, and dream-logic storytelling that in some ways anticipates the work of David Lynch, especially Mulholland Drive. Yet unlike Mulholland Drive, Robbe-Grillet gives the main mystery a definite conclusion. He just manages to create many more unsolved puzzles along the way.
Unfolding in a disjointed style you would expect from the author of Last Year at Marienbad, Successive Slidings is neither erotic nor anti-erotic. Then again, maybe it's both. When we first glimpse the roommates played by our two leads, Alvina strips Georges-Picot of her clothes and then wraps her in a long leather jacket, like a human mannequin. Soon, Alvina has her roomie tied to the bed and is painting her breasts, while the stock-still Georges-Picot stares off lifelessly. Then, finally, Georges-Picot is found dead with a pair of scissors sticking out of her heart, her hand still tied to the bed and her eyes still looking off lifelessly.
Though we never see the murder, we have no reason not to suspect Alvina, despite her claims that a man came in and did the killing. Cue Trintignant, who has a brief appearance as a comical, moustache-stroking police lieutenant, stalking around the women's apartment and asking irrelevant questions of Alvina like, "Do you like eggs?"
Next, Alvina is imprisoned in a convent, where she is interviewed by Lonsdale's judge character. She alternately plays coy and innocent or malevolently seductive with Lonsdale, but he mostly seems to be above it. However, shortly after Lonsdale begins his investigation, he can be found peering into Alvina's room Norman Bates-style, as she walks around nude. Later, he sucks on her toe.
Does Alvina's character truly have such a hypnotic grasp on all those around her, or are all these events in her head? Robbe-Grillet intentionally fractures not only the narrative, but also the audience's sense of reality. Alvina sees other prisoners being taken to the convent's dungeon, then stripped and chained and whipped. When Alvina's lawyer (who, in a bit of Vertig-inous plotting, is the doppelganger of Alvina's roommate and is also played by Georges-Picot) asks another prisoner if women really get whipped in the dungeon, the prisoner replies no, but it would sure be entertaining. "Entertaining for who?" the lawyer asks. The prisoner points vaguely behind her at the camera lens and says, "For the spectators."
A-ha, so that's how you want to play it, Robbe-Grillet? Serve up salacious sensuality coupled with sadomasochism and fetishized violence towards women, then just sporadically shatter the diegesis so you can implicate the audience!?! How is that fair, you dirty old man?
Maybe it goes without saying, but Successive Slidings of Pleasure is very arty and very French. That means that people who investigate the film for purely prurient reasons are probably going to end up feeling utterly confused and probably a bit icky. But anyone approaching it from an purely intellectual standpoint is also going to end up fidgeting uncomfortably at various moments. The perfect audience for the film is going to be someone who is a bit brainy and a bit pervy, with a wicked sense of humor... much like Robbe-Grillet himself.
The Blu-ray
The Video:
The BD box claims that the aspect ratio is 1.66:1, but it looked on my screen like it had been reframed to fill the complete 16:9 area. None of the compostitions seem to suffer, however. The AVC-encoded 1080p 1.77:1 transfer has extremely good detail and picks up the film grain quite noticeably, with very few specks or other damage to the film elements that were used in the transfer. The colors are nice and rich, extremely vivid. Skin tones can sometimes look a bit reddish-orange, but that seems a product of the '70s film stock.
The Audio:
The LPCM French mono audio sounds excellent for a 40-year-old film. No distracting hiss or pops. Of course, that is not to say that the soundtrack is completely pleasant to listen to. Another proto-Lynchian element of the film is Robbe-Grillet's use of an unsettling soundtrack that frequently incorporates industrial and synthesized sounds to keep the audience off-balance.
Special Features:

Interview with Alain Robbe-Grillet (34:09) - Frédéric Taddeï interviews Robbe-Grillet in an undated interview, likely shot within a few years of his death in 2008. The writer-director makes for a good interview, providing engaging anecdotes about the production of the film. He tends to want to go heady, and Taddeï usually brings him back down to earthier matters with questions about Olga Georges-Picot's breast implants and shooting in the dungeon where the Marquis de Sade was imprisoned. They also briefly touch on Isabelle Huppert's one-line appearance in the film.


Trailers and Promo short (all HD) - These highlight the other films in Redemption's "Cinema of Alain Robbe-Grillet" series, including Trans-Europ-Express, The Man Who Lies, and Eden and After.
Final Thoughts:
Successive Slidings of Pleasure is a fascinating film that gets under your skin more effectively than you might expect. Fans of nutso European cinema of the '60s and '70s, take notice. This is your new jam. Highly Recommended.

Justin Remer is a filmmaker, oddball musician, and frequent wearer of beards. His new album, Dream Journal, is now available to stream or download on Bandcamp, Spotify, Amazon, Apple, and wherever else fine music is enjoyed.
---
C O N T E N T

---
V I D E O

---
A U D I O

---
E X T R A S

---
R E P L A Y

---
A D V I C E
Highly Recommended
---
E - M A I L
this review to a friend
Sponsored Links
Sponsored Links