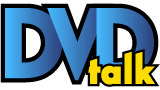 List Price: $14.97 [Buy now and save at Amazon]
---

The original Get Carter (1971), never to be confused with the 2000 Stallone remake, was the first film by British director Mike Hodges (Flash Gordon)...but unlike that production, this Michael Caine vehicle has aged pretty well. We're given a guided tour of the British criminal underworld as gangster Jack Carter (Caine) digs up the truth about his brother Frank's untimely death in their hometown of Newcastle. Jack is either ignored, dodged or greeted with resistance around every corner, leading to repeated encounters that range from emotionally detached to physically violent. In short, the truth won't be easy to find and, as Carter's patience wears thin, so does his ability to protect himself from the opposition.


The story unfolds rather slowly but a number of twists and turns remind us that "slow-paced" shouldn't equal "boring". From start to finish, a large portion of the film's strength comes from Caine himself, whose magnetic title character makes Get Carter a genuine career highlight. Caine plays the revenge-seeking gangster with frosty resolve; he's as intelligent as he is brutal, yet the tragedy of his brother's death makes this hunt a slow, downward spiral to madness. You can almost see Jack Carter lose his mind as the film progresses, giving us a front-row seat to all the chaos as it gradually unfolds, and this personal journey proves just as compelling as the mystery of Frank's murder. First-time viewers may get the feeling that vengeance won't really calm Carter's nerves; he's doomed regardless of the outcome.


Jack remains a classic anti-hero at a time when anti-heroes weren't exactly the norm (at least in British cinema)...and, within the cast of unsavory men and women lurking in the shadows of Get Carter, its title character is almost the lesser of all evils by default. Based on the 1970 novel Jack's Return Home by British author Ted Lewis (his first of three books featuring the character before the author's untimely 1982 death), Get Carter's lukewarm 1971 reception has since developed into a cult following and, much like Caine himself, appears to be more popular than ever in recent years.


Originally released on DVD by Warner Bros. back in 2000, Get Cater has finally made its somewhat unlikely debut on Blu-ray thanks in part to Caine's recent career resurgence. This is an impressive package from a technical standpoint; the film's seedy locales feature plenty of details and textures that translate quite nicely to high definition. The one-channel audio and recycled bonus features may not receive equal attention, but they're satisfying enough in their own right.

Quality Control Department
Video & Audio Quality

Though Get Carter and its supplements are limited to a single-layered disc, this 1.78:1, 1080p transfer (opened up slightly from the original 1.85:1 aspect ratio) is extremely pleasing on the whole. Image detail and textures, especially during close-ups, are exceptional and the film's muted color palette is nicely represented. Shadow detail is a bit lacking in most areas, although it's likely due to the natural lighting and film stock used here. No flagrant digital manipulation could be spotted, allowing for plenty of natural film grain to remain visible from start to finish. Overall, I doubt any fans will complain about Get Carter's appearance on Blu-ray as it looks substantially more impressive than previous editions.

---
DISCLAIMER:
This review's compressed, resized screen captures are strictly decorative and do not represent Blu-Ray's native 1080p resolution.
---

The audio is presented in DTS-HD 1.0 Master Audio and offers clear dialogue and a strong score by Roy Budd. Despite the hodgepodge of regional accents*, Get Carter isn't all that difficult to follow, even if you don't use the optional English SDH subtitles. Optional Spanish dubs, as well as Spanish and French subtitles, have also been included.


* - Somewhat against director Mike Hodges's wishes, Get Carter's prologue was partly re-dubbed in 1971, as American distributors believed that certain Cockney accents and slang would be difficult for domestic audiences to understand. This Blu-ray includes the dubbed opening sequence, despite some earlier editions using the restored, original dialogue (including the 2000 DVD, whose ported-over audio commentary includes a few words from Hodges on the subject).

Menu Design, Presentation & Packaging
Though predictably low on style points, Warner Bros.' standard menu interface is clean, easy to navigate and loads quickly. Sub-menus are included for chapter selection, extras and audio/subtitle setup. This single-layered, region-free disc is housed in a silly "eco-friendly" case with plain back disc artwork and a cover image similar to
the 2000 DVD
.
Bonus Features
Everything from the previously mentioned DVD, save for an isolated score track. These recycled extras are led by a pieced-together but highly informative
Audio Commentary
featuring actor Michael Caine, director Mike Hodges and cinematographer Wolfgang Suschitzky. Three
Trailers
are also included: the international (and spoiler-filled) trailer for the film itself, as well as a trailer promo for Roy Budd's original score and a pre-screening introduction trailer by Caine.
Final Thoughts

Get Carter is certainly a product of its time and location...not that it's aged badly, but it offers just about everything you'd expect from a slow-burning revenge film of this era. The middle does tend to drag at times but, more often than not, the twists and turns will keep first-time viewers interested. Michael Caine's magnetic, confident performance more or less carries the film and his present is felt during almost every sequence. Warner Bros.' low-priced Blu-ray is solid, though the quality A/V presentation will please fans more than the recycled bonus features. All things considered, this is fine treatment of a forgotten gem and comes firmly Recommended for disciples of Caine and/or British cinema.

---
Randy Miller III is an affable office monkey by day and film reviewer by night. He also does freelance design work, teaches art classes and runs a website or two. In his limited free time, Randy also enjoys slacking off, juggling HD DVDs and writing in third person.
---
---
C O N T E N T

---
V I D E O

---
A U D I O

---
E X T R A S

---
R E P L A Y

---
A D V I C E
Recommended
---
E - M A I L
this review to a friend
Sponsored Links
Sponsored Links