If you're going to put the original poster art on the DVD case, featuring the word, "CinemaScope," you had better have a widescreen transfer.
20th Century-Fox's Cinema Archives vault of hard-to-find cult and library titles has released In Love and War, the 1958 WWII actioner from Fox, written by Edward Anhalt, directed by Philip Dunne, and starring Robert Wagner, Dana Wynter, Jeffrey Hunter, Hope Lange, Bradford Dillman, Sheree North, France Nuyen, and Mort Sahl. In Love and War was originally shot in 2.35 CinemaScope. Here, it's presented in a panned-and-scanned 4 x 3 transfer. Fox has been all over the map with these Cinema Archives releases in terms of correct screen ratios, with information on the web sketchy about which titles are botched. So, in an effort to help other fans like myself who want these movies presented correctly, and who don't want to waste their money on fatally compromised product...skip this release of In Love and War, because there's no excuse, Fox--NONE--for releasing a panned-and-scanned transfer of a widescreen movie in 2014.

---
Paul Mavis is an internationally published film and television historian, a member of the Online Film Critics Society, and the author of The Espionage Filmography.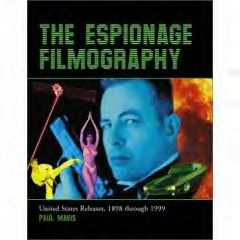 Sponsored Links
DVD Blowouts
Sponsored Links