Grace Kelly Collection (Dial M for Murder, To Catch a Thief, Magombo, The Country Girl, The Bridges of Toko-Ri, High Society)
List Price: $34.96 [Buy now and save at Amazon]
---
A re-packaging of some of Kelly's biggest hits. Warner Home Entertainment has released the Grace Kelly Collection, a seven-disc, six-movie collection of the iconic actress' forays into the action-adventure, suspense, drama, comedy, and musical comedy genres. Movies included here are 1953's Mogambo, 1954's The Bridges at Toko-Ri, Dial M for Murder, and The Country Girl (her Oscar-winning role), 1955's To Catch a Thief, and 1956's High Society. Nothing new here in terms of the extras or transfers ported over from previous DVD releases (including fullscreen presentations of three titles that should have been at least matted off...which had me come this close to writing off the whole set). However, the "documentary"/interview Princess Grace de Monaco: A Moment in Time, exclusive to this set and featuring Kelly's last interview, is included--a nice hook for anyone who wants to start a collection of this star's work (some silly 5 x 7 postcards reproducing her one-sheet posters and lobby cards, and slipped into an envelope, are included here, too...). Let's look briefly at each title.
MOGAMBO
Great white hunter Victor Marswell (Clark Gable), supremely confident in his craft as the leading safari guide in this remote section of Africa, isn't all that pleased to see a new animal taking a shower in his compound: jet-setting party girl "Honey Bear" Kelly (Ava Gardner), who was summoned to Marswell's place by the safari guide's now-departed previous client, a maharajah from India. After the inevitable initial friction, manly Marswell and feline sexy Honey Bear settle into an amicable physical relationship until Marswell's new clients arrive: stuffy, sexless British anthropologist Donald Nordley (Donald Sinden) and his beautiful, patrician wife, Linda (Grace Kelly). Marswell at first balks at the Nordleys' plan to go into dangerous gorilla country, but when he gets an eyeful of outwardly glacial, inwardly seething Linda, he agrees, with Honey Bear--allowed to come along on the safari halfway before being deposited for transit--given strict instructions to keep their former relationship secret. And thus the love triangle is set amid the fetid, steamy jungle and the incessant, driving, pounding jungle drums.
Watchable at least, and even smart enough at times to be self-mocking...but it's still junk all the same. Seeing now-iconic Grace Kelly third-billed here might suggest to today's viewers that Kelly was already a big star when Mogambo was being filmed; however, she was still just a minor starlet at this point in 1953. Having come from a politically and socially connected Philadelphian family, and after first conquering the New York modeling world, then the Broadway theatre and New York live television--through not only her talent...but also her wealthy family's contacts and her own rather mercenary career climbing via love affairs with older, influential men--Kelly had moved quickly into a promising position in Hollywood. Her first movie, Fourteen Hours, served merely as an introduction for Stanley Kramer to cast her in High Noon, an Oscar-winning smash hit where she was shown to good advantage...thanks in part to having affairs with not only the star, Gary Cooper, but also the director, Fred Zinnemman, who obliged the newcomer with plenty of star-making close-ups. The psychologically troubled Gene Tierney had been signed for Mogambo, an expensive color remake of M-G-M's old Red Dust melodrama (a big hit for Gable 20 years before). However, when Tierney had to pull out for personal reasons, the studio pushed director John Ford to take previous Gable co-stars Deborah Kerr or Greer Garson--either one deemed acceptable to Gable. The aging Gable, facing a career downturn, wanted familiar faces around him during the three months shooting on location in Africa, and he wasn't happy that Tierney, a favorite of his, would be unavailable. So when the relatively unknown Kelly was signed at Ford's insistence, Gable was non-plussed by this addition to the cast...particularly since he already had designs on co-star Ava Gardner for his usual location fling. But when savvy Gardner, battling with her insecure husband Frank Sinatra while carrying on her own affair with a real white hunter, shot down Gable's advances, the "King" set his sights on the adoring Kelly, who had already pegged the aging, macho, and married lothario as just the kind of elusive father-figure lover she craved. An intense affair resulted (which Gable 86ed the second the company came back to London to shoot the interiors), while Gardner screwed around behind Sinatra's back...and while poor Donald Sinden pined away for a disinterested Kelly.
All of which, quite frankly, is a hell of a lot more interesting than what's on-screen here. A tepid-at-best remake of the still hot-as-hell Red Dust, Mogambo's cleaned-up sexual fireworks fizzle, while the jungle adventure angle wouldn't threaten a below-average Bomba the Jungle Boy programmer (no one--certainly not Gable--is even in those stock shots of the rampaging gorillas, supposedly Mogambo's big action scene. At least Weissmuller wrestled a rubber crocodile...). If you're in the mood for auteur naval-gazing (you guessed it: this week I'm off that particular theory again...), you're going to have difficulty recognizing anything "Fordian" in it: it's a low-key bit of moviemaking, packaged without passion or distinction for mainstream consumption (several sources I read said most of the heavyweights involved considered this a paid vacation to Africa first, with anything aesthetically-minded coming in a distant second). If you view it like one of Ford's Westerns molded onto the jungle adventure genre...then Mogambo is one of his worst Westerns, with nothing much happening in it in terms of genre exploration, and with the Indians African natives anonymous and of surprisingly little importance or threat (Gable's "feat of strength" for the natives' pleasure is over before you even know it). Yes, Mogambo's script from John Mahin has a few isolated, clever moments where it acknowledges its own cliches (a few times a character will ironically reference those literary and cinematic "white hunter" conventions), but it's done so in a desultory fashion, and importantly: simply acknowledging cliches doesn't necessarily excuse one from using them...particularly when there's nothing else backing them up here. And that's not surprising, since the restrictions of 1954's Production Code dissipate a lot of the steam heat that was found in Mahin's original 1931 Red Dust. Sure, a few lines are amusingly horny (after Gable's and Gardner's sex fade-out, the next shot fades-in with Gardner playing a piano, with one of Gable's colleagues offering, "You still pounding away at that old rogue?"). But there's nothing in Mogambo to compare with scenes like Red Dust's barrel bath for Harlow (here, Gable is forced to look away from Gardner's discreet shower), or Gable's near-rape of Mary Astor (here, he merely snatches a scarf off a terribly turned-on Kelly's head).
Since Mogambo is included in a Grace Kelly boxed set, I suppose it's proper to address her performance first...but it's difficult to say anything kind about it when she's so clearly aping (sorry) Deborah Kerr, without tapping into that knowing, smoldering eroticism that always half-winking, ladylike Kerr could do in picture after picture. If I had one overall complaint about Kelly that annoys me no end in most of her movies, it would be that ridiculously phony English accent that she deliberately cultivated to set her aside from her contemporaries (according to several bios, her rough-and-tumble no-nonsense Philly family thought it was hysterical when she started using it off-screen, too). Well, the accent is at its most pronounced her, and it's a hoot, making the novice performer seem even more stiff than her character is written (I'm convinced that Kelly's rather startling facial perfection and chic, slim body--along with a carefully crafted image that mirrored that fortunate first name of hers--are the only reasons she became such a huge star...because it sure wasn't any preternatural acting ability). If anything, Mogambo belongs to Gable and particularly Ava Gardner. Gable, an old pro in the best sense of that phrase, is effortlessly male here, and he knows just what to do to dominate any scene he's in. Watch for that brief shot of him silently, expertly cleaning his guns--something the real Gable did every day. That kind of unself-conscious, utterly masculine confidence is something you can't buy with the little boys that pretend to be leading men on today's screens. As for Gardner, the perennially undervalued star is just the kind of performer to play well off Gable's arrogant, entitled sexuality. Fiery while at the same time quite vulnerable, she takes her stereotypical "party girl" character and gives it an undeniable layer of pathos and yearning that's unfortunately wasted in this too-pat jungle jumble (the notoriously difficult Ford reportedly left her alone during the shoot--a sure sign he thought she was doing just what he wanted). Mogambo was a huge smash hit when it was released, re-buoying Gable's career while significantly elevating Kelly's profile in Hollywood and with the public (aided, no doubt, by Kelly's carefully considered affair with Gable, which made the gossip columns, albeit in watered-down, "wink wink" terms). Only Gardner didn't directly benefit career-wise from its success (M-G-M never really knew what to do with her)--a pity, since she's the best thing in Mogambo.
---
DIAL M FOR MURDER
Former English tennis ace and now sporting goods salesman Tony Wendice (Tony Wendice) is frankly tired of getting his money doled out to him by his wealthy wife, Margot (Grace Kelly)--particularly when he discovers that she's having a torrid affair with American crime writer Mark Halliday (Robert Cummings). So Tony has an inspired idea: he'll blackmail an old college acquaintance, C.A. Swann (Anthony Dawson)--whom Tony knows to be a shady character--into killing Margot before she divorces him...and takes all her money with her. Tony's plan is elaborate: Swann will hide in Tony's and Margot's apartment, having been provided with Margot's filched house key, and will strangle her to death when Tony, out on the town, calls on the phone as a signal, rousing a sleeping Margot to her doom. What Tony doesn't know is that not only is Margot not leaving him, she's broken off the affair with Mark, who's in town on another visit. When the time comes for the "perfect murder," Swann gets more than he bargained for when a frantic, dying Margot stabs him to death with a pair of scissors...with Tony hearing over the phone his plans going all pear-shaped. Now quick-thinking, suavely evil Tony must devise a plan to frame Margot for the murder, but this time, fate won't intervene: rather the equally cunning (and supremely snotty) investigative skills of Inspector Hubbard of the Yard (John Williams) will be matched against Tony's ingenious plotting.
It's always daunting to write about such a perennially popular title like Dial M for Murder, from one of the true geniuses of the movies, Alfred Hitchcock, because quite simply: so much has already been written about it. A discreet, utterly civilized, frequently amusing chamber piece mystery, based on Frederick Knott's wildly successful play (which I found out actually began first as a one-off British television program), the talky but cozily entertaining Dial M for Murder is always a solid "go to" Hitchcock title when you're in the mood for a top-grade suspenser. Back in "film school" (yeech) though, the rap against it was that it wasn't really "top-grade" Hitch, but more a filmed play he knocked off while waiting to shoot Rear Window (usually the 3D elements of the movie and their impact on the shoot--the huge, unwieldy Natural Vision 3-D camera rig, its slow lens, and its limited focal range--received more discussion than the movie itself). Watching it today, that usual Hitchcockian melange of chic duplicity and murderous, perfidious fate, seem well represented in what so many critics write off as entertaining but slight Hitchcock. By keeping his camera tricks low-key and "invisible" (necessitated not only because of the 3D but also to deliberately maintain the "staginess" of the play), we're concentrated on the dialogue and the actors' faces, which reveal a steady run of deception and betrayal at odds with the stories the characters are telling each other (Tony and Margot both talk of being in love with each other...but one has committed adultery and the other plans murder; with the addition of Mark to the picture, the three carry on polite, genteel--and phony--party talk as they watch and wait to see if they can alter their positions--to their own advantage--within their fraught relationships).
As for that deliciously morbid Hitchcockian obsession with deadly irony and inexorable Fate, the double-crossing Dial M for Murder is firmly underpinned by both. Indeed, the movie's central set-up--Tony is going to murder his cheating wife to keep her money--is predicated on the irony that she is in fact no longer cheating, and doesn't plan on leaving Tony. It's the classic Hitchcock screw-up that quickly turns murderous (with Psycho's Janet Leigh being the most infamous example of this: she's going to return the money she stole...just in time to get hacked to death in a motel she wouldn't have been in...if she hadn't stole the money). As for terrible Fate, it's a small note here, but Hitchcock makes sure we hear it: Mark, the expert on engineering "perfect murders" on print, confidently tells Tony that reality would slip up any such plan--an upsetting admission that momentarily ripples Tony's calm, dark waters (Milland gets Tony's vague queasiness down perfectly at hearing this). And of course, that's just what happens: Tony never planned on Margot not only defending herself, but actually besting her assailant (little twists of Fate run throughout the movie, including Tony grabbing the wrong house key, and most importantly, Margot being lucky enough not to know the wrong key was in her coat). As for the performances, Kelly noticeable improves under Hitchcock's careful manipulation of her turn...but I'm not sure how much of a compliment it really was for the apparently compliant Kelly, when so many people like Hitchcock would state how cooperative she was as an actress (her performance comes over as rigidly controlled here, as happened with quite a few actors under Hitchcock's overriding visual constraints). Old pros Milland and Williams, though, use the power of their line deliveries to work some subtle variety into Hitchcock's inflexible framework (Milland is beautifully oily and sinister, while Williams is hilariously impertinent--listen to his disdain for a weeping Kelly, whom he condescends to: "Try to hang on just a little longer,"). That's why we can easily recall their amusing performances...while we remember merely how beautiful Kelly looked--before the attack, backlit in a form-fitting nightgown at her bedroom door, and during, struggling in not-so-subtle sexual agony (of course Hitchcock wanted you turned on by that...).
---
THE COUNTRY GIRL
Drunk has-been Broadway singer Frank Elgin (Bing Crosby) has one last chance at personal and professional redemption...and he doesn't really want it. Cynical Broadway director Bernie Dodd (William Holden) passionately believes that despite all the stories about washed-up Elgin's troubles, he'd be perfect for producer Philip Cook's (Anthony Ross) new play--a play that's already in trouble since the lead singer/actor has been let go. The only trouble is, when Frank's offered the lead, he panics, sure that he's going to fail again. And why shouldn't he? After all, he's been driven to drink by his alcoholic "country girl" wife, Georgie (Grace Kelly), whom Frank says not only controls his life, but who also blames him for the death of their five-year-old son. This drives Bernie crazy; you see, Bernie had his own problems with a wife who divorced him, so he's all too ready to believe the manipulative Frank, particularly as Bernie is fighting to keep Frank confident so he'll stick with the show. Bernie tells off Georgie, but then he finds out nothing is as Frank said it was, and suddenly...the mousey Georgie looks pretty good to amorous Bernie. Will Georgie get her freedom with Bernie, if Frank's a rebound hit on Broadway?
Pretentious, sometimes even laughable backstage drama...except when Holden or Crosby are on (so guess who's making us laugh?...). Based on Clifford Odets' Tony Award-winning play from 1950 (but, significantly, written for the screen here by director George Seaton), The Country Girl is rightly forgotten today, at least in connection to what should be its strongest pop culture link: it was the vehicle that brought an Academy Award to icon Kelly--a significant achievement for a newcomer who had only been in the business about three years. When people discuss Kelly today, what do they mention? Her Hitchcock movies, certainly--Rear Window absolutely. Her incredible beauty. Her fashion sense. The whole "princess fairy tale come true" crap. But who mentions the movie that won her an Academy Award? I wonder if a lot of people even realize she won an Oscar; when you think of Kelly, you think fashion icon, or celebrity royalty, or gorgeously chilly movie star...but Best Actress, 1954? What's even more remarkable is that she's mostly terrible here: either amusingly faux-downbeat and Method-y, or tremulously strident to the point were we get the giggles. The movie itself is certainly no great shakes, with the so-called "emotionally explosive" storyline no longer all that earth-shattering (if it even was back in '54). Sure there are some agreeably snotty/funny lines here and there, almost all from misogynist William Holden's character (on women: "They all start out as Juliets and wind up as Lady Macbeths," or on "strong" women: "It's a pity that Leonard da Vinci didn't have a wife to guide him--he might really have gone somewhere,"). But we're way ahead of the set-up right from the get-go, so the big revelation that Bing's a liar and Kelly is forthright and true, isn't at all surprising. As well, veteran director/writer George Seaton (everything from classics like Miracle on 34th Street, The Song of Bernadette and Airport, to misfires like The Hook and What's So Bad About Feeling Good?) shows no inkling whatsoever to do anything but plop his camera down mid-range and shoot a play: everything is in the middle, and we're passive spectators to the dialogue.
A big commercial hit when released (one of Kelly's three top twenty hits for 1954), The Country Girl's Oscar win for Kelly was considered quite controversial in its day, when everyone believed Judy Garland's superlative comeback role in George Cukor's masterpiece, A Star is Born, was a shoo-in for the gold statue. When Kelly unexpectedly won, there was a lot of grumbling from veterans in town who felt Garland was "robbed." You don't need to compare Kelly's turn here to Garland's performance, though (not just one of the great performances in a Hollywood musical, but a notable one for all of 20th century filmed drama), to get a critical baseline--all you have to do is look at it on its own to see how flat and amateurish it is as a piece of so-called "serious" acting. Starting outward and going in, we never buy that she's "aged beyond her years;" a frumpy cardigan and sourpuss frown aren't enough to hide Kelly's flawless, youthful vitality and beauty--everybody would be charging the hoop on her while Bing slept it off. While it's admirable that Kelly tries to ditch that phony accent, it gradually comes back over the course of the movie...particularly when she starts declaring during her "big scenes." In those, the Deborah Kerr trill starts rolling, and the eyes start pleading, and frankly...she's laughable, like an embarrassingly earnest high school senior putting it all out there for her parents and the yearbook staff. We never believe any of this speechifying is interior; we never buy she's really feeling any of this (contrast this with Garland's raw, open, completely vulnerable turn to see the flip side of such dramatic thesping). Seen 60 years later, Kelly's win has to be one of the least impressive Best Actress performances in the Academy's history. Holden and particularly Crosby fare much better. Holden, in the sweet spot of his career when he could effortlessly combine nasty-edged contempt with irresistible romantic cynicism, is fine in the first half, before we're asked to believe a sudden, arbitrary reversal from Odets that his character was attracted to Kelly all along (a capricious switch that's as phony as it is unsatisfying). Crosby's turn in The Country Girl is the movie's real prize--all in all a rather fearless, often remarkable turn for the musical star who completely sheds his well-worn flippant, easygoing movie persona for a crying, whining, passive-aggressive manipulator who almost destroys his wife, rather than face up to his own weaknesses--a truly repulsive, repellent character that's a complete 180 from what Bing normally put out there. Had the movie come out any other year besides 1954, when Crosby had the disastrous luck of going up against Marlon Brando's incendiary turn in On the Waterfront, he probably would have won his second Academy Award. It's the one Academy-worthy performance that should be remembered from The Country Girl.
---
THE BRIDGES OF TOKO-RI
November, 1952. The Pacific. U.S. Navy helicopter pilots Mike Forney (Mickey Rooney) and Nestor Gamidge (Earl Holliman) of the Naval Air and Surface Forces of the Pacific Fleet, pull U.S.N bomber pilot Lieutenant Harry Brubaker (Williams Holden) of Task Force 77, out of the drink, after he was forced to ditch his F9F Panther. Taken aboard his aircraft carrier, Brubaker is later looked in on by Rear Admiral George Tarrant (Fredric March), who has taken a special interest in Brubaker because he looks very much like Tarrant's deceased aviator son. A discussion ensues where Naval Reserve pilot Brubaker, a WWII vet who practiced law back in the States, bitterly laments that he was recalled to duty (while active Reservists weren't) for a war that's not a war--and one that nobody cares about at home. Tarrant counters that all wars are fought by men who wish they weren't involved, and that this one is vital in stopping Communist aggression. Meanwhile, the Admiral is considering promoting several officers to Command school, with Commander Wayne Lee (Charles McGraw) one of them. Unfortunately, Lee backs down when challenged by the Admiral on a point of procedure--something the Admiral sees as a crucial flaw with Lee. The Admiral also sees a critical defect in Brubaker's wife, Nancy (Grace Kelly), who refuses to accept the fact that her husband may die during an upcoming mission to destroy the supply bridges at Toko-Ri. The Admiral has seen the signs before: both of the widows of his two dead sons were destroyed by their own refusal to face the reality of their situations. Brubaker soon has his own reality to face, when he loses his nerve before the big raid...and when he's stranded behind enemy lines after his plane ditches again.
According to what I've read about the production of The Bridges of Toko-Ri, which was based on James A. Michener's best-selling novel, Paramount's agreement with M-G-M not to release The Bridges of Toko-Ri until a year after Metro's similar James A. Michener war movie, Men of the Fighting Lady debuted, inadvertently gave this downer action pic a big boost at the box office. When The Bridges of Toko-Ri was cast in the winter of 1953, and filmed during January, 1954, Kelly was still a relatively minor player to the public. When The Bridges of Toko-Ri was finally released over a year later, in mid-1955, Kelly had won the Academy Award for The Country Girl and had become a huge star. Her participation here, however brief (she's only in the central section of the movie, and she's fine being alluring...which is all she's asked to do here), had to have helped the box office with this otherwise grim war pic. Combining exciting real U.S.N. "jet porn" footage and still-excellent model work and special effects, with a fatalistic story about a flier caught in the "wrong war at the wrong place," The Bridges of Toko-Ri pulls off the neat trick of being superficially exciting at first...long before we start to dread what we suspect is inevitably coming. Scripted by Valentine Davies and directed by Mark Robson (Peyton Place, Von Ryan's Express, Valley of the Dolls), The Bridges of Toko-Ri--when it sticks to action sequences that are informed by not easily resolved thematics--is one of the better war pics of the 1950s, because it refuses to give the viewer an intellectual or emotional "out" for "enjoying" the carnage of war. You pay for all that jet porn.
There's a relatively recent review out there for The Bridges of Toko-Ri that's rather frantic in its overreaching, bringing in the writer's own prejudices (which is fine, because we all do that--these are, after all, opinion pieces) on issues, however, that are misread...or altogether absent from the movie (which isn't so "fine"). One of his central carps seems to be that The Bridges of Toko-Ri doesn't explain why we (America) were fighting in North Korea. On the contrary, the screenplay lays it out quite clearly: we were there to stop international Communist aggression (sounds silly and naive, right? Well...Google "Putin" and "Ukraine" and while you're at it: "ISIL"). When a disgusted, angry Holden says we ought to pull out, March responds, "That's rubbish, son, and you know it....where do we make our stand? At the Mississippi?" March goes further and states the fighting must continue in Korea until the enemy knows the West won't quit...and then maybe they will. That seems pretty straightforward to me. Now, you can certainly disagree with that reason (which I suspect that other reviewer does)...but there is a reason presented in the movie, and it's front and center. There's no mystery to it, so saying it doesn't exist to further brand the movie as sloppy or superficial, doesn't cut it (Korea is merely the framework here for a larger treatise on war: March's reasoning with Holden over his anger at being "unfairly" drafted takes The Bridges of Toko-Ri into the universal and timeless issues of war, and the toll taken on the men and women who reluctantly fight them--not just specifically the Korean conflict and its geopolitics).
Race issues in The Bridges of Toko-Ri also seem to vex this particular reviewer, but the argument for that theme's presence here is thin, at best. A key offending moment for the reviewer seems to be the Japanese bathhouse scene, where Holden and family reserve exclusive bath time, only to be interrupted by a friendly but uncomprehending Japanese family. What the reviewer projects as racism (in the process revealing his own problematic feelings about middle-class Whites) is obviously no more than a gentle comic relief sequence here. The laughs come from Holden's inability to get the Japanese family to understand they shouldn't be there, as well as from the resulting embarrassment the nude Kelly feels when the Japanese family disrobes in front of her and her children--embarrassment that she and most Americans, then and now, would no doubt feel with any strangers of any race unconcernedly stripping off in front of them. That rather broad comedy is then quite nicely softened by a moment of gentle, sweet recognition between two cultures, not races--an important distinction--an issue always on author Michener's mind. When the smiling Japanese mother asks Kelly about her children ("Belong you? Belong me," as she proudly points to her own brood), naked Kelly and family unconcernedly swim over to their new acquaintances at the pool wall, with a fade-out on everyone laughing, as the children splash around. What a vicious, racist moment....
Even worse is the reviewer's obviously race-based assertion that the poor simpleton Communist North Koreans (who couldn't even "comprehend," supposedly, the technology reality of flying planes and falling bombs) were the "underdogs" whom the movie unfairly villainized for merely having "the nerve to shoot back" at the (White) American flyboys. The asininity of that patronizing and dangerously naive read on the Korean War aside, what's really bothersome with that conclusion is that The Bridges of Toko-Ri deliberately avoids bringing in any such political and/or racial judgment calls--all that naval-gazing noodling is coming from the reviewer, not the screen. SPOILER ALERT! In the movie's final, harrowing raid sequence, director Robson creates a masterfully unsettling exercise in push-me pull-you dread, where the viewer is repeatedly buoyed with the promise of either victory or rescue for Holden...before the rug is repeatedly pulled out from under him...and us. Up until this point, the enemy is never even seen in the movie, nor is he discussed, except for March's general comments about Communists and the Russians' material aid of the North Koreans. When Holden scores a hit on the bridge, we're conditioned by all those war movies we've seen beforehand to think this is the movie's finale: a personal victory for the uneasy Holden, and a larger one for the U.S. (via the U.N.). But when his plane is hit by the whizzing rocket-fired flak, we remember all the foreshadowing of doom that the quiet, clinical The Bridges of Toko-Ri had laid down in its first two sections, and we begin to feel faintly uneasy. At first we're reassured his plane's damage is limited--he's going to make it. Then...he's losing fuel. Uh oh, we think. Then we're made to believe he can make it to the ocean, where Mickey Rooney is sure to pick him up. Nope. He ditches on land, and then an awesome silence descends on The Bridges of Toko-Ri that is tremendously unsettling for fans of war movies from this time period. Holden is really on his own, in a muddy ditch, with little hope, we suddenly realize, of rescue. Then...the (air) cavalry arrives! Anonymous enemy soldiers are chewed up by the U.S. air canons. Holden will be fine, we think...but then the planes wave off, not once but twice, because they're running out of fuel. Quiet dread again. Then Rooney arrives and we finally, finally think: there's no way Andy Hardy is going to let William Holden die--handsome, confident, too downright perfect American male William Holden is not going to die. And then Rooney gets zapped. Like that. And then we know: Holden is going to die, too, which he does, unceremoniously and unromantically, in the mud. This could be any soldier, on any side, in any war in history. If we Americans feel any particular queasiness watching it, it's because it plays (more so then in 1954, but now, too) on our ingrained movie memories of American movie soldiers always prevailing. And if individual soldiers like Holden die on-screen, our overwhelming technological mastery ultimately will decide the battle in our favor. But not in The Bridges of Toko-Ri. Holden dies, the North Korean Communists continue their maneuvers, while the American planes fly back to the carrier. Sure the bridges are blown...but audiences in 1955 knew there was ultimately no resolution on the DMZ. It's a sobering, quietly shattering finale that makes The Bridges of Toko-Ri rather unique for its time. And none of that has anything to do with race.
---
TO CATCH A THIEF
1954, the French Riviera. Former jewel thief John "The Cat" Robie (Cary Grant) is on the run. The police believe he's the only person who could have pulled off a series of bold heists among the "beautiful people," and they want to speak to him now. Robie has other ideas, and lams it, contacting former fellow Resistance fighter Bertani (Charles Vanel), now a restaurateur, for possible information. Bertani clues Robie in on H. H. Hughson (John Williams), a British insurance agent working the case. Robie convinces Hughson to work with him; specifically, to supply Robie with a list of Hughson's wealthy clients, so Robie can catch the real thief in the act. Hughson then introduces Robie to rich--as well as crass and bawdy--American widow Mrs. Jessie Stevens (Jessie Royce Landis), who is trolling the Riviera with her bored, gorgeous daughter, Francie (Grace Kelly). Out of the blue, Francie comes on to Robie...although he doesn't know that she has seen him before. This development doesn't suit Danielle Foussard (Brigitte Auber), the daughter of one of Robie's Resistance fighters; she, too, has obvious designs on Robie. As Francie boldly pursues Robie, eventually letting him in on the fact that she knows all about his past, Robie must elude the police who are convinced he's the same old "Cat."
One of Hitchcock's dullest entertainments. I've always taken the fact that Hitchcock himself never even bothered to buy back To Catch a Thief from Paramount when he was offered the chance--as he did with Vertigo, The Trouble with Harry, The Man Who Knew Too Much, Rope, and Rear Window--as a sign of its overall worth. Numerous sources assert that the actors and the director were more interested in all-expenses-paid vacations to the South of France, rather than making a truly top-notch suspenser, with everyone cognizant that with these stars and an overabundance of VistaVision panoramas of the Riviera, that the money was already in the bank on this one...so why push to make it better? And at first...it is fun to watch. You appreciate the director's typical good taste in set decoration and camera placement. The stars are almost as attractive as the scenery, and we believe we're being primed for something really special. Helping enormously in setting this initial mood is perhaps the movie's best element (and one rarely mentioned when discussing this Hitchcock outing): the score by Lyn Murray, which lays down a dark, ominous vibe behind those contrasting bright, gorgeous shots of cinematographer Robert Burks. Quickly, however, we see that the script, by John Michael Hayes, is long on talk and short on action or suspense, while the plotting makes little sense. Why in the world would savvy, sharp Cary Grant need to contact a British insurance agent...to find the richest people living right under Grant's nose? He doesn't know who has jewels in the area? If we're to believe his statement that he now makes money growing flowers and grapes...why go to all the trouble of suggesting and inferring that perhaps he still steals to supplement that income (you gotta sell a hell of a lot of carnations to buy a villa like that...), only to drop that story angle entirely? Why would his former band of thieves and Resistance fighters hate him now, merely because the police suspect he's stealing again? Suddenly they have scruples? And how would suspicion on Robie trickle down to them? And for what--just knowing him from the war? And seriously--if Robie's such a sharp cat, he couldn't figure out who the new "Cat" was...just by the obvious looks constantly being thrown at him from the culprit?
A fuzzy story, though, has never hindered a truly great Hitchcock movie, so To Catch a Thief's problems aren't just plotting, but perhaps more importantly, the relatively anonymous feel it has. Aside from that distinct precision of camera placement that immediately identifies a Hitchcock movie, where are the other Hitchcockian touchstones? Sure, there're a few toilet jokes (Landis' outhouse gag about her husband "never knowing how close he came to 20 million barrels of oil,"), and plenty of double entendres, and one or two recognizable visual jokes (Grant and Kelly, and the pursuing cops, leaning in opposite directions during the car chase). But where are the crushing forces of fate and irony here? Where's Hitchcock's perverted delight in detailing the emotional suffering of his characters in situations completely out of their control? We don't even get a big Hitchcock set piece: just an embarrassing fashion show at the ball, before that lame studio mock-up of the mansion rooftops, where Grant is never in danger. When is too-suave, too-confident Grant ever really threatened in this movie? Shouldn't he be hanging off the roof ledge at some point? Or Kelly, for that matter (a Hitchcock blonde who's not once put in danger?)? In the end, there simply isn't enough suspense generated that's worthy of the glitzy effort that was put into To Catch a Thief's production. Frequently you hear critics and fans of the movie adopt a last-resort tone of apologetic justification for To Catch a Thief's weaknesses, saying that the pretty scenery, pretty stars, and the "suggestive" sexual bantering are enough for a viewer to have a good time. Well...maybe other viewers; however, I don't find Grant or Kelly all that particularly compelling here. Grant, typical of his late career outings, is his usual closed-off and mysteriously detached self (he may be considered the greatest movie star ever to many fans and critics, but I find him, outside of straight comedy in which he excelled, frustratingly opaque), while Kelly tries to approximate surging eroticism that simply doesn't come off as believable (I never buy the movie's most celebrated moment, when she kisses Grant out of the blue--even his reaction shot to it is sub-par Harold Lloyd). Time and context have completely erased the impact of her character's impulsive act, anyway, as well as any electricity from those positively quaint double entendres (the time when a wealthy, patrician lady would be bold enough to steal a kiss from, egads, a strange man, indicating she actually--whisper this--initiates and enjoys sex...is long, long gone). So without the suspense, without the perverse humor, and without the sex, there's not much more to recommend To Catch a Thief for...except the scenery.
---
HIGH SOCIETY
With the ultra-rich in Newport, Rhode Island, on the eve of the Newport Jazz Festival. If laid-back millionaire composer C.K. Dexter-Haven (Bing Crosby) wants to get his ex-wife and next-door-neighbor Tracy Lord (Grace Kelly) back on his arm, he has to hurry: she's getting married to solid citizen dope George Kittredge (John Lund) in a few days. Dexter has a hand in the upcoming festival, so he welcomes visiting friends and jazz musicians Louis Armstrong (himself) and his band (James Young, Edmond Hall, Barrett Deems, Billy Kyle, Arvell Shaw), to stay at his mansion. Arch, gorgeous Tracy wants nothing to do with Dexter, which proves difficult since everyone in her family, including little sister, Caroline (Lydia Reed), adore Dexter. Dexter makes it known he wants Tracy back, using the soft-sell, inevitability approach, but his plan is complicated by the arrival of Spy Magazine writer Liz Imbrie (Celeste Holm) and her photographer, Mike Connor (Frank Sinatra), whose editor essentially blackmailed the Lord family into allowing the tabloid coverage...lest Spy release a damaging article on Tracy's skirt-chasing father, Seth (Sidney Blackmer), who is separated from Tracy's mother (Margalo Gillmore). Why the complications? Because Tracy also falls (a little bit) for Mike....
I preferred the Bowery Boys movie. Rushed into production when everybody involved obviously had other things on their mind--particularly Kelly, who was soon to marry the Prince of Monaco--High Society nevertheless was a huge smash hit for M-G-M in 1956, when it came out a few months after Kelly said goodbye to her Hollywood career, and hello to being bona fide European royalty. Remembered now mostly for a couple of hit songs (True Love and Did You Evah?), as well as one of Oscar's biggest goofs (the Bowery Boys had a same-titled movie out that year...and their scriptwriters were mistakenly nominated for an Academy Award, instead of High Society's John Patrick), High Society is a rather tedious example of the late cycle Metro musical. Based on Philip Barry's hit play and movie, The Philadelphia Story, High Society switched around a few locales and character occupations to wrestle the story into musical comedy territory...but it's a pale, pale imitation of the original. With a musical like High Society, as long as the songs are good and the performances elevating, it can survive a weak script, which High Society certainly possesses: it's not nearly light enough during the supposedly funny parts (which are cold and flat), and it's not credible during the romance/drama scenes (the chemistry is way off when everyone pairs up). Only the musical numbers (occasionally...) come off. Directed by the reliably clueless Charles Walters, High Society somehow manages to feel expensive...while still looking cheap, with big, empty, cavernous VistaVision sets, blah color, and over-bright, flat lighting, and Walters' usual boring set-ups ("Everyone in the middle, please, as we nail down the camera!"). The performances aren't that enthralling, either. Big daddy Bing sleepwalks around like he's got one ear cocked for the results at Santa Anita, while Sinatra--on the rise in Hollywood while Bing had already peaked--looks alternately spooked by idol Bing, or contemptuous of the scripted clowning that's been supplied for him. They do deliver on the Cole Porter songs, though, separate and together (in the memorable Did You Evah?), which are High Society's only saving grace (Bing's and Armstrong's epic Now You Has Jazz is the movie's highlight). As for Kelly...her idea of comedy is to affect "imperious," but it doesn't work here. Only when her incredible beauty is highlighted does she make an impact; during her duet with Bing on True Love, Walters lingers on her slim, prone, chic body as Kelly gently strokes Bing, and suddenly you get it big time why guys fell all over themselves for Grace Kelly throughout her life (her singing isn't half bad, actually). And that's enough for a star. It's enough that she (or he) can captivate us with their sheer physicality alone. However, that's not enough for an actor...which I suspect she knew all along.
---
PRINCESS GRACE de MONACO: A MOMENT IN TIME
This is called a "documentary" in some of the press releases for this Grace Kelly Collection DVD set, but it's really only an interview conducted by Pierre Salinger on July 22nd, 1982, just a few short weeks before Princess Grace suffered a stroke while driving, causing her vehicle to run off a cliff, before she died the following day when her life support systems were shut off. Of all the movies presented here, this is the "Grace Kelly" I find most compelling, frankly. While she presents a serene-and-relatively-down-to-earth accessibility (yet still coming off as every inch a genuine princess), there are flashes of turbulence underneath her still-beautiful face--a conflicting image that's most intriguing...and attractive (watch that anxious physical tick she has of taking off and putting back on her wedding ring, over and over again with lightning speed--even the cameraman briefly focuses in on it). Inbetween the sometimes innocuous chatter (and Salinger's inept, sometimes goofy questioning), some interesting moments come out, including her views on privacy (the irony of her private life being relatively private when she was a star, and now her private life as public fodder as a princess), on feminism ("the price of independence is loneliness and isolation,"), on America, her home country (she sees it coming back from weak leadership--that would be President Disaster Carter, while its strength has always been its melting pot culture where immigrants should lose their attachment to their original country), and her own legacy ("I wasn't accomplished enough as an actor,"). A sometimes superficial interview overall...but flashes of who Grace Kelly really was shine through here, and she's a hell of a lot more interesting here than she was on the big screen. A pity.
---
The Video:
The transfers are the same ones used for previous releases. Mogambo is correctly transferred at 1.37:1; its color registry, though, is slightly off at times, while the color is frequently fuzzy or muted, with a softer-than-optimal image. Scratches and dirt are noticeable. Dial M for Murder is incorrectly transferred at 1.37:1--it was originally soft-matted for projection at 1.66:1 at the very least (which looks about right for the credits when you matte this off on your monitor). Color is a little lurid (typical of WarnerColor) and grainy, while the image is sharp. The Country Girl is incorrectly transferred at 1.37:1--like Dial, it was originally soft-matted for projection at 1.66:1 at the very least. Matting it on your monitor bumps up the grain, but this black and white image is still very sharp, with a nice gray scale and few imperfections. The Bridges at Toko-Ri is incorrectly transferred at 1.37:1--it was originally soft-matted for projection at 1.66:1 at the very least (sensing a pattern?). Like The Country Girl, though, this color image looks quite sharp, degrading little when blown up a little bit for your TV matting. To Catch a Thief is correctly ratioed at 1.85:1, with a nicely-improved transfer over the first DVD release of this title: colors are rich, and the image is super-sharp. High Society is correctly ratioed at 1.85:1, with the kind of image clarity and information detail you only get with VistaVision-shot movies. Beautiful. Princess Grade de Monaco: A Moment in Time, shot on video, is presented in a washed-out, somewhat noisy 1.33:1 transfer.

The Audio:


Clean Dolby Digital English mono audio tracks are featured on every title except High Society, which instead features a dynamic English 5.1 Surround stereo mix. To Catch a Thief also sports a Surround stereo mix (quite nice, with some discreet directionality), while a French mono audio track is available for every title except The Country Girl. English subtitles are included for all titles, French subtitles for Mogambo, Bridges, Dial, and High, while Spanish subtitles are included for Mogambo and High Society. Princess Grace de Monaco: A Moment in Time features all three subtitles.

The Extras:
The Country Girl and Princess Grace de Monaco: A Moment in Time have no bonus features. Mogambo and The Bridges at Toko-Ri include original theatrical trailers. Dial M for Murder includes two brief documentaries: Hitchcock and Dial M and 3D: A Brief History. An original trailer is also included. To Catch a Thief includes a commentary track from director Peter Bogdanovich and editor Laurent Bouzereau. Four featurettes are also included: Writing and Casting To Catch a Thief, The Making of To Catch a Thief, Alfred Hitchcock and To Catch a Thief: An Appreciation, and Edith Head: The Paramount Years. An original trailer is also included. High Society includes the doc, Cole Porter in Hollywood: True Love, hosted by Celeste Holm, a CinemaScope cartoon (the funny Millionaire Droopy), footage from the original premiere, some audio radio ads promoting the movie, an original trailer for High Society and The Philadelphia Story, and some text production notes. All of these extra features for all of these titles have been included on previous DVD releases.

Final Thoughts:
Devastating looks and an indefinable "X" factor are enough to make a movie star, which Grace Kelly undeniably was for her incredibly brief 5 year run in Hollywood (a brevity that no doubt aided her cult). The few times her directors were able to tap into that certain...something true movie stars possess, her visceral effect was palpable. However, as an actress.... At the very least, most of the titles gathered here make for passable entertainment (Dial M for Murder and The Bridges of Toko-Ri are the standouts). I'm not happy about the incorrect ratios on the three titles (talk all you want about open mattes...which these aren't), but they will matte reasonably well on your monitor, so they're not total write-offs. Overall, I'm recommending the Grace Kelly Collection.
---
Paul Mavis is an internationally published movie and television historian, a member of the Online Film Critics Society, and the author of The Espionage Filmography.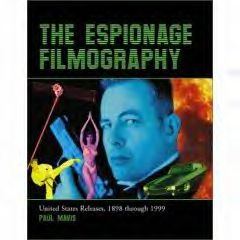 ---
C O N T E N T

---
V I D E O

---
A U D I O

---
E X T R A S

---
R E P L A Y

---
A D V I C E
Recommended
---
E - M A I L
this review to a friend
Sponsored Links
Sponsored Links