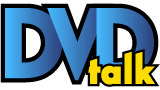 List Price: Unknown [Buy now and save at Fandango]
---
Jim Mickle has been cutting his teeth on horror movies over the past couple of years, including the scrappy vampire flick Stake Land and the atmospheric family chiller We Are What We Are. (And if you've seen either or both, I apologize for the unintentional "cutting your teeth" pun.) At first glance, his new movie, Cold in July, seems like a departure from the standard, but this revenge thriller has the same indie aesthetics and family dynamics, all applied with a suspenseful touch not that far afield from the director's roots.

Cold in July is taken from a novel by Joe R. Lansdale, a horror master himself, as well as a chronicler of dark tales from the American South. This Texas-based drama flashes back to 1989, when mullets were unironic and fast fingerwork de rigeur for heavy metal guitar bands. Dexter's Michael C. Hall stars as Richard, a small-business owner and father of one. When a masked robber breaks into his house one fateful night, Richard nervously reaches for his gun. The altercation ends quickly, a lucky shot putting the thief down. The local police exonerate Richard, though he doesn't really feel good about having killed a man, no matter how justified. The gun culture he lives in had been more talk and no action prior.

The humble husband's sense of unease is only made worse when the home invader's old man (Sam Shepard, Killing Them Softly), himself newly released from prison, comes looking for payback. There is a tense exchange between the two, but what appears at first to be a hunter-and-prey, cat-and-mouse suspense picture quickly takes some twists and turns, as there seems to be more to the night of the robbery than was at first apparent. Namely, when Richard sees a picture of Russel's son (Wyatt Russell), the man he is alleged to have shot, Richard doesn't recognize his face. He believes the dead man is someone else entirely.


Working from a script by his regular writing partner, Nick Damici (who pulls double-duty as an actor, playing the Sherriff in charge of Richard's case), Mickle approaches Cold in July with an assured hand. He establishes a subdued tone rather quickly. This is not a movie where voices are raised often. Confidence is exhibited with even speech and well-chosen words. The actors hold back. Hall and Shepard are both soft-spoken, with only Don Johnson being let off the leash a little to cut loose as pig farmer and private detective Jim Bob. It's one of the actor's best roles, right up there with his recent stint as Kenny Powers' father on Eastbound and Down, making great use of the veteran performer's comfort and charisma onscreen. With the actors so in command of their space, Mickle is freed to take the crime-fiction plotline and put it through a John Carpenter food processor. Creepy shadows, blind corners, clenched breathing--the more nervous and dangerous moments have as much in common with Halloween as Cape Fear or Blue Ruin. In case we miss the homage, composer Jeff Grace (Meek's Cutoff, The Innkeepers) turns in a retro-sounding piano and synthesizer score that sounds as if it were sampled from Carpenter's greatest hits.


All of which serves to make Cold in July far more interesting than your average revenge picture. Hall, Shepard, and Johnson form a cowboy posse as their investigation leads them deeper into even darker criminal activity. The evil at the center of the plot and the setting both invite comparisons to the first season of True Detective, and Cold in July can both stand up to and benefit from the connection. Though Mickle and crew don't go as deep as that show did, they do provide a similarly satisfying one-off.



Jamie S. Rich is a novelist and comic book writer. He is best known for his collaborations with Joelle Jones, including the hardboiled crime comic book You Have Killed Me, the challenging romance 12 Reasons Why I Love Her, and the 2007 prose novel Have You Seen the Horizon Lately?, for which Jones did the cover. All three were published by Oni Press. His most recent projects include the futuristic romance A Boy and a Girl with Natalie Nourigat; Archer Coe and the Thousand Natural Shocks, a loopy crime tale drawn by Dan Christensen; and the horror miniseries Madame Frankenstein, a collaboration with Megan Levens. Follow Rich's blog at Confessions123.com.
Sponsored Links
Sponsored Links