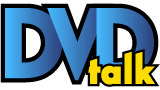 Medical Center: The Complete Fourth Season (Warner Archive Collection)
List Price: $59.99 [Buy now and save at Amazon]
---
"Now, look, Joe: don't start tangling in their private lives."

"Don't worry, I won't."

"Unless of course it's for the welfare of the patient...."

"Am I really that predictable?"
Why, yes of course I realize I'm suddenly having a heart attack, Dr. Joe...you just smiled at me. Warner Bros.' Archive Collection line of hard-to-find library and cult titles has released Medical Center: The Complete Fourth Season, a 6-disc, 24-episode collection of the hit CBS medico series' 1972-1973 season. Starring Chad Everett and the ghost of James Daly (I'll bet his entire season's worth of appearances here were shot Fred MacMurray style over a single weekend...), Medical Center keeps on keeping on, with a plethora of guest stars--95% of them with tumors--shown mostly to good dramatic fashion.
No extras for these not-bad fullscreen color transfers.
Los Angeles, California, 1972. At the state-of-the-art Medical Center, strapping, square-jawed, tastefully mutton-chopped, 100% insured-against-malpractice Dr. Joe Gannon (Chad Everett) strides through the beige-colored halls like an Olympic god crossed with Elvis Presley, dispensing pithy bromides and lightning-fast scalpel incisions with eerie aplomb. In Room 447, there's Stefanie Powers with a tumor. In Room 443, there's junkie Larry Hagman with a needle in his arm. In Room 441, there's Will Geer with a bum ticker. And in Room 439, there's Ruth Buzzi annoying the sh*t out of everyone. And calmly, calmly, Dr. Joe moves from one room to the next, working slowly and carefully through his diagnosis before whipping out a number 10 Dermatome and striking like a cat, much to the consternation of flibbertigibbet parents, joy-boy scalpel jockeys, and administrators who don't know their catheters from their elbows. Usually offering sage backup is Chief of Staff Dr. Paul Lochner (James Daly), who knows Dr. Joe is the best surgeon around; who knows Dr. Joe is almost always right; and who knows Dr. Joe is certainly the best-dressed cat on his staff. That doesn't mean they don't scrap and spark a little over procedure, or over diagnoses; however, their relationship is basically sound: Dr. Joe gets the sighs from adoring female patients, and Dr. Paul has board meetings and drinks a lot of coffee. Into these halls come the sick, the broken, and the dying, and they leave...healed.



I've already written extensively about Medical Center's aesthetics, so I won't go over the same ground...particularly when this fourth season doesn't differ in the slightest from the previous third. The "process of diagnosis" that was so prevalent during the first season recedes further and further away at this point, while the patient backstories prevail. And unless their private lives somehow intercept with a patient in the Medical Center, we don't get a peep at the doctors' private doings. In other words: business as usual for the glossy, competent Medical Center. And business as usual for a 70s medico show means the vicarious, perverted thrill of seeing terrible things diagnosed for glamorous people other than ourselves, with a little lesson in perseverance and carrying on thrown in as enlightened frosting on the cake. Let's get right to the episodes.
The season opener, Vision of Doom, taps into the then-growing 70s pop culture fascination with the paranormal by having psychiatrist William Windom see visions of his wife dying on an operating table (fav Windom could do that whining, sniveling bit better than anybody). I'm not sure any hospital would knowingly let Windom's lover, surgeon Susan Oliver, perform the delicate operation on the missis...but it makes for a snappy little melodrama from regular scripter Barry Oringer. Screenwriters Alvin Boretz and Don Brinkley deserve some kind of award for the amount of whammies they cram into Cycle of Peril. Pamela Payton-Wright thinks she's pregnant by husband James Stacey (never a particularly skilled performer), which drives him off the deep end because he had a vasectomy (again: not a particularly skilled performer...) before she takes a high dive off a pier. Lucky for her it was only a deadly ovarian tumor, but she still doesn't believe Dr. Joe didn't take her "baby." And if that isn't enough, Dr. Joe then finds out from Stacy that Payton-Wright unknowingly has Huntington's Chorea, hence his vasectomy. Oh, and "friendly neighborhood buttinski" Nancy Walker has a cancerous lesion on her lung (which unfortunately doesn't impede her ability to kvetch). Condemned, from Edward De Blasio, is a low-key but extremely effective outing where young malcontent con artist Sean Kelly, neglected by his money and security-seeking model mother, Lola Albright, sees how cruel life truly can be when Dr. Joe loses (yep, he's fallible) Kelly's roomie: good boy Stephen Hudis. Solid performances all around, with Albright and Kelly having a snarky, bantering rapport together (Albright has that fast-fading good-looks desperation down pat), and Chad Everett shown to particularly good advantage when he can't save Hudis (check out the meaning of "cool" when Dr. Hipness himself calls out, "Give me some of that," before he slaps some skin with a growly, "Right on." I live for moments like that in vintage television). Nice direction from series regular Paul Stanley, particularly the scene where Kelly strains to get brief glimpses through the hospital curtains of what's happening to his dying friend.
Wall of Silence, from Robert Malcolm Young, comes up with a whopper of a twist that no doubt pushed the envelope of what the networks were willing to show concerning incest: Kristoffer Tabori (quite good) has hysterical deafness, and stepmother Estelle Parsons knows exactly why. It's strange to see Parsons show up on the small tube at this point in her career, considering she won the Academy Award just a few years prior, but she's excellent as always, as is Tim O'Connor as her obstinate husband (I'll bet the CBS switchboards lit up after this one played out). Harry Guardino does well in Barry Oringer's The Torn Man, playing an unconventional 40-year-old Jewish intern who becomes devoted to dying patient Marcia Rodd. Guardino was never one of my favorites when I was a kid, but he's quite engaging and charismatic, playing loose and free here (he's definitely growing on me as I see more and more of his episodic TV roles). One of the best entries this season, Betrayed, by Bill Stratton, contains a superlative, tour de force performance by Geraldine Page as a vengeful nurse who kidnapped a baby years before, with the young woman--whom Page has kept locked up--now plagued by a brain tumor. There's a juicy subplot involving Charles Aidman and Joyce Van Patten (both good), the girl's real parents, while the direction from Richard Benedict is often quite creepy (there's a horror movie-worthy scare that will make you jump, when Dr. Joe is attacked by the girl). Best of all, Geraldine Page brings her own unique intensity to her well-written part; there's a mesmerizing power behind her scary eyes that's frankly unsettling when its directed through this kind of role. She's flat-out remarkable here.
The same, unfortunately, can not be said for a fav of mine, Diana Muldaur, who fails to deliver in the sappy, soapy Doctor and Mr. Harper, where she plays a doctor whose house-bound husband, Paul Burke (not very good here, either), can't take not being the family's bread-winner. In today's world of "anything goes" as far as domestic relation arrangements, it may cause some snickers from newer viewers when this exchange from better days gone by, goes down between Muldaur and Dr. Joe: "He's been keeping house, cooking meals, sending me off to work so I can pay the bills. Do you know what that can do to a man?" to which work-stud Joe, severely pained, drops his head in sympathetic shame and whispers, "I can imagine...." Normally, I find Muldaur's curiously erotic blankness intriguing, but she's pretty flat in Doctor and Mr. Harper...and what's with that verkakte organ music swelling up at the dramatic highlights? It sounded like an old-time radio soap opera. The Fallen begins as if it's going to be one of Medical Center's more controversial outings--Lee Purcell gives herself a botched abortion after everyone, including Dr. Joe, refused her wishes because she was four months along--but Barry Oringer's script gets off the morality of her act pretty quickly. She's given a surprise spinal tumor causing paralysis (a much nicer distraction), freeing her up to be charmed by nice guy liar, Peter Haskell, and all is forgiven (one of the more egregious examples of Medical Center's increasingly too-pat, too-reassuring wrap-ups).
Tio Taco, M.D., from Karl Tunberg and old Hollywood director Vincent Sherman, walks a nice balance between condemning George Chakiris' Anglo-passing Hispanic doctor, and excusing it, chalking up his determination to escape the barrio any way he can as reason enough for the ruse. There's also a pretty interesting debate between modern medicine, represented by Chakiris, and folk remedies (and their psychological power), represented by his estranged father, Gilbert Roland (good, as always), with Joe actually coming to respect and defend this "witch doctor." The Outcast, from Herb Bermann, comes down on the side of euthanasia by default (despite all the moral hand-wringing), when convicted murderer Dr. Ken Howard is given an ethical reprieve to do research at Medical Center (everyone says he "made a mistake" concerning "the inevitable"--right in synch with that guy who infamously said sometimes you just have to take that pain pill...). A suspiciously simplistic approach to a complicated moral dilemma to be sure, but Howard is right on target here. Regular scripter Don Brinkley and director Vincent Sherman can't manage to wrangle the sensationalistic No Sanctuary into a meaningful look at a nun raped by her former childhood boyfriend. Perhaps part of the problem is Shelby Grant's inability to bring any shading to the role...although she looks like Olivier next to Simon Oakland's grotesque overacting as a cop bent on nailing her assailant. Not much better, due again to a weak central performance--this time by Russell Wiggins--is Gladiator, again from Don Brinkley, where Wiggins is a college football star flipping out on the steroids team doctor William Devane is prescribing. Wiggins isn't nearly strong enough to carry this interesting story (we keep regretting Devane's too-brief walk-ons); however, all is forgiven when Dr. Joe models one of his more arresting ensembles this year: skin-tight dress slacks, a brown suede button shirt (his shades match) with overstitched labels, and a mauve choker, no less.
One of my favorite actresses from the 1960s--the now sadly unsung Lois Nettleton--doesn't appear to her best advantage in Martin Zweiback's No Way Out, where Nettleton plays a brilliant surgeon suffering from scleroderma. A silly subplot with Nico Minardos as a wealthy playboy romancing Nettleton doesn't help here. On the other hand, another particular favorite--the knee-weakening Jessica Walter--is in fine post-Play Misty for Me form in A Game for One Player, from Stephen Kandel, where Walter loses her doctor husband...and then moves over obsessively to the man responsible for her husband's death: wealthy, self-loathing Robert Foxworth. Several memorable shots of Walter in a bikini (I'm feeling faint...), before she gets to do her patented freak-out at the finale (check out Walter's intense gaze as Dr. Joe palpitates her abdomen and gives her the whim-whams). Barry Oringer's mile Pressure Point sees Bill Bixby trying desperately to help his psycho wife Joanna Miles (quite icky when the episode's big emotional finale is ruined by the close-up of Bixby's drippy nose...). Count me in for anything that involves women in prison: Jack Guss' Question of Guilt finds scrappy inmate Brenda Scott performing an emergency tracheotomy when the prison bus crashes, prompting Dr. Joe to hire her for Medical Center's new physician assistant program. Scott's self-destructive nature almost scotches things (Scott, who had a quirky, tough-cookie edge, is quite good here).
Having had a quite unintentionally hilarious run-in with Ruth Buzzi's better half some years ago, I hesitated even mentioning The Judgment, from Mark Weingart, where Buzzi plays an annoying (what else) nurse who cheers up everyone she meets...through the sheer force of her, um...personality. When she pulls one of many boners that would have gotten anyone else fired in a hospital (looking at someone's chart, and then telling them their diagnosis, for example), Dr. Joe looks barely able to suppress himself in performing a lumpectomy on her noggin. One of the season's worst entries (here comes the email...). Apparently, Dr. Joe lived a rather colorful life prior to becoming a doctor; in Karl Tunsberg's End of the Line, we learned he scrubbed elephants in Dean Jagger's circus (hee hee!). Lynn Marta is a tightrope walker with an aneurism (hee hee!). A bit of a stretch. Things pick up, though, with Between Two Fires, from Don Brinkley, where Larry Hagman plays a junkie doctor (always so good, playing a weakling). Dr. Joe gets a perfunctory connection to Hagman's wife, Barbara Feldon (looking slightly lost): they were in love once, a long time ago (by this point in the series, it's a mistake to keep out of Everett's and Daly's personal lives).
Marlyn Mason does well in Robert Shaw's Night Cry, where little Brandon Cruz (such a natural, unaffected little performer), the illegitimate son of Mason's estranged husband, Adam Rourke, comes to the States, looking for a home (I'm surprised Standards and Practices allowed her to say, "bastard" here). Silly but effective, No Margin for Error, from Barry Oringer, features a live ordnance lodged in philosophical Jew Jack Kruschen's chest. Naturally, this situation leads to Kruschen warming chilly Celeste Holm's WASPy heart. Good suspense when Drs. Joe and Lochner perform emergency surgery surrounded by sandbags. Barbara Rush puts on a phony Southern-fried corn pone accent for Impact, where she plays an overprotective mother who pushed away divorced husband Earl Holliman. A middling exercise with a tentative script (scripter Jack Guss makes us think Rush is beating the kid...before that fades away), little Vincent Van Patten gives the best turn here as the terrified kid (I'd be scared, too, if Rush came at me with that accent). Fatal Memory wastes the intriguing set-up of having Dr. Joe go back home (you never get the feeling that he has any connection to the series of stock shots) for a too-familiar story about old love Stefanie Powers' dire medical condition. Michael Parks somehow wanders in, mumbling, while all dramatic attention is diverted by Gary Merrill's rather alarming comb-over. A big disappointment here. Finally, the season ends on a high note with The Vortex, from Don Brinkley. Remarkably, it's centered around James Daly (the first and last central episode for him this season), who must reconcile an old love, free-spirited artist Dana Wynter, with his love of the Medical Center. Good subplots about too-slow Dr. Jim Backus, and Fred Beir's efficiency-obsessed hospital administrator. It's a crime the talented Daly only received one such episode like The Vortex this season; too bad, as well, that the producers didn't allow more such stories that specifically focused on the doctors' personal lives, as well--as fun as it is to see the celebrity guest patient of the week, we'd like to know a little bit about what happens to Drs. Gannon and Lochner outside the doors of Medical Center.
Ratings continued to fall for Medical Center this fourth season. Dropping from its 13th most-watched television series ranking the previous season, to this 1972-1973 season's 21st, those still more-than-respectable numbers indicated a trend that couldn't have been heartening to the CBS suits. On the one hand, Medical Center caught a big break when NBC moved the show that had started the medico series' Nielsen erosion the previous season--The NBC Mystery Movie, featuring the unbeatable alternating combo of Columbo, McCloud, and McMillan and Wife--and replaced it this season with another, far less successful version: The NBC Wednesday Mystery Movie, featuring Madigan, Cool Million, and Banacek, which didn't even place in the Nielsen Top Thirty. However, Medical Center did finally face stiffer competition from ABC, when it expanded its movie schedule with The ABC Wednesday Movie of the Week, which debuted at a strong 25th for the year. Faced with these deteriorating stats, at the end of Medical Center's fourth season, CBS buckled and moved it to a new day and time slot for the upcoming 1973-1974 season: Mondays at 10:00pm...where it suffered even worse numbers.



The Video:


The fullscreen, 1.37:1 transfers for Medical Center: The Complete Fourth Season look fine, with mostly solid color (perhaps a bit faded), a sharpish image, reasonable contrast, and a few imperfections now and then, like scratches and dirt.




The Audio:


The Dolby Digital English mono audio track has a healthy re-recording level, with minimal hiss. No subtitles or closed-captions available.




The Extras:


No extras for Medical Center: The Complete Fourth Season.






Final Thoughts:



Solid writing and (mostly) excellent guest stars keeps Medical Center rolling in this fourth go-around...but inevitable fatigue in the format (we're too tightly bound to the studio-bound Center) and characters (the writers need to expand Gannon and Lochner outside the Center hallways pronto), is spelling future trouble. Still, a pro show all the way. I'm highly recommending Medical Center: The Complete Fourth Season.







---








Paul Mavis is an internationally published movie and television historian, a member of the Online Film Critics Society, and the author of The Espionage Filmography.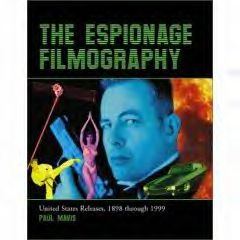 ---
C O N T E N T

---
V I D E O

---
A U D I O

---
E X T R A S

---
R E P L A Y

---
A D V I C E
Highly Recommended
---
E - M A I L
this review to a friend
Sponsored Links
Sponsored Links