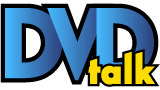 Armored Attack / The North Star
List Price: $29.95 [Buy now and save at Amazon]
---
Politically speaking, Lewis Milestone's The North Star (1943) makes for fascinating viewing. Dramatically, however, it's more than a little ridiculous. The film was one of a handful of Hollywood-produced wartime propaganda movies centered on the Soviet Union's brave but profoundly costly fight against Nazi invaders. At the time, of course, the Soviet Union was America's ally. Soon after, however, the pendulum swung in the opposite direction, and paranoid anticommunists in the American government and within Hollywood began scrutinizing these pro-Russian movies, selectively accusing their creators of trying to sneak into these mainstream entertainments a pro-Communist agenda. Though nominated for six Academy Awards when it was new, including one for Lillian Hellman's original screenplay (her only work in this capacity), just four years later it, along with Warner Bros.'s Mission to Moscow (1943) and MGM's Song of Russia (1944), would be singled out for contempt by the House Committee on Un-American Activities.



Nonetheless, the lavishly produced North Star was packed with big-named stars and large-scale battle scenes, prompting National TeleFilm Associates (NTA), primarily a distributor of lesser Hollywood product to television syndication, to reedit The North Star into Armored Attack. That version, a full 30 minutes shorter, retooled the naively pro-Communist North Star into a vehemently anticommunist thriller. Most of the painful pre-invasion footage was cut, narration and stock news footage of present day Soviet militarism was tacked on at the end, and the film became a generic peasants vs. fascists war thriller. This version was released theatrically and, soon after, to television.



Olive Films has released both cuts of The North Star to Blu-ray, though inexplicably under the title Armored Attack! (the exclamation point was on the posters but not the film). The North Star is mentioned on the cover art, front and back, and included as a special feature on the disc, but nonetheless its inclusion is curiously deemphasized.










The movie opens in June 1941, in the apparently Ukrainian village of North Star. There's no central character; it's essentially an ensemble story about the village at large, though focusing on three families. First there is the home of esteemed physician Dr. Kurin (Walter Huston), who lives with his cousin Anna (Esther Dale) and her children, teenage girl Clavdia (Jane Withers) and kid brother Grisha (Eric Roberts).


Clavida and Grisha are part of a walking trip to Kiev with their friends Damian (Farley Granger, in his film debut), his high school's summa cum laude and about to start medical school; his girlfriend, Marina (Anne Baxter); and Kolya (Dana Andrews), Damian's older brother, a Soviet Air Force pilot on leave. Marina's family - parents Rodion (Dean Jagger) and Sophia (Ann Harding) and kid sister Olga (Ann Carter); and, to a lesser extent, Damian and Kolya's parents, Boris (Carl Benton Reid) and Nadya (Ruth Nelson) - make up the other two families.


The story of The North Star becomes increasingly busy and action-filled after a very slow start, but the overall plot is relatively uncluttered. The hiking party is cut off between the village and Kiev when the Nazis invade. Many in their party are injured or killed; luckily, pig farmer Karp (Walter Brennan) is there to bring calm to the understandably hysterical children.


Meanwhile, North Star is bombed and many residents, including little Olga, are brutally slaughtered amid the strafing gunfire. Boris and Rodion lead the men into the hills to fight on as guerillas, while those left behind are urged to burn their crops, slaughter their livestock, and even burn down their own homes lest these assets fall into Nazi hands.


The Nazis, led by Dr. von Harden (Erich von Stroheim) and his sadistic assistant, Dr. Richter (Martin Kosleck), establish a German hospital where village children are drained of their blood, unwillingly giving their life providing transfusions for the ruthless occupiers brutalizing their families.


The North Star was a classy production all the way. Beyond the prestige of acclaimed playwright Hellman's screenplay, a score was commissioned from Aaron Copland, Ira Gershwin wrote song lyrics, James Wong Howe was its cinematographer, and Samuel Goldwyn and William Cameron Menzies produced. Moreover, the film looks expensive (probably in the $1.5-$2 million range) as it appears that the entire village of North Star was built from the ground-up, only to be mostly destroyed by the end of the picture. Originally conceived as a collaboration between Hellman and director William Wyler (and supposedly at the behest of President Roosevelt), Wyler eventually dropped out and Hellman picked Milestone as his replacement, undoubtedly at least partly on the basis of his film of All Quiet On the Western Front (1930), which this clearly emulates.


The picture did good business and won many rave reviews, except in conservative media such as Hearst-owned newspapers, mostly famously pulling a Susan Alexander Kane in the New York Mirror, in which a rave review was suddenly replaced mid-publication by a scathingly negative one.


Looking at it now, The North Star plays less as a pro-Communist polemic than a collaboration of absurdly naïve politics combined with equally absurd Hollywood gloss. It idealizes the Ukrainian village to the point where it resembles a storybook fantasy: heaven on earth. Rather than hard-sell concepts like collective farming, instead the picture drowns in its Victor Herbert operetta-like production design. One almost expects Laurel & Hardy to turn up as comedy relief, perhaps as Stanislaw and Ollilof, warding off German soldiers with flying pee-wees.


Like Herbert, The North Star is practically a musical for its first act, particularly at a communal picnic much less authentic than the Festival of the New Wine in that same year's Frankenstein Meets the Wolf Man. The original songs by Copland and Gershwin are especially guilty in this regard. One notably bad song has the kids singing, "Tiddily-dum! Tiddily-dum! We are the younger generation and the future of the nation!" That's a galaxy away from "In time the Rockies may crumble, Gibraltar may tumble. They're only made of clay, But our love is here to stay."


The casting also hurts. While it's easy enough to accept Dean Jagger or Dana Andrews as Russian peasants, wide-eyed cherub Jane Withers and her big-as-life performing style is wildly out of place, though her performance is almost touchingly sincere. Walter Brennan looks like Tevye in a road company production of Fiddler on the Roof. And while Howe's high-key cinematography and some of the art direction suggests the Ukraine (lots of birch trees and wide-open plains), it's still by design a Ukraine sanitized to the point of fantasy, complete with cartoon-animated flocks of birds that teeter The North Star toward Song of the South land.


After a tiresome first third, the film becomes more interesting (and outrageous) as the Nazis storm in. Though von Stroheim and Kosleck are stock German types, playing as they did similar roles throughout the war, The North Star is unusually graphic and violent. For instance, not only is one of the first victims a little girl (Ann Carter was the child star of Curse of the Cat People), but she dies with her eyes wide open and her body discovered by her mother, whose hands get soaked with her daughter's blood. Others die equally violently, with surprising arbitrariness, just like real warfare.


Particularly brutal are scenes where von Stroheim and Kosleck casually drain the blood of village children. There were accusations of the Nazis actually engaging in this horrific practice in the Ukraine, but I was unable to confirm in modern sources this really occurred, not that the Nazis were short on crimes against humanity.


Despite all, Anne Baxter and Farley Granger, just 20 and 18 years old, respectively, are appealing as the young lovers. Baxter, who, strangely, seemed to only get worse as an actress as she aged, is especially good.


Video & Audio


Both The North Star and its anticommunist companion, Armored Attack look quite solid in high-def. There are flaws here and there, but considering its troubled history and apparently public domain status now, both 1.37:1, black-and-white versions get fine 1080p presentations. The DTS-HD Master Audio (English mono only) is also good. No subtitle options.


Extra Features


The lone extra is a January 3, 1944 radio adaptation of The North Star, featuring most of the leads reprising their film roles.


Parting Thoughts


As drama, The North Star is pretty clunky but as both pro-Russian wartime propaganda and (as Armored Attack) an example of retooled anticommunist hysteria, it is definitely worth a look. Highly Recommended.



Stuart Galbraith IV is the Kyoto-based film historian and publisher-editor of World Cinema Paradise. His credits include film history books, DVD and Blu-ray audio commentaries and special features.
---
C O N T E N T

---
V I D E O

---
A U D I O

---
E X T R A S

---
R E P L A Y

---
A D V I C E
Highly Recommended
---
E - M A I L
this review to a friend
Sponsored Links
Sponsored Links