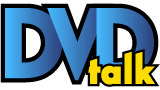 List Price: $29.95 [Buy now and save at Amazon]
---
In 10 Words or Less

Spend some more time with the Belchers





Reviewer's Bias*

Loves: Bob's Burgers, H. Jon Benjamin, animation, Gene, Tina, Louise

Likes:

Dislikes: MOD releases

Hates: Getting no extras



The Story So Far...

Bob's Burgers is another in Loren Bouchard's run of great animated TV comedy series featuring H. Jon Benjamin (the others being Home Movies and Dr. Katz: Professional Therapist.) This one centers around the Belcher family, with father Bob (Benjamin), owner of a burger shop, his wife Linda and their three kids, Tina, Gene and Louise, as they interact with the strange inhabitants of their touristy shore town. The show is currently heading into its fifth season on FOX, with the first two seasons released on DVD to date. DVDTalk has a review of the first season's set.


The Show

In its third season, Bob's Burgers continued to ride high, solidifying its spot as the best of FOX's animated sitcoms, and one of TV's best sitcoms overall, thanks to a brand of comedy that's based in character first and situation second. So if an episode centers around, say, Bob trying to make a romantic gesture for his wife Linda, the jokes aren't dependent on some wacky set-up, but rather on the relationship between the two. That doesn't mean there aren't sitcom-style stories, like the Belchers competing on a Double Dare-like TV game show or spending Thanksgiving pretending to be the family of their eccentric, eyepatch-sporting landlord Mr. Fischoeder, but their adventures tend to feature out-there ideas, like having an underground casino in the basement, participating in a tablesetting competition or finding themselves in the midst of a swinging community. However, no matter the situation, it's all about who the Belchers (and sometimes those they know) are.


Though the show is ostensibly about Bob (after all, his name is in the title), it's clear by this point that the true stars of the show are the Belcher kids, who are a large part of every episode, but who also get a number of spotlight episodes of their own. No one on the show gets more from his delivery than Gene, who is given exuberant life by Eugene Mirman. Mirman screams his outbursts and nonsensical responses, earning guffaws again and again, especially during the ridiculous "O.T.: The Outside Toilet," where Gene becomes friends with a talking commode. His sisters, Louise (Kristen Schaal) and Tina (Dan Mintz), are often just as funny, in different ways, with Schaal somehow topping Mirman's vivacity, in a more psychotic manner, while Mintz gives Tina an odd, awkward energy that's frequently hilarious (like when she's addicted to and then withdrawing from caffeine in "The Unnatural".) The trio works together brilliantly, with the kind of give-and-take seen in the great comedy teams.


Though the kids are the top dogs in season three, headlining some of the best storylines of the run, including their money-making initiative in "Nude Beach" and their adventures on the high seas in "Mutiny on the Windbreaker," Bob and Linda get plenty of screentime of their own, with their own foibles and interactions serving as the core of pretty much every episode, particularly when they are caught up in a murder investigation at their friend Teddy's party, in the Halloween episode "Full Bars," on during "Lindapendent Women," where Linda gets a job at a local grocery store, leaving both of them on their own. Both of them are unusual, yet loving people with obsessive, self-important streaks that guide them away from their general good natures, which results in their best miadventures. No matter how messed up they appear, and they are frequently a disaster this season, it's obvious that the Belchers are a tight-knit family.


Like in previous seasons, the comedic star-power on Bob's Burgers is not limited to the main cast, with a guest roster filled to overflowing. The regular supporting cast includes greats like Larry Murphy, Andy Kindler, Dave Herman, Sarah and Laura Silverman and Jay Johnston, not to mention the improbable presence of Kevin Kline as Mr. Fischoeder. Add to that a host of great special guests from the world of alt comedy, like Paul F. Tompkins, Kurt Braunohler, Rob Huebel, Brian Huskey, Jason Mantzoukas, Tig Notaro, Thomas Lennon, Samantha Bee, Matt Besser, Todd Barry, David Wain, Bob Odenkirk, Doug Benson, Paul Rust, Joe Lo Truglio, Eddie Pepitone and Kulap Vilaysack, as well as big names like Bill Hader, Jim Gaffigan, Max Greenfield, Megan Mullally, Nick Offerman, Jack McBrayer, Renee Taylor, Ben Schwartz, Billy Eichner, Tim Meadows, Gary Cole, Will Forte, Jenny Slate, Aziz Ansari, Fred Armisen, Zach Galifianakis, John Michael Higgins, Jeffrey Tambor, Linda Lavin and Jon Hamm (in his most unlikely role to date.) If one of your favorite comedy stars isn't a part of this show's cast at some point in season three, you have terrible, terrible taste.


The DVDs

Once again, FOX has relegated the Belchers to the MOD realm, delivering season three on a trio of DVD-Rs, which come in a standard-width keepcase with a dual-hubbed tray. The discs have static menus with a play-all option and episode selections. There are no audio options and no subtitles. Of note: these discs would not play in my Windows PC.


The Quality

The anamorphic widescreen transfers look a touch dull compared to those on the Season One DVDs (and certainly in comparison to the beautiful HD broadcasts), while there's a halo effect along outlines when you watch these discs on larger screens (almost as if the image has been doubled-up.) Other than those issues, the image is solid and trouble-free.


These episodes are presented with Dolby Digital 2.0 tracks (a step down from the first season.) The center-balanced tracks aren't dynamic in anyway, but they are rather clear, which makes an audio joke in the first episode work rather well. Overall, a fine, but limited presentation in comparison to how the show airs.


The Extras

Hope that portion of a table read from the season two DVDs will keep you warm at night, because there's all of nothing here.



The Bottom Line

It might have seemed hard to believe once, but Bob Belcher and his family have taken over the top spot among animated TV clans, delivering the funny every episode, without relying on crutches or easy jokes, a matter proven in the show's terrific third season. The quality presented here is decent, but the lack of any extras whatsoever and the use of DVD-Rs make it tough to justify the MOD cost.
---
Francis Rizzo III is a native Long Islander, where he works in academia. In his spare time, he enjoys watching hockey, writing and spending time with his wife, daughter and puppy.Follow him on Twitter
---
*The Reviewer's Bias section is an attempt to help readers use the review to its best effect. By knowing where the reviewer's biases lie on the film's subject matter, one can read the review with the right mindset.
---
C O N T E N T

---
V I D E O

---
A U D I O

---
E X T R A S

---
R E P L A Y

---
A D V I C E
Recommended
---
E - M A I L
this review to a friend
Sponsored Links
Sponsored Links