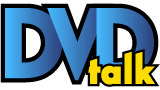 List Price: $19.95 [Buy now and save at Amazon]
---
Green Ice (1981) is a fair thriller-heist film somewhat undeserving of its near total obscurity, though neither is it great nor even especially good. ITC Entertainment, the British television powerhouse behind such internationally popular series as The Saint, Thunderbirds, The Prisoner and The Muppet Show produced. Again targeting a world-wide audience, ITC had gotten into theatrical features in a big way mostly during the latter half of the 1970s and early 1980s, resulting in several hit films: The Return of the Pink Panther (1974), The Eagle Has Landed (1977), Capricorn One (1978), The Muppet Movie (1979), and On Golden Pond (1981). However, the company made a string of hugely expensive flops that just as quickly brought it to its knees: Can't Stop the Music (1980, costing $20 million vs. $2 box office), Raise the Titanic (1981, $40 million vs. $7 million), and The Legend of the Lone Ranger (1981, $18 million vs. $12 million).



In the wake of this came Green Ice, a medium budget film headlined by Ryan O'Neal, Anne Archer, and Omar Sharif, none box-office draws at this time. It premiered in Britain in May 1981 but trickled out slowly to the rest of the world. In the United States Green Ice had no theatrical release at all, instead premiering on HBO in 1984.



Scorpion Releasing's DVD offers a handsome-looking and great-sounding video transfer of the complete 116-minute original cut. (It was trimmed slightly when first issued in the U.S.)








The story opens in present-day Columbia, where five American archeology students emerge from the thick, Andes jungle only to be stopped by corrupt soldiers. Searching the students' gear the soldiers find a cache of hidden emeralds. They pocket the precious gems and brutally gun down the students, including a young woman, Kerry (Tara Fellner).


Later, in Mexico, vacationing electronics expert and general ne'er do-well Joseph Wiley (Ryan O'Neal) has a meet-cute scene with wealthy but mysterious Holbrook (Anne Archer). He gives her a ride to her exclusive resort hotel (played by the Las Hadas Hotel in Manzanillo) and she sets him up with a suite he otherwise couldn't afford.


There, Wiley receives a phone call intended for another guest, Prentis (Delroy White), involving the sale of the emeralds presumably tied to the opening scene of the film, an illegal sale at $500/carat. Wiley, seeing an opportunity to make some fast cash, pretends to be Prentis, hoping to turn around and sell the emeralds to the real Prentis for $600/carat.


The ruse is quickly discovered, however, and when an attempt is made on Wiley's life, he's rescued by Holbrook, who whisks him to her wealthy suitor's estate in Bogotá. Meno Argenti (Omar Sharif) is an unsavory precious stones dealer holding a monopoly on the emerald trade for all of Columbia with the help of the country's military, to whom he provides kickbacks.


Holbrook, it turns out, is the daughter of an influential chair of the International Diamond Concession, in which a disgraced Argenti plots through marriage to Halbrook to force his re-admittance. She, however, is looking to avenge the murder of her sister, Kerry, by persuading Wiley to rob Argenti's impregnable vault of emeralds, located in the penthouse of Argenti's glass tower in downtown Bogotá.


Green Ice isn't bad, despite gaping plot holes that destroy any semblance of credibility. Argenti is the kind of movie-villain that not only allows the hero free run of his estate and mistress, but who also gives the hero a guided tour of his high-tech vault, providing the electronics expert with the opportunity to spot its weaknesses. When Argenti belatedly begins to regard Wiley as a threat, he informs Wiley that he's putting him on the next plane to New York. Wiley counters that he can't just yet, for he's found a weakness in Argenti's security system. Argenti's reply is essentially, "Rob me? Prove it! You've got 24 hours!" Then he continues to leave Wiley unmonitored so that he can carry out his elaborate heist.


Further, the heist itself involves landing three men atop the building in three hot-air balloons, as if all of downtown Bogotá wouldn't notice. And for all of Argenti's boasts of his failsafe security system, he's overlooked something incredibly obvious: video surveillance cameras and guards on the roof directly above his millions.


The movie, credited to three teams of screenwriters (Edward Anhalt and Ray Hassett & Anthony Simmons and Robert De Laurentiis, so billed) is clunky in other respects: Holbrook's relationship with the Robin Hood-like, whitewashed guerillas trying to take back the country; the mole within Argenti's own organization providing a deux ex machina near the end; Wiley's interests in helping Holbrook; and his suddenly-acquired skills as a fearless ace emerald thief, etc.


Despite all, Green Ice is a handsome, slickly-made production that functions well as a mindless time-killer. Maurice Binder provided his usual Bond-like opening titles designs. The film's locations, mostly Western Mexico, with some interiors shot in Britain, are attractive and exotic. The Rolling Stones bassist Bill Wyman provides the film's catchy if singularly '80s score (orchestrated and conducted by Ken Thorne), and the film has especially noteworthy aerial photography, supervised by Gilbert Taylor but probably actually shot by Second Unit men Ronald Taylor (a son?) and Ron Goodman.


The elder Taylor, working with the film's costume and set designers infuse the movie with a "green" motif throughout, with orange and red highlights that may have involved some additional tweaking in the lab. That's generally quite effective, as is the relatively early use of Dolby Stereo.


As for Ryan, Archer, and Sharif, they're all okay. Ryan's handsome everyman comes off reasonably well, but Archer's down-to-earth screen persona is a bit at odds with the mysterious and glamorous character she's supposed to be playing.


Video & Audio


Green Ice gets a handsome, film-like transfer, its 1.78:1 enhanced widescreen approximating the 1.85:1 release version, and the picture is uncut. Color and contrast are way above average. Also excellent is the Dolby Stereo mix, which really comes alive reproducing ambient jungle sounds on the surround tracks, and in servicing Wyman's score. The disc is Region 1 encoded. No subtitle options.


Extra Features


Supplements include an isolated music & effects track, a nice extra, and a big batch of trailer (of widely varying video quality) for scads of other Scorpion titles.


Parting Thoughts


Not great, not terrible, Green Ice is a handsomely produced little thriller anticipating the far more frantic and financially successful Romancing the Stone a few years later. A welcome release and Recommended.



Stuart Galbraith IV is the Kyoto-based film historian and publisher-editor of World Cinema Paradise. His credits include film history books, DVD and Blu-ray audio commentaries and special features.
---
C O N T E N T

---
V I D E O

---
A U D I O

---
E X T R A S

---
R E P L A Y

---
A D V I C E
Recommended
---
E - M A I L
this review to a friend
Sponsored Links
Sponsored Links