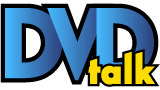 Sideways 10th Anniversary Edition
Fox // R // October 7, 2014
List Price: $19.99 [Buy now and save at Amazon]
---
The Movie:
Along with Paul Thomas Anderson, Alexander Payne is another director whom I am thankful to see his new work come more frequently than it did in the previous decade. We have experienced The Descendants and Nebraska in recent years, but one would be surprised to learn that Sideways turns 10 this year, hence the reason for this review.
Payne and Jim Taylor (Payne's writing partner from Election) adapted the Rex Pickett novel into a screenplay. The film follows Miles (Paul Giamatti, Saving Mr. Banks), an aspiring yet underachieving author and wine enthusiast. Miles is divorced and has not gotten over it, but he remains friends with his actor friend Jack (Thomas Haden Church, All About Steve). Jack is about to get married but before he does, Miles decides to take him on a weeklong excursion in the California wine country as one does before they get married. The film follows them through the week, their hilarious highs and their bumpy lows.
Many of us have seen the film but I will hold off on some aspects of it (like M.C. Gainey's notable cameo), but in seeing the Sideways again after so long, I had a regained appreciation for Miles and for Giamatti's performance. Miles is ever so slowly trying to grasp various facets of his life again, though he has a long way to go. However, it is his love of wine that seems to give him a comfortable bubble around Jack and others (especially those who drink Merlot), and respect and admiration for those who have the same level of knowledge he deems to suit him.
This is particularly true of Maya (Virginia Madsen, Candyman), Miles' gradual love interest in the movie. Maya is a kind person and we see nothing but that over the course of the movie, and her small monologue about how she came to wine and why she likes it had most men over 30 fall in love with her instantly if memory serves. She shows her optimism, maturity and decency and they are extremely appealing. Maya's friend Stephanie (Sandra Oh, Grey's Anatomy) proves to be just an adequate foil to Jack. And speaking of Jack, Church's performance is up to par with Giamatti's, as a guy looking to get every last bit of bachelordom out of his system before his wedding. His scenes with Giamatti are spot on, and if there ever were a buddy movie to be made, I would franchise those two.
All that said, within the landscape of Payne's work, it is one that may be one of the lesser milestones. Not that it is horrible by any means, but Sideways just lacks a sense of profundity that would have a longing resonance with the viewer compared to some of his other work. As far as Alexander Payne films goes, it is good, but not all that great. Which begs the question, why slap an Anniversary Edition label on this to begin with?
The Blu-ray:
The Video:
So Fox trots out an anniversary edition of Sideways yet the transfer stays the same? OK. That said, the 1.85:1 widescreen presentation of the film looks attractive, with the Northern California scenery appearing as natural as possible. Film grain is discerned through the image and colors look accurate, with minimal instances of haloing that I picked up on. Image detail in tighter shots is present though not entirely consistent and all in all, Payne and cinematographer Phedon Papmichael let the exteriors do the work with the materials they have, which isn't a bad thing.
The Sound:
The DTS-HD MA 5.1 surround track would also seem to be the same one from the last disc, which is okay because the dialogue-driven drama really does not get much to do. Dialogue is consistent through the feature, and directional effects while not being abundant are present to deliver enough of an immersive experience while listening. There are also moments of channel panning, albeit brief moments, and when Jack and Miles wreck the car near the end of the film, that may be the closest Sideways gets to showing off the low end. The track is without significant complaint.
Extras:
Church and Giamatti join up for a commentary that does not shed much light on the production but is fun to listen to. I've always enjoyed whenever Church does a commentary and I try to seek them out, and this one is no different. They playfully joke about each other's various physical state during the movie and toss in an occasional production note or two, but nothing to wholly sate the appetite. But you do not hear commentary tracks that drop nods to Michael Landon or Wallace Beery too often, so you should try to listen to this. Next are seven deleted scenes (15:03) that do not contribute much, though there is a weird tangent where Miles hits a dog while driving. A behind-the-scenes featurette (6:34) is wholly vintage, right down to the Blind Melon song at the end of it. There is also a code redeemable for a digital copy of the film.
Final Thoughts:
The tenth anniversary release of Sideways is notable because it has been ten years since it came to theaters, but you would not know it from this release which is a carbon copy of the 2009 version, with the exception of a digital copy. Technically, it is OK though it lacks the stuff that Alexander Payne films usually do. If you have the disc, there is really no need to buy it again, and not much of a case to buy it if you didn't have it already, to be honest.
---
C O N T E N T

---
V I D E O

---
A U D I O

---
E X T R A S

---
R E P L A Y

---
A D V I C E
Recommended
---
E - M A I L
this review to a friend
Sponsored Links
Sponsored Links