Happy Days: The Sixth Season
List Price: $39.98 [Buy now and save at Amazon]
---
Happy Days' real "jump the shark" season...at least for me. CBS DVD and Paramount have released Happy Days: The Sixth Season, a 4-disc, 26-episode collection of the smash ABC sitcom's 1978-1979 season. Always a devoted fan to this bright, funny family show when I was a kid (I didn't even mind the previous season's shark), when the Happy Days producers had Fonzie go blind at the start of this sixth go-around, this 13-year-old quit checking in so regularly with the Cunninghams. Increasingly inane and juvenile, Happy Days by this point had clearly peaked (I can't think of one episode in this collection that I'd call truly memorable, nor certainly a "series' best"). However, most of the accomplished cast is still gamely fighting against the featherweight material, giving Happy Days whatever boost it still possesses at this point. No extras this time around--and no, I don't call setting aside a regular season episode featuring Mork from Ork a "bonus"--for these very nice fullscreen color transfers.
Is a synopsis of Happy Days really necessary for this review? America, 1960, at 565 North Clinton Drive, Milwaukee, Wisconsin. Hardware store owner Howard Cunningham (Tom Bosley) has the perfect suburban family: pretty, caring wife Marion (Marion Ross), bright, kind, sensitive son and college sophomore Richie (Ron Howard), and pretty-but-ornery high schooler daughter Joanie (Erin Moran). Richie's longtime boyhood friends include dimwitted Warren "Potsie" Weber (Anson Williams), and loud-mouthed class clown Ralph Malph (Donny Most). Chief confident to Richie, though, is Cunningham boarder and auto mechanic Arthur "Fonzie/The Fonz" Fonzarelli (Henry Winkler), the epitome of 50s greaser cool, a sensitive soul underneath all that menacing leather, with a supernatural talent for starting up any machine with a rap of his fist...or snagging any woman he wants with a simple snap of his fingers.
I've written twice before about Happy Days, including a review of the classic (and maybe best) third season, back in 2007, and a "Fan Favorites" best-of collection of episodes (all, not so coincidentally, chosen from the series' first three seasons), back in 2012. I picked up this sixth season collection for a very specific reason: I wanted to see if I could recreate the "break" I had with the show during this season, when I was an eager, TV-obsessed 13-year-old. As I wrote in my previous reviews, the earliest seasons of Happy Days were the ones with which I most deeply connected. When the series is written or talked about now, so much time is devoted to "jump the shark" moments and the whole Fonzie phenomenon (they actually got Winkler to hold up a Mego doll version of himself this season...remarkable), that what gets lost are those beginning seasons, where Happy Days looked at nice-kid Richie Cunningham trying to grow up and make sense of his life, comedically hampered by dumbasses Potsie and Ralph, and guided, albeit standoffishly, by both incongruous "hoodlum" friend, Fonzie, and Richie's bemused, gentle father, Howard. No Pinky Tuscadero or shark tanks or god help us Ted McGinley, or Richie with a bad comb-over and a mustache, or Fonzie with a pot belly and a beard hiding his double chin. Just clean-cut, sensitive Richie and his obnoxious friends Potsie and Ralph, and the sweet, lovely Cunningham family--the perfectly idealized 1950s suburban American family--and of course, the lean, suspicious, vaguely threatening Fonzie, before he was completely civilized out of all interest by the calming, soothing, conformist influences of the Cunninghams, the various do-gooder pressure groups who feared the character's influence on its young audience, and the ABC executives who listened to them. Once network executive Fred Silverman and show creator/producer Garry Marshall saw how to exploit the Fonzie character for high-concept, bubble-gum ratings in 1975-1976 (lest the show die against CBS' Good Times), Happy Days would gradually degenerate into baggy pants burlesque: funny at times, yes...but increasingly insipid and cartoonish. The original heart of the show, however--wide-eyed, innocent 50s kid Richie Cunningham and outsider hood Fonzie forging an unexpected and often touching relationship--is best exemplified in those earlier seasons.
That being said...by the time the fifth season rolled around (always a danger-mark for a sitcom), the seeds were firmly planted for the show's eventual devaluation. As fun as the Fonzie character was (I remember, as a 12-year-old, thinking his shark jump was a hoot), the writers' need to continually "top" the Fonz's supernatural arts of seduction and mastery of the physical world, soon lent itself to all-out farce (the battle with Mork from Ork was probably the tipping point), while the sensitivity and well-observed comedy of Richie's contrasting, layered friendship with Fonzie was completely abandoned to cheap "I'm your pal" cliches. And that's where the show's head was, with the opening of this sixth season. In a special two-part season opener, Westward, Ho! (the first episode being an hour-long), the producers hoped to grab the viewers with essentially a clone of the fifth season's Hollywood season open. This time, the Cunninghams and friends would go someplace "exotic"--Marion's uncle's dude ranch in Southern California Colorado--and have adventures leading up to a superhuman challenge-over-nature for Fonzie: riding a killer bull. I remember watching those episodes back in 1978--nobody my age missed Happy Days--and thinking they were awfully familiar, but not too terribly egregious (...particularly since Happy Days seemed to be discreetly embracing ABC's "jiggle TV" mentality with lithe, blonde rodeo hand Ruth Cox's revealing wet bathing suit). Seeing Westward, Ho! now, I was fairly shocked at how juvenile and lazy it all seemed...but when my two littlest kids, 8 and 10-years-old, kept giggling at its innocent childishness, I could see what the initial attraction was for me).
However, once these ratings' stunt episodes were over, and the show returned to the familiar Cunningham household, the very next episode--the infamous Fonzie's Blindness--brought back a flood of negative memories for me, including my own bewilderment back then at the unduly mawkish, faux-serious tone of the episode...but also the indelible image of looking over at my old man in his Barcalounger (Happy Days was one of the few "family" shows he'd bother to watch with us kids) and hearing him laughingly say, "Why are we watching this garbage?" I certainly didn't tune into Happy Days to see a visibly pissed-off Richie screaming and yelling at the blind, petulant, self-pitying Fonzie to quit being a coward (it played then--and now--just like some third-rate ABC Afterschool Special), and I know the old man didn't, either (when Fonzie, in all seriousness, castigates God with, "I thought I was your favorite person!?" as he claws at his own eyes, the grotesque vulgarity of the moment is truly breathtaking). So why did the producers and writers attempt it? Was it requested by star Winkler, to give him something "real" to act, as opposed to all the "Whoas!" and "Aaaaays!"? Did the producers somehow think the show needed to emotionally grow and stretch? Was it an attempt to woo the critics, who either despised or dismissed the series? Who knows. But what I can tell you, is that Happy Days somehow lost its sheen for me after that episode. Maybe the real reason was because I was a year older (13's a dicey age, anyway--I was probably snowed under with homework, too), but all of the sudden, Happy Days seemed...silly and "missable," if you will, and not just because Fonzie was riding bulls, but because someone wanted me to think Happy Days was more than just good-natured fluff...with that attempt at being "serious" coming over ridiculously off-tempo.
And that's pretty much how the rest of this sixth season of Happy Days plays out: some inappropriately serious entry like Kid Stuff (Fonzie dates a married-but-separated woman, and becomes a hero to her boy...but then has to act like a coward so the boy will bond with his no-good father...jesus) will suddenly pop up among seriously stupid entries like Fearless Malph (Malph is hypnotized...but not, unfortunately, into laying off on the eye makeup) or The Fonz is Allergic to Girls (the title says it all--can you imagine talented performers like Winkler and Howard--grown men, by the way--seeing that script come across their desks, and wondering how much longer they could possibly pull off this show?). True, there is a sort of fascination in watching Happy Days slowly spiral down at this point--you can enjoy the mistakes in judgment as much as the genuinely funny moments. And to be fair: there still are many amusing moments here...moments I would chalk up, though, to the pro cast's efforts despite the generally unimpressive scripts. I know it's popular with fans to beat-up on Anson Williams, and while I don't care for his singing, whenever I see him bland and marginalized in these later seasons, it's good to remember how skilled he was as Richie's obnoxious, jackass best friend in the early seasons, when better material was written specifically for that-then lead co-star. Same for Donny Most, who suffers in a weird limbo this season, where the writers keep him dateless for some strange reason, leaving him only a couple of isolated, weak one-liners and rim-shots per episode. Erin Moran is appropriately perky and brittle in equal doses, with the security of being a Cunningham, firmly lodged in that house, ensuring her continued presence on the show (something the inconsequential Ralph and Potsie don't have). Al Molinaro (forever Murray the Cop to me) scores laughs no matter what's given to him (the Halloween episode, The Evil Eye, is a good vehicle for his talents--he gets big laughs when his "cursed" hand involuntarily pinches all the girls' bottoms at Arnold's), while the show's most consistent performers--Tom Bosley and Marion Ross--firmly anchor any scene they're in (they get a very sweet episode of their own--Married Strangers--where they try and recapture the magic of their honeymoon, to amusing and somewhat sad, results).
When I look at Ron Howard in this sixth season of Happy Days, I see a genuine good sport...who's also a through-and-through professional actor who knows when he has it good. He may be marking time, patiently waiting for his contract to expire so he could finally pursue a directing career...but he's not going to slack-off while watching the clock. No matter what dumb thing the writers have him do, he does it with a smile and a determined-to-please demeanor. I can't think of one script this season that comes close to measuring up to the routinely fine outings that Howard had during the series' first three seasons, but you'd never know that from Howard--a child actor who at an early age was taught how to soldier through, regardless of the level of material. Only once, in Casanova Cunningham, do the writers let him stretch just a little bit; Howard could get big laughs when he suddenly ditched good-guy Richie for slightly freaked-out good-guy Richie (feeling guilty over cheating on Lori Beth, Howard is hilarious as he claws at his face, yelling, "Cheat! Cheat! Cheat! Guilt! Guilt! Guilt!"). His relationship with Lori Beth, however, is frankly dull by this point; the writers are obviously more interested in keeping Happy Days in Fonzie hijinks, rather than turning it into a romantic comedy for Howard and Lynda Goodfriend. His "career" as a college journalist is pretty much ignored, too; and he spends far too much time reacting to Fonzie, rather than interacting with him. Still...check out Howard's face during scenes when he's just part of the background: his eyes are bright, and he's taking in everything.
As for Henry Winkler...it's difficult to watch how far down the ladder he's taken Fonzie (with the "help" of the lazy writers and all the special interest groups that over time turned the once-dangerous, threatening Fonzie character into some kind of walking/talking embodiment of their social concerns--watch Fonzie eat his veggies, and get a library card, and wear glasses, and cry, and pretend to be weak to really be strong). As I wrote in my third season review, when the show went to three-camera live set-ups, the effect on Winkler was electrifying. He was flying off the consistently funny scripts and the wild audience reactions to his creation. How then is it possible to see him so toned-down and just plain slow after a mere three years? No longer unzipping that stupid brown leather jacket for fear of seeing his paunch--what 50s hood wore a brown leather jacket?--(and let's all agree to not even discuss the flared "mom jeans"...), the Fonz of this sixth season of Happy Days seems to grimace at the inevitable wild (and "sweetened") hoots and hollers from the audience whenever he makes an entrance. Sporting a strange, vaguely ticked-off stance (rather than the impassive, tough cool he used to adopt), he's either too aggressive to be funny (for some reason, it's sorta creepy at this point when an angry Winkler orders girls to come to his side and kiss him), or too perfunctory to get anything but a mild chuckle for his efforts (I can't think of one new bit of business that he does here that sticks out). His character doesn't even make sense anymore. When he defeats his "allergy" to girls, he has them lined up like a lunch buffet for some smooching (there are frequent jokes that allude to Fonzie's sex life that would cow Caligula)...but before that, he told cheating Richie he hated cheaters (since when?). In Christmas Time, when Fonzie's dad makes an unannounced visit to the unsuspecting Fonz (a should-have-been seismic moment in the series that's treated like a mere afterthought), he gets some wise advice from uber-responsible 50s dad Howard. Fed-up with Fonzie blaming himself for his dad skipping out, Howard says no matter what the excuse: screw Fonzie's dad for walking out on his family--advice that Fonzie then incoherently interprets as excusing away his father's actions as "not his fault" (a conclusion worthy of Potsie). Since when did the Fonz become so dumb? By the time the season checks out, Winkler's in drag, doing a horrible old lady's voice at the Fonz's fake funeral, while the cast of Laverne & Shirley drops by and absolutely kills in their brief cameos (Cindy Williams and Penny Marshall get big laughs fighting over the Fonz's boots, after David L. Lander and Michael McKean as the incomparable Lenny and Squiggy, bring in a giant flower horseshoe with "Good luck in your new location" written in the center). From all accounts, the Happy Days set only got more mellow and convivial as its seasons wore on, with the pleasant cast never causing a lick of trouble as it acted out its increasingly lame scripts...while pandemonium and acrimony seethed over at the tumultuous--and much funnier--Laverne & Shirley set. Maybe there is something, then, to that old Hollywood adage that went: the easier and more fun a shoot is...the more inconsequential the final product.
Clearly what do I know, though--I was obviously in the tiny minority tuning out Happy Days back in 1978-1979. Secure in its legendary Tuesday 8:00pm timeslot, Happy Days tied for the third most-watched series on television (sharing that ranking with its own spin-off, Mork and Mindy). With an absolutely unstoppable night of sitcom yoks--first Happy Days, then the number one show in America, Laverne & Shirley, then the number two show, Three's Company, then the number nine show, Taxi (followed, in the summer, with break-out Three's Company spin-off, The Ropers, which managed 8th for the year, even at that late date)--the highly regarded The Paper Chase on CBS didn't stand a chance (sad sack NBC didn't even try hard against Happy Days, first running Jack Albertson's big flop, Grandpa Goes to Washington, before replacing it with non-starter anthology Cliffhangers). A disastrous break-up of this proven winning line-up, though, would knock Happy Days permanently out of the Nielsen Top Ten next season.

The Video:
The fullscreen, 1.37:1 color transfers for Happy Days: The Sixth Season look quite good, with bright color, sharp images and good picture detail, and few imperfections. Nice.
The Audio:
The Dolby Digital English mono audio track is clean and loud, with very low hiss. Be advised: the standard Paramount disclaimer about changed music and edited content is included on the back of the DVD case (I'm no expert on Happy Days, but I'm aware of the substituted music cues from previous seasons. If there are any this time around, some Happy Days expert let me know and I'll amend the review). English closed-captions
The Extras:
I don't call taking the 24th episode of the season--the clip show Mork Returns: The Fifth Anniversary Show--out of the disc line-up and calling it a "bonus" merely because it's put under the "Special Features" menu. Clearly this is a rather crass way of capitalizing on the recent suicide of Robin Williams. Sick.
Final Thoughts:
No, it wasn't Do the Fonzie...although god knows that should have been enough to turn me into a Grandpa Goes to Washington fan. When I tuned in on September 26, 1978, to watch Fonzie's Blindness, I came in a dedicated Happy Days fan...and tuned out as an increasingly infrequent visitor. Simply put: I grew up...and it dumbed down. The scripts are mediocre at best this season, but (most of) the cast is still in there, plugging away. Hard-core fans of the series are going to buy this anyway, but a rental for Happy Days: The Sixth Season is best for anyone who might be interested.
---
Paul Mavis is an internationally published movie and television historian, a member of the Online Film Critics Society, and the author of The Espionage Filmography.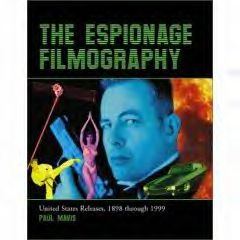 Sponsored Links
Sponsored Links