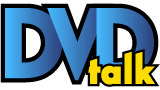 Aguirre, the Wrath of God
List Price: $24.97 [Buy now and save at Amazon]
---
From its indescribably haunting opening sequence, Werner Herzog's Aguirre, the Wrath of God (Aguirre, der Zorn Gottes, 1972) immerses the viewer with documentary-like realism centuries into the past, to a time and place and clash of cultures as strange, alien and dream-like as Ray Bradbury's Martian Chronicles. With a stolen 35mm camera and on a tiny budget ($370,000), small even by 1972 standards, Herzog maintains through its gripping story and fascinatingly authentic characters a vividly real environment that by definition is a historical drama but which far exceeds the usual boundaries of such films. Truly, it's a hypnotic, even transcendental viewing experience.



Aguirre (pronounced "ah-GII-ray") is, simply put, one of the greatest movies ever made though some, including this reviewer, would argue that Herzog's Fitzcarraldo (1982), likewise starring Klaus Kinski and again filmed in Peru, is even better.



Shout! Factory's Blu-ray, more or less released simultaneously around the world using the same transfer, is excellent, a big notch up from Anchor Bay's 2004 Herzog/Kinski DVD boxed set. Most of that set's specs and extras have been ported over or enhanced for this release.








Having conquered the Inca Empire, Spanish conquistadors and their Indian slaves descend the perilous Andes into the Peruvian rainforests in search of El Dorado. Herzog's amazing, flattened compositions makes the humans in the setting look like ants in an ant farm.


Their commander, Gonzalo Pizarro (Alejandro Repullés) orders a group of approximately 40 men to scout further downriver and return within the week. Don Pedro de Ursúa (Ruy Guerra), accompanied by his mistress, Doña Inéz (Helena Rojo), is chosen to lead the expedition, with Don Lope de Aguirre (Klaus Kinski) his second-in-command, celebrated nobleman Don Fernando de Guzmán (Peter Berling) to represent the Loyal House of Spain, and Brother Gaspar de Carvajal (Del Negro) to convert heathens along the way. Aguirre's 15-year-old daughter, Florés (Cecilia Rivera) joins them, against Pizarro's better judgment.


The journey is doomed from the start. A prologue makes plain that El Dorado, the city of gold, is but a myth created by the conquered Incas to send the conquistadors on a wild goose chase. Disaster plagues the Spaniards around every bend of the river. One of the four rafts becomes trapped in an eddy; most realize those trapped in the whitewater are dead men. By the time would-be rescuers reach them, they've been arrowed to death by unseen Indians.


The river rises unexpectedly, sweeping away the remaining rafts during the night. Ambitious, half-crazed Aguirre mutinies against Ursúa, shooting him in the chest, though he survives. Promising them riches and fame while also half-terrorizing them, Aguirre coerces the soldiers to break from King Philip II entirely and form a new country, with a reluctant Don de Guzman elected its "emperor." They build a much larger single raft, but conditions quickly deteriorate even further, with the men half-starving and under constant threat from cannibals armed with poison arrows on the riverbanks, and from Aguirre himself.


Aguirre, the Wrath of God was an immediate, worldwide hit everywhere except in its native West Germany. (A co-production with German television, it aired the same day it opened theatrically, dooming its chances. This also explains why the film is 1.37:1 standard size rather than 1.66:1 widescreen.) The picture was hailed by critics and became a cult title with moviegoers for much of the 1970s. (New Yorker Films, Aguirre's original U.S. distributor, reported that after four years the film had never gone out of circulation; it was in constant release all that time.) It was also incredibly influential: at least two-thirds of Francis Ford Coppola's Apocalypse Now (1979) clearly draws myriad elements from Herzog's film. Other movies obviously influenced by Aquirre include Roland Joffé's The Mission (1986) and Terrence Malick's The New World (2005).


Aguirre was filmed entirely on location in Peru, under dire circumstances not unlike the film's narrative, and as incredible as Coppola's disaster-plagued shooting of Apocalypse in the Philippines five years later. Aguirre was the first of five films Herzog made starring genuinely psychotic actor Klaus Kinski. At one point Kinski became unhinged by the revelry emanating from a hut where extras and some of the crew had gathered to play cards. Kinski fired three shots into the hut, blowing off the tip of one extra's finger. Later he threatened to walk off the film partway through production. Herzog became so enraged by Kinski's selfishness that he threatened to shoot the actor, Herzog reportedly saying, "There are six bullets in this gun. The first five are for you, the last for me."


The film makes plain the arduous conditions. In the opening sequence the cast is seen marching along the steep path high in the Andes and later, even more dangerously, aboard rudimentary rafts in clearly treacherous whitewater on the Huallaga and Nanay rivers. No one is doubled, not even the women, yet had anyone fallen overboard they surely would have drowned. The business with the rafts being washed away when the river rose 15 feet in a single night was added to the script when exactly that happened to Herzog's crew for real.


What makes Aguirre compelling is the manner in which Herzog so uncannily captures the environment, the period in which it is set, and the characters that inhabit it. It is, in essence, an intimate epic. Much of what happens reflects real, rather than movie-real life. The Indian attacks are terrifying because the Indians are almost never seen at all and when they occur there's chaos onboard the rafts as the Spaniards try to comprehend what's happening. The raft trapped in the eddy is upsetting because almost nothing can be done to rescue the desperate men on the other side of the river, so distant that their screams and obvious attempts to send messages to the rest cannot be distinguished.


Aguirre is rife with haunting images. A horse is senselessly abandoned on a whim, even though its meat would feed the expedition for a week. Left ashore, the doomed animal watches placidly as the raft drifts from view. At one point the expedition makes a rare landing to explore an inexplicably empty village normally populated by cannibals. Aguirre strips a black slave, believing his skin pigment will frighten them.


For a movie in which all of its characters are so obviously doomed from the start, Aguirre nonetheless mesmerizes. It's impossible to look away. Klaus Kinski's wild-eyed, lurching, and flamboyant Aguirre resembles Captain Ahab, with Aguirre walking a fine line between terrorizing and captivating his men, unhesitatingly beheading a conspirator one moment while promising the others untold riches the next.


Video & Audio


Aguirre, the Wrath of God greatly improves upon an already excellent earlier DVD release. The sharper, 1080p high-def image has obvious advantages, such as the opening shots, where the conquistadors and their slaves are much more distinguishable in the high mountains. Colors, too, are also significantly richer and truer. The region A Blu-ray disc defaults to a 5.1 DTS-HD Master Audio mix in German, which is much more immersive with its surround (and Florian Fricke/Popol Vuh's evocative avant-garde score) use than the alternate German and English 2.0 DTS-HD Master Audio tracks.


Extra Features


Most or all of the supplements have been ported over from earlier DVD versions. They include two completely different audio commentaries with Herzog, one in English and the other in German (with English subtitles). There's a still gallery and what's billed as a trailer, but which seems little more than a series of clips missing title elements and possible narration.


Parting Thoughts


Any serious Blu-ray collection virtually begins with Aguirre, the Wrath of God, one of the all-time great movies. Picture and sound are excellent, and there are some very essential extra features here, too. A DVD Talk Collector's Series title.


Stuart Galbraith IV is the Kyoto-based film historian and publisher-editor of World Cinema Paradise. His credits include film history books, DVD and Blu-ray audio commentaries and special features.
---
C O N T E N T

---
V I D E O

---
A U D I O

---
E X T R A S

---
R E P L A Y

---
A D V I C E
DVD Talk Collector Series
---
E - M A I L
this review to a friend
Sponsored Links
Sponsored Links