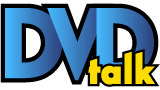 Jeff Dunham: All Over the Map
List Price: $22.98 [Buy now and save at Amazon]
---
The Movie:
Jeff Dunham has been doing standup comedy for a few years now, and his act is predominantly known as one where he serves as a straight man to the puppets he uses to crack jokes. For his ventriloquist skills have helped propel his act to international acclaim. I'm not entirely sure if this has lost him respect in popular circles, perhaps earning him a passive derision similar to Carrot Top, but not many comics can say they did a tour which took them to Australia, Singapore, Israel and England to name a few, and All Over The Map is a film that shows this.
The feature is less a documentary on the tour, and more of a highlight film of Dunham telling jokes onstage and occasionally doing some things in the countries his visits, like getting interviewed by a humorless woman that Dunham labels the 'Nancy Grace of Iceland.' Not even any shots of Dunham going through airports or drinking after a show, I guess because there is an image to protect, which I get, but at almost 90 minutes, All Over The Map is the polar opposite of what actually unfolds in the film.
A word on Dunham's jokes: if there is mockery based on the gimmick, I guess I get it, but at a high level, the ability to have some of the material he has, that may not jam a thumb in your eye but may give you a raspberry, would appear to be a smart move. Not many people could have a puppet named Achmed the Dead Terrorist into the Middle East and have Jews and Palestinians laughing, and he manages to handle it well.
With his timing and ability to charm on display in All Over The Map, the downside is that there is very little on the feature past the charm that captures the imagination for all 90 minutes. You start to feel yourself get a little weary halfway through, though the occasional crowd requests that Dunham takes (including a fan who wants him to help propose to his girlfriend, obviously a devotee of Franklin Bluth) would be charming in better executed films, in All Over The Map, you question the well-being of some of those in the crowd.
I don't begrudge Dunham's comedy or what he uses to perform onstage by any means. But in these films (his third that I know of), even if there was little evolution in jokes, there would be a little bit of evolution in the films that are released. But I guess, why fix what isn't broken I guess.
The Blu-ray Disc:
The Video:
Presented in 1.78:1 widescreen and using the AVC codec for high-definition, All Over The Map looks to be a mostly handheld affair, with traditional concert lighting for the shows, with what looks like a GoPro fixed on some of the crowd from time to time. The exterior shots are decent though not special, and the concert shots are straightforward with little color reproduction problems. Flesh tones are natural and there is some inconsistency in the black levels, though nothing troublesome.
The Sound:
Dolby TrueHD 5.1 surround which hey, it's not DTS-HD MA that I've heard on most other Blu-rays, no big deal. But there is a bit of directional activity and channel panning on the animated planes that truck cartoon Dunham over Europe and the Middle East. The rear channels are represented nicely in the crowd laughter and applause, Dunham's jokes come through the front of the theater nicely and without complaint. As far as stand-up discs go, it's not bad.
Extras:
About twelve minutes of additional footage of and with Dunham in various locales on said tour is the only extra to speak of.
Final Thoughts:
All Over The Map provides a nice look at Jeff Dunham's comedy material and that he is able to connect with audiences of varying religions, credos and colors. But it is basically just that, Dunham's comedy material, with no depth that is explored, and an act that for most people, is going to tire long before the end credits roll. It is a nice technical disc for this genre, and the extras are bland, I would recommend renting before holding up a puppet to throw your voice for the purchase.
Sponsored Links
Sponsored Links