Action-filled Technicolor triple feature from Fox. 20th Century-Fox's Cinema Archives' line of hard-to-find library and cult titles has released Red Skies of Montana, The Siege at Red River, Untamed, a three-disc collection of these previously released Archives titles. Forest firefighting actioner Red Skies of Montana (also known as Smoke Jumpers), from 1952, stars Richard Widmark, Constance Smith, Jeffrey Hunter, Richard Boone, Warren Stevens, James Griffith, and Joe Sawyer, and is directed by Joseph M. Newman. 1954's Civil War Western, The Siege at Red River, directed by Rudolph Mate, stars Van Johnson, Joanne Dru, Richard Boone, Milburn Stone, Jeff Morrow, and Craig Hill. And Untamed, from 1955, is a CinemaScope South African adventure epic directed by Henry King, and starring Tyrone Power, Susan Hayward, Richard Egan, Agnes Moorehead, Rita Moreno, Hope Emerson, and Brad Dexter. Aspect ratios are always the first concern for later-year Cinema Archives releases, so let's detail those upfront. No problems with the first two fullscreen releases (The Siege at Red River, shot in 1953, did not use CinemaScope, while there's no information on whether or not it was matted for projection in early 1954--which was entirely possible...although no reviews from that time mention a wide image. The framing however, looks correct here). As for Untamed, it's not anamorphically-enhanced, but at least this flat letterboxed transfer maintains the correct widescreen proportions. Overall--this triple feature is a fairly entertaining grouping if you're in the mood for undemanding action. Let's look very briefly at each movie.
RED SKIES OF MONTANA
The National Forest Service "Smoke Jumper" barracks and airfield, Missoula, Montana. An emergency call comes in: there's a fire spotted in the Selway National Forest, at the inaccessible Bugle Peak. Superintendent Richard Dryer (Richard Boone) sends for the parachute unit next up in rotation, headed by experienced firefighter Cliff Mason (Richard Widmark), with veteran R. A. "Pop" Miller (Joe Sawyer) and wiseacre new recruit Charles Noxon (Richard Crenna) along for the airplane ride. Hitting the silk, the "parachute shock corps of the Forest Service" land in the middle of the raging inferno, and begin to fight it with nothing more than shovels and axes. Later in the day, however, Dryer becomes concerned when Mason doesn't check in by radio. The next morning, after the fire has burnt out, Dryer choppers into Bugle Peak, and finds the grisly remains of a few of the men...as well as an incoherent Mason, the unit's only survivor. Mason can't remember how it is he made it out of the conflagration, and that makes Pop's son Ed Miller (Jeffrey Hunter), also a smoke jumper, increasingly suspicious: maybe Mason chickened out and left his men to die. Mason can't help but feel guilty for surviving, nor can he fully accept his pretty wife Peg's (Constance Smith) assurance that he couldn't have let down his men. Mason is eventually cleared of any wrongdoing by the Forest Service, but that's not good enough--he has to remember what happened, or he'll never trust himself again. That innocent verdict isn't good enough for Ed, either, who means to make Mason pay for what happened to Ed's father.
From what I could gather from a few sources, Red Skies of Montana had a rather protracted production history. Initially conceived in 1948 as an adaptation of George R. Stewart's bestseller, Fire, the movie went through several proposed casts, ending with Linda Darnell, William Lundigan, and Stephen McNally, before filming actually began in the fall of 1950 in Missoula, Montana, with director Louis King at the helm, and Victor Mature, Jean Peters, and John Lund now as the stars. I couldn't find any details, but apparently both Mature and Lund suffered injuries during this initial shoot (knowing how notoriously cautious Mature was, it could have been a hangnail for him), causing delays that were unsustainable since winter was coming, as well. The production was scrapped, and a complete rewrite of the "Fire" script was undertaken for new lead Glenn Ford, in the spring of 1951 (events of the tragic Helena National Forest Mann Gulch wildfire of 1949, where 12 smoke jumpers were horrifically killed, were now loosely incorporated into the screenplay). Ford then dropped out, replaced by the final cast of Widmark (who didn't want to keep playing psychos for Darryl Zanuck), Hunter, and Irish actress Constance Smith (a troubled contract player that Zanuck originally had high hopes for...until she refused to "play the game," as it were). Shot during the summer of 1951, Red Skies of Montana was ready for release in February, 1952, hitting one last snag, however, when the studio panicked and changed the title in major markets to Smoke Jumpers, for fear ticket buyers would assume it was a Western (it didn't matter: neither Red Skies of Montana nor Smoke Jumpers made much of a dent at the box office).
Scripted by Harry Kleiner, Red Skies of Montana's central plotline of Widmark battling his own self-doubt over his actions during the fire, while fending off the increased suspicions of vengeful Hunter, may not be terribly original, but it's handled with an admirably straight-foward, straight-faced style by director Joseph M. Newman (This Island Earth, Pony Soldier, 711 Ocean Drive). Kleiner's script sets up the Smoke Jumper corps as one of those patently phony all-male job platoons you only find in movies, where everyone good-naturedly gripes and joshes and ribs each other...before waiting half a beat to give a knowing smirk that says, "you're really my best pal." When someone called out, "Come on, you monkeys! Into your cages!", everyone chuckled like chagrined little school boys...instead of yelling out the myriad "blow it out your *ss and f*ck you!" variations that would occur in real life (and that Dragnet-like opening narration is a little too stentorious for its own good). However, once the fires begin and people start dying, Red Skies of Montana gets rather somber, with Newman's semi-documentary approach to the training and deployment of the firefighters as equally detailed and formal as the fictional dramatic scenes are earnest-yet-tightly controlled (there's a stand-out sequence where a grim, determined Boone slowly discovers--off-camera--the bodies of the firefighters, charred beyond recognition, with director Newman slowly tracking his camera with him, as composer Sol Kaplan's music cues give the scene the dread of a horror movie). Kleiner and Newman take their time in showing Hunter's gradual, quiet interrogation/persecution of Widmark's conscience (Hunter's usual blankness is used to good effect here, while Widmark gets his hero/possible heel queasiness down just right), while the central mystery of how Widmark survived the fire, and why the others didn't, isn't easily sussed out, keeping the viewer interested and guessing up until its reveal. The fire sequences are superlative, looking genuinely dangerous as trees believably explode into flames close to the actors (and stuntmen). SPOILER ALERT! While the ending lets off the vengeful Hunter way too easily--how cool would it have been to have the movie wrap-up the way we want it to: Widmark, almost beaten to death, leaves vanquished Hunter to roast in the flames--it's still a high-octane action set piece, vigorously staged by Newman, and beautifully cut by pro editor William Reynolds. A nice find in this relatively obscure actioner.
---
THE SIEGE AT RED RIVER
November 9th, 1864. With Lincoln re-elected and Johnny Reb on the run, the political and military situation for the South looks increasingly desperate. So a little "leveler" like a famous Gatling gun, capable of shooting 250 rounds per minute, would come in mighty handy for the Confederates...and it's Captain James S. Simmons' (Van Johnson, miscast...but game) job to steal one from the Union Army. This he does, with the help of Sgt. Benjamin Guderman (Milburn Stone, always an unamusing, annoying crank), right out from under the nose of Pinkerton detective Frank Kelso (Jeff Morrow, good and stiff). Posing as traveling salesman "Jim Farraday," Simmons and Benjy hide the crated gun in a piano as they cross Ohio towards the West, singing from town to town their coded song, which prompts that town's Confederate spy to contact them, and tell them where to go next. Meeting beautiful Reb-hatin' Nora Curtis (Joanne Dru, gorgeous and completely wasted here) presents no problem with Simmons, who plays up his alias' supposed conscientious objector status to keep her at arms' length...and to keep the gun safe from prying eyes. Unfortunately, their latest contact, amoral, avaricious Brett Manning (Richard Boone, the only one to make an impact here), has other ideas for the gun--like selling it to Chief Yellow Hawk (Rico Alaniz), since the Rebs are clearly on the way out, and the Indians have lots and lots of gold. When Nora and Simmons discover that the Indians plan on wiping out a Union fort, will they help Kelso foil the assault?
Unsurprising but smooth and confident Civil War spy oater. Written by pro Sydney Boehm (When Worlds Collide, The Big Heat, Violent Saturday, Rogue Cop), The Siege at Red River has a lot of potentially interesting undercurrents in its standard spy story, here grafted onto a Civil War vs. the Indians framework--0with not one of them further expanded or elaborated upon. Of course we have one line about the age-old cliche "I'm a spy to you, but a patriot to my people," and another from Van, stating that the men he's supposed to save in the fort are no different than the men who burned his home in Atlanta (we don't even need Dru telling him innocent women and children are in there, to predict he's going to eventually help). Avoidance of anything thematically complex seems to be the M.O. here. Simple espionage shenanigans like Johnson and Stone singing their code song (Tapioca!), or stashing the gun right under the nose of the beautiful Reb hater, alternate with equally standard Civil War/cavalry and Indians action scenes that are certainly well-executed...but in the end, without a grounding interest.
Too bad that Zanuck and producer Leonard Goldstein decided early on in the script development stage--from what I've read--to the make the Indians renegades, rather than "legitimate" Sioux (and you can debate that distinction, too). Contrary to how a few critics have taken this change--it certainly wasn't an indication of "sensitivity" to Native Americans, as I've recently read from one critic--this switch-up is crucial in eliminating a lot of potentially messy, uncomfortable script problems inherent in "legitimate" Indians defending their land against encroaching Whites--Union or Confederate (there was a quote supposedly from Goldstein, discussing the script, which read, "This is an outlaw band of Indians who prey even on their own people.... These people are not fighting for their land or for their rights or anything noble like that....They steal from both the North and the South, "). How much more interesting and contradictory and complex would The Siege at Red River have been, if the Indians' assault on the fort had been more "right," if you will--not a matter of greed, but of sovereignty? Even better is the potential to explore the impact of that Gatling gun on the dynamics of the fight. It's no surprise that Goldstein was also quoted as saying the Gatling was the "atomic bomb" of its time. It wouldn't have been that hard to expand on that juicy comparison, and draw The Siege at Red River's conflict lines right along the then-current 1950s Cold War tensions: the Gatling is the A-bomb; Boone is the Rosenbergs giving it to the Indian Rooskies, with the ideologically conflicted, warring strata of American society banding together to defeat the common Commie Indian enemy. How hard would that have been to suggest? And yet, The Siege at Red River reduces this potentially fascinating development into simple "North and South uneasily come together to kill the all-bad Indians." Oh, well...at least director Rudolph Mate (D.O.A., The Violent Men, The 300 Spartans) knows how to keep everything moving at a nice clip, inbetween staging some particularly nice large-scale action sequences. If that's all The Siege at Red River has to offer--assured-but-pedestrian dramatics wrapped around competent thrills--then that's enough, I supposed...but it could have been more than that. A lot more.
---
UNTAMED
County Limerick, Ireland, 1847. South African freedom fighter Paul Van Riebeck (Tyrone Power) hopes to buy horses for his men from Squire O'Neill (Henry O'Neill)...once he breaks the bridal of O'Neill's gorgeous, tempestuous daughter Katie (Susan Hayward). However, Paul's first and only love is the Dutch Free State (don't know what that is? That's okay--neither does the movie, apparently...), so Katie's not going with him when he returns to South Africa. So...prompted by the deadly Irish potato famine and the death of her father, Katie promptly marries neighbor Shawn Kildare (John Justine), gets pregnant, and sets off for--you guessed it--South Africa. After hearing that Paul's commandos are the escort for a wagon train of new farmers traveling through Zululand, Katie presto! cajoles Shawn to become a farmer--a move that gets a sneer from her nursemaid Aggie O'Toole (Agnes Moorehead), who knows exactly what Katie is up to. The ramrod of the train, strapping, violent he-man Kurt Hout (Richard Egan), makes no bones about why he's being so nice to Katie...and she makes no bones about letting him be nice to her, to make easier the arduous trip. A sudden attack by thousands of bloodthirsty Zulus conveniently wipes out of the picture a fatally-speared Shawn, with the arrival of Paul and his commandos doing more than Shawn's sudden demise to set the "grieving" Katie's heart all a'flutter. Throwing over lunkhead Kurt for Paul, Kurt vows vengeance, but Paul whips him in a bullwhip fight (I'm not making this up), and promptly sets up illicit housekeeping with Katie in their new land, while conveniently knocking her up in the process. But Paul grows restless playing farmer, and returns to his men, so Katie teases Kurt into, ahem...plowing her fields, before she implores God to smite the raping Kurt (again: not making this up), before she loses everything to a monsoon, after which she becomes rich, and then poor again, and gets Paul again and loses him again, and so on and so on and so on....
Ridiculous, even stupid hysterical romantic trash...but pulpy entertainment, nonetheless. Untamed is an ersatz epic that sports a heaving, panting "historical romance" storyline that somehow comes over as both sprawling and hopelessly abbreviated, with spectacular location shooting that nonetheless features not one of the movie's stars in it. Loosely based on Helga Moray's best-selling novel, Untamed knocked around for a few years from studio to studio, where its expensive projected production costs (large scale action scenes in several foreign locations) and its challenges to the Production Code (Hayward's character is basically a whore who uses three men to get what she wants...including illegitimate children), proved unattractive. Eventually green lighted by Fox, it was originally slated to star Hayward, Robert Mitchum, and Victor Mature; however, Mitchum (who didn't want to work with Hayward) and Mature (who thought his role too small) had the sense to bail before the script was finalized. Instead, a deeply reluctant Ty Power was plugged in, to satisfy the last commitment in his now-hated Fox contract, while up-and-comer Richard Egan (thought at the time to be a viable successor to the likes of Clark Gable) was cast in Mature's supporting role. Director Henry King, Darryl Zanuck's go-to journeyman when he had a difficult project that needed a smooth, anonymous polish (In Old Chicago, Captain from Castile, Love Is a Many-Splendored Thing) evidently thought the entire production would be shot on location; however, Hayward, in the middle of a custody battle for her children, couldn't leave the country (the same thing happened with her and Gable in the same year's Soldier of Fortune), so extensive second unit footage in Ireland and South Africa was shot with doubles, while King directed Power, Hayward, and Egan at the studio and at Fox's famous Century Ranch (mattes and shaky front projection were used to compensate). When all the costs were finally tallied, Untamed came in at a hefty $3.5 million and then some, including an extensive CinemaScope-centered promotional campaign. Unfortunately, box office returns were unimpressive, with the movie losing millions for Fox.
A mishmash primarily of Mogambo and Gone With the Wind, Untamed, at a shade under two hours, plays more like an interminable three or four groaner...and yet big chunks of the story and continuity seem to be lost entirely, or blithely glossed over with a line or two from Hayward's in-and-out narration (almost always a desperate sign of a post-op fix). The movie starts with Power in Ireland, but we have no idea what he's doing there (he couldn't find horses a little closer to South Africa?); we're not given any context for his "fight" back in South Africa; nor are we given any kind of believable grounding for his violent kiss and, "You're a beautiful, murderous killer!" (what the hell does that even mean, we wonder--she killed someone?) to Hayward after a 30-second ballroom scene that looks like it cost a million dollars. And the next thing you know, we're told Irishmen are starving and she's suddenly on a boat (about 10 seconds of a stock shot of a model ship, while we're helpfully told she's married and having a baby at sea), and boom! we're in South Africa and she's sniffing around for Power (we're never given one scene with her husband that suggests she still wants Power). Later on, she gains and loses fortunes literally at the chop of a jump cut, while Power's character disappears for great big stretches of time without adequate explanation.
Politics should have played some kind of role in Untamed, since Power's inability to concentrate on anything but freeing the Boer dooms his relationship with adoring, undulating Hayward. And yet, we get absolutely no explanation for what's going on with the Dutch and the Zulus and the British (and why not even the Chinese, for that matter) in South Africa. If I didn't already know a little bit of Dutch Free State and Boer history, I would have been completely lost as to what Power is trying to achieve--since it's never explained here, not even in the briefest terms (when at one point about midway through the movie Power starts bitching about the English for the first time, my teenage son--not familiar with this historical reference--quite rightly took the movie at its word, and said, "Now what the hell do the English have to do with this whole thing?"). No less than four writers (credited, at least) worked on Untamed's bloated-yet-fuzzy, vague script--including real pros like Talbot Jennings (Mutiny on the Bounty, Northwest Passage), Michael Blankfort (Halls of Montezuma, The Caine Mutiny), and Frank Fenton (His Kind of Woman, River of No Return, The Wings of Eagles). But whether it was a matter of too many cooks or a case of Zanuck wielding some particularly heavy post-production scissors, in the end, the results were the same for Untamed's storyline: dire.
Still...this kind of trash can be entertaining if you're in the right mood for it. The location shooting is quite impressive for 1955, even if we know that's Hayward and Power standing in front of a projection screen (when they do pop up on a horse or wagon, you can spot the Fox ranch backgrounds a mile off). The battle sequences are truly impressive, particularly the Zulu attack (after seeing this, I'm convinced Zulu's Cy Endfield saw this movie a few times) and the final assault on the town of Kolesburg (the logistics of this battle were particularly well-thought out). At one point Power and Egan engage in a bullwhip fight that's simultaneously nasty and hilarious (to be honest: any movie that puts in something as gloriously camp as a bullwhip fight gets a pass from me). Egan's role is pretty thankless--we're supposed to believe that this cunning, primal animal is dumb enough to repeatedly get his chain jerked by scheming Hayward?--but at least he looks the part, and gives the turn some juice (it's too bad the handsome, powerful Egan never truly got off the ground, stuck in puffed-up second-rate garbage like this). Top-billed Ty Power comes off the best here, not-so-ironically, by showing up the least. After all: who can blame him when he's barely up there on the screen? Mysteriously in and out of the movie's narrative, Power approaches his scenes like a vaguely disinterested bystander--it's almost as if he's an observer, watching someone else make this crappy epic. He comes in, makes with the furrowed brow, and then splits, with all the intensity of someone trying to decide between the lox and the corned beef at the deli counter. He's a most amusingly languorous freedom fighter/lover. As for Hayward, Untamed is her baby, and her screen persona is a good fit with the material: lush, ripe...with a tendency to be faintly ridiculous in her insistent erotic intensity. She gets a line here--"If that's wrong and bad...then so am I,"--which could serve well as an encapsulation of her career-long appeal. When she leans over in a peasant blouse and gives incredulous Egan an eye-popping look at the goods as she purrs, "I often wondered how you were..." it's a perfect match between actor and role. In the movie's best/worst scene, where no less than God himself sends a lightning bolt down to split a tree and save Hayward from getting raped by Egan--who pays with his virility when his, um...leg is subsequently amputated--Untamed gets away with it not because the inherently ridiculous scene is any good, but because cast and crew approach it with absolutely no sense of the ridiculous. If they're taking all of this straight, then so can I...inbetween constantly cracking up. I truly admire such professionalism in the service of twaddle--and twaddle, indeed, is Untamed.
The Video:
The fullscreen, 1.37:1 color transfer of Red Skies of Montana is on the pinkish side, with registration problems, and muddy stretches. The Siege at Red River's color is a little brighter...but not by much, while grain and some print damage caused some notice (at one point, a prominent line of green sprocket repair tape was seen). Untamed's flat, letterboxed 2.35:1 image--why doesn't someone at the Archives proof the copy? The back of the box says it's fullscreen--is dark and grainy, and doesn't look very good blown up on your big monitor...unless it's a really, really sunny shot. Too bad.
The Audio:
While Untamed sports a rather nice stereo mix (with some minor directional effects), the other two titles have clean, low-hiss Dolby Digital English mono audio tracks. No subtitles or closed-captions for any of them.
The Extras:
No extras.
Final Thoughts:
Action first, iffy color transfers second...and drama last. Red Skies of Montana is the surprise success here, with potent action and a serious-minded, low-key storyline that engages you. The Siege at Red River is competent but unimaginative, while faux-epic Untamed is serious garbage...but not unentertaining, provided you're in the mood for such nonsense. All in all: I'm recommending Fox's Cinema Archives's triple feature Red Skies of Montana, The Siege at Red River, Untamed.
---
Paul Mavis is an internationally published movie and television historian, a member of the Online Film Critics Society, and the author of The Espionage Filmography.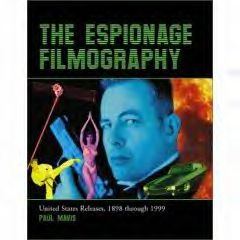 ' "
The Video:

The Audio:

The Extras:

Final Thoughts:

---
Paul Mavis is an internationally published movie and television historian, a member of the Online Film Critics Society, and the author of The Espionage Filmography.