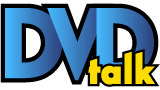 Valerie and Her Week of Wonders
List Price: $39.95 [Buy now and save at Amazon]
---
The Movie:
Directed by Jaromil Jireš in 1970, Valerie And Her Week Of Wonders is a surrealist fairy tale of sorts that is offered up from the point of view of a thirteen year old girl named Valerie (Jaroslava Schallerová). Orphaned some time ago, she lives with her grandmother (Helena Anýzová) in a rural village in Czechoslovakia and she spends much of her time tending to the different animals raised around the home. Her life is reasonably simple until a troupe of actors arrives from out of town, which is in turn followed by the arrival of some missionaries. As these strangers arrive, Valerie gets her first period and as this occurs, the real world and Valerie's fantasy world begin to meld into one.
As the story evolves, Valerie begins to become increasing interested in a young man named Eagle (Petr Kopriva). Around the same time, her grandmother goes missing and Valerie is led to believe that it's because she was seduced and then abducted by a vampire (Jirí Prýmek).This is followed by the arrival of Valerie's somewhat estranged cousin, a dead ringer for her grandmother but who also seems to have bloodletting on her mind. You'd think with all of this going on that Valerie would find some help from the town priest (Jan Klusák), but seemingly like everyone else in this world, he too wants something from the young woman.
Valerie And Her Week Of Wonders is a movie full of maybes. There's a lot you can read into the story, as the film drifts between worlds and asks us to decide for ourselves what it all means. On the surface the movie can read simply as a girl coming to terms with growing into a woman, her imagination running wild with all of what that entrails, but if you dig deeper, you'll certainly find more. Without spoiling a film so ripe for individual interpretation let it suffice to say that the characters aren't always as simple as they seem and that a few of them most definitely tie into Valerie's familial history, supplanting some of what is missing in her life. There are also some interesting political allegories that can be made in the film as well if you think about the climate of Czechoslovakian society in that regard around the time that the film was made. It's hard to detail this too much without ruining a lot of what makes this movie so interesting (so watch it first before delving into the extras on this release) but this would seem to have been on Jireš' mind when making the film. It makes you think and ensures that this is movie well worth multiple viewings, and it's entirely possible that after seeing the picture a few times you'll come away with multiple (and entirely valid) interpretations of it.
Visually, despite the fact that the film does deal in some dark subject matter and that it does contain vampires, Valerie And Her Week Of Wonders feels more like the product of a young woman's very active imagination rather than a horror movie. This is closer to Alice In Wonderland than is to Nosferatu, though you could make valid comparisons to both films, each seeming to have inspired what we see here. Valerie does often find herself in situations that are legitimately dangerous, either to her physical well-being or her purity, but the threat never seems real and that's likely because it's not there in the first place but imagined. The visual style employed here does do a great job of occasionally going for some eerie imagery though, the most obvious example being the vampires, but there's a vein of black humor running through their scenes that keeps them from ever getting inappropriately horrific.
The film's pacing and structure is odd, to say the least. It's at times a very surrealist series of set pieces that feel linked together only by the character of Valerie rather than any sort of logic, but again, repeat viewings will help here. Jaroslava Schallerová is very well cast as the catalyst for all of this lunacy. She looks the part and is quite interesting to watch while she goes about essentially exploring a strange new world of her own creation. The rest of the cast do fine work, with Jirí Prýmek as the vampire and Helena Anýzová as the 'grandmother' both standing out and delivering great, memorable performances.
The Blu-ray:

Video:


Valerie And Her Week Of Wonders arrives on Blu-ray in 1.37.1 fullframe in an AVC encoded 1080p high definition transfer from Criterion taken from a new 4k master. Those who have seen the movie before may take issue with the fact that the colors are represented differently here than they have been in the past, as is made obvious by the presence of a mild blue tint evident through much of the movie. Some will take issue with this but otherwise this transfer is excellent. Detail is much, much stronger than it has been on past DVD releases and color reproduction, even with the blue tint, also looks very good. There's no evidence of digital manipulation and so the image is free of noise reduction and edge enhancement, while the black levels are nice and solid and show good shadow detail and no crush problems. The color scheme is cooler looking here but past releases have had some pretty intense contrast issues, none of which make their way to this disc. It really does look great and outside of a minor scratch or two and the occasional white speck the picture is surprisingly clean. This is a massive upgrade over previous DVD editions.
Sound:
The original Czech language soundtrack is included here in LPCM Mono with optional English subtitles and it sounds quite good. There are no problems with any balance issues here, the dialogue sounds to be mixed in properly with the score and effects work. Hiss and distortion are never problematic and there are no problems here, in fact, there's actually some impressive depth to some scenes, particularly when it comes to the music. Criterion have also included the optional alternate 2007 'psych-folk soundtrack' to the film by the Valerie Project as an alternate audio option, though it's presented in Dolby Digital 2.0 format. Despite the fact that it's not lossless this is an interesting alternative to the original Czech option and while it certainly maintains the movies intended tone and feel, it's different and worth checking out just for the experience.
Extras:
Extras start off with three early short films by Valerie director Jaromil Jireš: Uncle (1959), Footprints (1960), and The Hall of Lost Steps (1960). These are interesting additions to the feature itself as if you pay attention to the themes and ideas presented in each of these short films it isn't hard to see how and why Jireš would wind up delving into the territory he delves into in Valerie. The theme of a child being forced to confront dangers a child shouldn't necessarily have to confront is a recurring one here and in the feature attraction.


The disc also includes a new interview with Czechoslovak film scholar Peter Hames, the author of Czech And Slovak Cinema: Theme And Tradition, that recorded this year specifically for this release. He speaks for just under sixteen minutes on the themes explored in the film, its unique visual style, some of the cast and crew that worked with Jireš on the film and more. It's insightful and quite interesting. We also get some archival interviews from 2006 with actors Jaroslava Schallerová and Jan Klusák. Schallerová speaks for almost sixteen minutes and Klusák for just under six and they discuss their performances, their thoughts on the film and their characters. The sixteen minute More Than A Soundtrack featurette takes a look at The Valerie Project and how the band came to be as well as their work creating the alternate soundtrack option included on this disc.
Also included inside the keepcase is a full color booklet that includes some nice stills from the film, credits for the movie and the disc and last but not least an essay by critic Jana Prikryl that does a very good job of providing some socio-political context for the film and exploring its origins.
Final Thoughts:
Valerie And Her Week Of Wonders is a an arthouse film that is as bizarre as it is compelling and genuinely enchanting. A movie well worth watching more than once, it's beautiful, strange and ripe for interpretation. Criterion's Blu-ray release is a good one, offering up a transfer that marks a massive upgrade over previous releases in terms of quality and which contains some excellent supplements as well. Highly recommended.
Ian lives in NYC with his wife where he writes for DVD Talk, runs Rock! Shock! Pop!. He likes NYC a lot, even if it is expensive and loud.
---
C O N T E N T

---
V I D E O

---
A U D I O

---
E X T R A S

---
R E P L A Y

---
A D V I C E
Highly Recommended
---
E - M A I L
this review to a friend
Sponsored Links
Sponsored Links