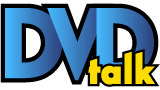 List Price: $19.95 [Buy now and save at Amazon]
---
The Movie:
In this New World production, actress Monica Gayle plays Jamie, a sixteen year old girl from rural Tennessee who just loves country music. When we first meet her, she's skinny dipping at the local pond listening to her favorite singer, Jeb Hubbard (Glenn Corbett). A teenage boy peeks in on her and hides her clothes, forcing her to come out naked and when she does, well, he just can't help it… he forces himself on her. This will be a recurring theme throughout the movie. The next day after church, her three brothers beat the snot out of the guy but when Jamie gets home, she takes a beating of her own from pa, who accuses her of blasphemy for listening to music on her earphones in church.
At this point, Jamie decides she's had enough. She hitches a ride with two truckers to Nashville with only a bag of clothes and a cheap guitar. After an incident where a pair of cops figures these truckers are up to no good, she finally makes it and promptly sets up shop at the YWCA, but not before getting pawed by country singer who offers her a ride into town. She makes a friend at the YWCA named Alice (Marcie Barkin) but no sooner do they hit it off then she and her boyfriend split for greener pastures. Alone, Jamie winds up taking a job at a massage parlor. She works only as the receptionist at first but soon enough she's forced to strip down to her birthday suit. When one of her clients gets a little too eager she flips out and he responds in kind. Before you know it, Jamie's doing a stint in jail where she has to fend off the unwanted advances of a lesbian warden. She makes another friend here though, and once she's out that friend introduces her to a guy named Kelly (Roger Davis), a session musician for Johnny Rodriguez (who plays himself). He's got some connections and before you know it, he's introducing Jamie to some power players in the country music scene. Unfortunately for her, all they want out of her is a quick lay. Eventually though, Kelly gets her in front of Jeb Hubbard himself, fully aware that he's got a taste for young flesh. He takes an immediate liking to pretty young Jamie but so too does he see her legitimate talent. He signs her to a contract but makes it very clear that if she wants to make it he gets to call all the shots and that she has to do everything that he tells her to...
An enjoyably sleazy low budget knock off of Coal Miner's Daughter, this picture gives Monica Gayle, best known for a string of exploitation and softcore films like Switchblade Sisters and Nick Millard's fetish Roxanna, the chance to star in a feature. She does alright here. Granted, she was likely cast as much for her looks as for her acting ability but she's got that young, naïve, girl-next-door sort of charm that you need for a role like this. She looks the part, which is half the battle right there, and while she's not going to ever make anyone's 'best of' list she carries the film well enough. The supporting players are fun here too. Glenn Corbett is a bit of a scene stealer as Jeb. When he's on stage (and lip-synching) he's a kick to watch, all decked out in some very fancy attire, but it's when he's backstage drinking and womanizing and fighting with his wife (played by Judith Roberts of Eraserhead!) that he really shines. The guy just oozes with lecherous intent, and as such, he nails it.
The story plays out like pretty much any 'small town girl goes to the big city to make it' story would. It hits all the right notes along the way. We know early on that Jamie is going to get involved with all the wrong people and she does. This not only allows the familiar story to cover all the requisite plot points there but it also provides plenty of opportunity for Gayle to get undressed (and let's be honest: that was no doubt a big selling point for the picture). Political correctness never factors in here and the rape scenes aren't meant to have any real impact (though there is one exception in a scene where Jamie surprisingly freaks out when one of the truckers touches her leg). It just sort of happens and Jamie just sort of moves on.
This isn't deep, it isn't even all that original. Everyone is out to screw poor Jamie and all she wants is a chance to prove her talent. The movie is well paced though and the soundtrack is actually really fun. The 'live' scenes and the scenes set inside the recording studio offer up ample opportunity for music aplenty and the original compositions come up with for this picture really work. If you enjoy drive-in style dramatic exploitation and have a thing for seventies country music and all the glitz and glamor that it entails,you'll probably get a kick out of this.
The DVD:

Video:


Nashville Girl arrives on DVD in 1.78.1 anamorphic widescreen and generally the transfer is quite strong. There are a few vertical scratches noticeable here and there and the odd blemish does pop into the frame but by and large the quality of the image is good. Colors are reproduced very nicely, this is really evident in the concert scenes where the different colored lights play a big part in the visuals, while black levels stay pretty solid. There's a bit of shimmer here and there, you can spot it on some of the patterns in the wardrobe choices, but not problems with mpeg compression artifacts or edge enhancement. All in all, this is a good looking disc.
Sound:
The English language Dolby Digital Mono sounds just fine. With a few exceptions where the levels drop just a bit, dialogue stays clear and easy to follow. There are no problems with any balance issues. The score and the music have pretty good presence and range and there aren't any problems with any hiss or distortion to note.
Extras:
There aren't a ton of extras here, but we do get a give minute interview with Roger Corman who speaks about co-producing the film, where some of the ideas for the picture came and about his thoughts on the picture's cast. Outside of that we get a theatrical trailer for the movie, a Trailers From Hell version of the film's theatrical trailer, the option to watch the disc in trivia mode (meaning you get an optional intro/outro with Katarina Leigh Waters in horror hostess mode), menus and chapter selection.
Final Thoughts:
Nashville Girl is an enjoyable and entertaining slice of seventies drive-in cinema. Monica Gayle's fanbase will appreciate the fact that she gets a lot of screen time here and Glenn Corbett is awesome opposite her lead. Scorpion's DVD isn't stacked with extras but the Corman interview is interesting and the disc looks and sounds pretty good. Recommended for fans of exploitation pictures and sleazy country music movies!
Ian lives in NYC with his wife where he writes for DVD Talk, runs Rock! Shock! Pop!. He likes NYC a lot, even if it is expensive and loud.
---
C O N T E N T

---
V I D E O

---
A U D I O

---
E X T R A S

---
R E P L A Y

---
A D V I C E
Recommended
---
E - M A I L
this review to a friend
Sponsored Links
Sponsored Links