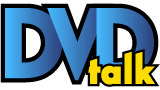 List Price: $14.98 [Buy now and save at Amazon]
---


http-equiv="content-type">





Blast from the Past is a romantic-comedy
starring Brendan
Frasier (The Mummy) and Alicia Silverstone (Clueless).
The film was
produced by Renny Harlin (The
Long Kiss Goodnight, Cliffhanger) and Hugh Wilson (Dudley
Do
Right, WKRP in Cincinnati). Directed by Hugh Wilson
(The
First Wives Club, Guarding Tess), Blast from the Paststyle=""> blends the 60's and 90's while telling a
sweet, charming, and entertaining story.




The story centers
upon Adam (Brendan Frasier), who is raised underground in a
high-tech shelter with his dad, Calvin (Christopher
Walken) and mom, Helen (Sissy Spacek). In preparation for a
possible
nuclear attack, Adam's mad-scientist
inventor dad created a big, elaborate nuclear fallout shelter for the
family to
live in under their household as if it were actually their normal home.




During the 1960's,
a bomb is dropped around their house and Calvin mistakes it for being a
nuclear
attack. Within just a few moments he goes underground into the fallout
shelter
with Helen. Adam is born and raised in the shelter and spends 35 years
growing
up in a 60's style environment. He is "home-schooled" by Calvin and
watches old TV show reruns and listens mostly to the records of Perry
Como and Dean Martin. The family lives off of a seemingly endless
supply of
canned goods and bottled Dr. Pepper (which Calvin prefers warmed).




Then one day the fallout shelter gives a message
indicating
it's OK to go out. Calvin heads out alone and is shocked by the
drastically different
neighborhood and think it's a post-apocalyptic world following a
nuclear attack. Their
house has been replaced by a heavy-metal bar and the owner (Joey
Slotnick) thinks
Calvin in some kind of spiritual savior.




Deciding they need to get more supplies and
continue to live
in the fallout shelter (rather than join the world above), Calvin and
Helen
decide to send their son Adam out into the world to bring back more
food and
household necessities. Along the way, Adam meets Eve (Alicia
Silverstone), who becomes
his aid and gets a high-paying job out of helping Adam gather supplies.
Adam
and Eve start to connect to each other and a romance brews between
them. Adam's
journey becomes one full of surprises. Will Adam and his parents join
the
modern world? What will happen between Adam and Eve?




The cast is exceptional in Blast From the
Past. The
performances from Brendan Frasier and Alicia Silverstone are equally
charming.
The comedic sensibilities of Frasier and Silverstone seem well matched
and they
make a good pairing. Christopher Walken (Pulp Fiction, The
Deer
Hunter) and Sissy Spacek (The Help, Carrie) are
exceptional as
Adam's parents and both lend a decidedly comic element to the
over-the-top
storyline. Walken delivers an especially memorable performance as the
goofy
scientist. Dave Foley (The Kids in the Hall, A Bug's Life)
also
makes a strong impression as Eve's best friend Troy (who helps Adam and
Eve along their journey).




The original music score was composed by Steve
Dorff (Growing
Pains, Murphy Brown). It's a charming and fun score that
gives the
film an upbeat sound. The film also features a lot of music selections
from
various artists: including some from pop/rock artists of the 90's as
well as
classic 60's musicians like Perry Como and Dean Martin. The film has a
good combination
of different styles of music and the blend fits the storyline
perfectly.




The cinematography by José Luis Alcaine (Volver,
Sound
of the Sea) is colorful and vibrant. Blast from the Past
has surprisingly
beautiful cinematography which is quite creative. With scenes set in
the 1960's
the film uses a brighter and more upbeat range of color. During the
nighttime
scenes taking place in the modern-world 1990's, the film has a dark
color palette.
Alcaine is an excellent cinematographer who finds a great way to make
this an
upbeat and colorful romantic comedy while also utilizing the right
style for
each scene in the film.




The production design by Robert Ziembicki (Scream
2, Dead
Man) is impressive and accurate with the contrasting period styles.
The film
has great sets. The design of the
fallout shelter is well-designed and makes the film much more
impressive from a
production standpoint. Ziembicki helps make this film both an
interesting period piece and modern production.




The costume designs by Mark Bridges (Silver
Linings
Playbook, There Will Be Blood) faced a challenge that was
similar to
what was required from the production design. Bridges needed to make
attire
that fit these characters perfectly in the 1960's aspect of the
storyline and
the trends of a modern 1990's world. The costume designs are excellent
(and the
dance-attire for the club scene stand out as notably impressive
costumes). The
overall effort is tremendous and works remarkably well.




Written by Bill Kelly (Enchanted, Premonition)
and Hugh Wilson (from a original story by Bill Kelly), Blast from
the Past takes
an interesting concept and forms an engaging romantic-comedy from it.
Though
some of the fun of the filmmaking is the focus on the different styles
in each
decade, the biggest ingredient is the love story between Adam and Eve.
It's a
charming romance which is well-written and that element helps ground
the sillier aspects of the concept. Hugh Wilson (Dudley Do Right)
does a good job as director: giving the film an interesting style and
bringing forth impressive performances from the cast. Overall, Blast
from the Past is a delightful trip of nostalgia combined with a
(at-the-time) modern approach.




The Blu-ray:





style="">

---
Video:
Blast from the Past arrives on Blu-ray
with an
impressive 1080p MPEG-4 AVC encoded presentation in a 2.40:1 widescreen
aspect
ratio. The high-definition debut of the film is technically superb and
features
strong encoding with a 28 mbps bit-rate. This is a great presentation
with
excellent color reproduction and clarity. It's
a nicely filmic release.
Audio:
The 5.1 DTS-HD Master Audio
presentation is quite strong. This is an excellent
sounding 24bit lossless audio mix and encode. The quality of the mix is
surprisingly
superb (with good use of the surrounds). During the action moments
early on in
the film, the bass is impressive. The film utilizes the surrounds well
for
the music and during a night-club scene it boisterously uses the
surrounds to great
effect. This is a quality presentation of a high-quality sound design.
Extras:
The original theatrical trailer is included.
That's all,
folks!
Final Thoughts:
Blast from the Past is a quality
romantic-comedy
which features excellent lead performances from Brendan Frasier and
Alicia
Silverstone. Christopher Walken and Sissy Spacek are also terrific in
their
supporting parts. The concept is creative fun and the film manages to
be both
charming and entertaining.
The Blu-ray release from Warner Bros. features a
terrific
presentation. Though the release lacks notable extras, fans of the film
will
certainly appreciate it's nice high-definition debut. This is a quality
release
that only disappoints in its lack of extras (a cast reunion would have
been great).

Recommended.style="">
Neil Lumbard is a lifelong fan of cinema. He aspires to make movies and has written two screenplays on spec. He loves writing, and currently does in Texas.
---
C O N T E N T

---
V I D E O

---
A U D I O

---
E X T R A S

---
R E P L A Y

---
A D V I C E
Recommended
---
E - M A I L
this review to a friend
Sponsored Links
Sponsored Links