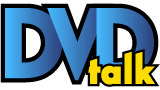 Fox // Unrated // September 22, 2015
List Price: $19.98 [Buy now and save at Amazon]
---
The Movie:


The 1935 musical Here's to Romance stars the big-voiced Nino Martini as a sweet-tempered opera singer who comes under the patronage of a wealthy woman intent on making her husband jealous. This fluffy, pseudo-European sophisticated comedy in the mold of Ernst Lubitsch represents the (pre-20th Century) Fox Studio's attempt to get on the operetta bandwagon, with mixed results. The little-seen film has been reissued as part of the Fox Archives series of vintage movies on made-to-order DVD.


Here's to Romance is a charming if slight and formulaic musical, hampered mostly by Nino Martini's lack of screen presence. As Nino Donelli, a poor Italian singer needing the support of a wealthy patron, Martini gesticulates and bellows with his muscular tenor voice as if trying to grab the patrons in the last row. In this story, Nino is a simple fellow who wants to make people happy with his singing. His talent brings him to the attention of Kathleen Gerard (Genevieve Tobin), a patroness of the arts looking for a male artist to sponsor in an effort to get back at her philandering husband, Emery (Reginald Denny). Emery has a similar thing going with Rosa (Maria Gambarelli), a beautiful ballerina, although their affair comes to an end when Rosa decides to give up dancing after falling for a Frenchman. Emery then decides to set his sights on another beautiful dancer, Lydia Lubov (Anita Louise) - who happens to be Nino's girlfriend. Upon hearing that Nino has been lying about accepting Kathleen's money, Lydia decides to break up with Nino, accepting Emery's offer to travel with him to the U.S. Meanwhile, the distraught Nino flops upon his Paris debut. Eventually, Lydia becomes the toast of New York's dance world. Nino, meanwhile, is in the same city, reduced to singing sheet music at a 5 and 10-cent store. Only a chance encounter and Lydia's new-found connections can make the passionate, star-crossed artists happy again.


Although Tobin, Denny and the gorgeous Louise do their part to add some allure, Martini pretty much dominates Here's to Romance. His first scene has the singer practicing scales in a strident voice which could break glass, which sets the tone for everything else to come. As an opera performer, he's possesses a strong, Pavoratti-like presence - the film even offers up a faithfully recreated scene from Tosca for the man to strut his stuff. As an actor, however, he couldn't be more flat and boring. Martini aside, the screenplay is completely unexceptional, dotted with faux-Lubitsch attempts at sophistication ("I think I'll find a restaurant where the food is simple and bad, and the people are simple and good."). Director Alfred E. Green (Baby Face; The Jackie Robinson Story) competently visualizes this familiar material with some interesting, appealing photography choices - such as shooting down through tree branches or in the midst of congratulatory flower bouquets.


Here's to Romance is fairly unusual amongst Fox Cinema Archives releases. On the Internet Movie Database, the movie hasn't yet accumulated the five votes needed to calculate an average user rating - a likely indication that it hasn't been seen anywhere in quite some time. Although Here's to Romance is no great shakes as a movie, its presence on DVD bodes well for other films from Fox's pre-1936 library getting exposure. Aside from this release, however, the only other early Fox films reissued on DVD that I know of came as part of box sets devoted to John Ford and Will Rogers. Some of the reason for the scarcity of these early Fox features comes from the fact that many got destroyed in a 1937 vault fire, although there are other surviving films (such as Here's to Romance) that are languishing in the vaults simply because their corporate owners don't see much value in them. Outside of Fox starting their own streaming service (like Warner Archive) or an ad-supported YouTube channel (a la The Paramount Vault), sticking with their m.o.d. DVD program might be the best option for bringing these rarely seen films back into view.





The DVD:

---
Video:


The 4:3 image on Fox's Cinema Archives edition of Here's to Romance sports a nicely mastered picture with a good amount of detail. The print itself is more weathered than other '30s-era Cinema Archives I've seen, however. For what it's worth, the constant scratches, white specks and other debris in this unrestored image put it on the same level as Alpha Home Video's products. One scene contains a splice in which a few seconds are omitted, otherwise it's an OK transfer.


Audio:


The mono soundtrack is a similarly ragged affair with some distortion and fuzz during the track's louder segments. Despite the expected pops and hiss, it's an adequate listen. No subtitles.


Extras:


None. As with other Fox Cinema Archives discs, the disc sports a simple menu and chapter stops every ten minutes in the film.


Final Thoughts:


He's no Nelson Eddy, that's fer sure - the Fox Studio's game effort to make slick haired, heavily accented Nino Martini a star resulted in 1935's Here's to Romance. Old movie favorites like Reginald Denny, Anita Louise and Genevieve Tobin nearly make up for Martini's complete lack of screen presence, resulting in a mildly pleasant diversion for operetta fans. All-around formulaic fluff, although this movie's very existence as a Cinema Archives disc bodes well for other obscure, pre-20th-Century-merger Fox films getting reissued. Rent It.



---
Matt Hinrichs is a designer, artist, film critic and jack-of-all-trades in Phoenix, Arizona. Since 2000, he has been blogging at Scrubbles.net. 4 Color Cowboy is his repository of Western-kitsch imagery, while other films he's experienced are logged at Letterboxd. He also welcomes friends on Twitter @4colorcowboy.
Sponsored Links
Sponsored Links