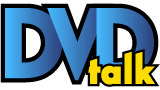 List Price: $21.99 [Buy now and save at Amazon]
---

Sometimes, it turns out that you can judge a book by its cover. The original poster art designed for Howard Hawks' adaptation of The Big Sleep (1946), replicated on each and every digital home video release of the film (including this one), features the names and faces of stars Humphrey Bogart and Lauren Bacall as prominently as the film's title. There's no hook except for who's starring...and after watching this film yet again, it's not hard to see why. Based on Raymond Chandler's 1939 novel of the same name, Hawks' film reintroduces audiences to world-weary private detective Philip Marlowe---a popular fixture in dozens of book, radio, and filmed adventures during the next several decades---after his first on-screen appearance in Edward Dmytryk's excellent Murder, My Sweet (1944).


Supremely confident in the lead role, there's almost nothing that Bogart (as Marlowe, taking over for Dick Powell after Murder, My Sweet) can't do during The Big Sleep, aside from play a convincing 38 year-old. He attracts the ladies, springs into action at a moment's notice, and dishes out witty comebacks with ease. It's a good thing too, because the odds are stacked against him when he takes a blackmail job from General Sternwood (Charles Waldron) for $25 a day, only to fall into a web of deceit, confusion, and murder. Sternwood's daughters Vivian Rutledge (Bacall) and Carmen (Martha Vickers) are involved, too...but he quickly falls for the former, which makes The Big Sleep as much an exercise in on-screen chemistry as a hard-boiled noir. These two elements cause friction more often than not...and though our leads can't be ignored when they're on screen, good luck following the story: it's messy and disorganized at best, not without plenty of memorable moments but little to string them together in a logical manner.


As such, It's impossible to discuss The Big Sleep without considering its pre-release history: shot during a three-month window that ended in January 1945, the original cut was ready for release two months later but delayed more than a year. This was done for two reasons: (1) to beef up the screen time of Bacall (who, in the meantime, had married Bogart after their well-publicized affair during the production of Hawks' To Have and Have Not) and re-shoot other scenes after her critically panned performances in Confidential Agent, and (2) because war movies were more popular at the time. All told, the 1946 theatrical cut of The Big Sleep featured roughly 18 more minutes of Bacall at the expense of coherence: at least two supporting performances were trimmed, both part of a deleted scene that helped explain the bloated story about halfway through. Luckily, both cuts have been available on every available disc release of The Big Sleep (except this set); rather than parrot an in-depth comparison, I'll just leave this here.


Though it likely could've warranted a wider and more publicized release, Warner Bros.' overdue Blu-ray presentation of The Big Sleep arrives as part of its "Archive Collection"; either way, this is a terrific package that easily replaces their "flipper" DVD from 2000. Aside from a substantial A/V boost, we're also treated to a well-rounded collection of bonus features (including, of course, the pre-release 1945 cut also included on the older DVD). It's a fine package for a film whose production history is probably more interesting---and easy to follow---than the actual plot.

Quality Control Department
Video & Audio Quality

There's a lot to like about this 1080p, 1.37:1 presentation, as it stands head and shoulders above Warner's own 2000 DVD in every department. This was obviously sourced from a new restoration: textures are stronger, image detail is more noticeable, black levels are excellent, and there's no flagrant dirt or debris to be found at all. Contrast levels are very stable, film grain is present, and digital imperfections (excessive DNR, interlacing, compression artifacts, etc.) don't seem to be an issue either. Darkness and atmosphere are such a major part of The Big Sleep that this improved image yields a more satisfying and effective experience overall; in short, nothing of importance is lost in the shadows. Without question, this is a pitch-perfect visual presentation that fans and first-timers should appreciate.

---

DISCLAIMER: This images featured in this review are promotional in nature and do not represent the Blu-ray's 1080p source image.


---

Not surprisingly, the DTS-HD Master Audio track (presented in 2.0 mono) does what it can with the source material. Dialogue is clean and crisp, background details are balanced nicely and the score rarely fights for attention. The only potential drawbacks, such as a thin high end and modest dynamic range, are undoubtedly due to the original elements. Anyone familiar with films from this era should know what they're getting and, in that respect, The Big Sleep won't disappoint at all. Thankfully, optional English subtitles are included for the deaf and hearing impaired.

Menu Design, Presentation & Packaging
Though predictably low on style points, Warner Bros.' standard interface is clean, easy to navigate and loads quickly. Sub-menus have been included for extras, audio/subtitle setup, and chapter selection. This dual-layered, region-free disc is housed in a standard keepcase with poster-themed artwork. No inserts or slipcovers are included.
Bonus Features
On paper, it looks like this Blu-ray simply recycles the bonus features from Warner Bros.'
2000 DVD
, but we're given at least one nice upgrade: the
Comparison Video
between the 1945 and 1946 versions of
The Big Sleep
is now uncut and runs about 33 minutes, up from the DVD's abridged 16 minute version (optional subtitles are also included this time around). This 1997 piece is hosted by now-retired UCLA film preservationist
Robert Gitt
, who restored the long-forgotten 1945 version, and features a detailed breakdown of exactly what was trimmed, added, and re-shot for the familiar 1946 cut that serves as our main feature. Unlike the DVD's shortened comparison video, this longer version shows each alternate scene in full and, as such, feels more like a true companion piece now.

Otherwise, the extras are basically the same and include the previously-mentioned 1945 Pre-Release Version of The Big Sleep---still presented in standard definition, as a full restoration would have likely been extremely expensive---as well as a short Introduction to the 1945 cut (also hosted by Robert Gitt) and the terrific Theatrical Trailer.

Final Thoughts

Known more for its smoldering lead performances, unpredictable twists, and heavy atmosphere than its overstuffed plot, Howard Hawks' adaptation of The Big Sleep is still highly enjoyable more than 70 years after its delayed theatrical release. It looks better than ever on Warner's new "Archive Collection" Blu-ray, sporting a crisp new transfer, lossless audio, and slightly retooled supplements that make it a clear winner in every category when compared to the studio's 2000 "flipper" DVD. It's sad that such a classic title has been relegated to what feels more like a niche release outlet, but this well-rounded disc is very impressive either way. Die-hard fans should obviously indulge, while those new to The Big Sleep should feel more than comfortable with a blind buy. Highly Recommended.

---
Randy Miller III is an affable office monkey by day and film reviewer by night. He also does freelance design work, teaches art classes and runs a website or two. In his limited free time, Randy also enjoys slacking off, juggling HD DVDs and writing in third person.
---
---
C O N T E N T

---
V I D E O

---
A U D I O

---
E X T R A S

---
R E P L A Y

---
A D V I C E
Highly Recommended
---
E - M A I L
this review to a friend
Sponsored Links
Sponsored Links