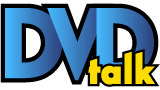 Brief Encounter: Criterion Collection
List Price: $39.95 [Buy now and save at Amazon]
---

As the last of four collaborations between playwright Noel Coward and director David Lean, Brief Encounter (1945, and based on Coward's 1936 one-act play Still Life) is an intimate and emotionally-charged examination of two married people who aren't married to each other. Laura Jesson (Celia Johnson) is a middle-aged housewife who treats herself to a train ride every Thursday for shopping and relaxation while husband Fred (Cyril Raymond) and their two children stay at home. She quite literally meets handsome doctor Alec Harvey (Trevor Howard) eye-to-eye at the train station during one such outing and, during the course of a few subsequent Thursdays, they fall in love with one another. What begins as an innocent encounter soon spirals into something that neither one suspected...and despite both their declarations as "happily married" to other people, it's obvious that they're both longing for something they don't have. But once Alec's career calls him away to another country only weeks later, their short relationship will either proceed and likely destroy both marriages...or burn out, leaving them both to return to normal life.


From start to finish, Brief Encounter cements its reputation and remains compelling even now through its accessible, timeless story. It earns our attention and respect because Laura Jesson's internal struggle feels completely realistic in its complications: she hasn't made easy choices, since husband Fred isn't a monster and their marriage isn't necessarily held together by a thread. There's an obvious and unspoken distance between them---partly because they're so used to each other's company, partly because so little of the film is devoted to their domestic life---and that's what prompts her unfaithful behavior, but the fact that she's so guilty about it proves that there's something left to salvage. Still, we can't resent her for it because Laura and Alec's "brief encounter" never becomes anything more than that...and while that seems like a easy dismissal of their actions, consider this: every marriage is tested at one time or another, but it's the immediate fallout rather than the action itself that determines its survival.


It's also important to remember that Brief Encounter is told almost entirely from one woman's perspective, from Celia Johnson's narration to her lioness' share of screen time. The domestic life of Laura and Fred (and perhaps more surprisingly, her relationship with their children) is hinted at but barely explored, while Alec Harvey's wife is never seen or heard from at all. Perhaps it's better this way, though: Brief Encounter's minimal distractions allow it to focus on the moment itself---rather than the cause or outcome---and float on the current of its "lost in time" atmosphere and familiar but intimate settings. Celia Johnson and Trevor Howard's performances serve as strong anchors, Sergei Rachmaninoff's "Concerto No. 2" (performed by Ellen Joyce with the National Symphony Orchestra) supports many scenes perfectly, and Lean's unobtrusive direction lets the film breathe like a play but still feel cinematic. Together, these elements elevate Brief Encounter to something more than the sum of its parts; as a result, it feels instantly accessible even if you're not married, don't have kids, or have never set foot in England.


Of course, those even halfway interested in seeing David Lean's most enduring film for the first time have had plenty of opportunities: Criterion released a well-regarded 2000 Special Edition DVD and followed suit with a more substantial David Lean Directs Noel Coward boxed set in 2012 (which also includes In Which We Serve, This Happy Breed, and Blithe Spirit). This new stand-alone Blu-ray serves up Brief Encounter by itself; it's technically a half-step backwards but retains the excellent A/V presentation and bonus features from the 2012 disc. It's obviously a no-brainer for casual fans of the director, although I'd definitely recommend the boxed set as a better value.


Presented in its original 1.37:1 aspect ratio, Criterion's 1080p transfer of Brief Encounter is identical to the boxed set release, and both Blu-rays represent a sizable upgrade from the studio's own 2000 DVD. BFI's well-publicized 2008 restoration was used in both cases...and combined with the obvious benefits of high definition and better encoding, everything about these visuals is much more impressive than anything DVD is capable of offering. Black levels are consistent, image detail and textures are strong, and the film's natural grain structure is represented extremely well from start to finish, which results in an extremely natural, clean, and crisp appearance. No obvious digital imperfections or manipulation (compression artifacts, interlacing, excessive noise reduction, etc.) were spotted along the way, either. Overall, I simply can't imagine Brief Encounter looking much better on Blu-ray than it does here.

---

DISCLAIMER: The screen captures in this review are decorative and do not represent Blu-ray's native 1080p image resolution.


---

There's less to say about the PCM 1.0 track, aside from that it's perfectly adequate and sounds a little better than expected for a film already past its 70th birthday. Dialogue, sporadic music cues, and background effects are relatively crisp and clear without fighting for attention, while the overall experience even manages to showcase a few modest moments of depth at times. Overall, this lossless mono presentation seems true to the source material and purists will enjoy the lack of surround gimmickry. Optional English subtitles are included during the main feature.


As usual, Criterion's interface is smooth and easy to navigate. This one-disc release is locked for Region A players; it's packaged in their typical "stocky" keepcase and includes artwork and design elements similar to the 2012 boxed set. The Booklet includes a reprinted essay by film historian Kevin Brownlow, technical notes, photos, and more.


Everything from the Brief Encounter disc in Criterion's 2012 David Lean Directs Noel Coward boxed set. These recycled but worthwhile supplements include a 1995 feature-length Audio Commentary with Bruce Eder, an Interview with Coward On Film author Barry Day (16:21), the 2000 documentary "A Profile of Brief Encounter" (24:32), the 1971 TV documentary "David Lean: A Self-Portrait" (58:24), and the Theatrical Trailer (3:02). Since owners of the boxed set won't bother with this stand-alone disc, it's impossible to complain about the lack of new extras here.


Intimate and emotionally complex, David Lean's production of Noel Coward's Brief Encounter is still as effective as ever. It's aged incredibly well for a film already past its 70th birthday, thanks in part to the terrific acting, memorable characters, and universal themes. Brief Encounter also earns its best moments: there's no flagrant manipulation or "easy outs" for either of our two leads, making their difficult decisions perfectly understandable despite their moral shortcomings. Criterion's Blu-ray is a stand-alone slice of their excellent 2012 David Lean Directs Noel Coward boxed set; if you're at all interested in the director, I'd suggest getting the whole package instead. But Brief Encounter is arguably the best of the lot...so if you can only pick one, this should be be it. Firmly Recommended.

---
Randy Miller III is an affable office monkey by day and film reviewer by night. He also does freelance design work, teaches art classes and runs a website or two. In his limited free time, Randy also enjoys slacking off, juggling HD DVDs, and writing in third person.
---
---
C O N T E N T

---
V I D E O

---
A U D I O

---
E X T R A S

---
R E P L A Y

---
A D V I C E
Recommended
---
E - M A I L
this review to a friend
Sponsored Links
Sponsored Links