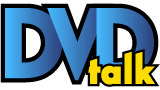 List Price: $34.98 [Buy now and save at Amazon]
---
Although IMAX theaters have moved into showing current blockbusters on their large screens, documentaries are still their "killer app" and are shown at least a few times per day at most of them. IMAX documentaries often take viewers to places they might never visit otherwise, and this one takes us to the ancient city of Jerusalem, considered by many to be "the center of the world" as the roads leading to and from Europe, Asia and Africa all passed through it. Although much of the film plays like a standard travelogue (with distinguished narration from Benedict Cumberbatch, telling us about what we're seeing onscreen), there are a few diversions from this which liven it up quite a bit. The filmmakers sought to include the perspectives of some young girls who actually live in Jerusalem, and three were chosen to be the focus of and provide narration for their own sections: Farah Ammouri, a Muslim, Christian Nadia Tadros, and Jewish Revital Zacharie. Each provides a tour of their faith's section within the city's walls and sharing what Jerusalem means to them. American archaeologist Jodi Magness is also featured and explains the historical significance of many locations while also showing us a bit about how ancient artifacts are found, uncovered and examined.
Director Daniel Ferguson has said that he wanted this film to be completely non-political or propagandist, and succeeds as we are given unbiased information about Jerusalem's history and the perspective of different religious faiths. In one moment we see a mass of Muslims praying at Ramadan, the next we see a celebration of the Christian Easter holiday. We witness a Jewish Bar Mitzvah (Ferguson said that there was some fierce competition for who would have their Bar Mitzvah filmed in IMAX!) and prayers at the city's Western Wall. Several ancient and historical buildings are also showcased, including the Church of the Holy Sepulchre (which required the production crew to be locked inside overnight) and the Dome of the Rock which houses the sacred stone where the Prophet Muhammad was said to ascend into heaven, as well as points outside the city like the fortress of Masada and Mount of Olives.
As with many of these type of films, you can view this paying close attention to the information presented and learn from that, or you can simply feast your eyes on the sights in front of you. Several aerial shots of Jerusalem are included here, which required much negotiation with authorities as the area is generally a no-fly zone. They're certainly impressive on this disc, but must be extremely breathtaking on an IMAX screen. (Modern buildings outside the city walls can be seen in these shots, which I would have liked to have seen up closer, and possibly learn a bit about that area but that seems outside of the focus of this film.) Many of the 3D shots from inside the city give the viewer the feeling of actually being there, some following processions while one of my favorite shots was wandering through a shop that seemed to be stocked floor-to-ceiling, leading to two old men playing backgammon.
Picture:
The 3D in "Jerusalem" is certainly a plus, as it immerses the viewer in shots inside large buildings, through the streets and inside Zedekiah's Cave. Unfortunately this was not shot in 3D in its entirety- while the 3D material was shot with digital equipment, there are also a number of 2D shots on IMAX film which appear slightly pushed into the screen (I was not able to discern any quality differences between the filmed and digital-based material.) This isn't such a big deal if you don't constantly pay attention to it, but I found a number of impressive shots that would have appeared even more so in 3D, and cuts from a 2D shot to 3D make the use of depth stand out that much more. Interestingly there are a few black-and-white stereoscopic stills included at one point, which were shot near the early 1900s. Most of the fine details in the picture show through although there is a bit of aliasing in some shots, and disappointingly there is also a bit of gradient banding, most apparent in the frequent fades to black and fade-ups. This has generally been more noticeable in 3D but was also present checking the disc's 2D viewing option.
Traditional IMAX screens are at a 4x3 ratio, emphasizing the tallness of the image rather than width, and most IMAX films presented on disc are cropped to fill 16x9 ratio screens at home. (Some of the extras on this disc show material in the 4x3 format.) Primary action is typically concentrated towards the bottom of the frame, and so more of the top portion is usually cropped. While the feature appears fine in 16x9 especially to those unaware of this, it would have still been nice to have had a 4x3 option included.
Sound:
The primary 5.1 mix in DTS Master Audio likewise puts the viewer in the middle of the city, with sounds and talking from passers-by heard in every direction during scenes on the streets, with the off-screen narration and music staying up front. A 2-channel PCM track is also included which sounds much plainer, and there's also a Spanish track and English subtitles.
Extras:
The Blu-Ray disc includes an extensive amount of extras, all in 2D. A "making-of" piece shows footage of shooting with the IMAX cameras and details on the many difficulties the crew had to overcome to obtain much of the footage. There are also a few featurettes with additional production detail and insight from the crew as well as a look at some of the visual effects used to recreate fallen buildings, and some unused scenes. A segment from the "Canada AM" TV show features director Daniel Ferguson with the three girls featured in the film discussing the project, internet-quality video of producer Taran Davies speaking with Mimi Geerges that appears to have been mainly for radio, and another interview with Daniel Ferguson in Canada. Finally we get two trailers for the film, and if that isn't enough there are also two commentary tracks: One with director Ferguson and another with archeologist Jodi Magness who served as a consultant in addition to appearing in one segment. Both of these are quite interesting as Ferguson further explains what his intentions were with the film and what his crew had to do to get many of the shots, and Magness gives us some more historical information about many of the locations we're looking at.
Final Thoughts:
I don't know if I will ever get to visit Jerusalem myself, but this IMAX film serves as a good tour. It's all the more impressive knowing how difficult it is to film there. While the picture quality is slightly marred by banding it is still a great disc to put on and just admire, and the 3D shots are excellent.
Jesse Skeen is a life-long obsessive media collector (with an unhealthy preoccupation with obsolete and failed formats) and former theater film projectionist. He enjoys watching movies and strives for presenting them perfectly, but lacks the talent to make his own.
---
C O N T E N T

---
V I D E O

---
A U D I O

---
E X T R A S

---
R E P L A Y

---
A D V I C E
Recommended
---
E - M A I L
this review to a friend
Sponsored Links
Sponsored Links