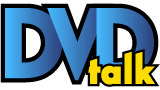 List Price: $34.98 [Buy now and save at Amazon]
---
THE FILM:
Click an image to view Blu-ray screenshot with 1080p resolution.
I think most people were surprised by how entertaining Olympus Has Fallen turned out to be. After all, it was the other movie about an attack on the White House, but ended up surpassing huge-budget competitor White House Down at the box office. Audiences enjoyed the combination of Aaron Eckhart as the President of the United States, Gerard Butler as a Secret Service agent protecting the president, and Morgan Freeman as the tough VP. Unlike White House Down, Olympus Has Fallen went hard R, with graphic violence and profanity throughout. I understand why the suits ordered a sequel, but I wish someone had bothered to give a damn about the quality. London Has Fallen is a step way down, and feels like a direct-to-cable cheap-quel. Rife with lousy CGI effects and offering a boring, repetitive plot, London Has Fallen is a disappointingly pedestrian and sloppily constructed action film.
Things start off OK. A bunch of heads of state are in London for the funeral of the British Prime Minister. Terrorists begin coordinated attacks across the city, executing a number of leaders and ordinary citizens, sending London and the horrified world into chaos. Among the dignitaries in attendance is U.S. President Benjamin Asher (Eckhart). Two years after the events in the previous film, Special Agent in Charge Mike Banning (Butler) still protects the president, but is ready to resign to be home with wife Leah (Radha Mitchell), who is pregnant. Asher, Banning and Lynne Jacobs (Angela Bassett), the director of the United States Secret Service, all fly to London for the funeral. The group survives the initial attack outside the cathedral where the funeral is being held, but must fend for themselves on the streets of London as terrorists surround and kill their world colleagues.
This movie actually starts with a pretty cool idea and manages to ruin it with an inane plot, poor acting and bad effects. The notion that terrorists could orchestrate such a deadly, coordinated attack is chilling, even if it feels like something out of a particularly outrageous episode of "Homeland." I can forgive the all-digital destruction during these moments, when large landmarks across London are destroyed. Director Babak Najafi, taking over for Antoine Fuqua, obviously couldn't destroy the Tower of London or the London Eye, so he had to fire up a computer to achieve the desired effects. Aside from that, London Has Fallen has way, way too much digital scenery. At times it felt like I was watching something shot entirely in front of a green screen. The actors barely interact with their environments. See the scene where the president's helicopter lands before the funeral. Totally digital, and it shows. These sloppy, low-budget effects took me out of the movie, and I longed for the gritty realism of the previous film.
Another big problem for London Has Fallen is the repetitive plot. Seeing Banning save Asher from the same situation again and again is monotonous, and I quickly tuned out. There are no real stakes in the film, and I always knew exactly what would happen to each character. This is partially Najafi's fault, as his direction is lax and uninterested, but the movie's four(!) screenwriters are much to blame, too. They try to infuse humor into the plot to correct the humdrum action, but even that feels forced. Speaking of action, none of it is particularly well staged, from the dull shoot-outs to the overly choreographed hand-to-hand combat. London Has Fallen feels like no one is really trying, least of all the actors. Butler and Eckhart are OK, but the supporting cast is laughably bad. Bassett is much too good an actress to deliver terrible dialogue like she does here. Freeman, as Vice President Allan Trumbull, is totally wasted, as are Melissa Leo and Jackie Earle Haley, as the U.S. Secretary of Defense and the White House Chief of Staff, respectively. There is no reason such high-caliber actors are in these roles, and I have to wonder if a number of war-room scenes were left on the cutting room floor. London Has Fallen is no better than a direct-to-cable movie. If that's your thing, have at it.
THE BLU-RAY:
PICTURE:
I don't really like the smooth, digital look of London Has Fallen, but the 2.40:1/1080p/AVC-encoded transfer does a decent job handling the material. The opening scene on a remote highway offers plenty of depth and detail as the camera tracks a travelling Mercedes. The outdoor locations in London are nicely detailed, with crisp edges and no aliasing. Fine-object detail is good, skin tones are accurate, and colors are subdued by nicely saturated. Later scenes take place in the cover of darkness, and there is some crush that obscures the environment. Black levels are OK, though some are not as deep as expected. I noticed a bit of digital noise in nighttime scenes.
SOUND:
There are a number of different audio tracks available, including a DTS-X mix and a 7.1 DTS-HD Master Audio mix. I don't have DTS-X capable equipment, so I stuck with the standard surround mix, which is very good. The movie is bad, but the sound design is quite good. This is a very immersive track that places the viewer amid the chaos. Bullets scream across the sound field, crumbling buildings rattle the subwoofer, and there is plenty of directional dialogue and effects to make surround buffs happy. Dialogue is clear and free from distortion. Clarity and range are both good, and the action effects never overwhelm the dialogue. The score is appropriately integrated. An English DTS Headphone:X mix and a Spanish 5.1 DTS dub are also included, as are English SDH, French and Spanish subtitles.
PACKAGING AND EXTRAS:
This two-disc "combo pack" includes the Blu-ray, a DVD copy and codes to redeem iTunes and UltraViolet HD digital copies. The discs are packed in a standard case, which is wrapped in a matching slipcover. You get two bonus features: The Making of London Has Fallen (13:16/HD), an EPK-style piece, and Guns, Knives & Explosives (7:42/HD), which looks at the film's action and weapons.
FINAL THOUGHTS:
A big step down from surprise hit Olympus Has Fallen, this sequel is poorly acted and directed, and offers a repetitive plot and plenty of unconvincing CGI effects. London Has Fallen wastes a talented cast on direct-to-cable-level material, and a decent opening cannot save this movie. Skip It.
Additional screenshots:
William lives in Burlington, North Carolina, and looks forward to a Friday-afternoon matinee.
Sponsored Links
Sponsored Links