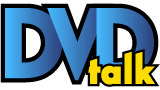 X-Files: The Event Series
Fox // Unrated // June 14, 2016
List Price: $29.99 [Buy now and save at Amazon]
---

Chris Carter's The X-Files will never be as good as you remember. The original series---or at least the first five or six seasons, depending who you ask---still holds up very well more than two decades later, but the waxy glow of nostalgia has all but ensured that most of us enjoyed it more during the original broadcast run or on DVD. It's usually like that with pop culture and consumerism: things are new and exciting at first, we're all part of the larger experience...and the excitement gradually wears off as we move on to the next big thing. Still, the lasting impact of The X-Files during the mid-1990s and beyond was unprecedented, spawning a total of nine full-length TV seasons, a comic book series, a spin-off, two films...and, most recently, feverish anticipation following the news of a TV revival.


Almost immediately, most fans were disappointed with the result: six standard-length episodes (dubbed "Season X" or "Season 10" by most, but renamed The Event Series for home video) that play catch-up with Special Agents Fox Mulder (David Duchovny) and Dana Scully (Gillian Anderson) on their increasingly never-ending quest for the truth. At first, I was disappointed too: despite the presence of returning cast and crew members in front of and behind the camera, almost everything about these new episodes felt different than the original series. The faces (gasp, people age!), the voices (so raspy!), the show's appearance (digitally shot, not filmed), and even the on-screen chemistry of our two leads all felt a little...off. Like most, I tried to watch The Event Series for what it was, and slightly enjoyed it on the surface while pushing down a laundry list of things that rubbed me the wrong way.


Surprisingly, most of this friction went away after I watched the series again on Blu-ray. Not all of it, mind you: the occasional Easter eggs still play more like cheap and distracting fan service, the violent mood swings of certain plot lines feel more sloppy than invigorating, and its bookend mythology arc is responsible for the two least impressive episodes in the bunch ("My Struggle" and "My Struggle II"). Yet most of my problems with the visual and technical changes gradually went away, and that was enough to let me enjoy The Event Series a lot more as an updated, slightly subversive continuation of this massively popular franchise. It's...better than you remember?


Whether I'm being contrarian or not, the highlights of this short run are almost indisputable. "Mulder and Scully Meet the Were-Monster", the acclaimed third episode written and directed by critical darling Darin Morgan ("Clyde Bruckman's Final Repose", "War of the Coprophages"), features a memorable monster-of-the-week performance by Rhys Darby and stands as the closest The Event Series gets to re-capturing that old magic. This quirky, off-center dissection of horror clichés hits almost all the right notes: some of the Easter eggs (the tribute to late director Kim Manners, as well as "the red Speedo") play better than others (Mulder's all-too-meta ringtone), but the episode's light tone and Darby's charming performance as a "new human" could've made it part of the franchise's very best seasons.


For my money, though, "Founder's Mutation" and "Home Again" (episodes #2 and 4, respectively) aren't very far behind: both lean heavily on shock and horror in the right ways, serving up stomach-churning visuals and good reasons for their existence...plus a great turn by first-time actor Tim Armstrong, founding member and lead singer/guitarist of Rancid. While the latter episode attempts to balance its horrific mystery with a personal crisis for Scully and her ailing mother, the two separate stories never quite gel in a meaningful way. Penultimate episode "Babylon" feels a little more patchy at times: not only does it thrust our heroes (and "the next generation", played by Lauren Ambrose and Robbie Amell) into a tragedy not far removed from 24, but the addition of a whacked-out mushroom trip and preachy ending make this an emotionally stimulating experience that's often tough to digest. Yet it's more "flawed and fascinating" than disastrous, and at least attempts to explore new territory rather than repeat the same formula.


It's more than I can say for "My Struggle", a two-part bookend that paints with messy, awkward strokes. The division of these episodes within the six-part structure feels like a mistake, undercutting most of the tension and throwing off the pace as a whole...especially the second part, which moves at breakneck speed and ends on a major cliffhanger that would be far more irritating if a new slate of episodes weren't all but guaranteed already. Still, it's these two mythology-based outings that are responsible for the revival's chilly reception...and even though they also play a little better on Blu-ray (but not by much), it's why this "season" still feels more like a decent dry run with several bright spots than an inspired turn with a few bumps along the way. Either way, there's some great material here with solid replay value; even more, Fox's Blu-ray is a stunning effort with great A/V quality and a host of terrific extras.



Presented in its original 1.78:1 aspect ratio, the digitally shot Event Series looks flat-out fantastic in 1080p. Like most fans, my first introduction to these new episodes was via cable and streaming during their original run a few months back, which yielded no shortage of mild compression issues, softness, and inconsistent black levels. Not surprisingly, this Blu-ray runs circles around both other formats, serving up a pitch-perfect presentation that features terrific detail and textures, great contrast, even color saturation, and no glaring digital issues. Stray CGI effects (there are less than you think) don't always blend perfectly well into their surroundings, but that isn't necessarily the fault of this disc and it's hardly distracting anyway. The X-Files is obviously a series that lives and dies by its atmosphere, so its good to know that Fox's Blu-ray has no trouble holding its own weight in the visual department.

---

DISCLAIMER: The promotional stills featured in this review do not represent the Blu-ray's 1080p source image.


---

The DTS-HD Master Audio 5.1 track is equally impressive, offering a deep and immersive mix that sells a lot of suspense. Deep LFE levels make themselves known at times; they aren't nearly as prevalent as the rear channel effects and separation, but everything does a good job of defining direction and placement. Dialogue, typically up front where it should be, is clean and crisp (as much as possible, keeping Duchovny and Anderson's more raspy voices in mind), while the mix of new and familiar musical themes is usually spread much wider with the background effects. Optional 5.1 lossy dubs are offered in Spanish, French, German, Italian, and Portuguese, as well as subtitles that include English SDH, French, German, Italian, Portuguese, Spanish, Danish, Dutch, Finnish, Norwegian, and Swedish.


Not surprisingly, the menu interface is more or less identical to those on the original series Blu-rays, featuring simple navigation and a spooky atmosphere. A handy "Resume" function is also built in. This two-disc set arrives in a dual-hubbed, eco-friendly keepcase; no insert is included, but a content list is printed on the inside cover.



There are a lot of extras to dig through here, and they're of much higher quality than expected. Kicking things off are three episode-length Audio Commentaries during "Founder's Mutation" (featuring Chris Carter and James Wong), "Mulder and Scully Meet the Were-Monster" (David Duchovny, Gillian Anderson, Kumail Nunjiani, and Darin Morgan), and "My Struggle II" (Chris Carter and Gabe Rotter). Obviously the second track will get the most attention: not only is it during arguably the best episode of the bunch, but it's got the most interesting blend of participants (no Rhys Darby, though). But overall, all three of these tracks are well worth a listen, as they offer a candid mixture of behind-the-scenes tidbits, Easter eggs, personal reflections, humor, first-hand analysis, and even a few admissions of guilt.


Even better are "43:45 - The Making of a Struggle" (53:34) and "Season X" (83:16), two slickly-produced multi-part documentaries that dissect each of the six episodes in detail. Several dozen key cast and crew members offer input: Chris Carter, Darin Morgan, Glen Morgan, James Wong, David Duchovny, Gillian Anderson, Rhys Darby, William B. Davis, Joel McHale, Lauren Ambrose, Annabeth Gish, Kumail Nanjiani...really, the list goes on and on. It looks great, sounds great, is visually stylish with split-screen angles and, of course, contains no shortage of terrific behind-the-scenes info delivered in a candid and extremely honest manner. Yet another added bonus is that in-jokes and lesser-known facts are frequently explained via subtitles, which makes it accessible to even the most casual fans. Without question, both of these are top-notch productions and more engaging than some of the actual episodes.


Two Deleted / Extended Scenes (5:20 total) are also on board; the first is a brief nighttime meet-up between Mulder and a mysterious woman during "My Struggle", the second is an extended version of his niacin-fueled dance routine from "Babylon". Next up is a terrific Gag Reel (9:38): hints of on-set joking were shown frequently during the documentaries, but this just confirms the cast and crew's obvious comfort level and chemistry with one another.


Three odds and ends round out the package. "Monsters of the Week" (10:54), hosted by The X-Files Files podcaster-turned-actor Kumail Nanjiani, offers a clip-heavy and enjoyable ranking of his favorite one-shot villains from the original series; your list may vary, but it's a solid one. "The X-Files: Green Production" (2:41) is back-patting with a purpose, detailing the cast and crew's efforts to be more aware of the waste and materials used during production. Finally, "Grace" (9:35) is a short film by script coordinator Karen Nielsen; not all that different in atmosphere than The Twilight Zone (and, of course, The X-Files), this post-apocalyptic story of a girl and her dog is worth a look.


All bonus features are presented in 1080p and include optional subtitles; again, most of this material is of extremely high quality, especially the pair of documentaries. Combined with the impressive A/V presentation, it's obvious that stand-alone cable showings and streaming still aren't at the level of a well-produced home video release.


When any revival of a beloved TV series is met with feverish anticipation, it's almost doomed to be a disappointment. And, without question, there's a lot about this six-episode Event Series that doesn't feel right at first: the look, the faces, the voices, and the approach have all changed either slightly or dramatically, which makes a comfortable return to The X-Files near-impossible the first time through. Luckily, almost every episode plays better the second time around, and Fox's terrific Blu-ray package takes this from "souvenir for die-hard fans only" to an almost essential release, pairing a top-tier A/V presentation (which runs circles around the cable/streaming versions I saw) with an extremely well-produced and immensely entertaining collection of bonus features. Then again, The X-Files pioneered the concept of DVD season sets more than 16 years ago, so why should we be surprised? Highly Recommended.

---
Randy Miller III is an affable office monkey by day and film reviewer by night (and day, if he's bored enough). He also does freelance design work and runs a website or two. In his limited free time, Randy also enjoys slacking off, juggling HD DVDs, and writing in third person.
---
---
C O N T E N T

---
V I D E O

---
A U D I O

---
E X T R A S

---
R E P L A Y

---
A D V I C E
Highly Recommended
---
E - M A I L
this review to a friend
Sponsored Links
Sponsored Links