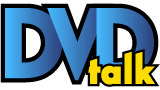 List Price: $34.98 [Buy now and save at Amazon]
---
Twenty five years.



A quarter of a century bridges Only Yesterday's initial release in Japan with its official debut on these shores. This is a film universally adored by those who've experienced it, it has the readily marketable distinction of being a Studio Ghibli work, and the box office take in its home country was nothing short of staggering. For quite literally decades, American distributors still dismissed it as unreleasable. I could go to Walmart and pick up a copy of Pom Poko with its raccoon dogs bombardiering with boulder-sized testicles, but an animated coming-of-age drama is seemingly a bridge too far. Only Yesterday seemed fated to remain the "lost" Ghibli film, seen only in one-off screenings or expensive imports. Gkids, who previously brought From Up on Poppy Hill, When Marnie Was There, and The Tale of Princess Kaguya to North America, could not let this stand. After twenty five years, Only Yesterday at long last received a domestic theatrical release, and the film is now making its first American appearance on home video.






As appalling as it is that Only Yesterday was callously disregarded by distributors for so many years, it is admittedly not the easiest film to market. There is no high concept premise to make for flashy poster art or immediately arresting TV spots. It's not set in a far-flung future or fantasy kingdom. There is no sinister villain to conquer. Taeko isn't desperately trying to achieve any goal in particular, nor are there any life-threatening hurdles in her path. This is instead a beautiful, entrancing, coming of age story.



Despite invariably being mentioned in the same breath as Only Yesterday for so many years, I'm not sure that "coming of age" is the best term to use, really. When we're introduced to Taeko at the age of 27, she isn't a fully-formed end goal we then get to see take shape in flashbacks. As is the case with many of us at that age, Taeko still has a great deal to figure out. She's in no rush to get married, much to her more traditional family's chagrin. Despite being a gainfully employed woman in a sprawling metropolis, she's not the type of relax in a resort, taken instead to spending her vacations working on remote farms. As a ten year old, an entirely too short vacation to Yamagata made an enormous impression on her. Now that Taeko is returning to Yamagata as an adult, memories from her childhood can't help but come flooding back. Taeko thinks back to when she and her family were treated to a fresh pineapple, one they weren't entirely sure how to open but knew they needed to save for a special occasion. They were all disappointed that the fruit was tougher and less sweet than what they'd been eating out of a can, shoving their largely uneaten slices towards Taeko. She's let down as well but soldiers on eating regardless, seemingly trying to convince herself that she likes it. There's the time that the boys at school found out about menstruation, lifting up the girls' skirts and cringing as if a period was some kind of illness they could catch. The first, awkward blush of romance. Being admonished as a picky eater. Passing out in a Roman bath. An acting career that was over before it began. Her struggles with math, because how can you really divide one fraction by another anyway? Grousing at all the hand-me-downs she's saddled with. That time Taeko so infuriated her father that he slapped her across the face. Falling in love with guitar pop. Reeling at her exasperated mother screaming that she isn't a normal child. Sometimes these are memories the adult Taeko keeps to herself. Others she shares with the likes of Toshio, a handsome young man who traded in the bustling city for a new life as an organic farmer.






Any other adaptation would've felt forced to continually nudge the film from Point A to a clearly defined Point B. Only Yesterday isn't shackled by a traditional narrative, empowering it to explore. Only Yesterday revels in immersing itself in these two very different time periods and two very different locations. The storytelling is non-linear, with the 1982 segments unfolding chronologically and the past largely a series of vignettes, devoting however much time to each anecdote as it deems appropriate. Only Yesterday isn't desperate to underline a point or breathlessly rush to the next story. This may seem to some as an indulgence and to others as restraint. However you choose to describe it, this is the core of the film's success: immersing viewers in this world, allowing them to better relate to Taeko, and preventing much of anyone from being reduced to a stock cariacture. Nearly every character Only Yesterday introduces us to is complex and real. They're deeply layered. Their joys and frustrations are well-realized. Their inconsistencies make them human. It's understandable that some viewers might bristle at Only Yesterday's relaxed pace and lack of big moments, but that's what life is. These are precisely the sorts of memories we tend to reflect on decades down the road. Sometimes they're funny, sometimes they're sweet, and sometimes they're harrowing. Taeko's sisters groan about the prospect of harvesting safflowers, but the reverence with which Isao Takahata and his animators capture the lengthy process elevates it into something extraordinary.



The argument goes that Only Yesterday is so grounded in reality that it might as well have been live-action. I'm thankful it's not as that would've robbed the film of much of its power. A camera can't help but capture anything in front of its lens. In animation, all that you see is painstakingly deliberate. Taeko's cheekbones as a smile beams across her face, drops of dew on the safflowers she's soon to harvest, the way a bowl gently rocks in a container of water and ice: the imagery is more purposeful and impactful in this form. A live-action Only Yesterday wouldn't just be a different way of telling the same story; it'd be an entirely different film altogether.






Only Yesterday doesn't have a premise that can be easily summarized in a single sentence. There isn't a simplistic, overriding sentiment like "be proud of who you are!"

(though there are elements of that)

or "you can accomplish anything you set your mind to!" It's about a vivacious child turned quiet young woman who, decades later, remains in a chrysalis. It's about someone reaching out to better understand herself and what her place in the world may be. It's about defining success and happiness on one's own terms. It's about those moments from childhood that on the outside may seem small and insignificant but nonetheless play a critical role in defining the adults we become. It's about acknowledging such moments that may linger in our minds but also learning to let go of them. It's about observation and understanding. It's about recognizing that coming of age doesn't cease at adulthood. It, quite frankly, is a masterpiece. Highly Recommended.






Video



---

Only Yesterday would be an achingly gorgeous film on any format, but it particularly shines on Blu-ray. From its first frame to the last, this presentation is warm and filmic. The linework is crisp and well-defined, and there's not a nick, scratch, nor a fleck of dust to be found anywhere throughout Only Yesterday's two hours. Simply put, this is precisely how cel animation ought to look on Blu-ray. Only Yesterday's use of color is especially dazzling. The sequences set in 1966 have more of a nostalgic tint to them, embracing softer hues and backgrounds that almost look like watercolors that aren't quite finished around the edges. Backgrounds tend to be more spare, drawing greater attention to the characters themselves. As Only Yesterday leaps forward seventeen years, its palette becomes far more vivid, reflecting its more realistically rendered world. I'm in awe of the contrast between the steely blues of Tokyo with Yamagata's bright, azure skies and lush, verdant fields.



If this presentation of Only Yesterday suffers from one flaw, it's that it tries to include too much on a single disc. There's scarcely a byte left unused on this BD-50 disc, but at the end of the day, it's still shouldering more than five hours of high definition video. This AVC encode doesn't often buckle under that weight, but when it does, it's noticeable, even in motion and from a healthy distance:






Such concerns are exceedingly minor given what is otherwise such a world-class presentation. I cannot begin to tell you how deeply, thoroughly impressed I am with Gkids' release of Only Yesterday, and this is a film that demands to be experienced in high definition.



Only Yesterday is slightly letterboxed to preserve its original aspect ratio of 1.85:1. An anamorphic widescreen DVD is also part of this combo pack.






Audio



---

It's unlikely that there'd be a domestic Blu-ray release of Only Yesterday for me to review were it not for the newly-recorded English dub. Interestingly, the dub is limited to lossy 24-bit DTS stereo

(768kbps)

, while the original Japanese stereo soundtrack is lavished with 24-bit DTS-HD Master Audio. It's heartening to see that the Japanese track didn't get short thrift as we've seen other labels

(even Disney!)

do in the past.



Personally, the English dub is not for me, although I admittedly only sampled a few minutes' worth of this new recording. Daisy Ridley sounds artificial and overly earnest, and her American accented performance doesn't gel nearly as well with the animation as the more nuanced Japanese track does. Since I'm married to a woman who minored in Asian Studies with an emphasis on Japan in particular, I asked her to compare and contrast, and I was treated to a feverish rant about how the extensive changes in the dub paint entire sequences in a completely different light. Maggie likens the forced, unconvincing performance to Ridley reading a book aloud to a class of first graders rather than acting. Doing some quick Google searches, reception to the dub generally seems positive, singling Ridley out for praise in particular, so maybe we're the odd ones out.



I'm very pleased with the Japanese track, though. The dialogue is consistently rendered cleanly and clearly throughout, not marred by so much as a flicker of distortion. The nature of the film limits the dynamics somewhat, but everything sounds natural and nicely balanced to these ears. I also appreciate the subtle stereo separation, such as the panning of cars driving by from the right channel to the left.






There are two sets of English subtitles: one transcribing the English dub and another properly translating the original Japanese audio. That's wonderful to see as the same cannot be said about all Studio Ghibli releases. A set of French subtitles has been included as well.









Extras



---


Feature Length Storyboards (119 min.;

HD

): The entirety of Only Yesterday is presented in storyboard form as well. This is a terrific scan of high resolution images, and this alternate view of the film is even available in both English and

(again, lossless)

Japanese.




The Making of Only Yesterday (46 min.;

SD

): This Japanese featurette from 1991 also serves as a love letter to Studio Ghibli as a whole, emphasizing the very different personalities of Isao Takahata and Hayao Miyazaki, their decades as colleagues in animation, and how deeply they respect one another even if they scarcely exchange a single word once production is underway. The birthing process of Only Yesterday was not easy; producers were deeply skeptical of its realistic, female-driven, coming-of-age premise, Takahata and his team were at one point six months behind schedule, and a frantic crunch near the end led to nearly 5,500 frames being finished in two short weeks! I appreciate how frank and honest this featurette is, but its many highlights extend far beyond that. We're treated to the sight of Miyazaki training fledgling, young animators, we hear the seasoned director say how terrifying the first screening of a film always is, and there is discussion about how details can seem more real in animation than they do when documented in live-action. The extensive research that went into Only Yesterday is showcased here along with every conceivable stage of animation: character designs, storyboarding, painting backgrounds, photographing cels, casting and editing, recording the voice actors, the emphasis on facial muscles in the animation, recording the orchestral score, and even some last minute outsourcing that had to be done. Equal parts insightful and entertaining, "The Making of Only Yesterday" is essential viewing for anyone buying or renting this disc.




Behind the Scenes with the Voice Cast (8 min.;

HD

): Daisy Ridley, Dev Patel, and Ashley Eckstein speak about how readily they related to these characters, the solitary nature of voice acting, and the sensation of being a part of bringing a film as extraordinary as Only Yesterday to these shores. There are brief peeks of the three of them recording their performances as well.




Interview with the English Dub Team (17 min.;

HD

): The longstanding mindset was that Only Yesterday was "un-dubbable"; certainly none had been recorded in the many years since its Japanese theatrical release in 1991. This roundtable discussion with Ashley Eckstein, Geoffrey Wexler, David Freedman, and Jamie Simone delves into the four year journey of addressing that. Among the many topics of conversation here are why it took so long to bring Only Yesterday to America, the many different budget proposals that came and went, that the English dub is oriented more heavily around characters rather than purely matching lip movements, and how even something like the tense used throughout Taeko's narration could inspire heated arguments. Well worth a look.




Promotional Material (10 min.;

HD

): A variety of trailers and TV spots from across the globe round out the extras.





Only Yesterday arrives in an embossed, high quality slipcover. This combo pack also features an anamorphic widescreen DVD.






The Final Word



---

It once seemed as if Only Yesterday would never find its way into North America, at least not outside of exorbitantly priced imports. Not only has Gkids righted that wrong, but they've done their best to make the Blu-ray release of this extraordinary film worth the long wait. Highly Recommended and then some.



---
C O N T E N T

---
V I D E O

---
A U D I O

---
E X T R A S

---
R E P L A Y

---
A D V I C E
Highly Recommended
---
E - M A I L
this review to a friend
Sponsored Links
Sponsored Links