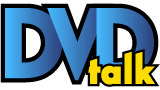 List Price: $29.95 [Buy now and save at Amazon]
---
In 10 Words or Less

A religious father descends into a personal hell

(Screenshots are not taken from this release.)




Reviewer's Bias*

Loves: '70s films, my daughter (but not in a creepy way)

Likes: George C. Scott, Peter Boyle

Dislikes: Weak endings

Hates: A father's suffering




The Movie

Before he created Hardcore, writer/director Paul Schrader had already teamed with Sydney Pollack (The Yakuza), Martin Scorsese (Taxi Driver) and Brian DePalma (Obsession), not to mention running the show on his own underrated Richard Pryor film Blue Collar, so he certainly had an understanding or appreciation for quality filmmaking, if only by osmosis. He put that knowledge to good use in telling the story of Jake Van Dorn (George C. Scott), a midwestern man of faith who is put to the test when his teenaged daughter Kristen disappears while on a church trip to California. The film follows Jake as he hunts for his daughter in a very different world from the life he's known in simple Grand Rapids, Michigan.



Hardcore is known mainly for one scene, in which Scott gives one of his most memorable performances--sitting in the dark of an abandoned porno theater with the private detective he hired (Peter Boyle), suffering through the horror of watching his missing daughter on the screen, performing in a sex scene with two men. The anguish Scott expresses is horrible, as he manages to reach an extreme level of pain without seeming cartoonish or over-the-top (a feat for a man so easily caricatured.) It is the breaking point that separates the two sides of the movie: Jake the concerned, Calvinist father versus Jake the wounded, angry man.





Jake's spiral down into the underworld that swallowed up his daughter mixes the mystery of trying to find Kristen with the character's growing rage, as he moves from person to person, trying to pick up his daughter's trail by dealing with a string of increasingly distasteful folk, eventually calling on a sex worker named Niki (Season Hubley) to guide him to his goal. The relationship between Niki and Jake becomes the film's backbone, as the culture clash between them reveals more about their characters and sets up a core conflict. Hubley is an excellent foil for Scott in this part, mixing the hard and soft elements of her character into something truly believable, while Scott's lead is hardly a hero. Together, they are a model pairing of broken people.


Though the main thrust of the film is harrowing, as Scott digs deeper into the seedy world of porn and sex workers and struggles with his culpability in regards to his daughter's plight, Schrader smartly injects a vein of humor into the proceedings, with a number of genuinely funny lines, and several characters, including a UCLA-educated porn director, that are obviously only present for comedic relief. But these moments are mainly there for pacing--a pressure valve--in order to keep the more depressing elements from becoming too soul-crushing. Part of that heavy feel is undoubtedly the atmosphere Schrader crafts, through visuals (including evocative lighting and innovative techniques) and sound (with a soundtrack that travels from wholesome country to funeral-worthy dirges and everywhere inbetween.)


As intriguing and engaging as Jake's pursuit is for most of the film, the final climax is unfortunately unearned and uneven, swinging wildly in the span of a few lines. Though you could make the argument that there would be no way to put a bow on this story in a satisfying manner, you would like to think there must have been a better finale than what made it to the screen (and Schrader would agree.) What's here verges on insulting in how it trivializes everything the characters have been through, not to mention things said just a moment earlier. It's a problem in general with the character of Kristen, whose motivation never seems organic, taking something away from the impact of the plot (and the weak performance didn't help either.) If not for Scott's powerful presence, this ending could have rendered Hardcore a forgotten relic of a time gone by.





The Disc

Presented as part of Twilight Time's "The Limited Edition" series (limited to 3,000 copies), Hardcore arrives in a clear Blu-ray keepcase and sports striking cover art. The Blu-ray disc has a static menu with options to watch the film, select scenes, adjust the setup and check out the extras. There are no audio options, while subtitles are available in English SDH.



The Quality

The 1.85:1, AVC-encoded 1080p transfer on Twilight Time's Blu-ray is straight-up stunning. It's hard to believe this is a film shot over 35 years ago, as the color is beautifully vivid, the level of fine detail is exceeding high and the overall image is utterly clear, with no obvious issues with dirt, damage or digital distractions. Black levels are deep, helping the film's darker scenes shine. The grain structure is consistent and even throughout.



Though the menu indicates that the track here is 1.0 DTS-HD Master Audio, it's delivered as a 2.0 track, with the center channel getting everything and doing a fine job with it, as the voices are clear and easily understood, while the music and sound effects are a bit louder and plenty effective. There's no notable distortion, making for a good listen.



The Extras

There are two newly-recorded commentaries available to listen to, with Schrader on one track, and film historians Eddy Friedfeld, Lee Pfeiffer and Paul Scrabo. Schrader's track is mainly about his experience dealing with Scott (which includes several great stories), as well as his regrets about the film and what he learned about framing from this film. Though he repeats himself on occasion, he offers up good info on what he brought to the movie from his personal life, however, it's obvious he's not loving the commentary process.



On the other hand, film historians Eddy Friedfeld, Lee Pfeiffer and Paul Scrabo seem to be enjoying chatting about Schrader's movie, discussing themes in the film and offering some period context. They also talk a bit about Warren Beatty's involvement in the film and get caught doing a bit of narrating, though they add some detail to it. A few of the points made, mainly character profiles, are obviously scripted elements, but they don't really take away from the track.



A great little bonus here is an isolated score track for the film's music (so it's actually both score and soundtrack.) Listening to this, it becomes clear just how little music there actually is in the movie (thanks to large silent swaths) and how non-traditional and varied the score is, helping create the film's off-putting tone by creating a subtly unbalanced feel.



Wrapping up the on-disc extras is a 1:21 theatrical trailer that uses Scott's theater scene as the main selling point. It would be hard to skip this movie after seeing it.



Also in the package is an eight-page booklet with an essay from Twilight Time's Julie Kirgo, beautifully-treated stills and the theatrical poster with its misleading quote.





The Bottom Line

Hardcore is more or less a showcase for Scott, who gets a meaty role that lets him cover the emotional spectrum. Though the film never bores as it follows Jake on his quest, the ending is a huge disappointment after everything that leads to it. What's not a disappointment however is Twilight TIme's presentation, which matches an excellent transfer and solid audio with a couple of solid extras.
---
Francis Rizzo III is a native Long Islander, where he works in academia. In his spare time, he enjoys watching hockey, writing and spending time with his wife, daughter and puppy.Follow him on Twitter
---
*The Reviewer's Bias section is an attempt to help readers use the review to its best effect. By knowing where the reviewer's biases lie on the film's subject matter, one can read the review with the right mindset.
---
C O N T E N T

---
V I D E O

---
A U D I O

---
E X T R A S

---
R E P L A Y

---
A D V I C E
Recommended
---
E - M A I L
this review to a friend
Sponsored Links
Sponsored Links