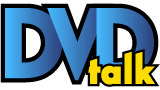 List Price: $22.98 [Buy now and save at Amazon]
---
Sometime in the mid-2000s, as national rental chains were moving into their final years, the market for direct-to-video action movies exploded. Many action stars of yesteryear, including Jean-Claude Van Damme, Steven Seagal, and Dolph Lundgren found their careers buoyed by low-budget thrillers that would shoot in places like Bulgaria and Prague and grab the attention of rental consumers looking for something to watch with a large pizza and their brains turned off. Of the ones I've sat through, most are predictably mediocre, although once in awhile, there's a bit of hidden treasure. Given I recently watched one of the good ones, karma dictates that I'd have to endure one of the really bad ones to go with it, and Hard Target 2 is among the laziest DTV efforts I've seen.



Connections between this Hard Target and the JCVD original are slim to none. Admittedly, Robert Knepper is a pretty good Lance Henriksen surrogate, but his slick businessman Aldrich has little further resemblance to the original's Emil Fouchon other than his choice of handgun. The same goes for Wes "The Jailer" Baylor, who is not an inexplicably Cajun seaman but a former boxer, hiding out following a match in which he accidentally killed his opponent, Jonny Sutherland (Troy Honeysett), who played a bitter rival in the ring but was actually Wes' best friend. The only real similarity is the plot, which sends Wes on the run through a Thailand forest while a band of rich men enjoy the privilege of hunting "the most dangerous game." Aldrich finds Wes fighting no-holds-barred underground matches for just enough money to scrape by, and offers him a chance for $1m in prize money. Unfortunately for Wes, Aldrich doesn't tell him it isn't another fight until he's already in the jungle, being given two minutes head start if he wants to save his own life.





On paper, Hard Target 2 isn't as inexplicable a pick for a DTV spin-off series as Sam Mendes' Jarhead (a film explicitly about a tour of duty devoid of the psychological closure of actual fighting), but it's an equally poor choice because everything that makes Hard Target fun comes from the personalities of the people who made it. John Woo, master of the operatic gunfight. Jean-Claude Van Damme, the most eccentric and unpredictable of the '90s action titans. Character actors such as Henriksen and Wilford Brimley, who rides in on a horse speaking Creole. Behind-the-scenes, Universal even hired Sam Raimi to watch Woo in case there was any sort of struggle created by a director who didn't speak English directing an American movie. Hard Target 2 is the opposite of its "predecessor" in every way: helmed by the studio's DTV gun-for-hire Roel Reine, starring bland everyman martial artist Scott Adkins, and completely lacking in the kind of gonzo creativity that would prompt a scene where a man punches a snake.





For one thing, the film is remarkably sloppy. The relationship between cuts from one character to another is often close to nonsensical -- Wes will punch someone, and they'll have an expected physical reaction, but next shot will just jump forward a few seconds to the recipient of the punch, ready and talking again. Action sequences have incomprehensible geography. At one point, Wes dives off of an elevated train track and into a gigantic river that previously was not seen or heard. As he jumps, characters unload machine guns in his direction, and Reine makes no effort to visually illustrate where the bullets are going, or why they can't hit Wes (other than the reasoning that the movie would be over). Stylistic choices, such as speed ramping or handheld, will be employed without any sense of rhythm or reason. Wounds, including a bite mark on Wes' shoulder, appear and disappear when convenient. The lowest point comes about halfway through: as Wes speeds through the jungle on a motorcycle, a character fires a rocket launcher at him, and in the shot of the character driving through the explosion, the stuntman's safety goggles are blatantly visible, even as Reine seems to try and pull the shot down (obscuring the stunt!) in order to hide the gaffe.





The story and characters are no better. As mindless entertainment, all Reine and screenwriters Matt Harvey and Dominic Morgan really need is some consistency, but none of them seem to care. Wes encounters Tha (Ann Truong, the movie's sole bright spot), a local who tries to help guide Wes to safety. From scene to scene, Wes's viewpoint on whether she should stay to help him or leave for her own safety changes for almost no reason at all. Aldrich seems worried about the viability of his business after Wes kills a client or two, and comments that killing his customers himself would be even worse, then murders one himself without hesitation just a few minutes later. Tha openly picks a fight with one of the hunters, then immediately gets overpowered, yet seems terrified of her own rage when she ends up turning the tables back around and murdering him. The screenplay brings up Wes' need to "find something to fight for" not one but three times without adding any depth to it, and utilizes a non-character, Jonny's wife Kay (Katrina Gray), to both tear Wes down and bring him up without developing her at all.





The Blu-ray

One of Universal's favorite selling points for a DTV action movie is to make it a sequel to something more recognizable, hence, the bizarre Jarhead franchise. The weird thing about Hard Target 2 is that the packaging, visually, does nothing to remind the viewer of the original. The font kind of resembles the lame art they cooked up for their Blu-ray release of the original, but the theatrical poster art for Hard Target is pretty iconic, and it seems like a missed opportunity not to mimic it in some way. (The Blu-ray art doesn't even feature the familiar outline of a sniper scope!) Instead, there's a generic montage art featuring Adkins, Mitra, and Knepper over a red backdrop, which appears both on a holofoil, embossed slipcover and the standard sleeve underneath, with a 2-disc non-eco Viva Elite to house the Blu-ray, DVD copy, and sheet with the UltraViolet Digital HD redemption code.





The Video and Audio

Presented in 1.78:1 1080p AVC and DTS-HD Master Audio 5.1, Hard Target 2 is a polished 21st century DTV effort. The clean, slick digital photography has great depth and dimension, colors are bright and vivid, detail is razor sharp, and there are no anomalies with compression. I'm generally tough on the depth and detail of direct-to-video sound mixes, especially action movies, which can tend to sound completely sparse and kind of raw outside of generic action effects, but Hard Target 2 does a little better than many of its contemporaries, with a mix that brings some genuine surround excitement even if the overall experience has that slightly low-budget quality to it. A consistent amount of score helps. Spanish, French, Brazilian Portuguese, Hungarian, Russian, and Polish DTS 5.1 tracks are also on board, as well as English captions for the deaf and hard of hearing and French, Spanish, Bulgarian, Cantonese, Czech, Greek, Hungarian, Korean, traditional Mandarin, Polish, Portuguese, Romanian, Russian, Thai, and Turkish subtitles.





The Extras

A series of deleted scenes (9:47) doesn't reveal much, except for a bit of set-up for the movie's epilogue, some more of Kay that actually feels more awkward than the handling of her character in the finished film, and a terrible rooftop fight scene that opens with an exceptionally lazy version of the "T&A montage" that plagues the Fast and the Furious films. There is also a deleted shots montage (1:59), which literally includes shots of scenery. Riveting.





Four featurettes follow. "A Fighting Chance: Behind the Scenes of Hard Target 2" (5:13) is a general overview of the production, "Hard Target 2: Behind the Lens" (2:43) examines the cinematography, and "Into the Jungle: On Location of Hard Target 2" (2:25) covers the locations in Thailand. All three are fairly cursory but so short that none of them feel overly padded, just overly congratulatory. The most entertaining thing is learning that Scott Adkins' natural English accent makes him sound like the voice you would imagine if asked to picture a stereotypical non-fiction audiobook narrator. The last, "Thrill of the Hunt" (3:13) is an in-character featurette where the various contestants in the hunt are interviewed and talk about their reasons for participating.





The final extra on the disc is an audio commentary with director Roel Reine. Although Reine has quite a bit more faith in his own talents as a director and is far more pleased with his work than I could ever be, he is a very active and engaged commentator, filling the entire running time with all sorts of details on his desire to pay homage to John Woo and the original Hard Target, shooting in Thailand, working with the cast, how he divides the work on the action sequences, the visual effects, and the editing process, including making his director's cut vs. the studio's cut and the challenges of doing Hard Target 2 while he was busy with "Black Sails." During the track, there are several stretches where he calls members of the cast and crew for a few minutes, including Adkins, Knepper, camera operator Rolf Dekens, and composer Trevor Morris.





Conclusion

Early in the movie, Wes wakes up in his sweaty Thailand home, startled out of sleep by an expository flashback nightmare. As he wakes, he startles three doves, which were apparently just standing on him as he slept. The doves are like a metaphor for Hard Target 2's understanding of Hard Target: there are elements it recognizes, but does not understand. Skip it.
---
Please check out my other DVDTalk DVD, Blu-ray and theatrical reviews and/or follow me on Twitter.
Sponsored Links
Sponsored Links