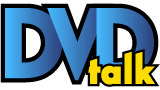 Doc Savage: The Man of Bronze
List Price: $21.99 [Buy now and save at Amazon]
---
42 years after his debut in pulp magazine stories, Doc Savage: Man of Bronze brings the title character to the big screen in an adaptation of his original adventure. Savage (Ron Ely) returns home after a successful adventure abroad to mourn the death of his father, also a renowned globetrotting explorer. Upon arriving, he meets up with his "Fabulous Five" -- lawyer "Ham" Brooks (Darrell Zwerling), geologist "Johnny" Littlejohn (Eldon Quick), chemist "Monk" Mayfair (Michael Miller), pilot "Long Tom" Roberts (Paul Gleason), and engineer "Renny" Renwick (William Lucking) -- only to have a would-be assassin attack Doc's hideout and destroy a mysterious package sent by Doc's father. The gang packs up and heads for Hidalgo, the Central American locale where his father was doing some sort of Native American research that might help unravel the mystery of what Doc's father was trying to warn him about before his death -- and before villainous forces figure it out for themselves.



At a glance, Doc Savage has a decent pedigree behind it: George Pal, producer of the 1953 War of the Worlds film, co-wrote the screenplay, and Michael Anderson of Logan's Run fame sat in the director's chair. Pal and co-writer Joe Morheim remained faithful to the source material, integrating plenty of references to the original series, and there was enough confidence in the film's success that the movie goes to credits promising a sequel. Unfortunately, the movie is a campy relic that floundered with audiences when it was released, and age has not made it less of a slog to watch.





The point of comparison that jumps immediately to mind regarding Savage's tone is the the campy comic style of the 1966 "Batman" television show -- style being the operative word. Anderson's film is certainly both campy and comic, with Savage doing his globetrotting in a number of golden vehicles with his official logo stamped into them, tearing through shirts with a flex of his muscle, even earning an animated glint during a couple of his wide grins. However, Anderson comes up very short on actual style -- the most crucial element of "Batman" working was its panache and commitment to its own arch silliness. Long stretches of Doc Savage go by without any discernible wit or verve in the writing or direction, and when opportunities do arise, they're often suffocated by sluggish pacing or uninspired payoffs. Only a few exceptions stand out, and even then they're not so much good as utterly bizarre, such as an instance when the film inexplicably cuts to wormy Central American lackey Don Rubio Gorro (Bob Corso) taking a phone call from his bosses in a gigantic, adult-sized crib.





The flat notes hit by the movie's attempts at comedy create or accentuate two further problems: the feels painfully slow and it often looks painfully cheap. Although there's some nice matte painting work scattered throughout the movie, the other reason "Batman" jumps to mind is that Doc Savage frequently has a cheap and tactile appearance that reminds one of a television pilot rather than a theatrical feature. The movie opens with Doc visiting his "fortress of solitude" in the Arctic and even the snow is unconvincing. Pacing, on the other hand, is more of an issue of using the concepts contained within effectively. Although I can't say how the books handle the supporting characters, the movie feels like a huge missed opportunity in terms of Doc's "Fabulous Five", who are each given a slick intro and have specialized skills but then really don't do much of anything but hang around and bicker with each other. Their rapport would probably be improved by integrating their abilities into the investigation into Doc's father's death rather than having them stand around; instead, the movie places a mystery that no Central American has figured out in centuries behind a single bush.





If there are a few bright lights here, one of the primary ones is Ely as Doc, who does a good job of puffing himself up into something of an iconic representation of America. Although his silence near the beginning had me wondering if they were making a trade-off between his appearance and his ability to act, he proves himself capable enough with the material as the movie goes on. The only area in which his performance is lacking -- another issue potentially inherited from the source material, although it's hard to imagine pulp novels being prudish -- is sexual electricity. You'd think that a man as handsome and dashing as Doc Savage would also be a James Bond-level ladies' man, but this interpretation of Doc is oddly chaste both in action and attitude, despite catching the attention of Mona (a magnetic Pamela Hensley), a woman who works in a deed office in Central America with crucial information. Shane Black has been working on an updated Doc Savage for several years now, with Dwayne "The Rock" Johnson attached to star in it. Already feels like an improvement.





The Blu-ray

Warner Archive brings Doc Savage: Man of Bronze to MOD Blu-ray with some slightly odd artwork that features nothing but illustrations of the character on both the front and back. That's right, there isn't a single frame from the actual movie on the sleeve, which is a unique choice. The one-disc (pressed, not BD-R) release comes with a laser-printed sleeve, and in a standard Viva Elite Blu-ray case with no insert.





The Video and Audio

Doc Savage: Man of Bronze has reportedly been granted a new scan for this disc's 1.78:1 1080p AVC-encoded transfer, but the results are only somewhat impressive. Sourced from an interpositive rather than the OCN, is a bit on the underwhelming side even when you factor in the large amount of opticals that naturally soften the picture. Grain fluctuates from scene to scene, often appearing somewhat noisy. Colors seem okay (and not at all tilted toward teal and orange) but rarely offer the renewed pop that one might hope for from a new remaster. Close-ups generally look pretty good, but softness in the image is fairly common. Some minor print damage is also visible. Sound is a DTS-HD Master Audio 2.0 track that shows signs of age with regard to softness, but is fairly impressive when it comes to rendering the score. Sound effects feel a little canned, but then, that's as much to do with the era when the film was made as it does the reproduction of the effects on the track. All things considered, the disc is probably going to satisfy fans of the film, but it's more like a solid double as opposed to a home run. English captions for the deaf and hard of hearing are also included.





The Extras

None, other than an original theatrical trailer.





Conclusion

I'm sure there are plenty of fans with nostalgic memories of Doc Savage: Man of Bronze, but this is one of those beloved childhood memories that probably isn't going to hold up very well. The dashing hero is visually stylish but devoid of a certain masculine energy, the humor falls flat, the movie looks cheap, and it feels very, very long. Warner Archive's new Blu-ray is decent, but it offers no supplemental content. Skip it.
---
Please check out my other DVDTalk DVD, Blu-ray and theatrical reviews and/or follow me on Twitter.
Sponsored Links
Sponsored Links