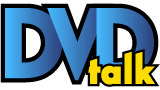 Kino // R // November 15, 2016
List Price: $29.95 [Buy now and save at Amazon]
---
While reeling from what both women believe was a disastrous bit of live music performed by mutual acquaintances, Allie (Claire McNulty) and Harper (Bridey Elliott) unexpectedly salvage their night slightly by running into two guys at the party afterward. Russ (Jeffrey Scaperrotta) and Sam (Griffin Newman) mention they're heading out to Fort Tilden the next day, and Harper's interjection that she can get them some molly to roll on lands them the guys' numbers and plans to meet up. However, getting to Fort Tilden (by bike, rideshare service, and on foot) turns out to be far more of an ordeal than either of them could have predicted, all while Allie panics about her decision to join the Peace Corps and work in Liberia -- 24 hours before she has to leave, while Harper wrestles with ambivalence toward the money that her father gives her in lieu of having a real relationship with her.



It's easy to imagine viewers struggling with Fort Tilden, a comedy about modern people and modern society that is unafraid to reveal, and revel in its protagonists as mean, petty, shallow, and lazy people. Even when viewing Allie and Harper as exaggerations befitting the heightened comic version of New York City the movie takes place in, their unlikable qualities are constantly being placed under the movie's microscope for further examination. Imagine "Broad City" if Abbi and Ilana secretly hated each other, and you'd be halfway there. Of course, that naturally prompts the question as to whether or not it's a self-centered comfort to imagine oneself, and perhaps a best friend, as pillars of sanity in an insane world. The comedy of Fort Tilden may not be traditionally palatable, and at the expense of certain people enjoying it, but writer/directors Sarah-Violet Bliss and Charles Rogers' willingness to play rough even with characters the audience is theoretically supposed to identify with is admirably ruthless.





As a pair, Allie and Harper could easily be nicknamed "Passive-Agressive." Allie claims she's interested in going to Liberia (despite everyone she encounters telling her how deadly it is), yet is willing to call in sick on a day she's meant to fill out paperwork and go through orientation to go to Fort Tilden. Her menacing "boss" snaps at her when she calls out and continues to call her throughout the day. Allie both allows herself to take the pestering, even though it clearly stresses her out, and also refuses to simply do the things she's supposed to do that prompts the pestering to begin with. She also lets Harper steamroll her at every opportunity, including waking up late and taking forever to get going, pulling them off the road to check out a cheap clothing store, and insisting she knows which trail to take despite never having been to Fort Tilden before. Neither of them is stupid, but they are both startlingly oblivious: in one funny scene, they watch, essentially narrating to each other, as a guy steals one of their bikes (complete with a incredulous bystander who chides them as they do nothing). It would be one thing if their bikes got stolen because Allie forgot the key for their bike lock, it's another that they watch it happen from fifteen feet away without even taking one step toward the bikes to stop it from happening.





As they make the long journey to Fort Tilden, their journey is surrounded by equally oblivious people. Harper doesn't have a bike of her own, so Allie borrows one from their upstairs neighbor Ebb (Neil Casey), who seems unaware that Allie is not interested in him or his apartment full of sick dogs. After Allie's bike gets stolen, they abandon Ebb's bike in a pile of garbage and swing by the elaborately-perfected home of Marin (Desiree Nash) and Amanda (Becky Yamamoto), who have color-coded macaroons and deep emotional issues. They struggle with various space-age moon children like the twins (Phoebe and Claire Tyers) whose performance they suffer through at the beginning, or Mia (Hallie Haas) and Sage (Christine Spang), who elicit a groan from Allie and Harper for hanging out topless, before Allie and Harper take their own tops off, unprompted, in order to level the social playing field. Then there are the anonymous, random New Yorkers: two rideshare drivers (or at least one, anyway), some nice old women in a convenience store who are baffled by the concept of "iced coffee", a crowd of folks who start threatening legal action when Allie bumps a baby carriage slightly with her bicycle, and a concerned-looking man with a leg cast who starts running and disappears without any indication of what he was in a hurry for.





For Allie and Harper, most of these other people are worthy of disdain and a source of their frustration, but it's immediately obvious that they are no better than the people they're mocking, and in some cases, much worse. Relatability is a key to comedy, and there are moments in which the pair's struggles elicit sympathy: the creeping acceptance of a good plan turned bad day, the struggle between the idea of charity and goodwill and actually committing to it, and the things friends see in each other that they can't see themselves. Yet, at every moment, Bliss and Rogers are careful to undercut these details with a dose of harsh reality, in which Allie and Harper are clearly the root of their own problems (a comic tightrope that McNulty and Elliott both walk with impressive balance). Calling it a comeuppance would be harsh, but over the course of their trip, they have no choice but to confront at least a few of their own shortcomings. That may not be something audiences are excited to laugh at, but that doesn't make the dramatic insight any less valid.





The Blu-ray

Kino Lorber brings Fort Tilden to Blu-ray with its poster artwork semi-intact, but the title treatment has been changed from an '80s-ish bit of pink scrawl to a plain old black block font. A bit awkwardly, the back cover features a photo from the same sequence, making the movie seem a bit less expansive and New York-y than it really is. The single-disc release comes in a standard Viva Elite Blu-ray case, and there is no insert.





The Video and Audio

The 2.39:1 1080p AVC video and DTS-HD Master Audio 5.1 soundtrack both have the modern crispness of a film shot on digital (the credits don't list any equipment logos), with the lightly softened edge that makes it feel more like film. Colors are nicely saturated, often giving off a sort of pastel vibe until Allie and Harper leave their apartment, where they ride their bikes into a city bursting with a range of colors. Detail is excellent and remains so even in darker scenes. Sound is generally devoted to dialogue and city ambiance, with one of the movie's '80s-flavored synth tracks cutting in from time to time (my favorite being "1986" by Lindbergh Palace, which plays over the credits), which sound vibrant and expansive. A DTS-HD MA 2.0 track is also provided for some reason, but unfortunately, no subtitles or captions are provided.





The Extras

One extra is included, a brief interview (3:51) with co-writers/co-directors Sarah-Violet Bliss and Charles Rogers and stars Bridey Elliott and Claire McNulty. This cute, seemingly shot-for-home-video featurette uses the text messaging device from the film to present questions visually that the participants answer. It's better than an EPK but really short considering the "texting" set-ups take up some of the time, and it ends in a way that feels abrupt.





An original theatrical trailer is also included.





Conclusion

Fort Tilden is not just scathing, it's also scathing self-criticism. Where some movies and television are willing to stop at parodying the world around their leads (not necessarily a problem!), Bliss and Rogers skewer their own "heroes" as well. Humor exists beyond the act of laughing, and Fort Tilden is funny, even if people might find themselves cringing instead. Recommended.
---
Please check out my other DVDTalk DVD, Blu-ray and theatrical reviews and/or follow me on Twitter.
---
C O N T E N T

---
V I D E O

---
A U D I O

---
E X T R A S

---
R E P L A Y

---
A D V I C E
Recommended
---
E - M A I L
this review to a friend
Sponsored Links
Sponsored Links