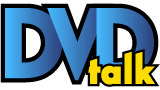 List Price: $30.99 [Buy now and save at Amazon]
---
You saw that thing a couple of weeks ago about the "neural karaoke" artificial intelligence that wrote its own Christmas song, right? Computer scientists at the University of Toronto subjected their A.I. to dozens of hours of music and lyrics, sprinkled in a little holiday cheer, and the next thing you know, you're listening to this guy. After sitting through The Hollars, I'm wondering if screenwriter Jim Strouse has been developing some of that same tech on his own. Feed in the screenplays for Junebug, Elizabethtown, Winter Passing, Garden State, and Strouse's own Lonesome Jim, twirl the gawhirl and release the gafleeze, and beep boop boop, out comes The Hollars.






John Hollar

(John Krasinski)

is the type of guy who'd rather not try than run the risk of failure. That's why he has a dead-end, wholly unsatisfying job at some sort of publisher but refuses to show them the graphic novel he's been toiling away on for ages. It's why he's never gotten around to proposing to his girlfriend Rebecca

(Anna Kendrick)

; nevermind the fact that she's eight months pregnant with his child. Not only adrift in his current life in New York, John has also wholly disconnected from the one he left behind in some sleepy, nameless little town in Ohio. That comes to an abrupt end when his mother Sally

(Margo Martindale)

collapses in her bathroom. John's barely had a chance to step into her hospital room when he's blindsided by the news of his mother's softball-sized brain tumor. A craniotomy is scheduled for the end of the week, which should be just enough time for John to revisit with his deeply dysfunctional family...to learn a little something about life and love in the proudest, most shamelessly derivative, most Sundance Movie: The Movie tradition.



The Hollars is about the crossroads in our lives; looking back and wondering if we'd made the right decisions. It's also about three Hollar men in crisis, discovering, courtesy of the women in their lives, an inner resolve they didn't know they had. Don

(Richard Jenkins)

was already in dire straits as the family business teeters on the verge of bankruptcy, and the threat of losing his wife of nearly four decades -- seemingly the only thing he truly has left -- is more than he can bear. There's scarcely a scene in which Don doesn't break down in tears. Older brother Ron

(Sharlto Copley)

is a basket case who, despite being in his forties, still lives at home with Mom and Dad. He obsessively stalks his ex-wife

(Ashley Dyke)

, enraged that she's seeing another man

(Josh Groban)

even though Ron was the one who first broached the topic of divorce to begin with. His two young daughters dote on him, but the more irrationally that Ron continues to behave, the more likely it is that he'll be kept at arm's length from them. John, meanwhile, is sort of an anthropomorphic sigh -- a passive pinball who lets himself be knocked around by the many bumpers in his life.






"Wait: Ron, Don, and John," you may be thinking. "You're kidding, right?" If only; The Hollars is overflowing with that sort of heavy-handed indie dramedy quirk. The movie opens with Ron peeing in the plastic pitcher his mom uses for O.J., with the offscreen sound of the stuff sloshing all over the kitchen floor when his dad startles him. The two of 'em have a cartoonish slapfight in Sally's hospital room moments before the brain tumor bombshell is dropped. It goes for some deliberately cringeworthy racial humor as Ron tries to bond with their mother's Taiwanese/Laotian doctor

(Randall Park)

over their assumed shared passion for the martial arts. The Hollars is much more successful when it doesn't go so broad with its comedy. I can relate to home improvement shows on HGTV treated like some kind of spectator sport. There's a Rod Steiger quip that made me laugh out loud. I love the understated stuff like John asking his mother what happened to her forearm only to have her dryly respond "brain tumor". It just feels like The Hollars is too frequently trying to get the same sort of outrageous laughs from the spate of other 'going home' Sundance dramedies from a while back, but the movie works better when screenwriter Strouse and director/star Krasinski allow it to be its own thing instead.



The Hollars piles on entirely too much, nearly every last micron of which has been nicked from another, better film. The core premise of a dissatisfied young man in the big city returning to his smalltown home and discovering himself while facing a crisis with his dysfunctional family is one we've seen time and again, and The Hollars has little interest in breathing new life into it. Remember that time Andy and Jim had an impromptu singalong of The Indigo Girls' "Closer to Fine" on The Office? For some reason, that's been awkwardly, improbably shoehorned into The Hollars for Krasinski to do it all over again. There's also a 'circle of life' theme that most viewers will see coming in the first five minutes, John rediscovering his youthful zest for life with a tire swing over a lake, the requisite singer/songwriter acoustic fingerpicking, an inordinate number of montages, and yadda yadda yadda.




The cast can only elevate the middling material so much. Margo Martindale is, as ever, extraordinary. She is such a force of nature, and to see that steeled resolve break down is devastating to watch unfold. Virtually everything about The Hollars that succeeds ultimately rests on her shoulders. Despite being a more sporadic presence in the film, Anna Kendrick is its secret weapon, bringing to Rebecca more than just the unwaveringly supportive girlfriend role it could've been in lesser hands. Rebecca is kind of a deus ex machina, though, from her endless bank account to the closer relationship she has with her boyfriend's family than John himself can claim, but that's The Hollars for you. It's hard to think of Rebecca as a character in her own right since she's so defined by the things she does for John.






Charlie Day may not get to play with emotions that large, but he is, of course, a standout as well and is responsible for more than a couple of the film's hardest hitting laughs. Josh Groban is also terrific as an entirely too patient youth pastor who's worlds removed from the enemy Ron has made him out to be. Unexpectedly, Richard Jenkins is a bit of a disappointment, prone to playing to the rafters as big and broadly as he can, though he does redeem his performance as The Hollars draws to a close. Sharlto Copley is insufferably over the top, going out of his way to ensure that I couldn't care less about Ron's "wait, maybe I shouldn't kidnap my children, leer at my ex-wife through binoculars, or sleep in her house uninvited" arc. Mary Elizabeth Winstead and Mary Kay Place are marvelous for what few moments they're on-screen, but they're both disposed of after a single sequence each.



John Krasinski is at his best when he's sharing the screen with Martindale -- John tenderly preparing his mother for surgery when Day's nurse exhibits a complete lack of bedside manner, sneaking her out of the hospital since a 'last meal' of yogurt and a hardboiled egg just won't do -- but John hides so much of himself that it's hard for me to feel fully invested in his plights. He's an aspiring graphic novelist whose work past high school is barely glimpsed, although we're told that it's wonderful by the impossibly perfect girlfriend he's impregnated but is too much of a coward to commit to. When Sally suffers that devastating seizure early on, Rebecca is the one they call, not John. His girlfriend seems to be so certain that John would be indecisive about what to do that she goes ahead and books a flight home for him before breaking the news. I realize that a significant part of The Hollars is John finding the nerve to take action, but he's just too passive early on to warrant any real emotional investment, and that dulls the impact of his ascent later on. Nothing about the man we meet leads me to think he's an artist whose genius has just yet to be tapped. Nothing about him suggests that an incredibly wealthy pregnant woman about to pop any day now would take an eight hour cab ride to Wherever This Is, Ohio to be by his side.



This is a movie whose central characters refuse to take risks, in large part because of the fear of disappointing the people most important to them. Much the same can be said about The Hollars as a film. Unwaveringly marching in lockstep with well-trodden Sundance quirky indie dramedy formulas, The Hollars' disinterest in anything but more of the same is a letdown. Still, it's so well-cast and so damned eager to please that the film -- derivative and overstuffed though it may be -- isn't a complete misfire. The Hollars has its share of well-deserved laughs. I saw my wife's eyes well with tears more than once. That hints at the better movie The Hollars could have been, and I wish I were reviewing that instead. Rent It.






Video



---

Not that anyone is likely to be concerned about a Sony release of such a recent, polished independent production, but this presentation of The Hollars does indeed leave precious little room for complaint. Shot with the Arri Alexa, The Hollars is consistently crisp and richly detailed. Its palette is naturalistic and understatedly warm, reflecting the tone of the film. The authoring of this disc is, of course, first-rate. Well done all around.






The Hollars is welcomed home on a dual-layer Blu-ray disc, and this presentation is very lightly letterboxed to preserve the film's theatrical aspect ratio of 1.85:1.






Audio



---

The aural highlight of The Hollars' six-channel, 16-bit DTS-HD Master Audio soundtrack is undoubtedly its music. Propelled by contributions from The Magnetic Zeroes, Wilco, and, predominantly, Josh Ritter rather than a traditional score, the distinctness and clarity of the largely acoustic numbers are unilaterally marvelous. These songs are also responsible for the bulk of the activity in the surround channels, and much the same can be said about the LFE as it reinforces the thundering kick drums, floor toms, and a little bit of bass guitar. Dialogue doesn't dazzle in quite that same way but is reproduced reasonably cleanly and clearly, is readily discerned, and never unduly struggles for its place in the mix.






The other supported languages are a bit off-beat, eschewing the usual Spanish, French, German, and the like. Instead, a second 16-bit DTS-HD Master Audio soundtrack dubs The Hollars into Japanese. Subtitles are offered in English

(both traditional and SDH)

, Chinese

(traditional)

, and Japanese.






Extras



---


The Family Trust: Inside The Hollars (18 min.;

HD

): The Hollars boasts a better than average making-of featurette, delving into how the film's story resonated with the significant events in so many of its cast and crew's lives, John Krasinski being attached as an actor years before it was decided that he'd direct, how quickly production got underway once Krasinski bought the script, the revelation that Margo Martindale co-starred with Krasinski in his very first acting gig, and the joys of filming in Mississippi. Shaving a $10,000 wig gets more attention than you might expect out of a behind the scenes piece as well. Because so many of the best stories throughout the disc's extras are told here, "The Family Trust" is the one extra to watch if you're pressed for time.




Persistent Vision: Margo Martindale (6 min.;

HD

): Everyone on both sides of the camera deservedly marvels at Margo Martindale's mighty talents, and "Persistent Vision" shines a spotlight towards her ascent as an actress. Martindale reflects back on first falling in love with acting, the many and altogether random jobs she held while trying to make it in the business, and how her role in the original production of "Steel Magnolias" would put her on the path towards quitting all those day jobs.




L.A. Film Festival Q&A (19 min.;

HD

): This past June, The Hollars was screened for members of the Los Angeles Film Festival. John Krasinski's introduction and his Q&A afterwards with Margo Martindale and Anna Kendrick are both featured here. Among the topics of conversation are the film's exploration and celebration of family, how the cast found their characters so perfectly in the script that they didn't really need much guidance from Krasinski, Kendrick's excitement at being asked to play Rebecca because that means that Emily Blunt sincerely must like her, their favorite moments from the film, and what they hope viewers take away from The Hollars.




Audio Commentary: I'd say I enjoyed The Hollars much more with John Krasinski and Margo Martindale's charming commentary than I did without it. The two of them discuss how the placement of the film's title card helps to further the sense of the Hollars as a family, the film's hairpin emotional turns, how Ron and John both pass as Richard Jenkins' sons more than Martindale's, why waking up is one of the most challenging things an actor can portray, Krasinski's Archer-esque fear of gators, Sharlto Copley's commitment to something close enough to an American accent, and how much of the cast and crew had no idea that it was a wig being shaved and not Martindale's own head of hair. Krasinski talks about another scene with Mary Elizabeth Winstead that was cut, but that unfortunately didn't make it onto the disc, nor are there any other deleted scenes.




Trailer (2 min.;

HD

): Last to bat is a high-def theatrical trailer.





The Hollars comes packaged in a slipcover, and a digital copy code has been tucked inside. This disc is coded for play in regions A and C, helping to explain its selection of languages.






The Final Word



---

John Krasinski mentions a couple of times throughout The Hollars' extras that movies like this aren't really made anymore. On the complete opposite end of the spectrum, his sophomore effort as a director suffers from being overly familiar, saddling its tremendously talented cast with a standard issue story of a man returning home to some speck on the map, finding his quirky and deeply dysfunctional family in crisis, and along the way rediscovering a zest for life he'd once thought lost. The Hollars is earnest, likeable, and occasionally funny and resonant, but it's ultimately let down by the rest of the material: forced schtick, paint-by-numbers plotting, and quadruple-underlined messages it's unconvinced the audience could find on its own. Rent It.







Sponsored Links
Sponsored Links