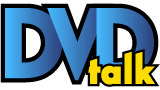 List Price: $30.99 [Buy now and save at Amazon]
---
Following an acrimonious split from a company that went on to launch a successful IPO, investment banker Naomi Bishop (Anna Gunn) is on edge. Already having spent a few years pressed up against the glass ceiling at her firm, she's looking to pounce on the position about to open up above her, but a long history of successful launches means little to senior management in the wake of being labeled tough to work with. Still, she's got one lead: Cachet, an online privacy company she found investors for years ago that's looking to go public. Closing the deal would put her immediate history behind her, but between nervous (and secretly pregnant) deputy Erin (Sarah Megan Thomas), her old friend Samantha (Alysia Reiner) -- who just happens to be working high-profile corporate finance cases for the U.S. Attorney's office, and her boyfriend Michael Connor (James Purefoy), suddenly expressing reticence at the confidentiality "wall" they have to observe as employees at the same company, she's taking on more liability than she's aware of.



Produced, written, starring, and focused on powerful women who are working against the frequently passive but persistent forces of internalized sexism in a male-dominated industry, Equity is a pointedly ambitious and generally engaging film that pays off with a frustrating (but potentially intentional) ambivalence. The film is well-conceived and executed across the board, but there are times when the film never quite manages to finish blending theme with story, leaving a movie that feels like sharp commentary delivered through a story that always plays second fiddle. At times, it's hard to shake the feeling that the film is missing some other element that would make everything else fall into place, but to some extent, the movie's dangling threads may be meant to dangle, underlining the struggle of so many professional women forced to make sacrifices or up against unreasonable discrimination based on their gender.





The most effective aspect of the film is simply in conveying everything Naomi, Erin, and Samantha have to deal with, much of which isn't so obvious as men intentionally roadblocking their progress. As the film opens, we see Naomi speaking to a group of women about the ambition of making money -- even greed is looked at as an inherently male trait. While Naomi successfully lands the job from Cachet founder Ed (Samuel Roukin), it's tiny actions that undermine her ability to handle the launch properly: misrepresenting her attitude in a meeting, pushing back against her attempts to do due diligence, and regarding her as a less pleasant person to deal with than Erin. For her part, Erin saves the pitch meeting with a certain analogy and is rewarded with unwanted advances from Ed and the vague sense from both Ed and Naomi that declining to play "the fun one" might endanger her job. Samantha uses her past friendship with Naomi to try and get close to her for details that could help her make cases, but Naomi bristles when she senses Samantha fishing and cuts their friendship short. When so much real-world progress for women comes from the communication of shared experiences, the "cost" associated with trust is presented as a complicated sacrifice. Most insidious of all is the way Michael becomes entangled with Naomi's business for reasons that have almost nothing to do with her, and with a carelessness that he fails to recognize as a male luxury. Erin's pregnancy and Ed's arrogant dismissal of a female engineer's POV provide further blocks in the film's Jenga tower.





Gunn, best known for her supporting role on "Breaking Bad", is good at showing Naomi's wheels turning, navigating a complex obstacle course of sexual politics, industry politics, confidence (for the client), and caution. As each new piece of information comes her way, she processes it, her visual thought process taking the place of exposition. She also draws meaningful lines between her personal persona and professional one, the shift between private encounters at home and in restaurant bathrooms and how she acts in a boardroom. Thomas and Reiner, who also conceived of the story with screenwriter Amy Fox and produced the film, are rougher around the edges at times but have their own moments to shine, including a decision by Erin that changes everything, and a scene where Samantha, a lesbian, uses sexual charms to gather incriminating evidence on a mark (Nate Corddry). James Purefoy is also excellent, portraying a type of sleaziness that is not decisively evil, but whose willingness to compromise and cynical attitude are more destructive than he realizes.





With all that subtext, putting one's finger on what it is that Equity is missing is a bit of a challenge. The easiest answer would be that, for all they have to put up with, Naomi and Erin are not particularly sympathetic characters, yet that reaction ties right into the film's point that women can't be driven by the same material interests as men. It's more likely that while men are allowed to play amoral people in films and be adored for it, the sense of right and wrong are stronger -- even if that sense is mostly meant to underline the immorality of the characters, as in a Wolf of Wall Street. Equity is a film that intentionally places itself in a gray area, where morality enters into the conflict only after winning and losing has been established as a corporate interest. If that ambiguity's by design, then building to it as a climax may be Equity's entire point -- for women on Wall Street, or any male-dominated industry, going out with a bang instead of a whimper is a luxury they aren't afforded.





The Blu-ray

Sony Pictures Classics brings Equity to Blu-ray with slightly mediocre artwork (the four leads standing in front of a blue backdrop of numbers over a cityscape) that replaces their equally mediocre poster art (four floating heads over a backdrop of a stock graph), although I suppose one could consider it a win that of the four people on the cover, it seems James Purefoy received the most noticeable Photoshop retouching -- his neck looks suspiciously skinny. The one-disc release comes in an eco-friendly Vortex case, with an UltraViolet Digital HD copy code inside the case.





The Video and Audio

Equity's 1.85:1 1080p AVC encoded transfer and DTS-HD Master Audio 5.1 track both get the job done. Equity has a slightly heightened look sometimes, with elevated contrasts and a generally cool palette. Occasionally, in some of the dark bar scenes, there's a hint of black crush (tying into director Meera Menon's comments in the extras that she wanted to suggest a modern film noir), but nothing too intrusive. The film is dialogue driven, with bits of score and city ambiance providing most of the backdrop. At times, the quality of the elements themselves feel a little facile, but as a mix it works well. A French DD 5.1 track, English, French, Portuguese, and Spanish subtitles, and English captions for the deaf and hard of hearing are all also included.





The Extras

Three video extras are included. First, we have "Girl Gang: The Equity of Empowerment (8:30), which isn't so much about the characters in the film but the film's female financiers, who almost exclusively invested in the movie with the interest of promoting women both in front of and behind the camera, as well as stories about women in businesses where women are rarely considered. "Grey Lines: Making Equity" (14:17) is a traditional making-of featurette, made up by film clips and interviews with the cast and crew. The primary subject is again the film's focus on women and how that played into the choices that went into both the writing and the performances, while Menon focuses more on other film-based inspirations. Finally, there is an LA Film Festival Q&A (16:03) with Anna Gunn, Meera Menon, Elysia Reiner, Sarah Megan Thomas, and Samuel Roukin.





Trailers for The Meddler, The Hollars, and Maggie's Plan play before the main menu. An original theatrical trailer for Equity is also included.





Conclusion

Equity is a slow-burn picture about complex social politics, one that allows viewers to see the gears of fate clicking forward one cog at a time. The film isn't entirely successful at delivering both a compelling story and a potent metaphor, but there's a sense that the feeling that creates may be part of the movie's point. Recommended.
---
Please check out my other DVDTalk DVD, Blu-ray and theatrical reviews and/or follow me on Twitter.
---
C O N T E N T

---
V I D E O

---
A U D I O

---
E X T R A S

---
R E P L A Y

---
A D V I C E
Recommended
---
E - M A I L
this review to a friend
Sponsored Links
Sponsored Links