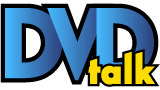 List Price: $19.99 [Buy now and save at Amazon]
---
The Movie:
So when it was announced that there would be a film about NSA whistleblower Edward Snowden, and that Oliver Stone (JFK) would be directing it, there had to be some sort of hesitation, right? Take whatever biases you have aside, Stone's penchant for the dark helicopter co-conspirator in his work of recent years is something that had to be thought about when this film was released, but thankfully not only did it not appear, the film was a pleasant surprise.
Stone directed and co-wrote the film with Kieran Fitzgerald, and used the books from Luke Harding (a fact-based account of Snowden's experiences) and a novel by Anatoly Kucherena, Snowden's Russian attorney which mirrors Snowden's experiences, to lean on this film. It also seems to be influenced by the Snowden documentary Citizenfour, using it as a return point for many parts of the film. That said, Snowden primarily focuses on the decade in Snowden's life before revealing what he knew. Snowden is portrayed by Joseph Gordon-Levitt (The Walk), and we see him in the Army going through basic training in the Special Forces before shattering both legs and being unable to continue. We see him eventually land with the CIA where the catches the eye of a trainer named Hank Forrester (Nicolas Cage, The Runner) and his work draws the attention of Corbin O'Brian (Rhys Ifans, Alice Through the Looking Glass), who sees Ed as a bit of a protégé. Ed rises through the ranks, even gets his picture taken with then-NSA Director Michael Hayden, and starts taking jobs and projects for intelligence contractors, and meets Lindsay Mills (Shailene Woodley, Insurgent) along the way via a dating site, and they develop a relationship. Ed starts to have a crisis of conscience when he sees what the government is doing to private citizens without their knowledge, in the name of national security.
What Snowden manages to do very well for the first couple of acts the story is allowed to breathe, so we see Ed's relationship with Lindsay develop, and how Ed's beliefs are exposed to more cynicism and manipulation. Ed comes into the CIA and NSA not necessarily as an idealist, but is skeptical of what the mainstream press tends to report. By the end of the film, Ed distrusts just about everything, as he probably should in the day and age, and his relationship with Lindsay creaks under his personal stress, but his eventual discovery of his own set of beliefs tends to garner a sense of respect from Lindsay. As the love interest, Woodley was pretty good and even had her own moments to shine in a role that brought some previously unseen maturity.
Gordon-Levitt's Snowden is capable as well. He does possess Ed's vocal inflection which is a mild jolt at first (kind of sounds like JGL is doing a Buffalo Bill impression), but we see his exposure to various people in the intelligence community and his disenchantment with their behavior; his stress at having to go through so much surveillance starts to show and his relative peace with his exposure of these projects is palatable. In his Hong Kong hotel room, he plays off of filmmaker Laura Poitras (Melissa Leon, The Big Short) and journalists Glen Greenwald (Zachary Quinto, Star Trek Beyond) and Ewen MacAskill (Tom Wilkinson, Denial) well, though the quartet basically mimic some of the scenes in the documentary and the released video that so many saw on the news. The scant scenes outside of that prism are flimsy viewing for the most part, which goes to Stone's direction.
And that is the thing holding Snowden back from being a great movie, and merely a good one. The last 20 minutes feature several different things that one would expect Stone to do in a movie like this, including a last shot that was simply too hammy for its own good. For Snowden to have been a memorable or impactful experience, everything that happens in it post-Guardian article release should have probably been excised, and its emotional tie given the closure that viewers put into it. The film serves as a return to form for Oliver Stone, but he's not completely back into the shape that made him one of the more notable directorial voices of the 1990s. Like Ed, Oliver's work in Snowden is a good jumping off point.
The Blu-ray:
The Video:
Universal gives Snowden an AVC encode to go with a 2.40:1 high-definition widescreen presentation. Oscar-winning cinematographer Anthony Dod Mantle (Tom Wilkinson, Slumdog Millionaire) gets the chance to explore the exteriors of Washington and later on the greens of Oahu, and each possess excellent background detail and vivid color reproduction. The olive drab of military BDUs is also sharp (and had me feeling nostalgic for a second) and the computer-generated effects designed to show electronic surveillance are clear as can be. A shot near the end of the film casts Snowden's dark hotel room against a Hawaiian sunset with him and Lindsay and the contrast from beginning to end is excellent. It's an excellent transfer.
The Sound:
The DTS-HD Master Audio 5.1 lossless track is a fairly modest affair, but it doesn't hesitate to bring the goods when called upon. There aren't any moments of action that resonate in the low-end but it's definitely present. The soundtrack makes its mark more in channel panning and directional effects (Ed's signature moment when he explains about users being tracked being the big one) to convey an above average level of immersion. Dialogue is consistent throughout and requires little adjustment, and the overall impression of Snowden from an audio perspective was pleasant.
The Extras:
Starting things off, five deleted scenes (8:51) that don't include anything of note to the feature. A EPK called "Finding the Truth" (3:57) looks at the cast and crew and their thoughts on the material and one another. A Q & A with Gordon-Levitt, Woodley, Stone and Snowden (41:00) is the most worthwhile piece. Hosted by Matt Zoller Seitz (who wrote a book on Stone), the session includes some of the same material, but on a larger scale. Snowden participates via internet satellite from Russia and the delay makes things a little stilted initially, but he gets asked about surveillance and what people can do to protect themselves. It's a nice discussion that you only need to watch once. Copies of the film on standard definition and digital are also available.
Final Thoughts:
Snowden may not be Oliver Stone's best film but it's certainly his most polished feature in quite some time. With convincing performances by its two leads and a story that shows us the other side of the man people know from his actions, it provides a deeper appreciation for what Ed went through, and still goes through to this day. The disc looks excellent and is almost matched by the soundtrack, though I've got to say the lack of a commentary by Stone holds it back from being a must-own. It's definitely a must-watch at a minimum.
---
C O N T E N T

---
V I D E O

---
A U D I O

---
E X T R A S

---
R E P L A Y

---
A D V I C E
Recommended
---
E - M A I L
this review to a friend
Sponsored Links
Sponsored Links