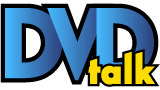 Veep: The Complete Fifth Season
HBO // Unrated // April 11, 2017
List Price: $34.98 [Buy now and save at Amazon]
---
The Show:
As the HBO show Veep rolled into its fifth season, there was a change at the top of the show that could have brought some concern for longtime fans of it. Gone from the show running helm was Armando Iannucci, who wanted to spend more time with his family, and in was David Mandel. The last time a show had its show creator disappear and replaced with a television veteran that I had a personal stake in was Community, and that went to mixed results. That said, Mandel had a connection to the titular character that did wonders for the show. More on that in a minute.
Selina Meyer (Julia Louis-Dreyfus ,The New Adventures of Old Christine) was now President at this point, engaging in a Bush-Gore style contestation of votes with her opponent. Amy (Anna Chlumsky, My Girl 2) and Dan (Reid Scott, Amusement) return, and Mike (Matt Walsh, Ted, presses on as Press Secretary and Gary Walsh (Tony Hale, The Informant!) is the body man. Sue (Sufe Bradshaw, Star Trek), Kent (Gary Cole, Pineapple Express) and Ben (Kevin Dunn, Transformers) return to the Oval. And along with them are Jonah, (Timothy Simons, Inherent Vice) and Richard (Sam Richardson, Spy). Hugh Laurie (House) is the charismatic Vice President-elect Tom James.
So Mandel worked with Larry David on Curb Your Enthusiasm but more directly on Seinfeld where Dreyfus sharpened her comic sensibility. And in this season, Dreyfus gets the chance to give Selena an added emotional depth. And yet when we see this, she doesn't compromise her deep-rooted cynicism, and even goes to new highs (lows?) that fans perhaps could not have anticipated. The perfect combination of these is in "Mother," when Selena deals with her hospital ridden mother. There are amazing moments of laughs, a couple of moments where you feel closer to Selena for what she's going through, until she drops an insult that makes you remember why you're there.
Along with these new character achievements, what struck me as I went through Season Five one more time is just how much changed in a short timespan from the beginning to the finale. Jonah goes from being a lowly assistant walking around the streets of Nevada to an elected member of Congress (thanks to the brief yet hilarious work of Peter MacNicol in a guest role this season). Amy and Dan go through professional highs and lows as well, to say nothing of Selena.
The season also brings the funny in ways that one could not have anticipated either. The jokes come fast and furious and so much so that you do have to go back and make sure that was what was said, such as something Ben says in the first episode. Hell, Dan Bakkedahl (who plays Ohio Senator Roger Furlong) has a run of several episodes where he comes in, insults everyone in the scene to great effect, and sees himself out. And Selena is eager to be part of these takedowns, shown to pitch perfect tone in "Congressional Ball." It really does become a show where you can't believe something was said, but in a good way.
The show was in such a zone in the fifth season it was a great mix of character evolution and laughs. Dan visits Amy's family, through a persistent bout of closure, and runs into her Dad, played for a second by Parks and Recreation's Jim O'Heir. John Slattery (Mad Men) plays a campaign donor and Meyer beau, and even through all this, there is still a season long arc, held in the background by Mandel until the right moment in episode 9's "Kissing Your Sister," which includes the best scene in comedy in 2016, hands down.
Not only did Veep put any qualms about the change in creative control (from Iannucci to Mandel) to rest, and not only did they put together a group of episodes that were possibly their best to date, they put together a group of episodes that were among the best 2 of 3 of the season, regardless of genre. The quality is so good that it was a treat to go through them again, and remain some of the funniest things in my recent memory.
The Blu-rays:
Video:
The ten-episode fifth season of Veep is spread evenly over two discs and looks solid, a la how it originally aired. Colors appear natural without saturation glitches, and flesh tones appear natural, even when you have to focus on a character's face, like Selena's in "Thanksgiving." The last episode of the season reflects the drab, dour weather accurately and there are little haloing or artifacts to be found during the show. Looks good Bobby!
Audio:
DTS-HD Master Audio 5.1 lossless surround, and for this dialogue-driven comedy there are very little surprises here. Dialogue is consistent and well-balanced in the center channel, and directional effects and channel panning are present, though occasional given the source material. It's not going to blow anyone away, it just sounds good.
Extras:
You get deleted scenes on every episode, around 45 total, lasting 34 minutes. Some of them are alternate lines, a couple of them are funny, including one where Gary and Charlie Baird (Slattery) talk about plant-eating dinosaurs in an incredibly random and humorous moment, but there's nothing within a story that's missed here. There are also 4 commentaries (on episodes 1, 4, 6 and 7) with Dreyfus, Mandel, Simons and Hale, among others. The first track is easily the best, as Mandel talks about his approach to taking over the show and what to do/not to do as he went along; he had a whole new crew to work with as the show moved from its Maryland production location to California. Otherwise, most of the material in the other tracks is laughing at what's on screen, raving about the cast who isn't there, and trying to break the record for the use of the 'c-word.'
Final Thoughts:
The fifth season of Veep made me laugh harder than anything in a while, like deep belly laughs, while moving the ensemble into unforeseen new ground that should prove to challenge them in the years going forward. The great thing is you don't need to binge anything to catch up on this season, but it'll make the laughs even better. Technically it's good and the bonuses are OK. I have a rule that when one of the best comedies on TV makes its best season thus far, you really need to see it, and if you haven't seen Season Five of Veep correct this immediately.
---
C O N T E N T

---
V I D E O

---
A U D I O

---
E X T R A S

---
R E P L A Y

---
A D V I C E
Highly Recommended
---
E - M A I L
this review to a friend
Sponsored Links
Sponsored Links