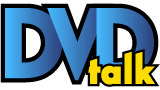 List Price: $16.63 [Buy now and save at Amazon]
---
Look at Walter Stackhouse (Patrick Wilson), and some would see an innocent man. Walter is a successful architect and aspiring author of short crime fiction, and he has a beautiful wife, Clara (Jessica Biel), who is drifting away from him. It's not his fault, as he tries to keep the flame alive, but Clara resists, spiraling into jealousy over a pretty acquaintance, Ellie (Haley Bennett), and frequently makes trips away from Walter to tend to her mother. One night, following an argument with Walter about Ellie, she attempts to kill herself. Walter successfully gets her to the hospital in time to save her life, but when she's rested up and returns home, she hasn't changed: she's still paranoid, and still cold. Meanwhile, Walter has been reading about a local murder case involving a bookstore owner, Marty Kimmel (Eddie Marsan) and the brutal killing of his wife. Walter suspects Marty may have engineered an alibi and killed his own wife, and he's beginning to think it's a good idea when Clara beats him to the punch and turns up dead.



Adapted from a Patricia Highsmith novel by Susan Boyd and directed by Andy Goddard, A Kind of Murder is muddled in a way that suggests a screenwriter for hire letting key aspects of a source text fall away in service of a director who isn't interested in those details, or worse, the writing of two women about toxic men being fatally (albeit unintentionally) muddled by the perspective of a man. Both scenarios are pure speculation, but based on the final film, it's hard to get a bead on whether or not Goddard looks down on Walter the way Walter deserves. In theory, A Kind of Murder is about a man whose desire to commit the crime is as morally bankrupt as actually doing it, but Goddard hardly touches on it, allowing Clara to turn into a misogynistic caricature and spending more time on exaggerated and poorly-executed surface thrills with a cast he seems unable to corral than digging into the meat of the story.





After the discovery of Clara's body, Walter is brought in for questioning by Detective Laurence Corby (Vincent Kartheiser), who is already convinced that Kimmel is guilty. Kartheiser gives the worst of the movie's bad performances, playing Corby as the world's least subtle or effective detective. He intimidates both Walter and Kimmel, openly telling both men that he's out to get them and that he doesn't believe a word they're saying. Not only does the character add nothing to the true conflict at the center of the film, which is driven by Walter's interactions with Kimmel over his own guilt, but the writing of the role is so silly that any actor would struggle to understand the motivations for Corby's behavior. The character ought to be a glorfied extra, a functional part of the puzzle. Instead, Kartheiser leans into Corby's petulant child persona so badly it not only eats up screen time, but it sucks any concept of tension right out of the movie -- there's no possibility that Walter and Kimmel could get wrapped up in a game of cinematic chess while Corby is playing tackle football. Kartheiser is nearly matched in his awfulness by Biel, whose vampy, hissing fury is so exaggerated that it's like being told a story by a dishonest friend: Clara ceases to be a human being and becomes a biased caricature of the world's worst wife. Furthermore, the film has its cake and eats it too by carefully skirting around the fact that Walter's eventual behavior justifies at least a little of her paranoia.





Of course, even if Corby had the slightest notion of strategy and the tension between Clara and Walter were believable and sympathetic, that would still leave how clumsy Walter is. There's hardly a single moment following his wife's death where he attempts to lie or mislead Corby that isn't frustratingly stupid. For a crime writer who was smart enough to figure out how Kimmel (probably) murdered his wife, it's amazing how he never seems to be able to think one step ahead of himself throughout Corby's investigation. His lies make no sense, his confessions are poorly conceived, and he constantly provides more evidence for Corby to scoop up like a hungry gremlin and taunt him with. Performance-wise, there's nothing wrong with Wilson's work, but nothing he does adds clarity or perspective to Walter's actions. The only actor who acquits themselves is Marsan,
whose guarded demeanor is an excellent tightrope act that suggests guilt and innocence at the same time.





Visually, Goddard's picture isn't anything to write home about; it falls into the category of Mann's Public Enemies in that the digital appearance of its cinematography undercuts the effectiveness of the period costumes and production design. The film is lit like a noir but rarely does anything with that paranoid atmosphere, with the exception of a climax set in a series of underground tunnels. Throughout, we get inserts of Walter typing increasingly gruesome stories on a typewriter, another odd device that should exist to lower our sympathy for him, but there isn't enough in Goddard's execution to clarify one way or another. The way in which the film pulls its threads together in the end is fitting enough, but Goddard can't resist throwing in one final shot that momentarily prompts the viewer to reconsider everything they've seen for the worst reasons possible. Not only is it a rotten cherry topping this misguided dish, it's also yet another reminder that Goddard is more invested in Walter's technical innocence than his psychological guilt.





The Blu-ray

There's certainly a germ of an idea in the artwork for A Kind of Murder, what with Wilson's character looking at his own reflection in the mirror, but even with the foil-embossed slipcover surrounding the package, the illusion doesn't quite click into place. The one-disc release comes in an eco-friendly Viva Elite case, and there is no insert.





The Video and Audio

A Kind of Murder's moody digital cinematography is presented faithfully on magnolia's 1.85:1 1080p AVC transfer, which means razor-sharp fine detail on clothing and skin, but not much in the way of pop. As is the apparent shorthand for both the tone the film is trying to set and the period look, the image is packed with lots of browns, grays, magentas,
and dark greens and blues, with only a couple of sky-blue shirts and sweaters in Wilson's wardrobe offering a bit of primary oomph. A scene in a nightclub exhibits a little black crush, and close examination of a climax set inside a dark building will reveal a few artifacts, but one really has to look for them. Sound is a DTS-HD Master Audio 5.1 track, and it has little to offer but a deft but unremarkable mixture of score and the characters' dialogue, as this is not a particularly action-packed movie even during tense suspense sequences. English captions for the deaf and hard of hearing and Spanish subtitles are also included.





The Extras

Three featurettes are on offer. "The Noirish Characters of A Kind of Murder" (14:33) is a standard, slightly dry overview featurette that cuts between on-set interviews with the cast and director Andy Goddard, padded out with an unnecessary number of film clips. This is accompanied by The Psychological: Andy Goddard" (10:39) which shifts the focus from the characters to the script and story. Finally, "The '60s Look (5:07) focuses specifically on the wardrobe and production design.





Trailers for In Order of Disappearance,
Detour, Officer Downe, and The Eyes of My Mother play before the main menu. An original theatrical trailer for A Kind of Murder is also included.





Conclusion

A Kind of Murder is a disaster, one which features a cast of reasonably talented performers without a guiding focus, and a director whose approach to the film seems oblivious to some of the more interesting possible perspectives to be derived from the material. Skip it.
---
Please check out my other DVDTalk DVD, Blu-ray and theatrical reviews and/or follow me on Twitter.
Sponsored Links
Sponsored Links