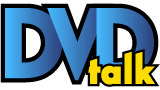 Kino // G // June 27, 2017
List Price: $17.22 [Buy now and save at Amazon]
---
Notes: Although screencaps should only be considered an idea of what the disc looks like, click any capture in this review to expand the image to a full size .png.
---
In home video collections of the Pink Panther films, room is generally made for the post-Sellers films made with Blake Edwards at the helm: Trail, (available in Shout! Factory's Blu-ray box set), Curse, and Son of the Pink Panther. However, there is one more redheaded stepchild of the franchise, the series' Never Say Never Again, 1968's Inspector Clouseau. Produced in a gap where both Sellers and Edwards had stepped away from the series, this entry enlists Alan Arkin to fill the bumbling detective's shoes. The film also ditches the diamond (and corresponding animated animal), the Henry Mancini music, and the series' stable of recurring supporting characters. Arkin generally acquits himself, but the film is a disappointment.


In Europe, a string of high-stakes robberies are committed, and there is strong suspicion that a mole inside Scotland Yard is assisting with the heists. With the police force theoretically compromised by such an insider, Commissioner Sir Charles Braithwaite (Patrick Cargill) enlists outside help in the form of Clouseau. With numerous assassins tailing him, Clouseau and Superintendent of Police Weaver (Frank Finlay) do their best to tolerate one another in order to try and solve the case. Meanwhile, the criminals plan their most elaborate heist yet -- one which accounts for Clouseau's presence in a unique way.
The film gets off to a decent start introducing Arkin as Clouseau. His version of the character is best during bits of physical business rather than moving the plot forward or working with the script's idea of funny scenarios or dialogue. Highlights include his attempts to be reunited with his shoes after deboarding a plane,
his inexplicable shifts around an office as Braithwaite attempts to speak to him, his aggressive use of a metal detector prop when he suspects a bomb inside a dessert won at a carnival, and the use of buttons to try and trick an operator into connecting a long distance phone call. Not only is Arkin at his best in these moments, but they're also the moments where the character feels most in keeping with the Clouseau from the rest of the Edwards/Sellers entries. Other sequences, such as one where he compulsively sings into a tape recorder, or a crisis of confidence where he even admits he's not a good detective feel like some other character.
The rest of the film feels off-formula as well. In one of the film's early scenes, Weaver arms Clouseau with a number of spy gadgets, which is more 007 than Pink Panther (the Balls disguises notwithstanding). The film's central heist plot, which involves a whole gang of thieves wearing Clouseau masks in order to steal millions from multiple banks at the same time and sneak them out of the country in the wrappers of Lindt candy bars, is conceptually clever but mostly just eats up time, building to a simultaneously indulgent and half-assed sequence where Clouseau fights himself. Director Bud Yorkin is torn between using it to put something dazzling on the screen (there is one optical shot doubling arkin), but also largely cheating the effect, resorting to embarrassingly obvious body doubles and hiding Clouseau's head in a trash can for most of the action. In the end, the use of multiple Clouseaus can't even be considered much of a testament to Arkin's ability, as he is dubbed over in all the sequences with "masked" Clouseau.
Although the movie is relatively short, clocking in at only 98 minutes, it feels much longer, possibly because the heist and multiple car chases aren't very funny or exciting.
In the absence of characters like Dreyfus and Kato, the film wastes time elsewhere, introducing an Interpol agent (Delia Boccardo) who has little purpose than being either a love interest or a kidnapping victim, and a lengthy sequence and recurring gag where Clouseau is suckered into going on a date with Weaver's wife (Beryl Reid), which feels mean-spirited for a number of reasons. Another, in which Clouseau ends up in a hotel room with a beautiful brunette (Katya Wyeth) who mysteriously turns into a beautiful blonde (Tracey Crisp) has more snap to it but still lacks much in the way of laughs.
The Blu-ray

Inspector Clouseau arrives on Blu-ray with iconic artist Jack Davis' cover art on the front of the package. The one-disc release comes in a non-eco Viva Elite Blu-ray case, and there is an insert booklet featuring artwork from other Kino Lorber Studio Classics' Blu-ray releases.
The Video and Audio

Of the three Panther releases from Kino Lorber, Inspector Clouseau falls right in the middle, both in film quality and A/V quality. This 2.39:1 1080p AVC transfer and DTS-HD Master Audio 2.0 soundtrack sound above average but aren't quite as good as those offered for Curse. While detail and grain structure are more in keeping with that film's superior presentation, bright whites are an odd blemish on the image, with many highlights clearly obscuring detail and glowing with an unnatural intensity. There is also more print damage for Clouseau than either of the other two films put together. Dialogue,
music, and sound effects sound just fine on the audio track, which never disappoints but never dazzles either. English captions for the deaf and hard of hearing are also included.
The Extras

In addition to positioning their releases with Shout!
Factory's Panther set, Kino Lorber also got in touch with some of the same people who worked with Shout! on new extras. One of those people is film historian William Patrick Maynard, who delivers an informative and entertaining audio commentary for Clouseau. He is well-versed in both the series history and details about the making of Clouseau specifically, and is honest about the movie's positives and negatives.
An original theatrical trailer for Inspector Clouseau is also included, as are trailers for Curse of the Pink Panther, Son of the Pink Panther, and The Russians Are Coming! The Russians Are Coming! and After the Fox.
Conclusion

Many would consider Sellers the indispensable heart of the Pink Panther series, but I'm more inclined to say that a strong screenplay, by Edwards or someone else, would've been more than enough to produce a quality entry. Arkin seems comfortable enough taking over the role, but the script lets him down. Rent it.
---
Please check out my other DVDTalk DVD, Blu-ray and theatrical reviews and/or follow me on Twitter.
Sponsored Links
Sponsored Links