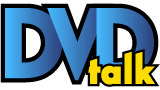 List Price: $34.98 [Buy now and save at Amazon]
---
The Movie:
I have a pet theory that Logan Lucky is the Reese's Peanut Butter Cups of recent cinema. I mean, Steven Soderbergh likes heist films, since he directed the Ocean's Trilogy, right? And he likes Channing Tatum, since he directed him in Magic Mike, right? So put two great tastes together and boom, begat Logan Lucky.
The film is written by Rebecca Blunt, who doesn't have any screenwriting credits and depending on the time and day you ask him, is either one in an arsenal of the many names Soderbergh has created for himself (Soderbergh's 'Peter Andrews' is the cinematographer and his 'Mary Ann Bernard' is editor, after all), or an anonymous friend of Soderbergh's wife. That could be a whole other film, come to think of it. Anyway, Tatum plays Jimmy Logan, a construction worker at Charlotte Motor Speedway who has just been let go by his boss, and he learns his ex-wife is taking her daughter to Virginia, which would make it even more difficult to maintain Jimmy's visitation schedule. Jimmy comes up with a plan to rob the racetrack, but needs to employ his brother Clyde (Adam Driver, Midnight Special) and sister Mellie (Riley Keough, It Comes At Night) as part of the job.
The job needs a couple more people outside of Jimmy's circle, so he brings on Joe Bang (Daniel Craig, Skyfall) and his younger brothers Fish (Jack Quaid, The Hunger Games) and Sam (Brian Gleeson, Assassin's Creed). The problem? Joe's in jail, so Jimmy has to get into the inner bowels of a place where tens of thousands are at for a race, and break into jail to free Joe, only to bring him back and avoid jail officials noticing. A touch complicated, I'm sure, but you get the jist.
If I may, I'm going to be one of those complaining people for a brief second; Logan Lucky has Jimmy starting out in West Virginia, and works at the raceway which is about a 4 hour drive one way, and when Jimmy's ex wants to move to Lynchburg, which is about the same amount of time from West By God, and an hour less driving from the raceway? Come on! I'm done now.
There's another small tidbit of grief that I had during the first act of Logan Lucky that I felt, and that was the opening notes to most of the characters. They felt like over the top caricatures of what people thought someone in West Virginia or a North Carolina prison should be. But the cast and Soderbergh get their quirks out of the way fairly early so as to get to the crux of the heist and the story involvements. The heist story could have very well repeated the Ocean's films to a general tee, but the Logan Lucky characters make it their own.
Soderbergh balances the moments of levity with the tension of the robbery well as he's apt to do, but the film effectively gives you that sense that most of the elements of the job; the steps to get to the money, the people involved with the robbery, are somewhat low-fidelity so that it works. There is a difference from the redneck stereotype and the not entirely intelligent criminal, and those in the film generally fall into the second part of that statement.
Tatum carries the film along well as does Driver, who manages to communicate nice comic touches in his generally stoic expression. But like in the trailer, the thing that stands out in the film is Craig. Joe Bang is a fun character with some quirks but none that overly stand out, and he tends to make you smile any time you see him enter a scene because you're not completely sure what's to come.
On broad sketches Logan Lucky is kind of just a NASCAR version of an Ocean's movie, and Soderbergh knows this, but still manages to carve out a code of morals for his characters that do fall in line for this weird area of country that's to the south not far from where I live. It's a fun little romp through the backwoods and race lanes and the performances of the ensemble are enjoyable (Sebastian Stan of Captain America notoriety plays a driver whose every bit of dialogue in his 5-10 minutes is both hilarious and kind of believable). Soderbergh puts the much familiar idea in front of you and pulls it off, yet again.
The Blu-ray:
Video:
Universal presents Logan Lucky spectacularly on Blu-ray. The film takes advantage of a lot of magic hour light in the right way, with colors looking vivid and not saturated to speak of, and lights appearing natural without blown out concerns. Image detail is abundant and spot-on, and 'Andrews' takes advantage of the wider image as much as possible with North Carolina and West Virginia woods among other wide shots that include lots of color and detail. A bang-up job on this transfer.
Audio:
The DTS-HD Master Audio 5.1 lossless track shows up a lot of car engines roaring to life, as you'd expect it to, with loads of oomph in the low-end rumbling through the theater. Quieter moments sounds just as good; when Jimmy's daughter sings "Country Roads" the gentle increased murmur of the crowd singing along is clean and resonates through all of the channels. Dialogue is consistent with nary a gripe, and the film incorporates a bunch of songs past that one by older singers like Loretta Lynn, Patsy Cline and Bo Diddley and all sound great, especially the "Fortunate Son" reveal. The audio meets the video on the technical road quite nicely.
Extras:
Two deleted scenes (3:50), neither of which are particularly memorable.
Final Thoughts:
You know what you're getting with Logan Lucky. Steven Soderbergh knows that you know this, and still manages to create a fun, funny and occasionally suspenseful web through NASCAR and the I-77 and I-85 roadways. Technically the disc is great and dagnabbit where are more special features?!?!?! Nevertheless, the story is fun, Daniel Craig is fun, and it's a Steven Soderbergh film so you should check it out at a minimum.
---
C O N T E N T

---
V I D E O

---
A U D I O

---
E X T R A S

---
R E P L A Y

---
A D V I C E
Recommended
---
E - M A I L
this review to a friend
Sponsored Links
Sponsored Links