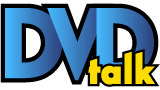 List Price: $21.99 [Buy now and save at Amazon]
---
More than any other movie genre, Westerns are restricted by their time and geographic settings to a finite number of basic plots, played out by a limited number of mostly stock character types. A- and B-Westerns, Hollywood and foreign-made ones, classical and revisionist ones alike- doesn't matter. The pleasure the genre provides, partly, is in watching how these archetypes can be manipulated. But if you've seen enough Westerns, big surprises are exceedingly rare. Director Delmer Daves certainly surprised audiences with his groundbreaking Western Broken Arrow in 1950, and even his lesser films in genre, such as Cowboy (1958), admirably tried to set themselves apart from a crowded pack.



The Hanging Tree has a conventional Western setting, a volatile gold rush town populated by louts, but then completely subverts audience expectations. Gary Cooper, in the leading role, plays a character so contradictory and unpredictable the picture is completely engrossing from start to finish because the audience has no idea how it's all going to play out. Like Broken Arrow, The Hanging Tree is a true original. Unlike the earlier film, there's been nothing quite like it since.








Coop plays Joseph Frail, a doctor and, apparently, former gunslinger and gambler, who sets up shop on a hill overlooking Skull Creek, Montana, a makeshift gold mining town during the gold rush there. Early scenes establish him as kind, sensible, and generous, at one point treating a little girl's malnutrition by offering the loan of his milking cow, charging the family a single kiss on the cheek from the undernourished girl.


Conversely, after rescuing and treating small-time thief Rune (Ben Piazza), the subject of a manhunt after miner Frenchy (Karl Malden) catches him stealing nuggets from a sluice, Frail blackmails the young man into indefinite indentured servitude lest he turn him over to the lynch-happy miners.


Complications arise when hard-drinking, self-professed faith healer Dr. Grubb (George C. Scott in his film debut) challenges Frail's abilities, and especially after Frail personally looks after Swiss immigrant Elizabeth Mahler (Maria Schell), she burned and blinded following a stagecoach robbery that left her stranded in the wilderness for several days. Though kindly general store owner Tom Flaunce (Karl Swenson) allows her to stay in his unoccupied cabin next-door to Frail's clinic, Flaunce's nosy, judgmental wife (Virginia Gregg) raises suspicions about Elizabeth's relationship with Frail, while all the horny miners are agitated that Frail seems to be keeping Elizabeth for himself.


As with Rune, Frail is alternately kind and cruel to Elizabeth, nursing and reassuring during her recovery, while cold and haughty when she begins to fall in love with him.


The Hanging Tree admirably keeps audiences wondering what Cooper's character is all about. A devout humanist one minute, disagreeable with a hair-trigger temper the next, as seen when he nearly kills Society Red (John Dierkes) over a hand of poker. Like a peeled onion bit-by-bit the audience learns cryptic references to Frail setting a house ablaze, perhaps murdering his brother and unfaithful wife. Wherever the roots to Frail's personality, it gradually becomes somewhat clear that event left him so emotionally scared that he no longer trusts anyone, choosing to live in a town where no pretense of trust is expected, and where he can manipulate those around him, binding them to him at first but then being in a position to push them away when they get to close. This is not plot one normally finds in a Western.


The venal miners are an unruly mob, the kind so stupid that, near the end, they set fire to their own town. But outliers like Mrs. Flauce are no better; her husband is the only decent man with no ulterior motives behind his kindnesses. Frenchy, a complex characterization of an un-complex, amoral man with no sense of self-awareness, symbolizes the miners' lust and avarice.


I'd wanted to see The Hanging Tree for a long while, since clips of it turned up in Maximilian Schell's fascinating documentary My Sister Maria (2002). Released three years prior to her death, that film contrasted the reclusive, mentally ill actress with the luminous presence she had been in German and French films of the 1950s. She mesmerizes in The Hanging Tree, first seen burned and blind, with little hint of the haunting beauty she projects later in the story. The movie's last third, at least until its startling final scene, is more conventional, but Schell impresses with her character's determination, toughness, and straightforwardness. Except for Joan Hackett in Will Penny (1967), and the ensemble cast of Westward the Women (1951), I can't think of any other women equally memorable in a Western, let alone better.


The movie falls just short of perfection in strange ways. Around this time, the late 1950s, it became popular to have descriptive songs over the opening titles (Gunfight at the O.K. Corral, Daves's 3:10 to Yuma). While I like "The Hanging Tree" as a song (I have a CD featuring Frankie Laine's cover version), it's sprightly melody seems totally out of synch with the tender, introspective tone of the movie.


And, yet, The Hanging Tree is, in the end, a deeply satisfying tale of redemption, one that resonates long after the film is over.


Video & Audio


A Warner Archive release, the Blu-ray of The Hanging Tree reportedly is a big improvement over an earlier, long-delayed DVD version. The image is rich and sharp, showing off the film's location filming and subtly-lit interiors to full advantage, to say nothing of Schell's great close-ups. The 2.0 mono DTS-HD Master Audio is strong, and supported by optional English subtitles.


Extra Features


The lone extra is a trailer, featuring footage of the cast not seen in the feature.


Parting Thoughts


One of the great '50s Westerns, The Hanging Tree is a DVD Talk Collector's Series title.







Stuart Galbraith IV is the Kyoto-based film historian largely absent from reviewing these days while he restores a 200-year-old Japanese farmhouse.
---
C O N T E N T

---
V I D E O

---
A U D I O

---
E X T R A S

---
R E P L A Y

---
A D V I C E
DVD Talk Collector Series
---
E - M A I L
this review to a friend
Sponsored Links
Sponsored Links