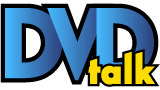 List Price: $39.95 [Buy now and save at Amazon]
---
If you've seen Lewis Milestone's harrowing 1930 antiwar film of Erich Maria Ramarque's All Quiet on the Western Front, you pretty much know what to expect from G. W. Pabst's equally fine Westfront 1918. Made and released nearly simultaneously, these unflinchingly grim World War I dramas are coincidentally quite similar, each a remarkable achievement. Made early during the silent-to-talkie transition, both movies make excellent use of sound at a time when talking pictures were often visually static and aurally dull. Both realistically depict the horrors of war in graphically and psychologically authentic terms that, for the most part, would not be seen to this degree until the Vietnam War movies nearly a half-century later.



The subtle difference, of course, is that All Quiet on the Western Front was a Hollywood production with an American cast playing Germans, while Westfront 1918 essentially serves the same purpose with German actors, at least one of whom had really been on the front lines and, later, a prisoner of war. For the German cast, the Great War was a recent memory, as recent for them then as 2006 is for us today. Further, watching the humanist pacifism of Westfront 1918, one can't help but wonder what happened to those associated with the film in the years that immediately followed. Were they swept up in the abrupt fascist shift to Nazism or, like Lew Ayres, the star of All Quiet on the Western Front, so moved by their experiences as to reject Hitler and flee Germany?








In the front line trenches of France, German infantrymen are at the breaking point after more than a year of relentless shelling and death. During the chaotic first act, the regiment suffers huge losses as a result of friendly fire, Germans inadvertently shelling their own men. Subterranean barracks collapse and soldiers are buried under tons of dirt.


The story focuses on four characters: "the Bavarian" (Franz Kampers) an older, seasoned soldier who tries to keep moral from collapsing utterly; "the Student" (Hans-Joachim Moebis) a wide-eyed innocent in love with a French girl, Yvette (Jackie Monnier), with whom he loses his virginity; Karl (Gustav Diessl), who looks forward to a nine-day leave after more than a year at the front; and "the Lieutenant" (Claus Clausen), a demanding officer who nonetheless looks after his men as best he can. (Clausen's strange facial features suggest a DNA fusing of Klaus Kinski and Stan Laurel, a look that pays off in his character's haunting final scenes)


(Spoilers) The story breaks off into extended vignettes. The Student volunteers for a suicide mission messengering instructions to the artillery in order to visit Yvette; en route he encounters a messenger dog sent ahead of him, lying dead in a mud-filled shell crater ominously foreshadowing the Student's own fate. Later, Karl returns home to find ordinary Germans starving and his own wife (Hanna Hoessrich) in bed with the butcher's son because he brings her scraps of meat so that she can stay alive. He can't forgive her and his leave becomes so miserable he's anxious to get back to the fighting.


While All Quiet on the Western Front is impressively authentic, Westfront 1918 has an obvious if slight edge in terms of verisimilitude in small and big ways. In Stanley Kramer's later Judgment in Nuremberg (1961), Marlene Dietrich's character talks about how Germans love to sing even when they're miserable, and Westfront 1918 seems to bear this out. Even wounded and isolated soldiers on the battlefield sing when they can, partly to alert comrades of their location but also, presumably, to make their pain and suffering a bit less unbearable. German music hall entertainers perform on a makeshift stage and the soldiers watching join in, and the Bavarian sings to his comrades to keep their spirits up. These scenes, which include an extended bit of comedy relief from a Vaudeville-like comic duo act, are much longer and digressive than a Hollywood production would feel necessary, suggesting a great significance not immediately apparent to American viewers.


Other moments vividly capture the war in subtle ways: the Student passing a group of men sawing wood for grave markers, using a huge, portable sawmill contraption probably left over from the war; Karl's mother spotting her son returning home but unable to greet him because after standing for so many hours she's afraid to lose her place in the queue for rationed meat.


Well paced, Westfront 1918's last ten or so minutes are genuinely nightmarish, with various characters gassed, blinded, disfigured, and lying terrified on operating tables as doctors run out of anesthesia. One goes mad, others are wracked with fever-dreams before expiring, and another is discovered dead in shell-hole, with only a lifeless hand protruding from the mud. The final moments of the film have a critically wounded French soldier grasping the hand of German soldier lying next to him, unaware that he's already dead, with the Frenchman declaring we are all comrades, not enemies at all. The picture ends with a title card asking "The End!?" It should come as no surprise that once the Nazis took power they banned the picture as defeatist, insisting it "a very one-sided therefore false representation of war" (Fake News!)


Pabst is remembered primarily for his silent films, particularly The Joyless Street (1925) with Greta Garbo and Pandora's Box and Diary of a Lost Girl (both 1929) with Louise Brooks. This makes the Blu-ray releases of Westfront 1918 and Kameradschaft (1931), an equally intense mining accident drama, all the more welcome. Pabst, a former World War I POW himself, returned to Germany after making one film each in Hollywood and France, damaging an already weakening reputation that never recovered.


Actors Kampers, Diessl, and Clausen all remained in Germany yet survived the war, Clausen surviving his cast mates by many years before passing away in 1989 at the age of 90. Conversely, Moebis, Monnier, and Hoessrich all seemed to vanished, with Moebis especially most likely a victim of the Second World War.


The only member of Westfront 1918's cast I recognized was Vladimir Sokoloff, who has a small but poignant role as a purser serving food to the artillery officers, and who takes pity on the exhausted Student, sneaking a plate of rich food to the lowly infantryman. Sokoloff, a Russian-born Jew, fled to United States by way of Paris and became a prolific character actor in Hollywood movies and on television, specializing playing every ethnicity imaginable.


Video & Audio


Criterion's Blu-ray of Westfront 1918 utilizes a 2K restoration done by the Deutsche Kinemathek in association with the BFI, using a 35mm duplicate positive for most the film, with a 35mm duplicate negative for some missing scenes. Presented in its original 1.19:1 aspect ratio, the image is extremely impressive for a 1930 release, the image notably sharp with strong blacks throughout, and overall comparable with the best Blu-ray restorations of early 1930s films. The audio, also unexpectedly strong, was culled from those same elements. The optional English subtitles are good, though as usual for Criterion I wish they'd translate more of the opening credits, and make some distinction (italics?) between the German and French dialogue.


Extra Features


Supplements include a nearly 90-minute French television show from 1969, mainly consisting of French and German World War I veterans describing their experiences in a sit-down panel-type environment and reacting to Pabst's film. Also included is a brief audio interview from 1988 with editor Jean Oser; a restoration demonstration, and a 2016 interview with Jan-Christopher Horak discussing the film's importance. Luc Sante contributes a booklet essay that reassesses Pabst's career.


Parting Thoughts


A must-see (and one-half of an ideal double-bill either with All Quiet on the Western Front or Kameradschaft), Westfront 1918 is a DVD Talk Collector's Series title.







Stuart Galbraith IV is the Kyoto-based film historian largely absent from reviewing these days while he restores a 200-year-old Japanese farmhouse.
---
C O N T E N T

---
V I D E O

---
A U D I O

---
E X T R A S

---
R E P L A Y

---
A D V I C E
DVD Talk Collector Series
---
E - M A I L
this review to a friend
Sponsored Links
Sponsored Links