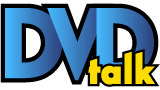 Deuce: The Complete First Season, The
HBO // Unrated // February 13, 2018
List Price: $49.99 [Buy now and save at Amazon]
---
The Wire (2002-2008) was one of the best television dramas of the new century, and its many qualities are only expanded upon in The Deuce (2017-present), a new HBO series from Wire creator David Simon and writer-producer George Pelecanos. Even more remarkable in its own way, The Deuce is one of the best American television dramas in years.



Taking its title from the nickname given to the stretch of 42nd Street between Seventh and Eighth Avenues, the series follows a tapestry of archetypes during the rise of the porn industry in the early 1970s. Featuring a dozen major characters and as many important supporting ones the series, like The Wire, builds methodically, creating the kinds of three-dimensional, realistic people one can't help but think about long after each episode is over.



Perhaps its most noteworthy achievement is its authenticity. Even a lot of otherwise good movies and TV shows with postwar period settings the details are all wrong. Old cars are fresh-out-of-the-showroom pristine, undamaged by exposure to the sun and rusted by salted roads during winter, and too often a program set in, say, 1970, overflows with 1970 model automobiles, as if everyone bought brand-new cars all at once, rather than allow for vehicles in varying condition from throughout the '50s and '60s, with only a few brand-new cars, as things actually were.



In most such shows, actors wear hairstyles and costumes mostly correct for the period, but also with eye for what would be considered fashionable in present-day terms. These filmmakers almost always never seem to get the faces right, forgetting what changing habits about smoking and nutrition (among other things) had on the way people looked.



The late-1960s and early '70s is an era period shows particularly get wrong all the time, but The Deuce is almost breathtaking in its verisimilitude. Today Times Square is a grotesque Disneyland, an ode to unfettered corporate capitalism, but back in the early 1970s it was an intoxicating if dangerous sewer of depravity, a frontier of inequity, where rats ran up and down the aisles of the grindhouse movie theaters while bored prostitutes gave their Johns blow-jobs, where one could get stabbed just for looking at a pimp the wrong way, where gangsters made threats over protection money while drug dealers plied their trade out in the open, and where an awful lot of desperate people had to eke out a living.








Vince Martino (James Franco) is an ambitious barman who reluctantly accepts an offer from Gambini family capo Rudy Pipilo (Michael Rispoli) to transform and front a onetime gay bar, partly to pay off the gambling debts of Vincent's wayward twin brother, Frankie (also Franco, seamlessly integrated).


Meanwhile, "Candy" (Maggie Gyllenhaal) is an older but independent, pimp-less prostitute. Forced to leave her young son in her disapproving suburban mother's care, she's looking to the emerging porn business, still largely illegal when the series begins, as a more lucrative way out of her daily grind.


Darlene (Dominique Fishback) is a young African-American prostitute in an unusual relationship with one of her regulars, a lonely man who mainly hires Darlene so they can watch old movies together, which leaves her pimp, Larry (Gbenga Akinnagbe) nonplussed. Another pimp, smooth talking C.C. (Gary Carr), finds a new star "bitch" in Lori (Emily Meade), fresh off the bus from Minnesota, though she's a lot more worldly than C.C. first realizes.


More characters enter the story: Abby Parker (Margarita Levieva), an NYU dropout drawn to Vincent after she's arrested for soliciting drugs for her college pals; and Sandra Washington, an investigative reporter trying to win the trust of the guarded prostitutes hardly eager to tell their life stories.


The Deuce fascinates. The series was developed after an assistant location manager on Treme, another Simon series, introduced him to a former Manhattan mob front for bars and massage parlors. His colorful, vivid anecdotes - some probably true, others perhaps apocryphal but possible - intrigued Simon and Pelecanos, giving rise to the character arcs and incidents in The Deuce, which are alternately funny, sad, ironic, and always feel absolutely believable.


For instance, the relationships between the pimps and their prostitutes are endlessly intriguing. C.C. lectures Lori on the disadvantages to giving men blowjobs while driving through the Lincoln Tunnel. More lucrative and efficient, he says, to pick up regulars for sex in hotels. She's been around the block, yet unprepared for the dangers of Times Square; in an early episode he murders a man masquerading as a cop threatening to kidnap and rape her. Lori dutifully follows C.C.'s instructions but he's paranoid that she'll eventually disappoint him, as his former star hooker, Ashley (Jamie Neumann), recently did, prompting C.C. to cut one of her armpits open with a straight razor.


Life on the streets hasn't diminished Darlene's basic decency or innocence, even when she pulls an extra shift for Larry after she overstays with her regular. Deeply moved after watching the Ronald Colman A Tale of Two Cities with him, she decides to read Dickens's novel, which further perplexes her pimp.


The Deuce is likewise educational in capturing the birth of the American porn industry. As depicted in the early episodes, hardcore sex films were strictly illegal in 1971, sold under the table in 8mm reels for around $40 apiece out of sex shops. Tamer versions of these same, crudely shot shorts were shown in continuous "loops" from coin-operated machines (a down-on his luck Ed Wood wrote and directed some) the show's set decorators either found or recreated. Deuce teleplays also get into the fine line between theatrically exhibited, pre-porn sex films that got around the law because they were or claimed to be "educational" or "art films." And it notes the differences with the then-thriving European sex film market, several years ahead of the furtive American one.


Technically, The Deuce marvels without ever being showy. The interaction between the twin brothers is so seamless one quickly simply accepts it without trying to guess how it's accomplished. There seems to be some degree of CGI work in recreating early '70s Times Square, seemingly the only way certain shots could be had, yet it's so matter-of-factly presented that it, too, is nearly invisible.


Co-produced by Gyllenhaal and occasionally directed by Franco, like The Wire, The Deuce boasts an excellent cast, with Franco, Gary Carr (a Brit whose American accent is flawless), Dominique Fishback, and Lawrence Gilliard Jr. (as an NYPD patrolman in over his head) standing out.


Video & Audio


All-region discs, the Blu-ray of The Deuce: The Complete First Season is presented in 1080p 1.78:1 widescreen, and is on par with contemporary television standards. Visually the show looks outstanding, and the DTS-HD Master Audio 5.1 mix is its equal, making particularly good use of the ambient urban sound, mixing it with particularly well-chosen soul music. French, Spanish, and German audio is available as well, along with subtitle options in English, French, Spanish, German, Portuguese, Danish, Finnish, Norwegian, and Swedish. A digital copy is included.


Extra Features


Supplements include video featurettes "The Deuce in Focus," "The Wild West: New York in the Early '70s," and "Inside the Episodes." Also included are audio commentaries with the cast and crew.


Parting Thoughts


Superb, The Deuce is a DVD Talk Collector Series title.







Stuart Galbraith IV is the Kyoto-based film historian largely absent from reviewing these days while he restores a 200-year-old Japanese farmhouse.
---
C O N T E N T

---
V I D E O

---
A U D I O

---
E X T R A S

---
R E P L A Y

---
A D V I C E
DVD Talk Collector Series
---
E - M A I L
this review to a friend
Sponsored Links
Sponsored Links